Hi,
another night of insomnia and some more work in the same model ( http://www.pixolator.com/zbc/showthread.php?t=32641&page=1 ).
I added some skin details but I still have work to do. Only his face was detailed till now. I still have the rest of the head and neck to work on.
I have to make a tutorial on how I used my alphas (decobrush and directional brush). For now, you can download it and have some fun. I painted my alphas by hand, inspired by the master Rick 'monstermaker' Baker. You can also download the light and clay material. You can use the mouth alphas for another areas to get some interesting results.
Cheers,
-Kris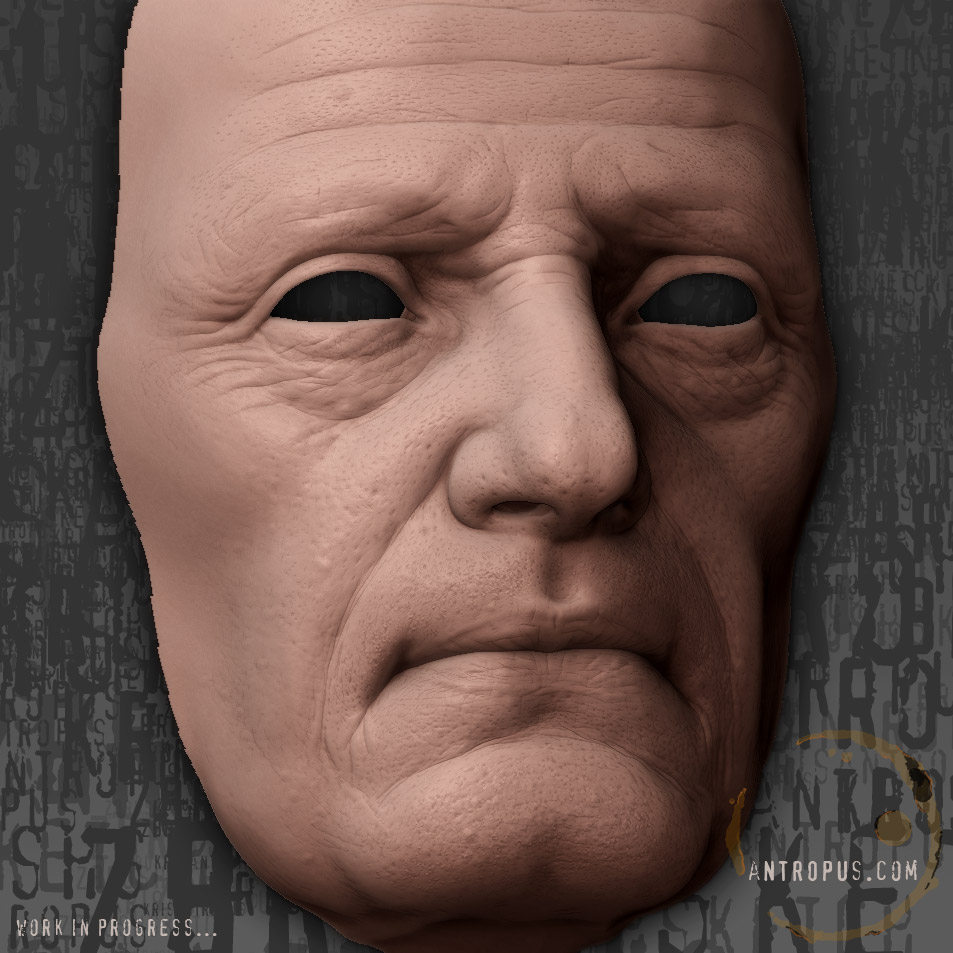 Antro_Skin_Alphas.zip (124 KB)ligh&mat.zip (82 KB)