Hi all,
If anyone had seen Quadarts " Kudu Charge" and have been imressed as I was at the level of detail and potential that it offers i.e. taxidermist molds, movies, Monuments etc… Certainly, animals of all types offer a great challenge.
The animal that interests me the most is the Bison. I have seen sets such as http://www.head-smashed-in.com/ in Fort Macleod Canada and feel that a buffalo jump project could be a viable challenge worth pursuing. Additionally, here is a site that Kevin Costner helped establish. http://www.storyofthebison.com/photogallery.asp
Aside from that fact that big bucks where exchanged for the piece and that The natives a peeved at Mr. Costner, I admire the thought and art.
Here is the Challenge: Create Buffalo going over a jump. Post bases meshes and rework as necessary. Create them as you see fit, realistic,[stylized ie. marble, bronze, stone etc.
Keep the styles varied - loose, anatomically tight, etc , but create a piece that could be presented as a possible monument or museam presentation.
If you have what it takes lets pursue it and do a paid commission. Small or large, I am game.
Here are some reference shots: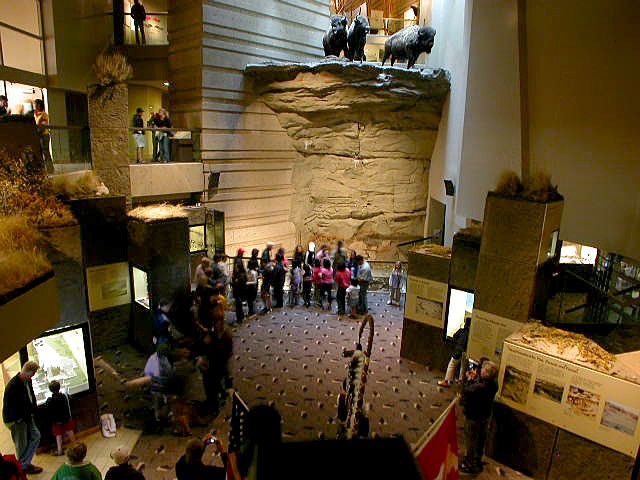 Attachments