hi Brett, i totally love this piece . enjoying the details every time i watch it .

Yep-top row - very very nice.
This is freaking amazing!! What I really want to know is how do you get your texture to match your sculpted pores and wrinkles, especially if your using photo projection with MARI or are you hand painting the textures?
Hey JudeMarv, The textures are started with photos. But I ended up painting a lot of stuff by hand as well.
What I did was set the model to the second highest subdiv in zbrush and created a height map with the old displacement extractor. This gave me more of a bump map looking map which I just overlayed and worked into my texture

hey buddy!
glad to see you posting again…
i really love this model. i can't wait to see it all done.
-r
Hey Rasmus! Thanks for the rply bud. Hope you and the family is well :-). Abe is looking awesome man. You need to render him out soon.
Ive attached some screen grabs of the head for The BFG. The rest is still a work in progress.
I'm just using the normal matcap Grey. I don't use a lot of different matCaps. I tend to stick to this and the basic ones.
Thanks for looking!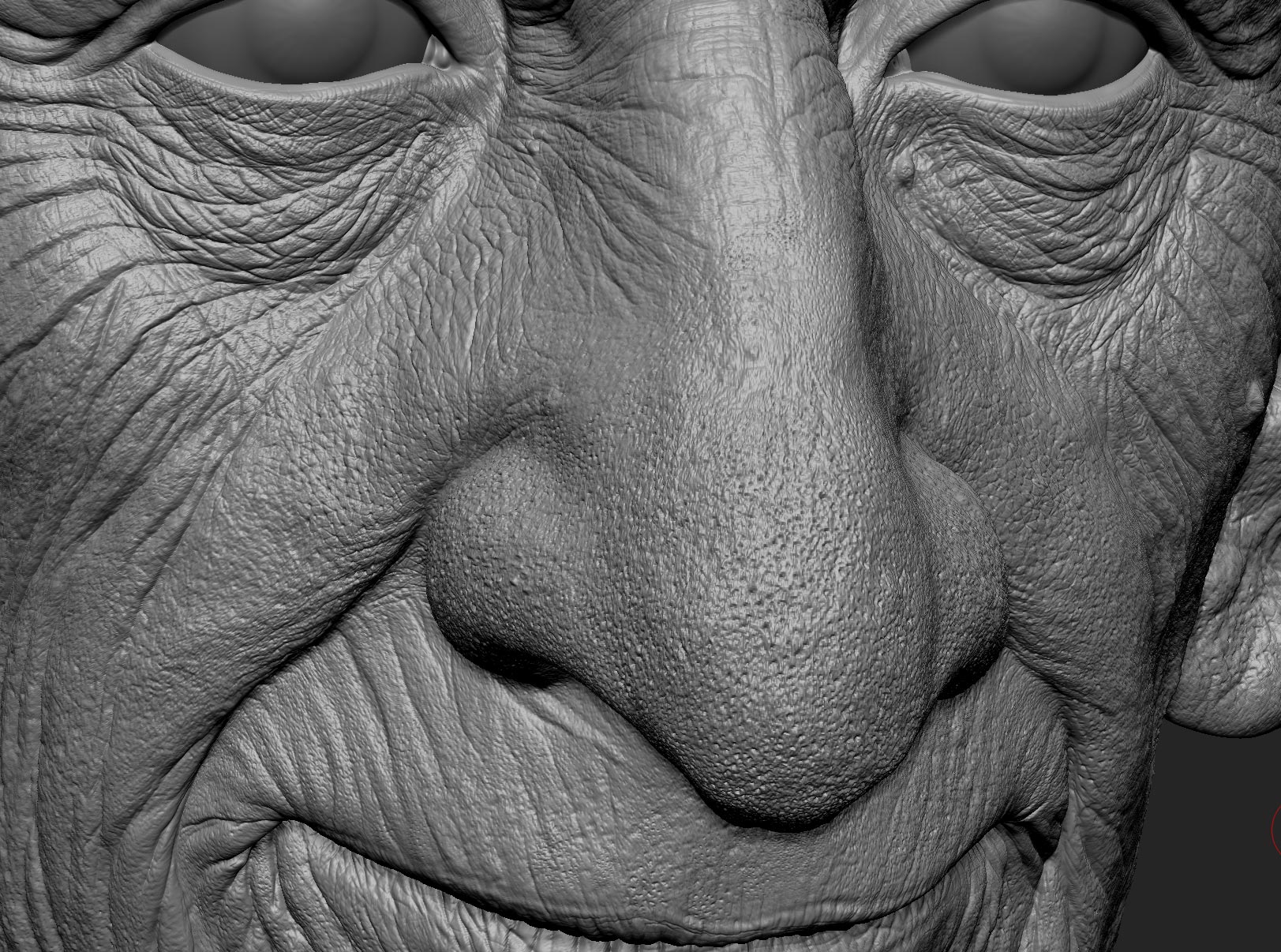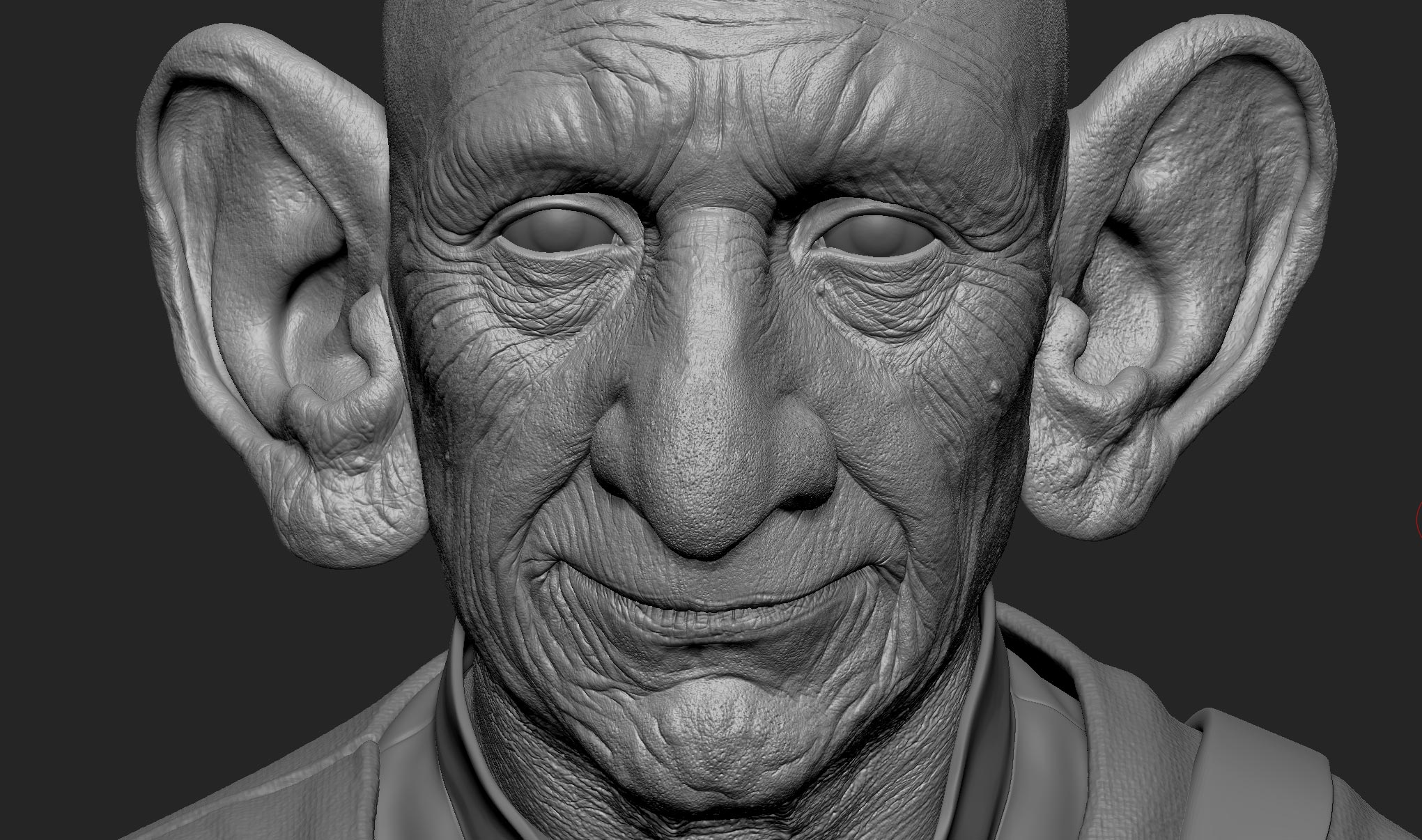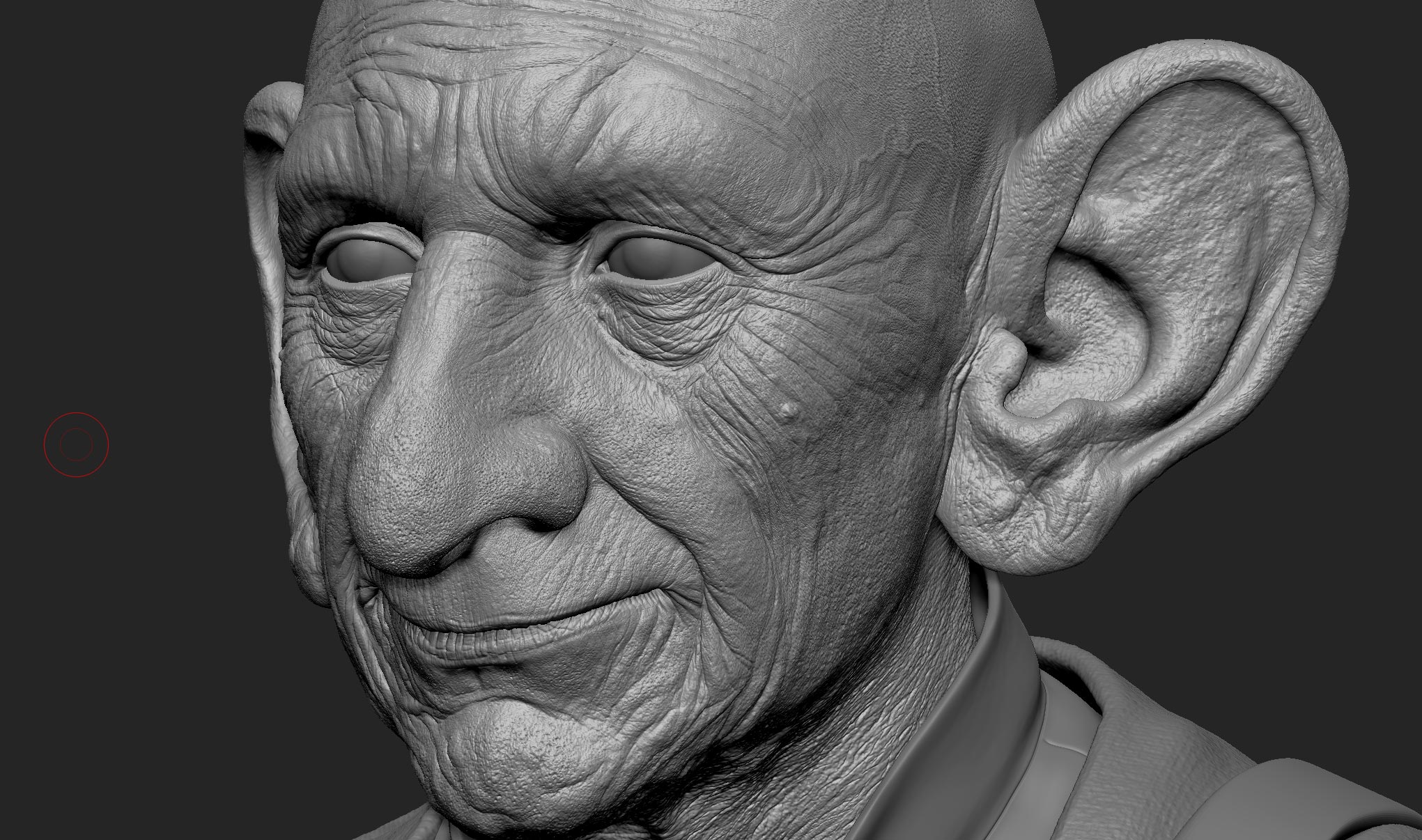 Attachments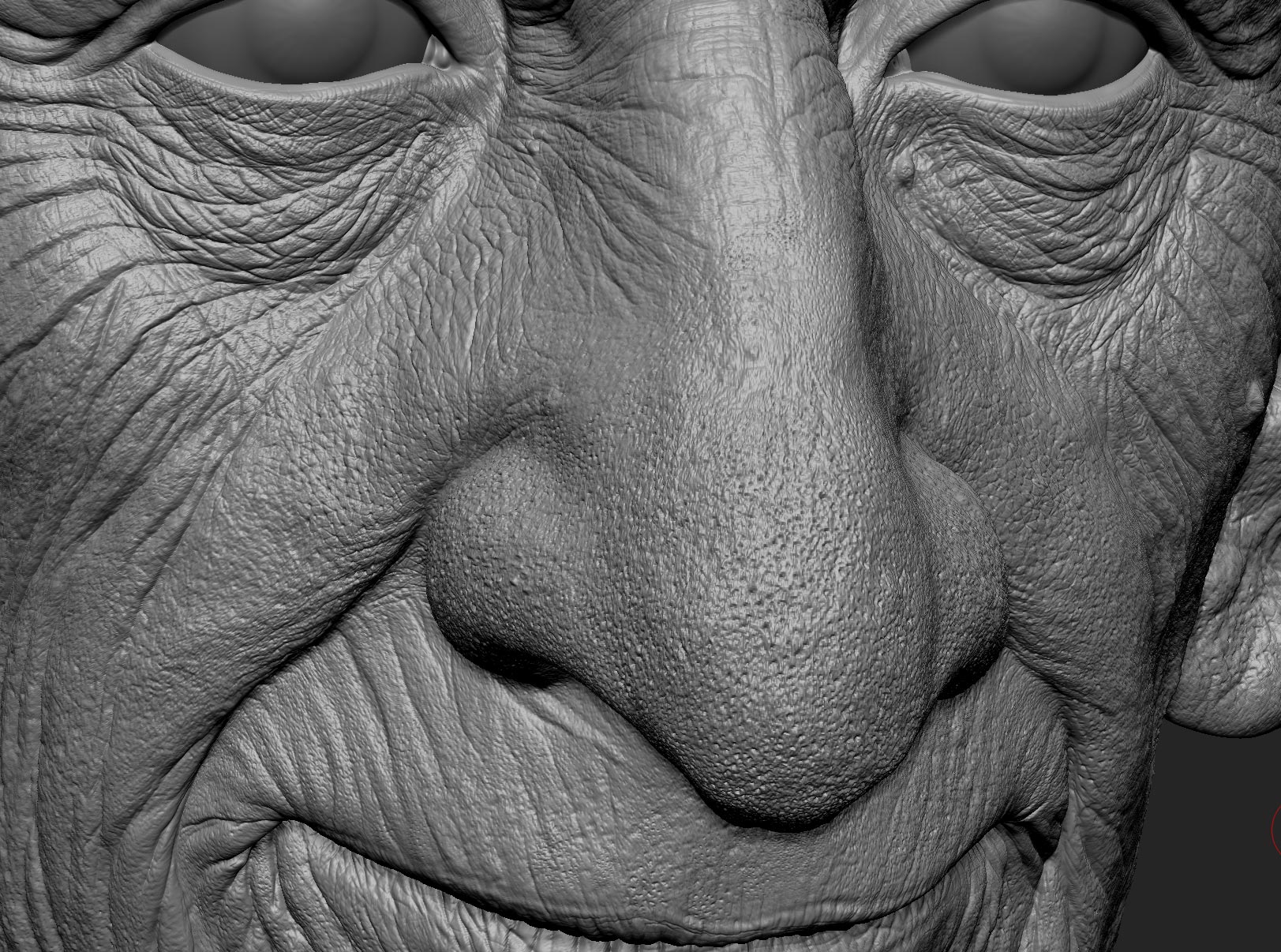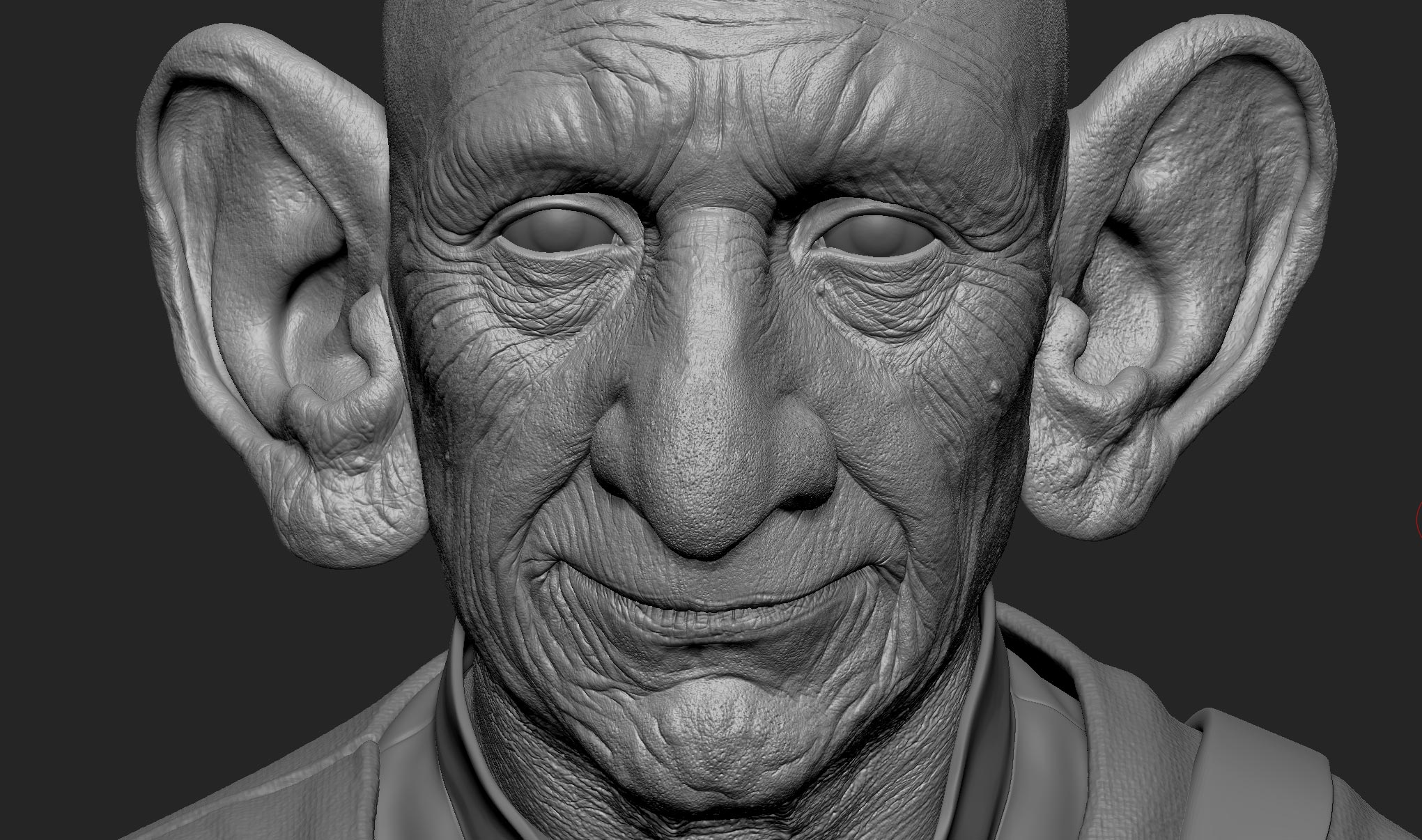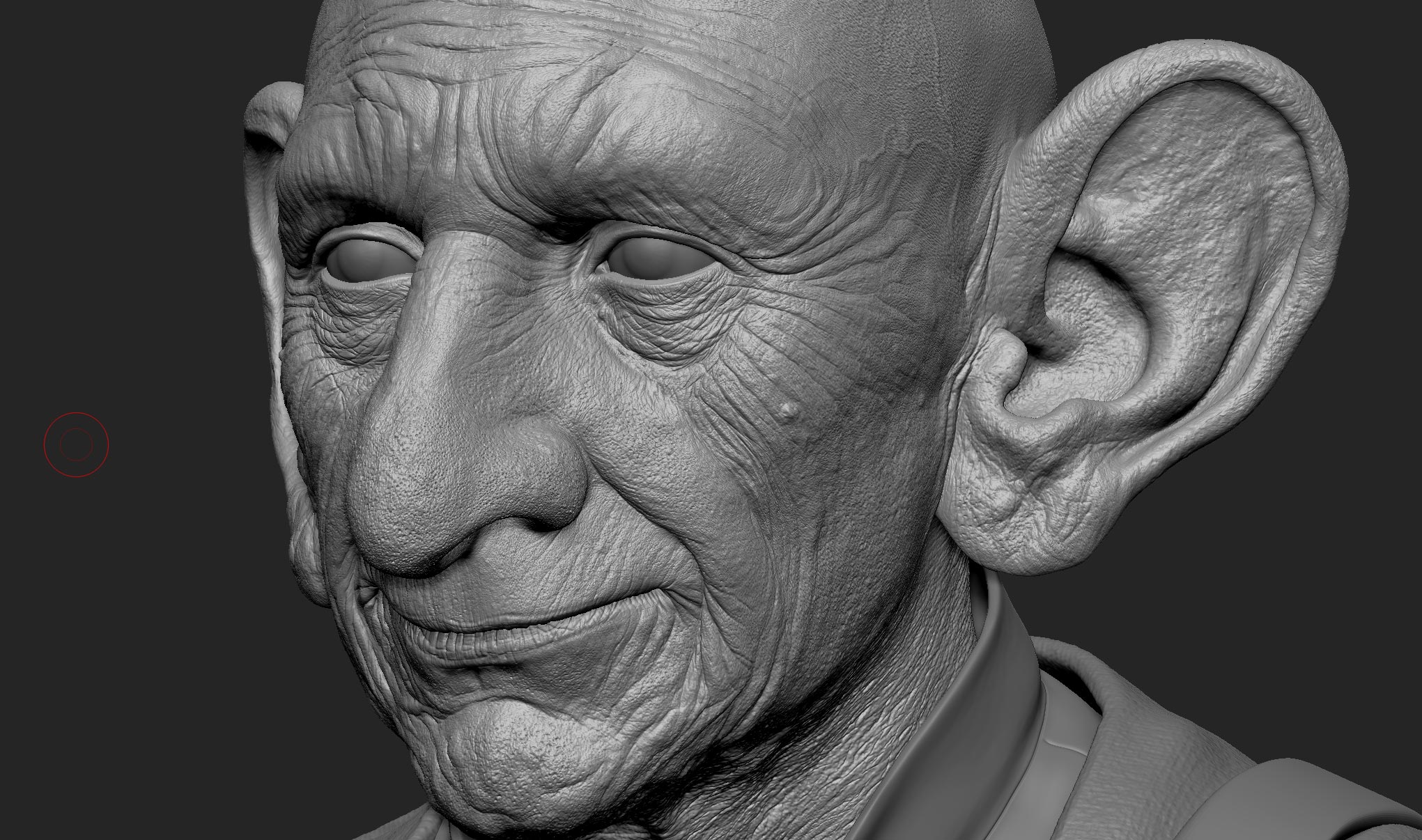 Hello brettSinclair. Thanks for the explanation of the texturing process. If possible, you could talk about the detailed process of the skin? What types of alpha used to create the pores?
Again, thank you.
thanks dude… i can only say likewise about this piece. those details are amazing.
-r
Sweet work man. Can't wait to see this progress.
Congrats mate, awesome piece!
Top Raw so deserved!
I also like the iris, has much details and is looking realistic.
Would like to see some details about that how it is done and rendered aka shader work

micro displace from txturingxyz used or something?
Looking good, i love how 3d is pushing to next lvl all the time.
Well, I don't post often but I feel compelled to say that while I have seen many very very good texture on realistic human faces, this combination of texture and subsurface rendering is absolute perfection. I have not seen anything that even comes close. On a scale of 10, it's a perfect 11.
this is fantastic, brett!!!
Thank you everyone and Big thank you too pixologic!
To answer some questions…
zero389: Yup I used a micro map from http://texturing.xyz/. Jeremy Celeste was kind enough to let me test them out. His got some really nice textures coming. I cant wait to try more of them out.
I'm using the ALSurface shader for arnold in maya. It has a direct sss algorithm which calculates all the lovely goodness we sculpt in zbrush now, its very simple to use as well.
For the iris I took a basic model I made in maya with uv and texture. Then took that into zbrush sculpted over the texture, Used zremesher so that it retopo'd the iris from my sculpt, it also saves me from using displacement on the iris.
Isunoj: I'll try put something together for detailing the skin. Not sure how to approach this through a tutorial. I've done tuts before

I love the skin detailing on this, the sculpt looks excellent

thx for the fast answer. I see much ppl trying arnold these days. I have to say this iris is one of the best detailed one out there.
I wonder if arnold has something similiar like vray dirt for the slight redish reflection in the sclera :O. (vray user :P)
thx for the answer and realy good job on the eyes and obviously on the fantastic skin!
tuts are very welcome i guess
great!
Wow! This is really awesome. Whatever decision-making-processes you make in creating this are spot on!
It is a wonder to behold. Sets a high mark, which I respect and enjoy. Congratulations!