Greetings!
Thought I'd start posting some of my work here as well.

Here is my latest personal doodle:
Attachments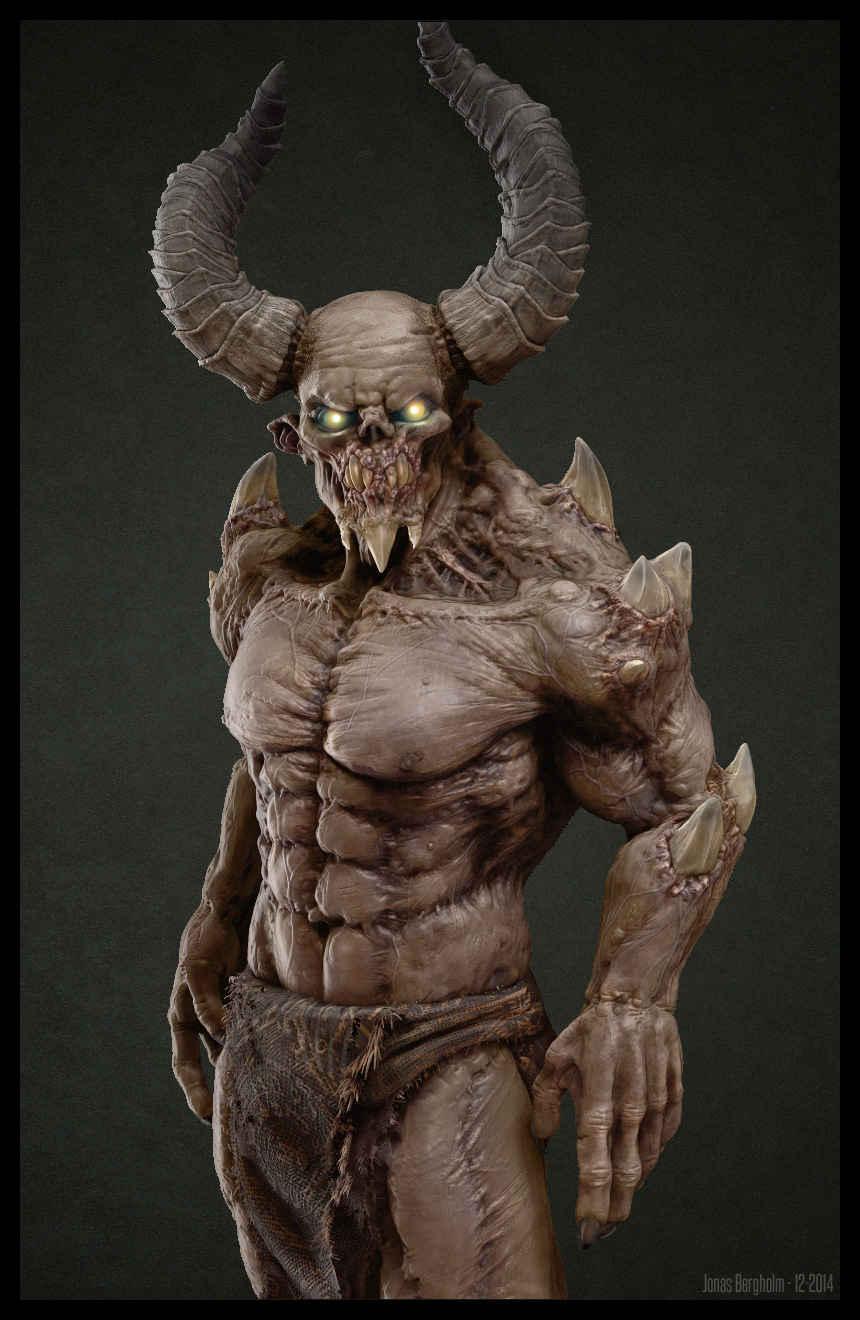 This is wrecking my brain it is so good!

Fantastic work.

small_orange_diamond

small_orange_diamond

small_orange_diamond

small_orange_diamond

Great texture and powerful!
I want to be like that way possible.
I am normally not a fan of, sorry, 'yet another variation on that same monster' but this is an exception. You managed to add some herbs and a healthy dose of pepper to a far too often chewed meal.
It is not easy to do this, but you diddit!
Congrats!
EricShawn, Clintus Maximus, yoty42, Masart and milivoj_popovic - Thanks a lot!

Erik Heyninck - This is probably one of the best comments I've received so far - ever. Thanks!

Likeness study - self portrait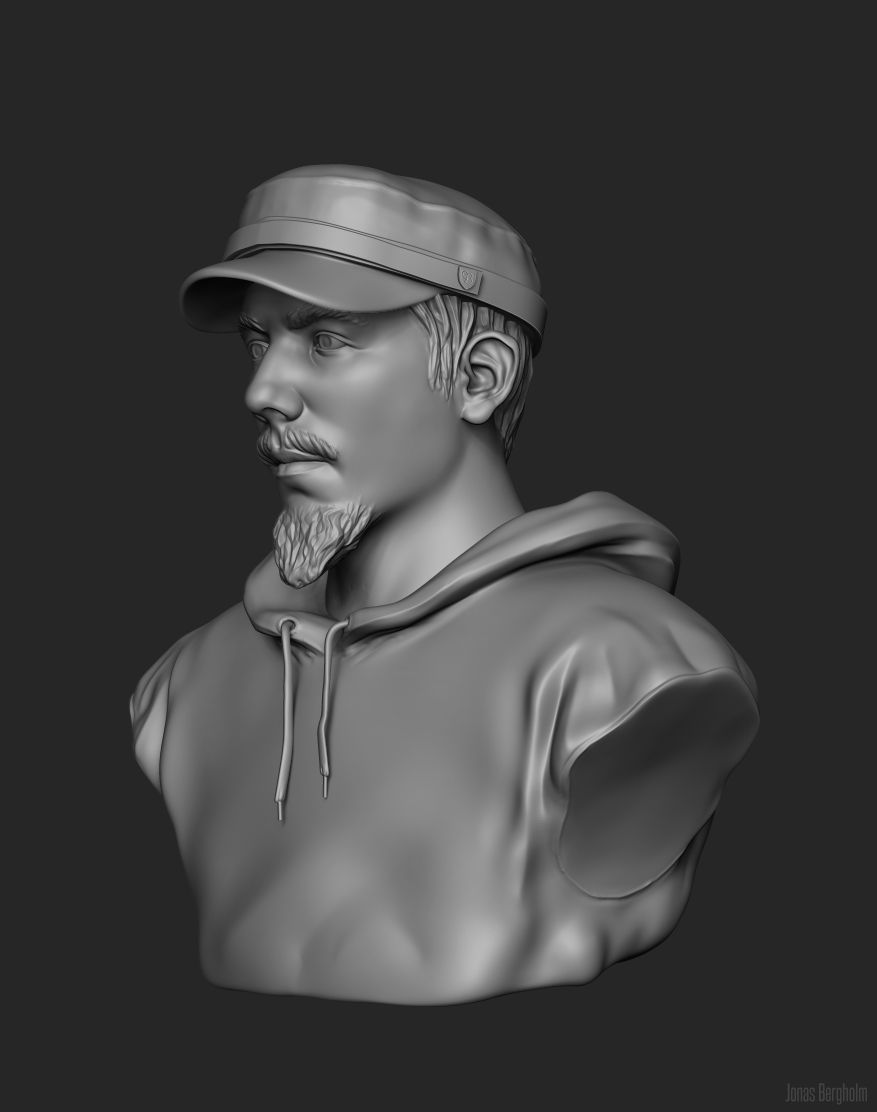 Very intriguing likeness study.

You gave yourself an air of quiet mystery.
On the practical side, I like your understated detail. Just enough detail to be interesting.
thanks Jan19

A saturday worth of doodling, just started from a dynamesh sphere and played around without any goal.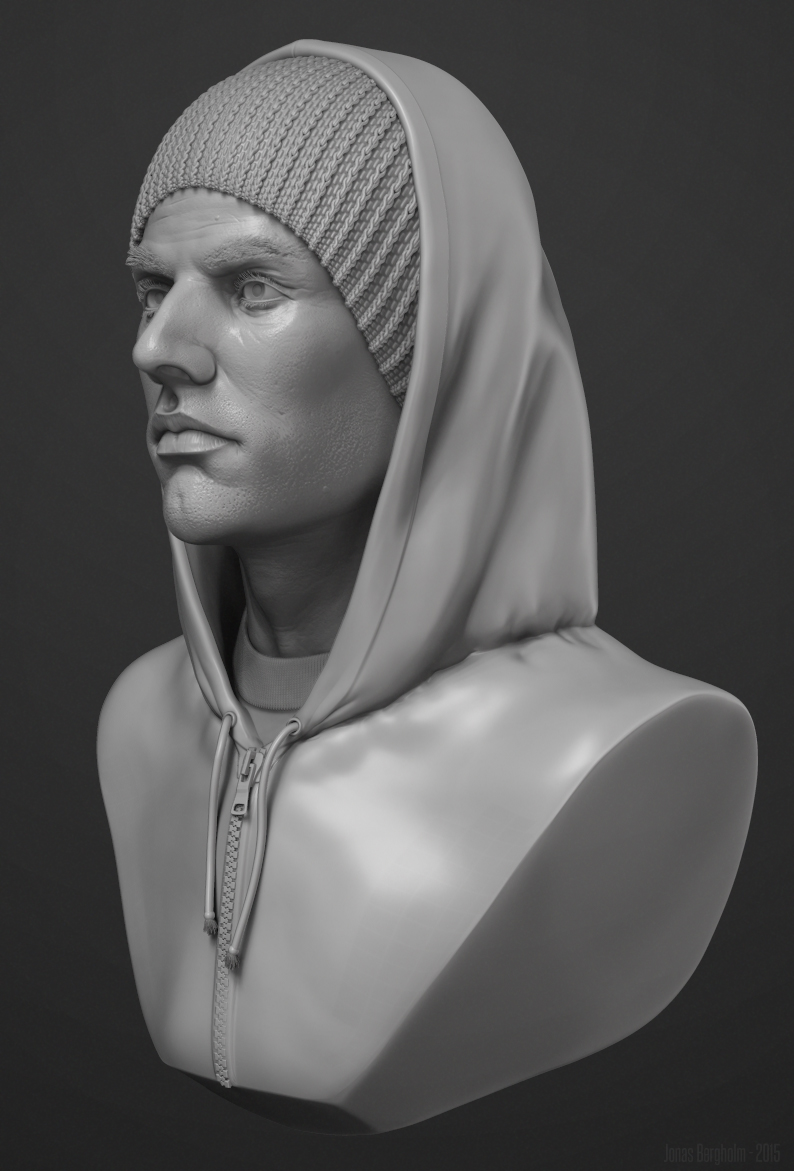 You're welcome.

Your Saturday doodle is beyond awesome.
Knit, jacket, face – all so well done.
Be proud of your skills, dude. You sure got 'em.
Great work overall
But I'm really digging that knit hat, very realistic.
is that a noisemaker technique?
sweet thanks for the link blush
Do you use HD geometry?
I just discovered that, and it is wonderful, but I'm backed into a corner.
I didn't know that after I went into HD, I can't split my model into subtools.
At least Zbrush will render HD.

From the detail on the face of your model, I thought that might be what you'd used…HD Divide.

jan19 : no, I didn't use Geometry HD on this sculpt. The head ends where the collar to his shirt starts, so the mesh is fairly small in size and at around 1.7mil polys.
Oh…ok.

Thanks for the reply!
I thought from the level of detail you have, that you might've gone up into the multi-millions/polycount.
Great that you were able to accomplish that without HD, and good idea, not wasting poly space.