First time posting, hope people like my images. First two wip concepts.
Attachments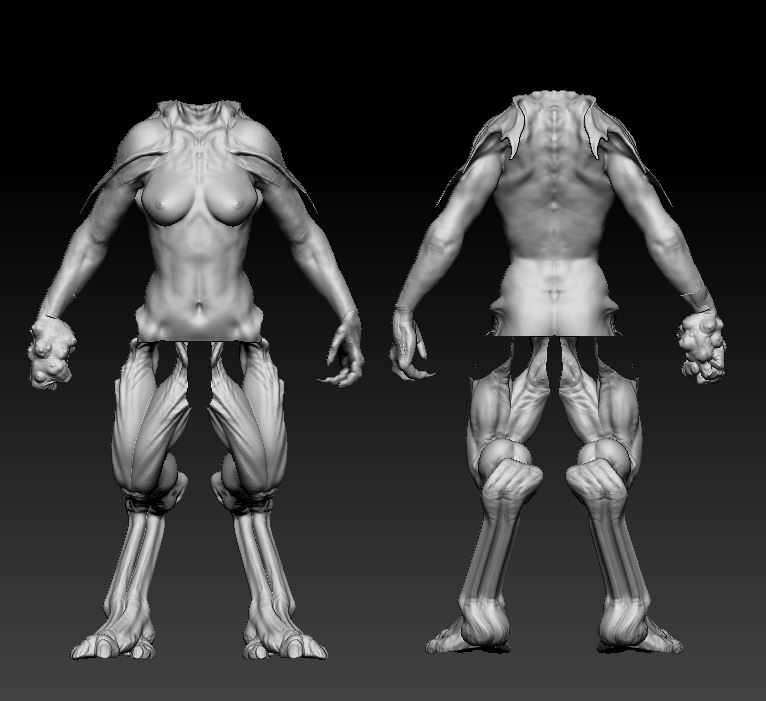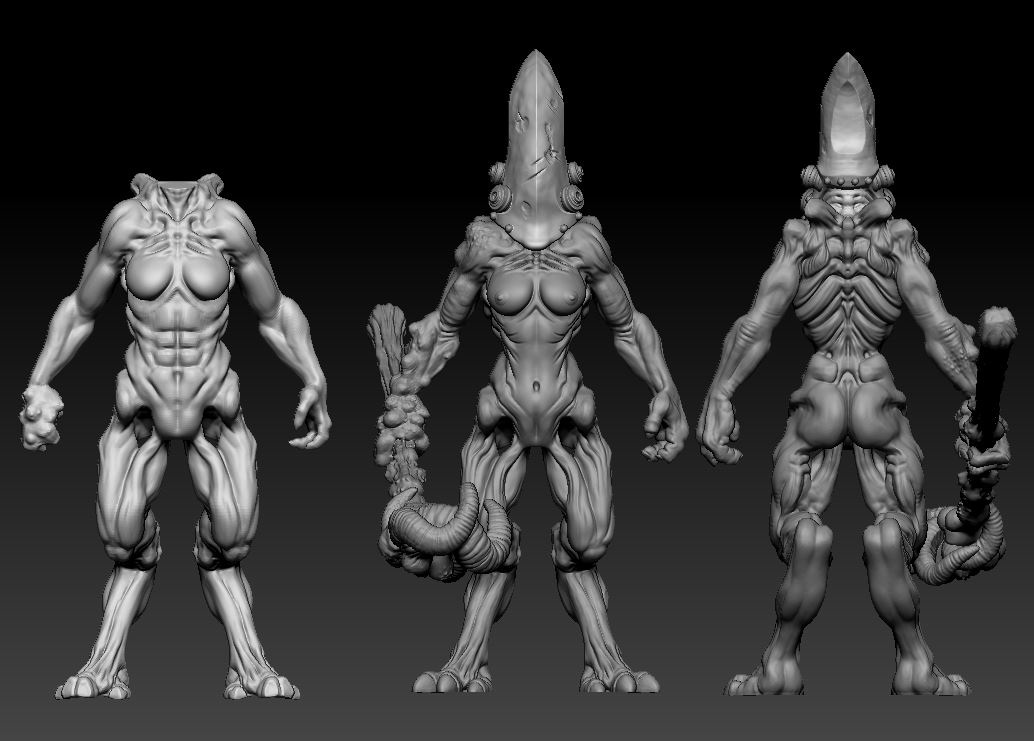 Turnaround of concept
Attachments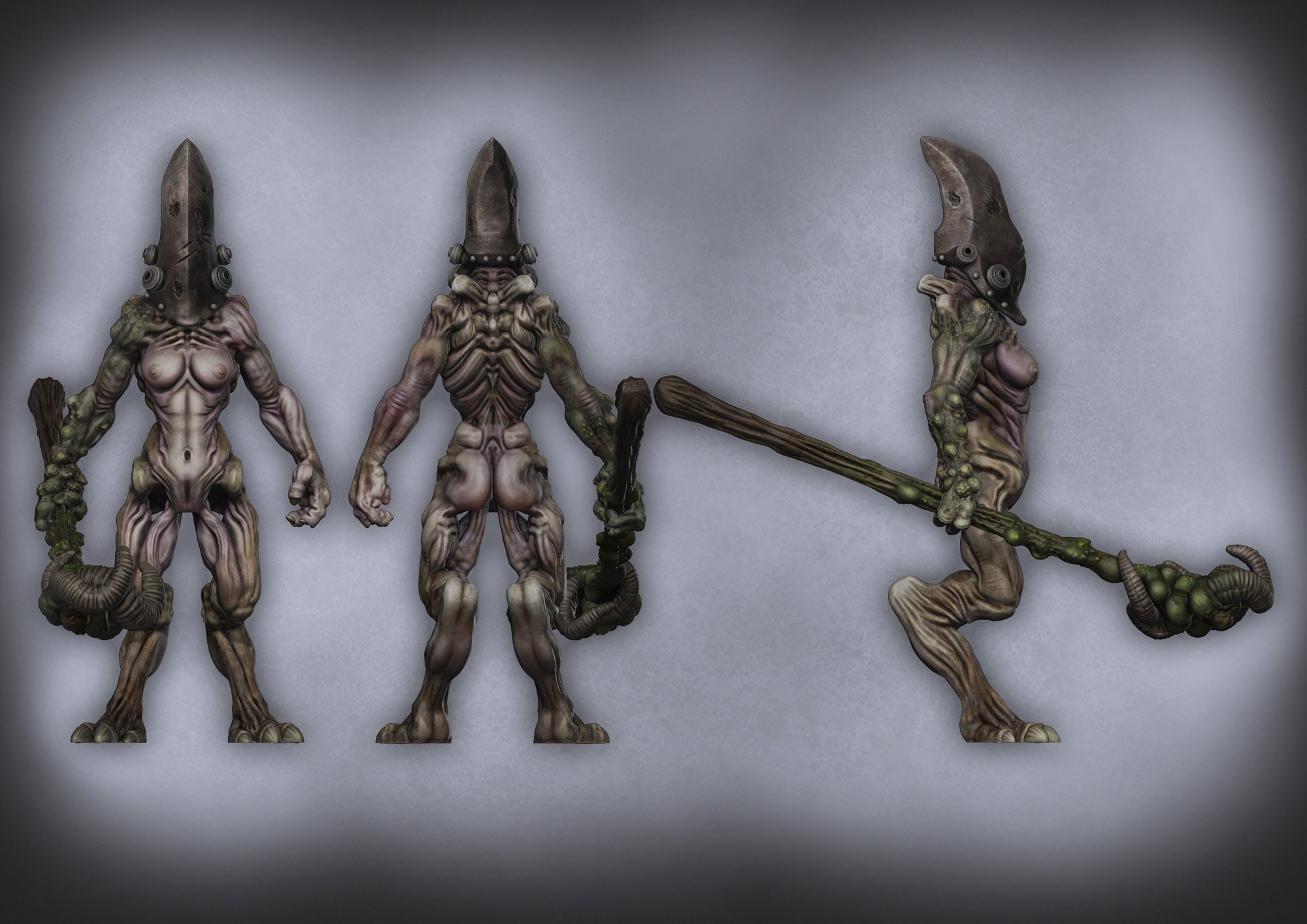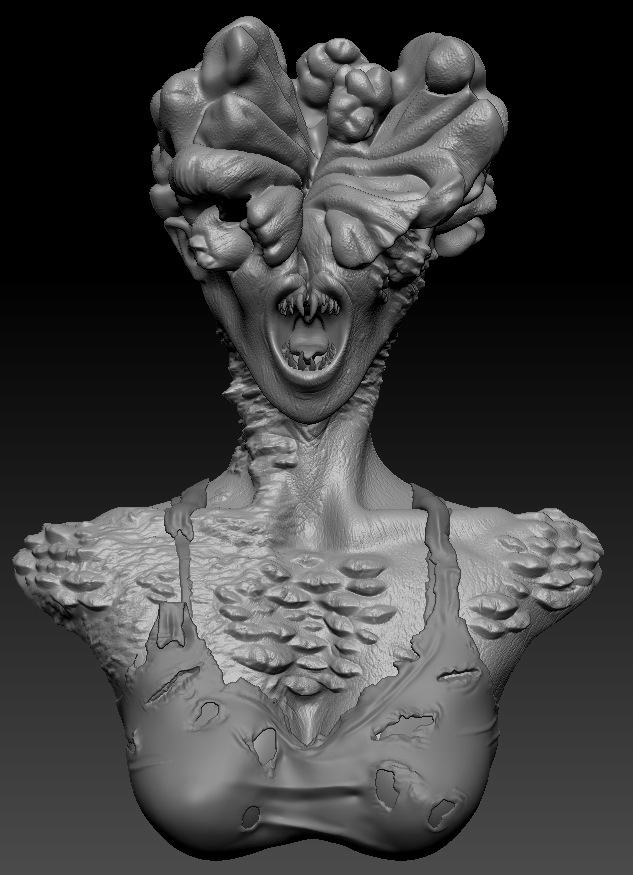 Here is my creature "Urlack" hope he will be up to compete in such challenge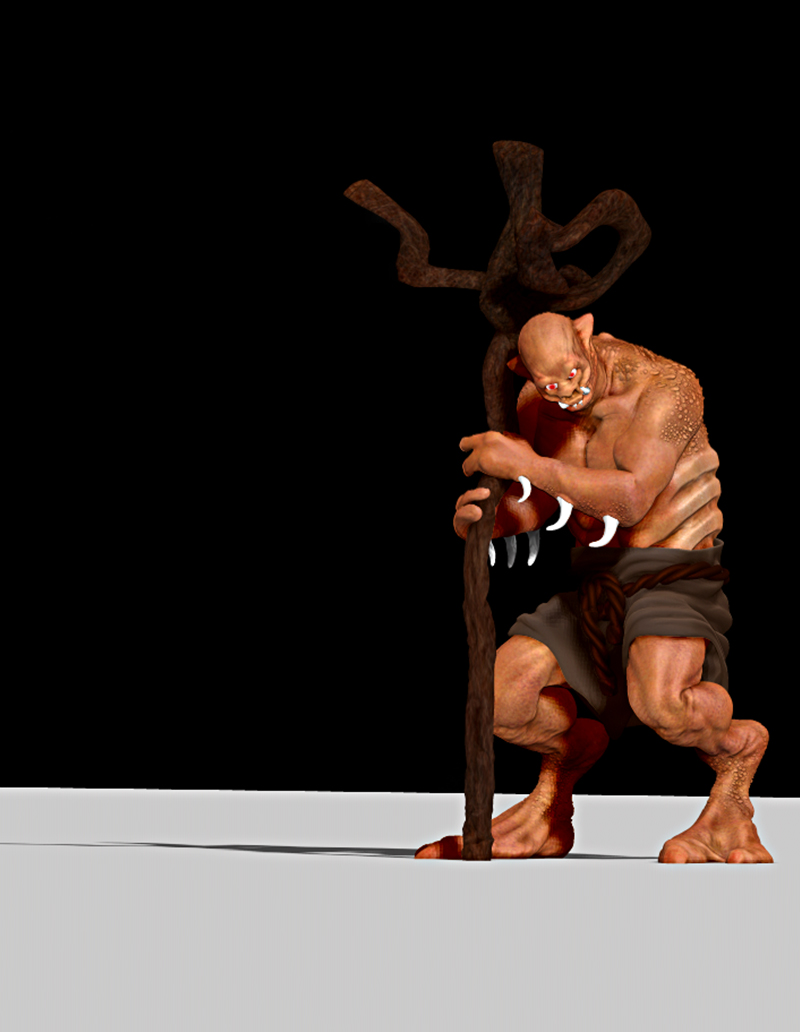 About time I actually posted something and with the lure of some great prizes how could I resist ? (resistance is useless, LOL :D)
O.K., so it's not actually a Gwangi (of the Valley kind), more like a Zbrush critter and it seems to be quite a handful, luckily TexMex brought a Rodeo friend, who forgot to button up her shirt…oh damn, how does that happen ? LOL
I was looking through the Zbrush gallery at Renderosity and found a link to some awesome free sculpts, so why not brush up on the brushing skills, Zeebrushin' that is Partner…YeeHaw !
Cheers jif3d :o)
p.s. URL ??? um, O.K.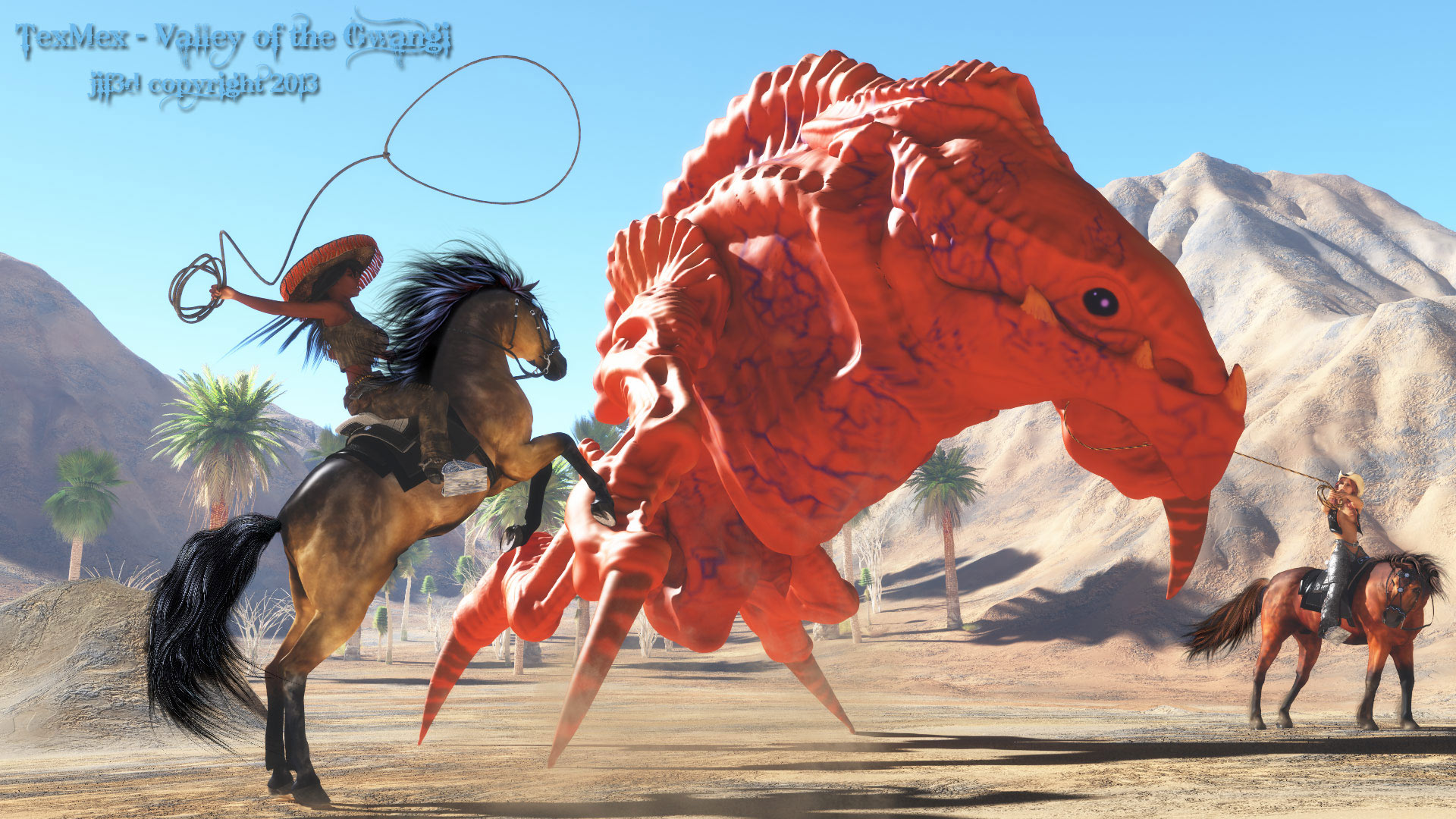 p.s.s couldn't help myself and I made another critter
[FONT=Arial]Half the girl I used to be…
Arrgh…don't you just hate those weekly Witches Covent meetings and some bright spark decides to bring along the Necronomicon just for laughs ?
Well, Sabrina is actually quite pissed and off to seek some sweet revenge on that twat and maybe, just maybe…become the girl she used to be…YAY !
Another critter thanks to the great freebie bits from Badking.com.au, a tad of extra modelling and some poly painting and rigging for this final pose…Zbrush ROCKS !
Cheers jif3d :o) (Jeff Borth and for Mr BadKing McDeath777)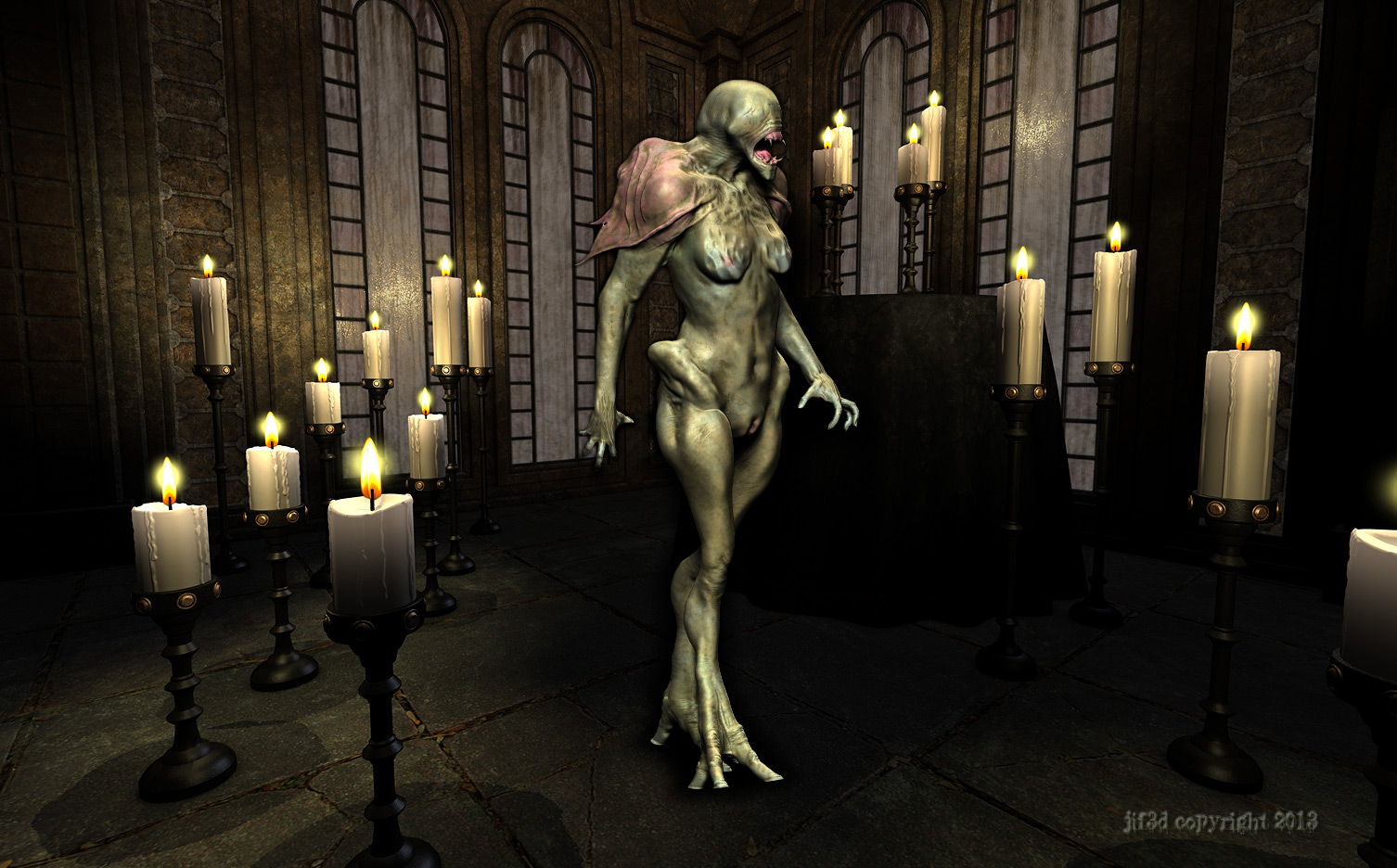 (hope the pix uploaded ???)
Marcello Baldari - sir I love you work- ALL yuor work… they are awesome!!! I want my work to have your works' babies… you rock man!!!
My Monster
Big thanks for the brushes !
www.visuell-virtuell.ch
Why is my picture so little ?
Attachments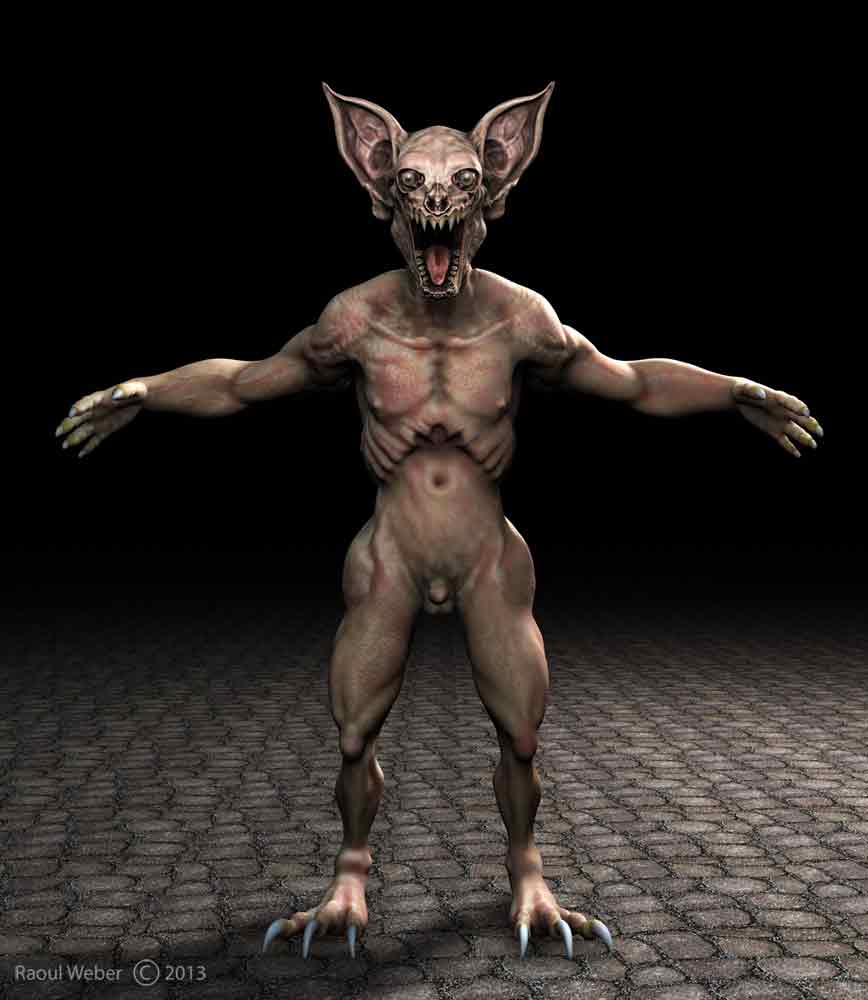 Think he is finished now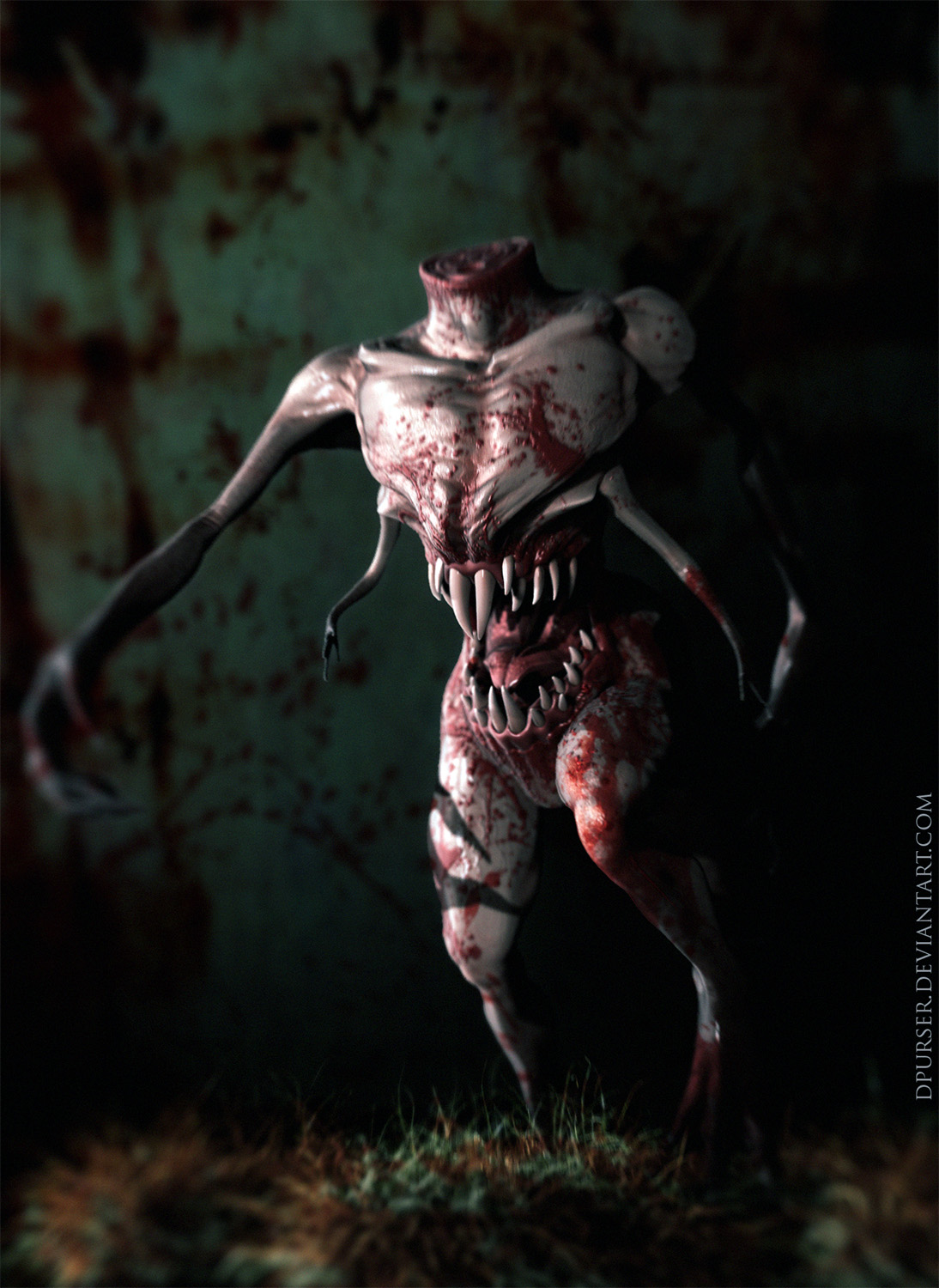 Hello,
My very first post on Zbrush Central.
Monster head, Torso and Arms…please be kind this is my first attempt.
Polypainted in Zbrush, rendered in Keyshot - backplate image my own photoshop composite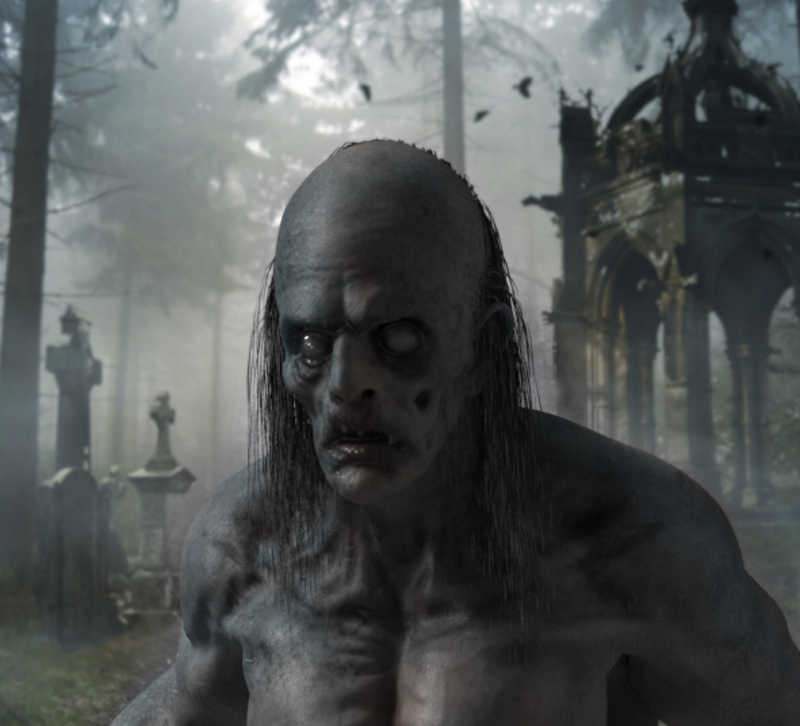 Here is my first WIP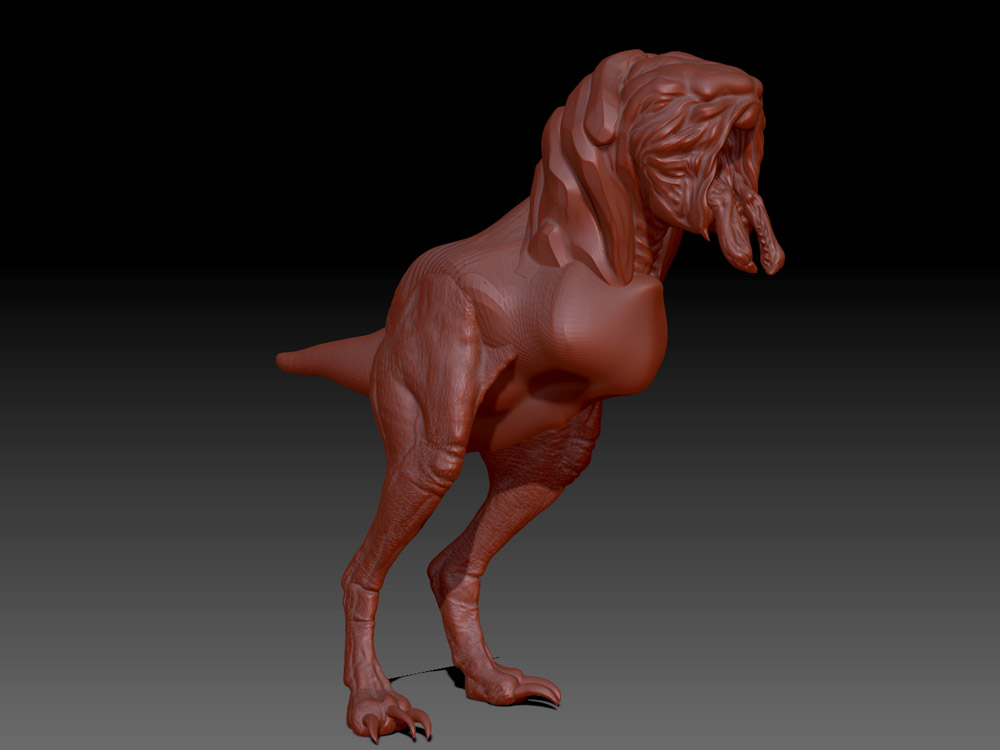 Thanks to BadKing and their contributing artists for all the wonderful assets they've provided. I Hadn't tried out the new Zremesher and insert mesh brushes and am now kicking myself for not jumping on the cart sooner! The new functions added over the last three iterations are just unbelievable. So, I decided to throw my hand into the challenge. It's still in the very early WIP stage and (while possibly a little cliche` in its rendition) I like where it's going.
As usual there is some amazing talent here and it makes me want to be better…thanks for all the inspiration!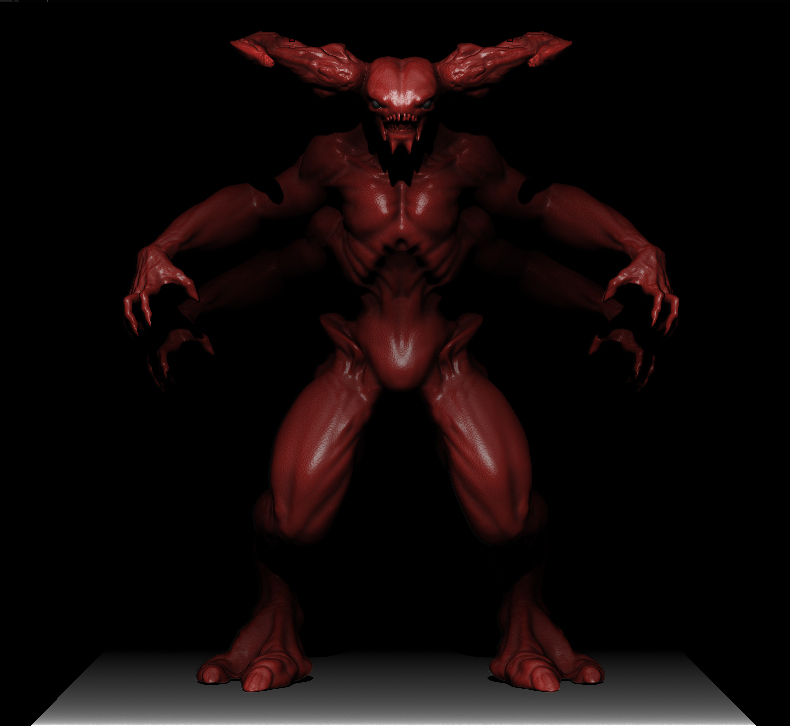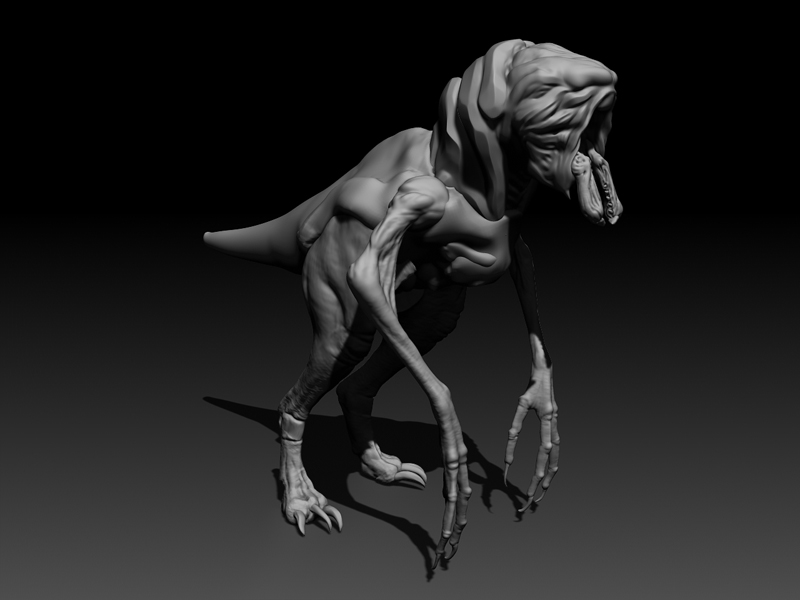 Attachments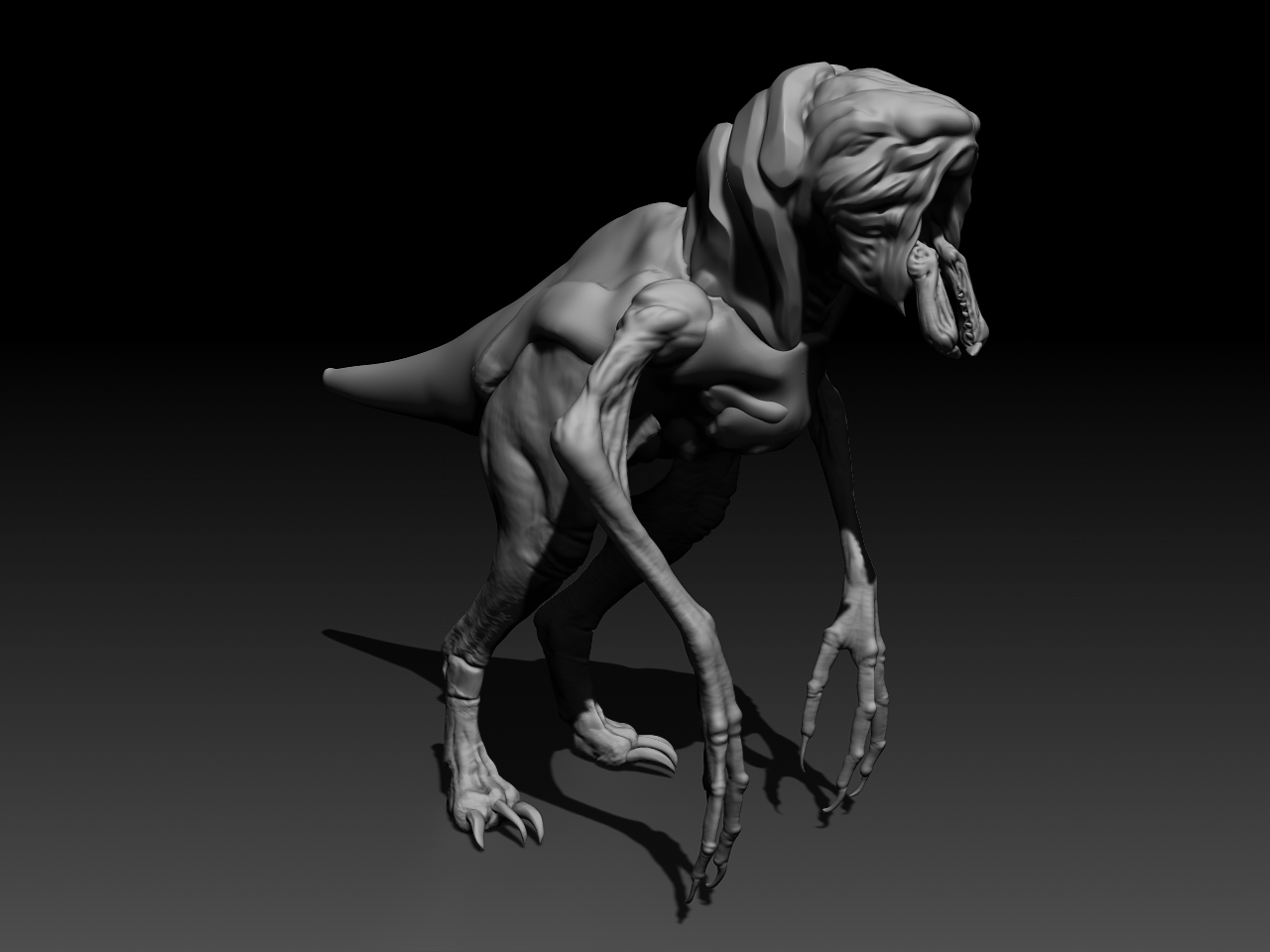 Hi everybody first post ever, kinda feel like the new guy around here :))
I just started studying 3D online 6 months ago and now here is some pics i made with the pack!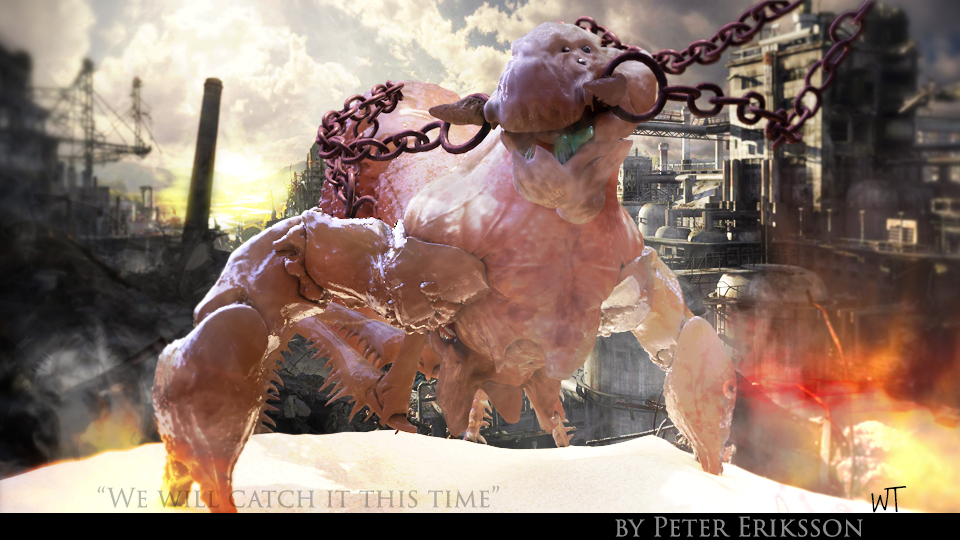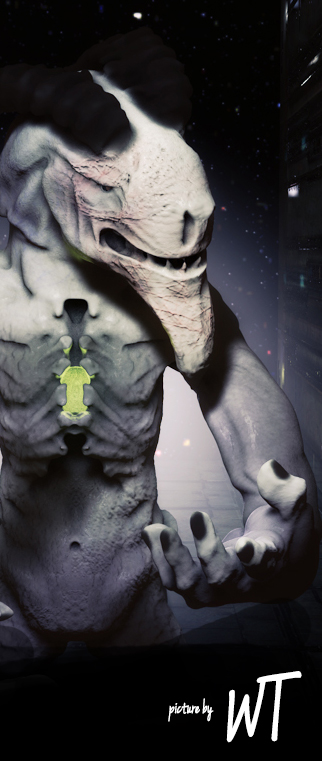 Also to everyone else here, amazing jobs !
And once more thank you Badking and contributers providing Zbrush users with free content!
my final entry for badking