Hi everyone,
Here is a Wip of a new character I am working on. Since I was a kid I have been fascinated by the Minotaur, so I decided to do my own version.
This sculpt was done in 1 hour during my lunch break. With this sculpt I am trying to learn a little bit more about concepting on Zbrush.
This model was done without reference as I wanted to create something from my imagination and not just copying something I could see.
Thanks for watching,comments and Critics are very welcome.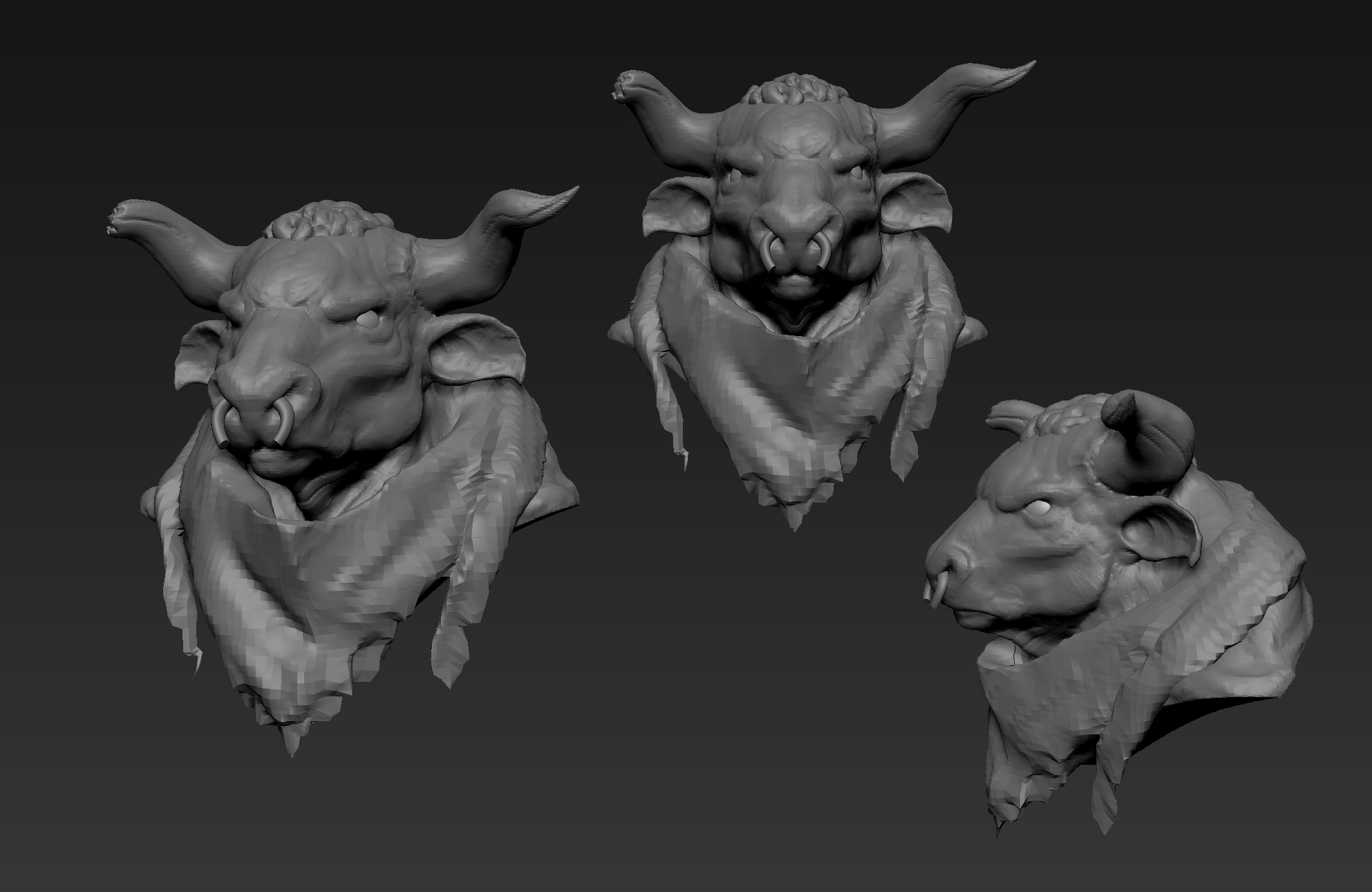 Attachments