Hi guyss.
Aries done in zbrush and painted and textured using polypaint and zbrush zapplink and rendered with zbrush
BPR.
hair is done using fiber mesh.
i also added some short tutorilas about painting ,fibermesh,etc… and final touches with photoshop.
and this stylized character is based on photography :
https://vera-chimera.deviantart.co
https://www.instagram.com/zimkillgore/?hl=en
https://zimkillgore.deviantart.com/
and also i did some more pictures from stylized characters which i modeled quickly for fun and rendered them
using zbrush bpr.
more high quality picture in my artstation
https://www.artstation.com/vahidahmadi3d
my instagram :
https://www.instagram.com/vahidahmadi_3d/
hope you like it and thanks alottttt.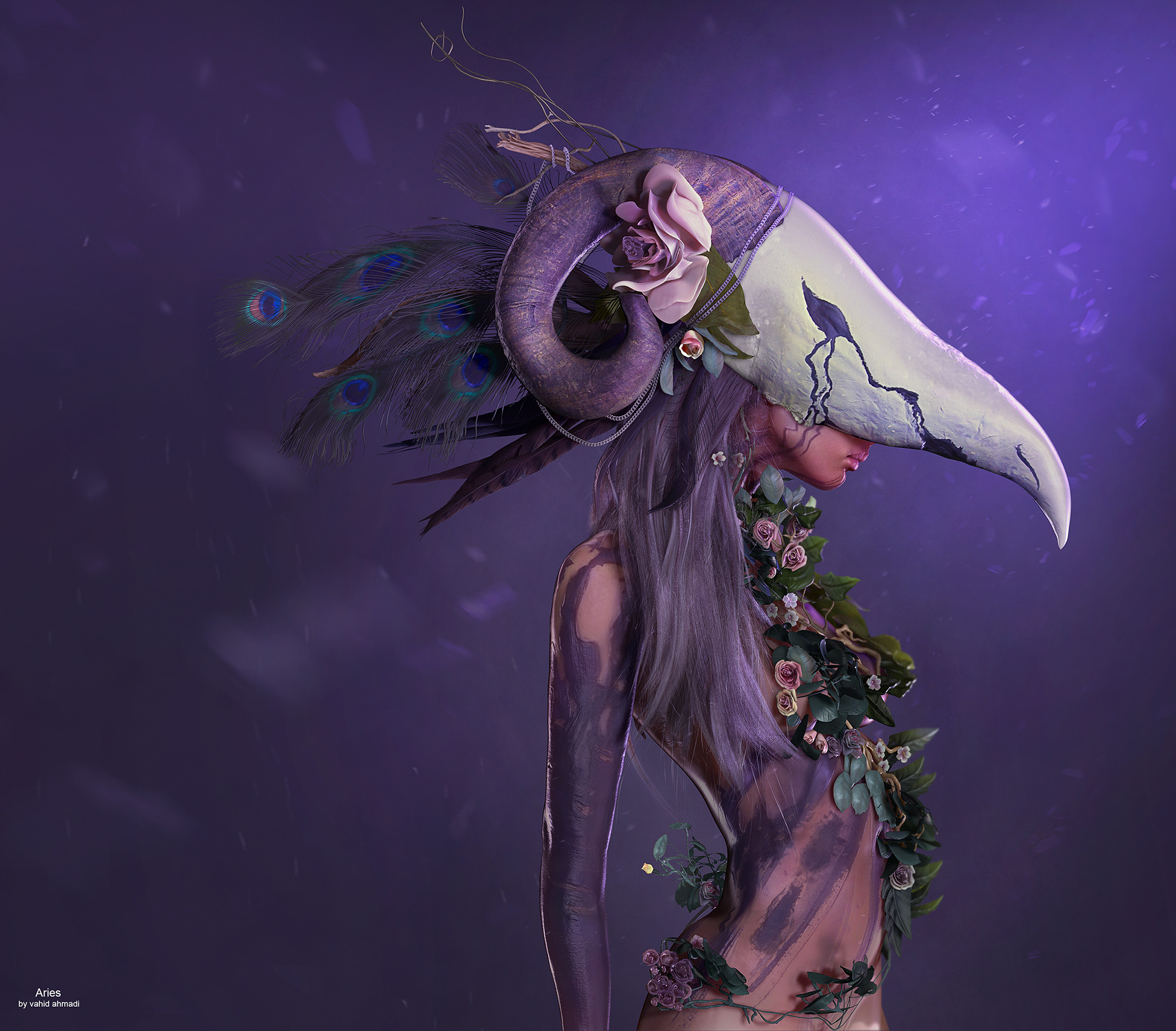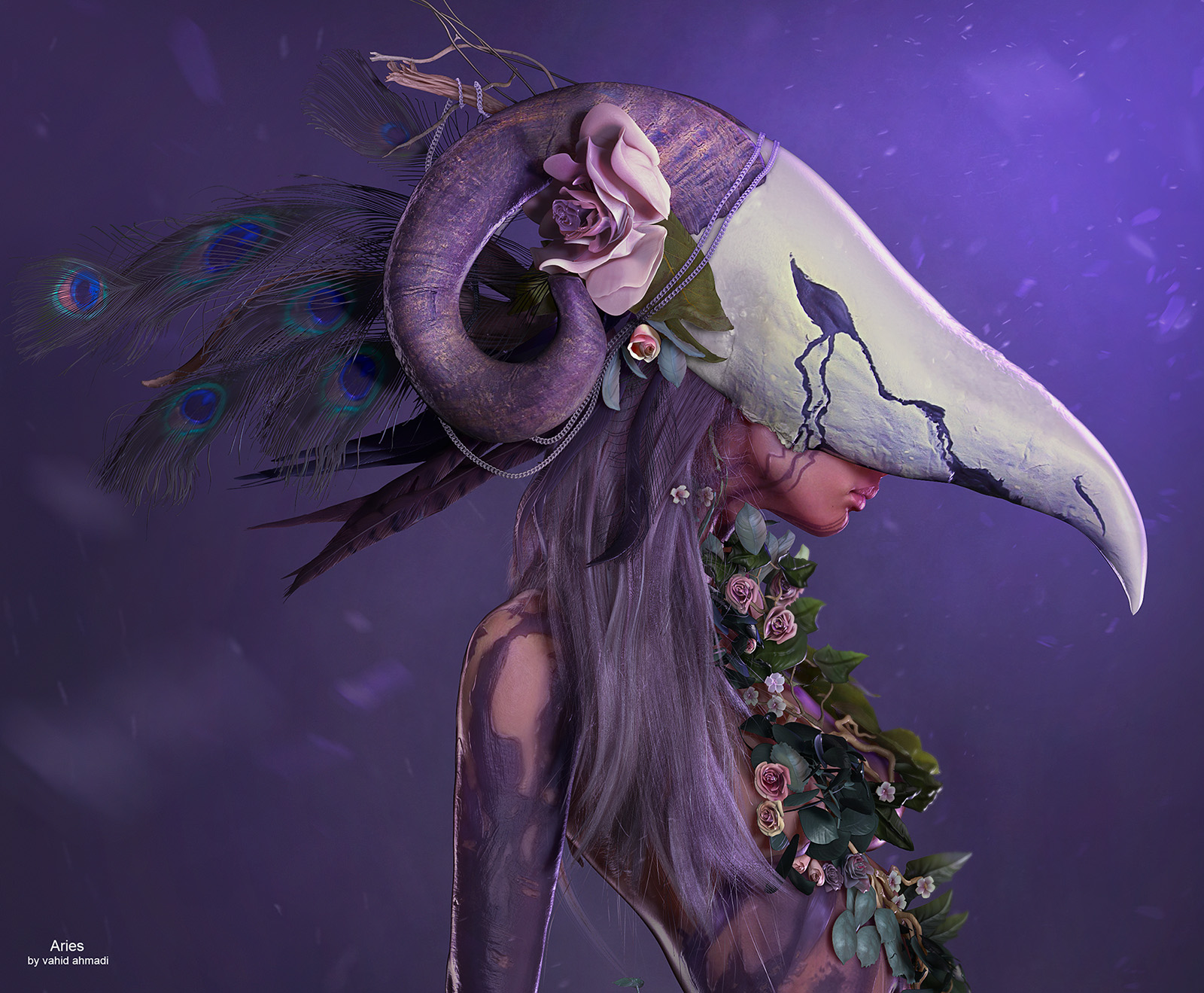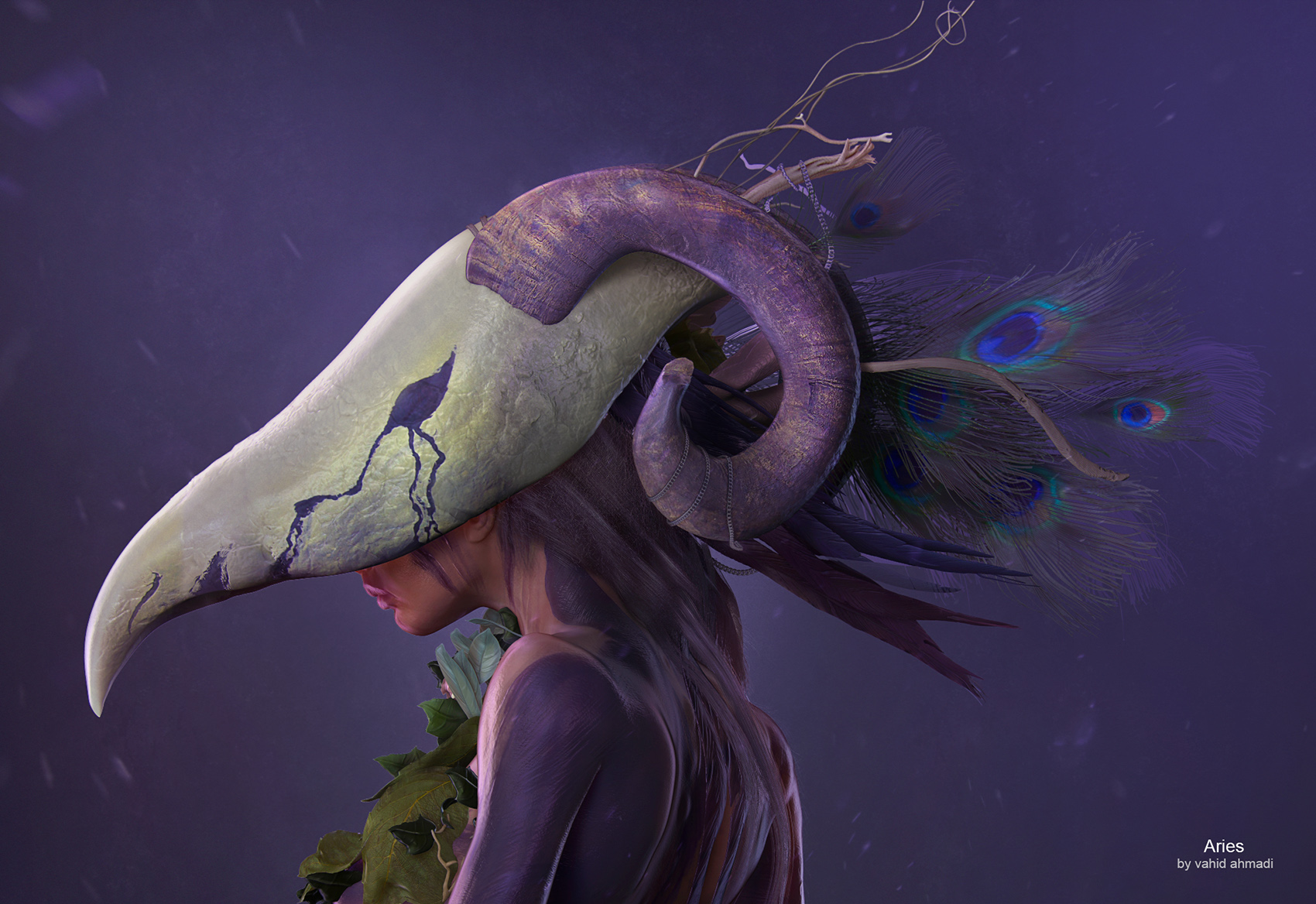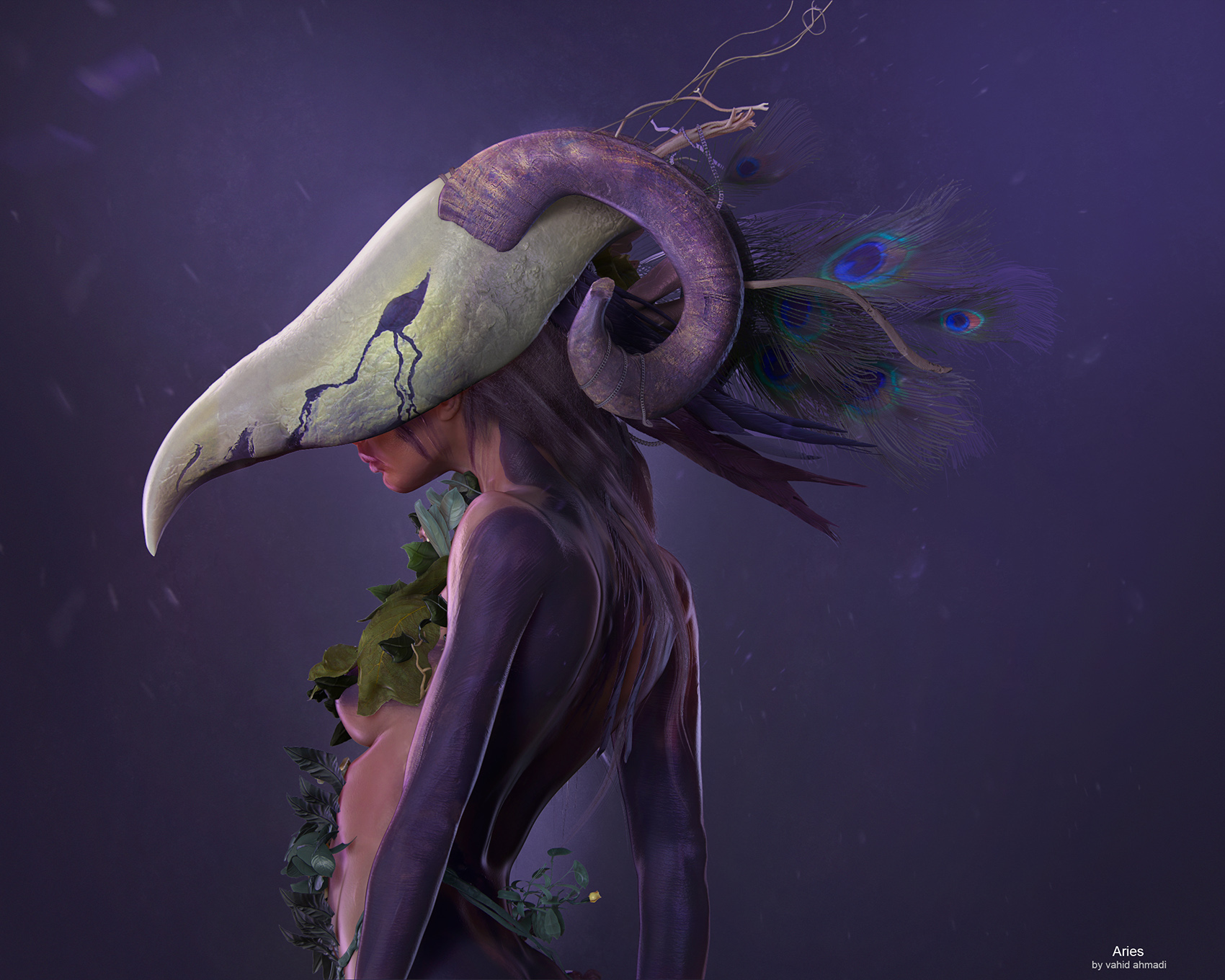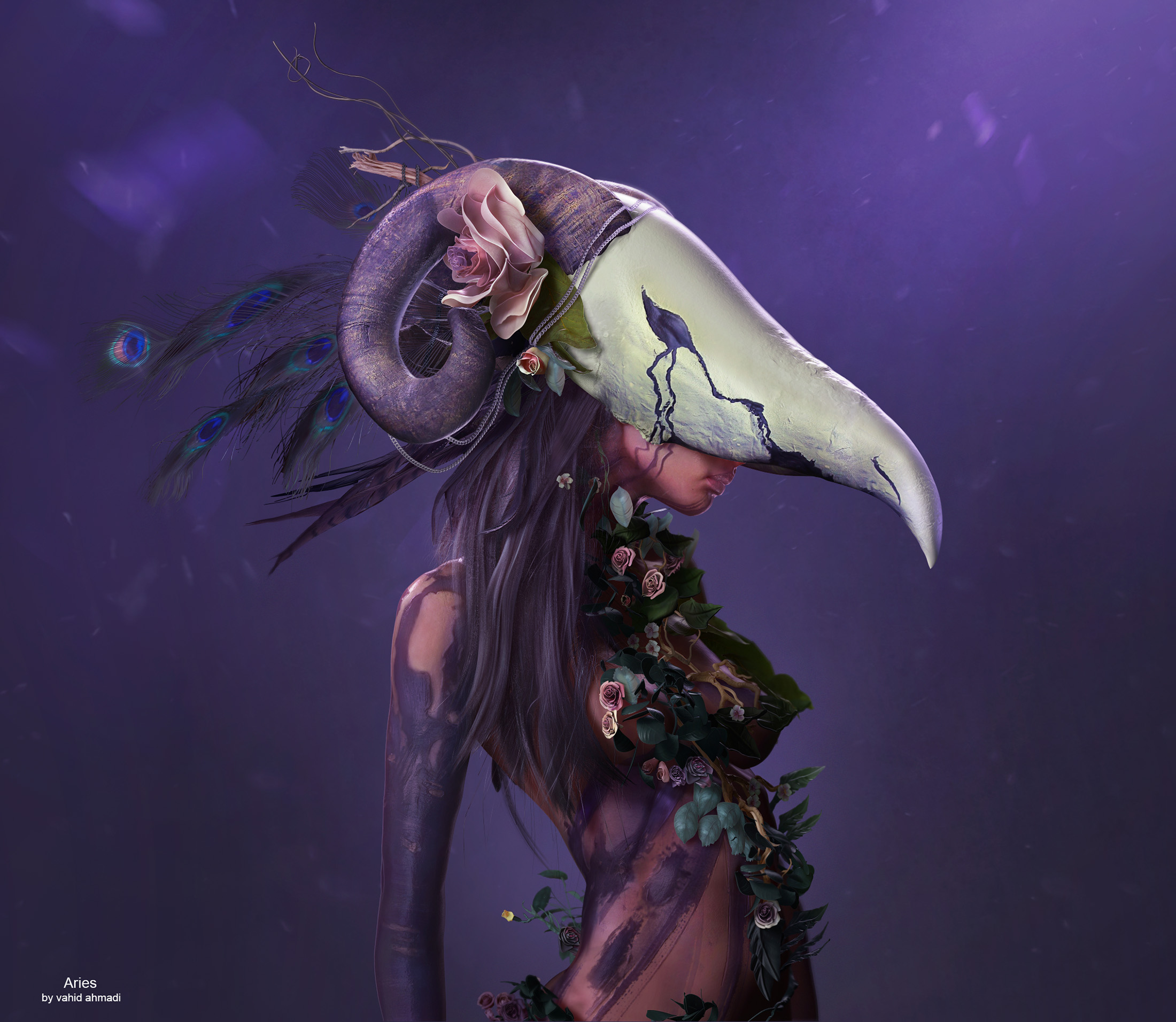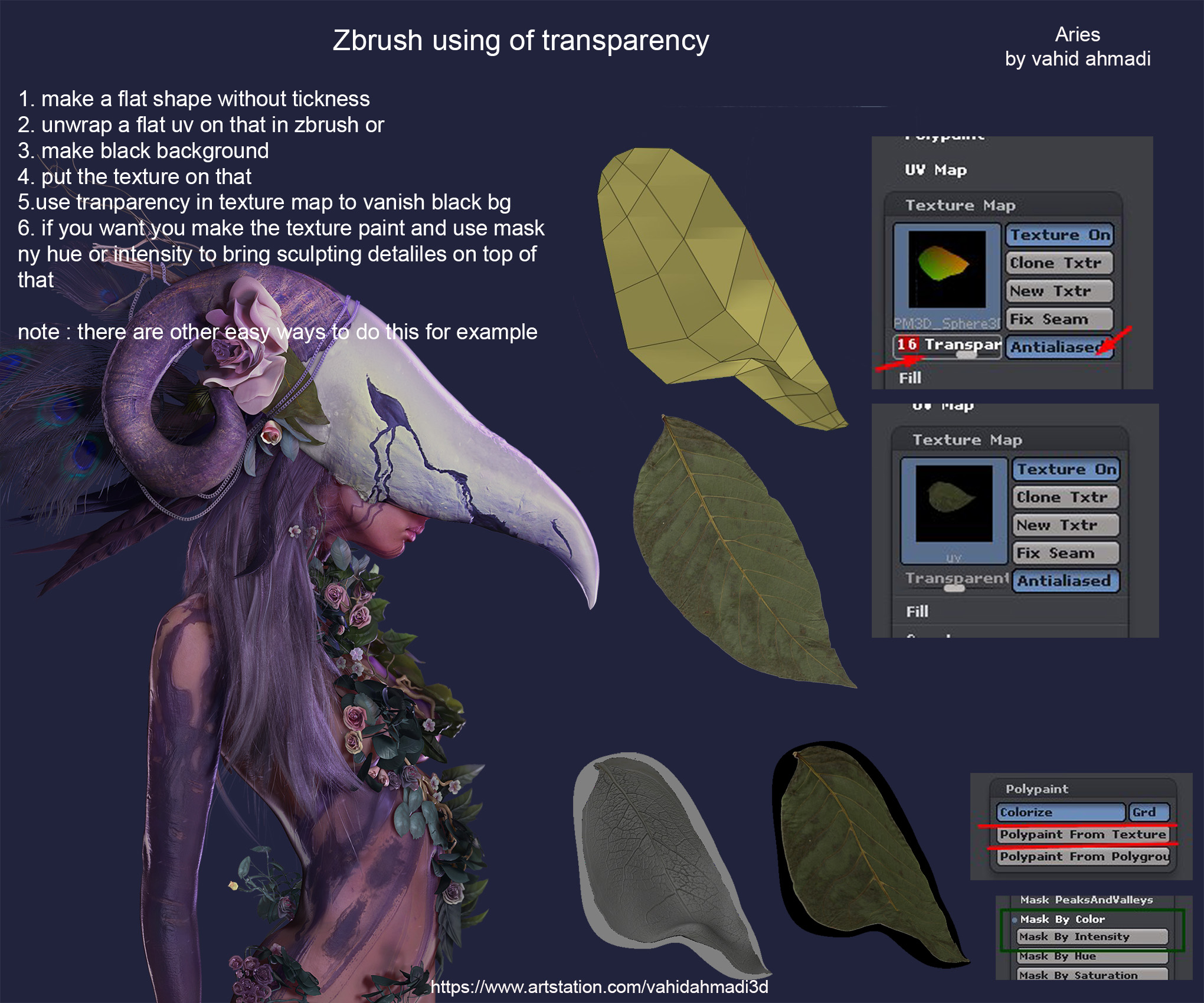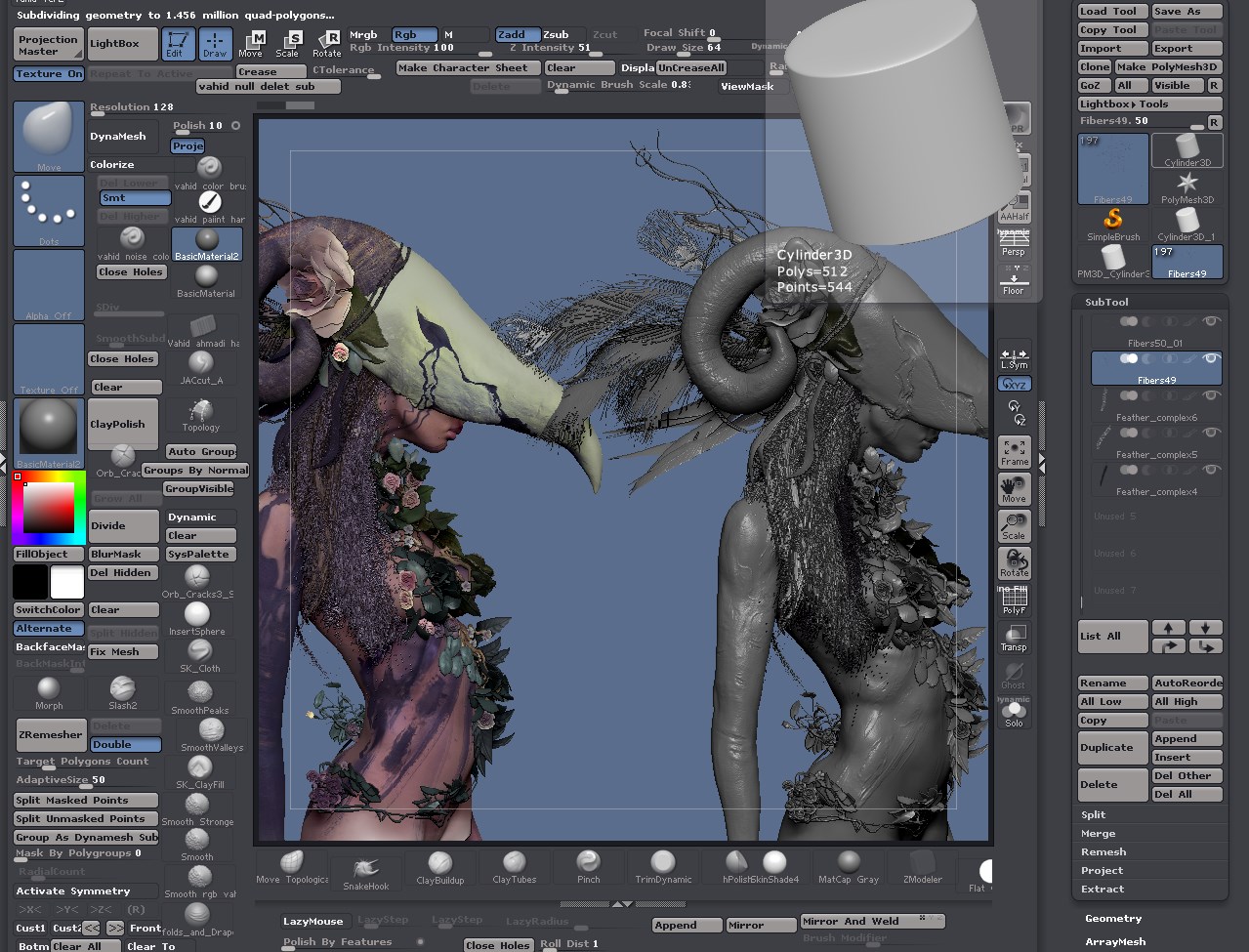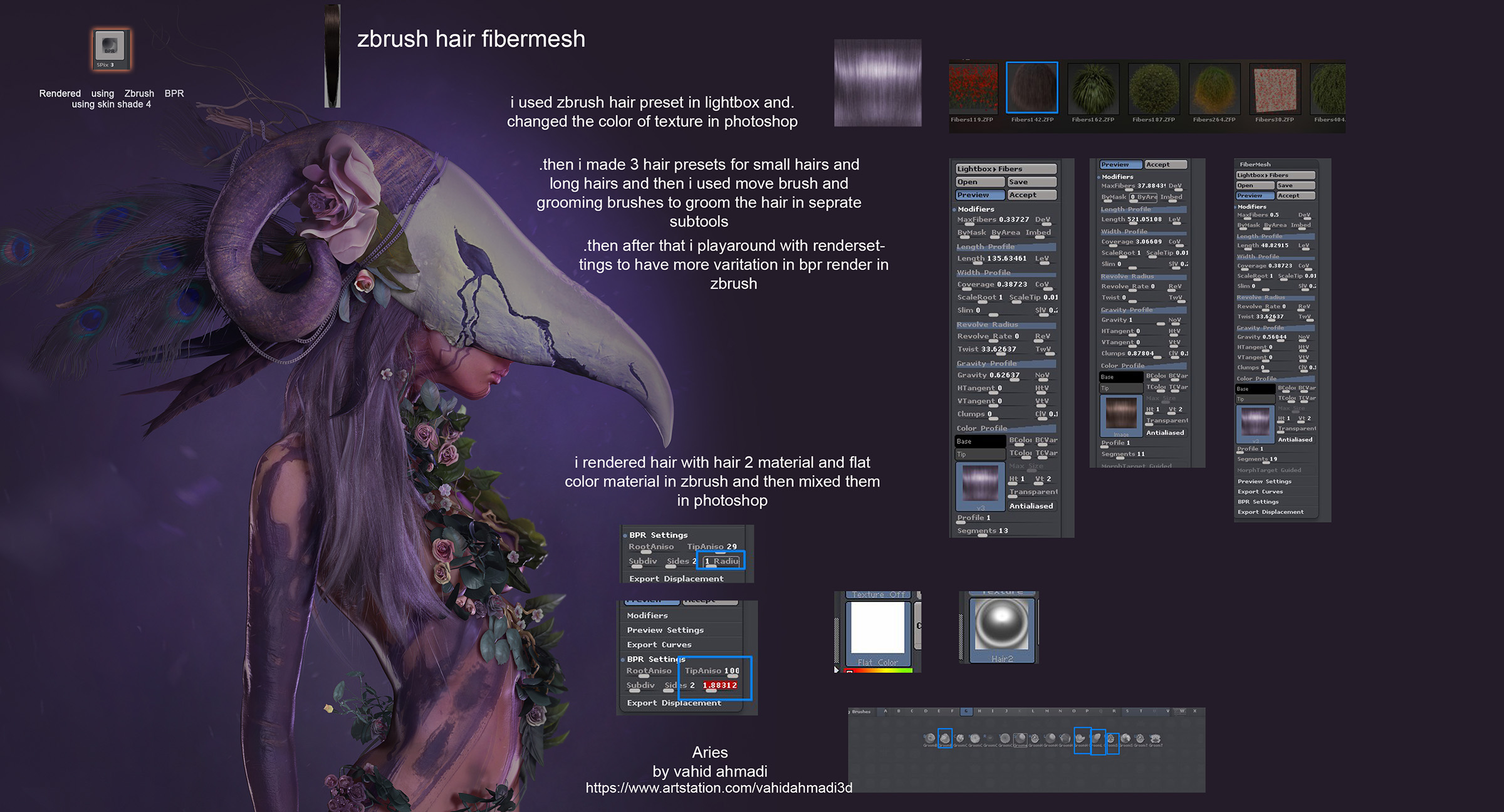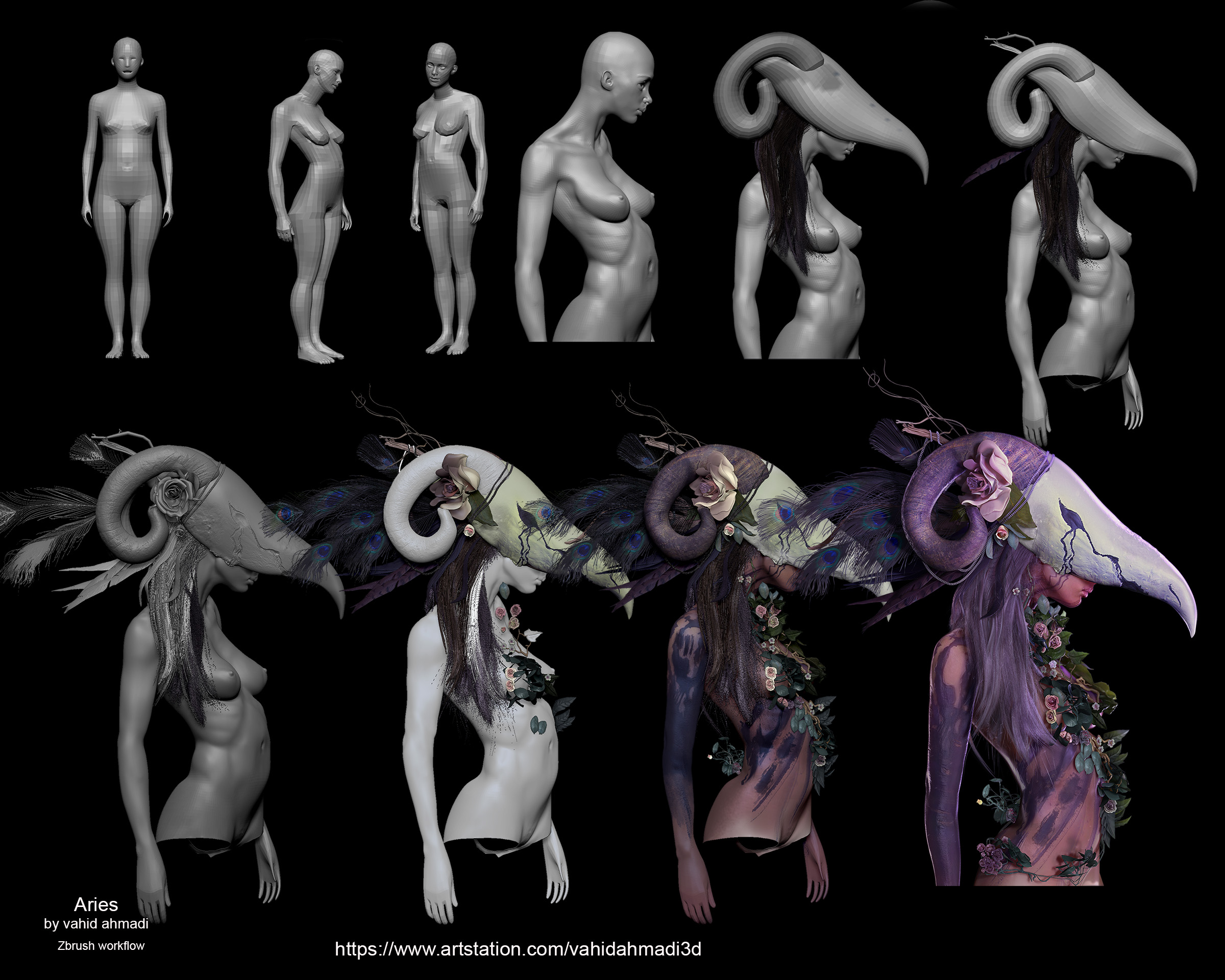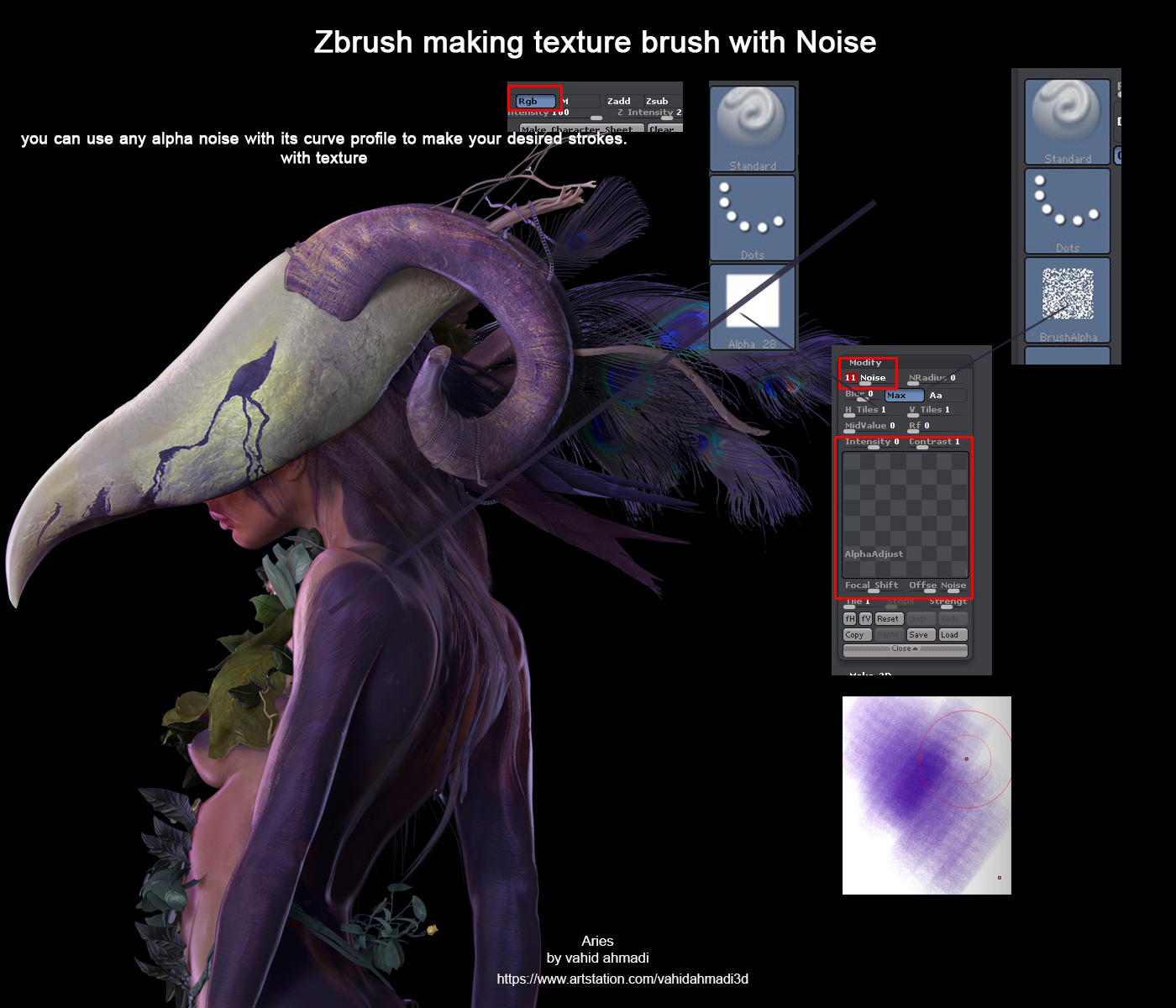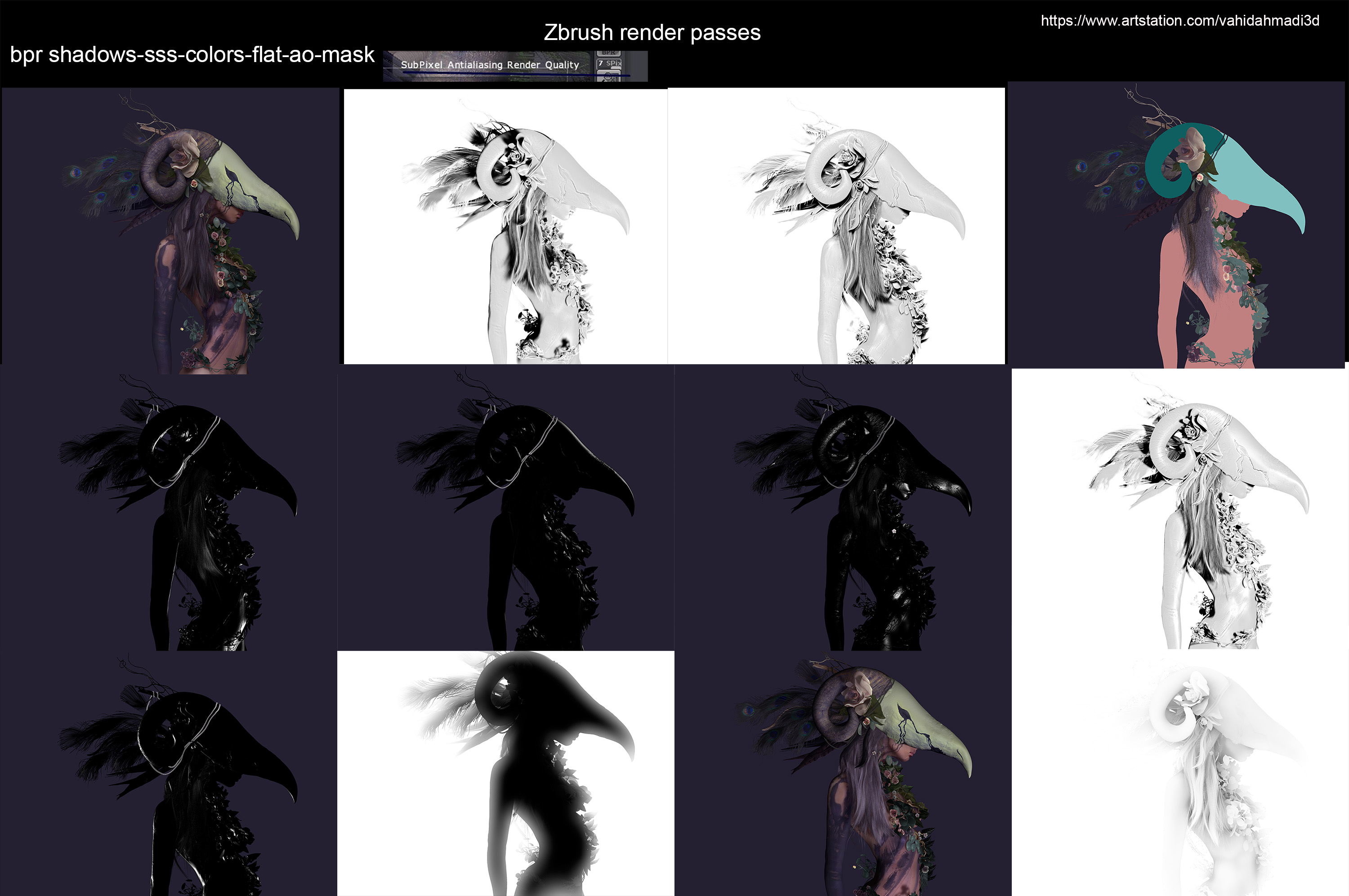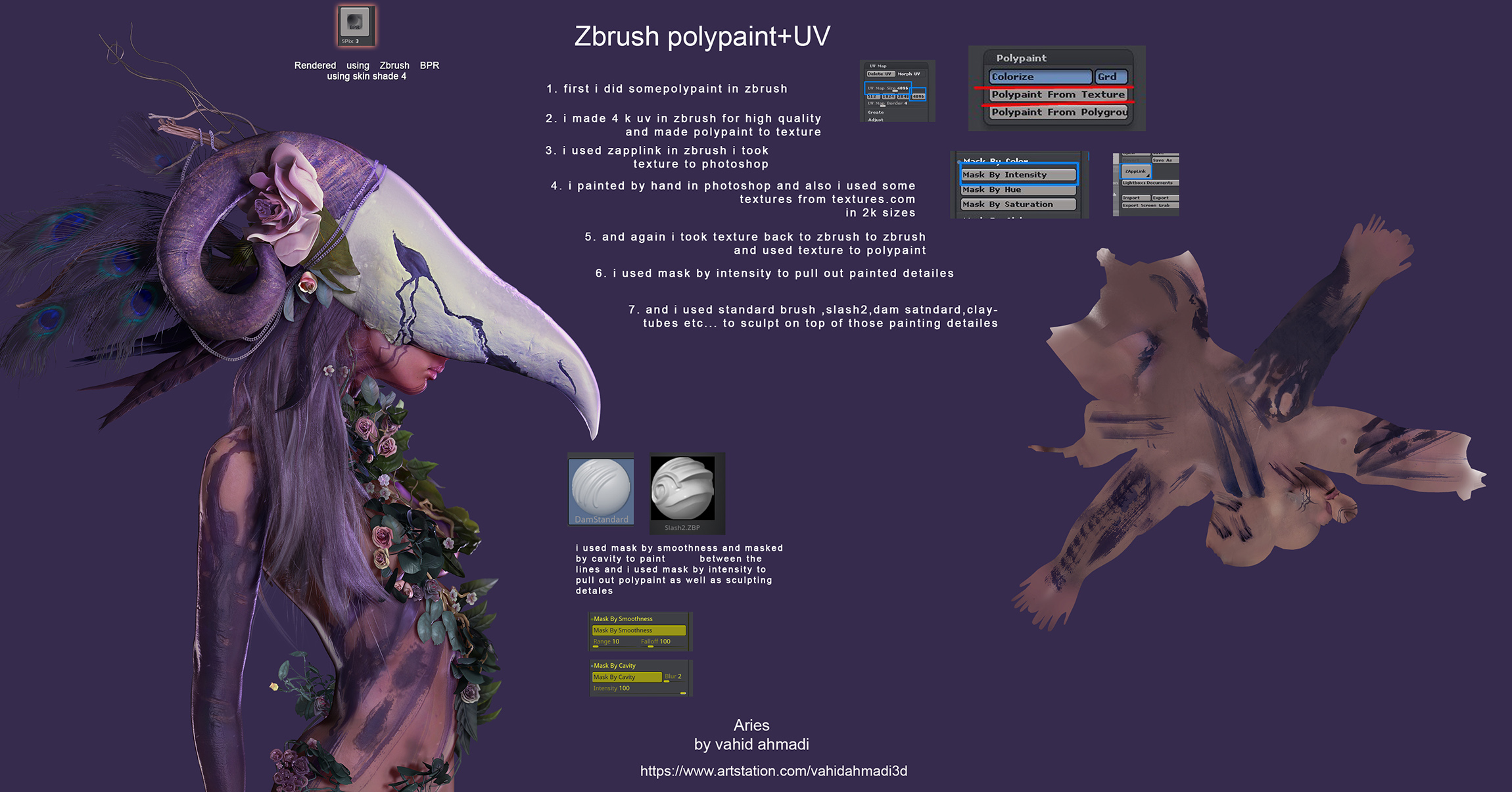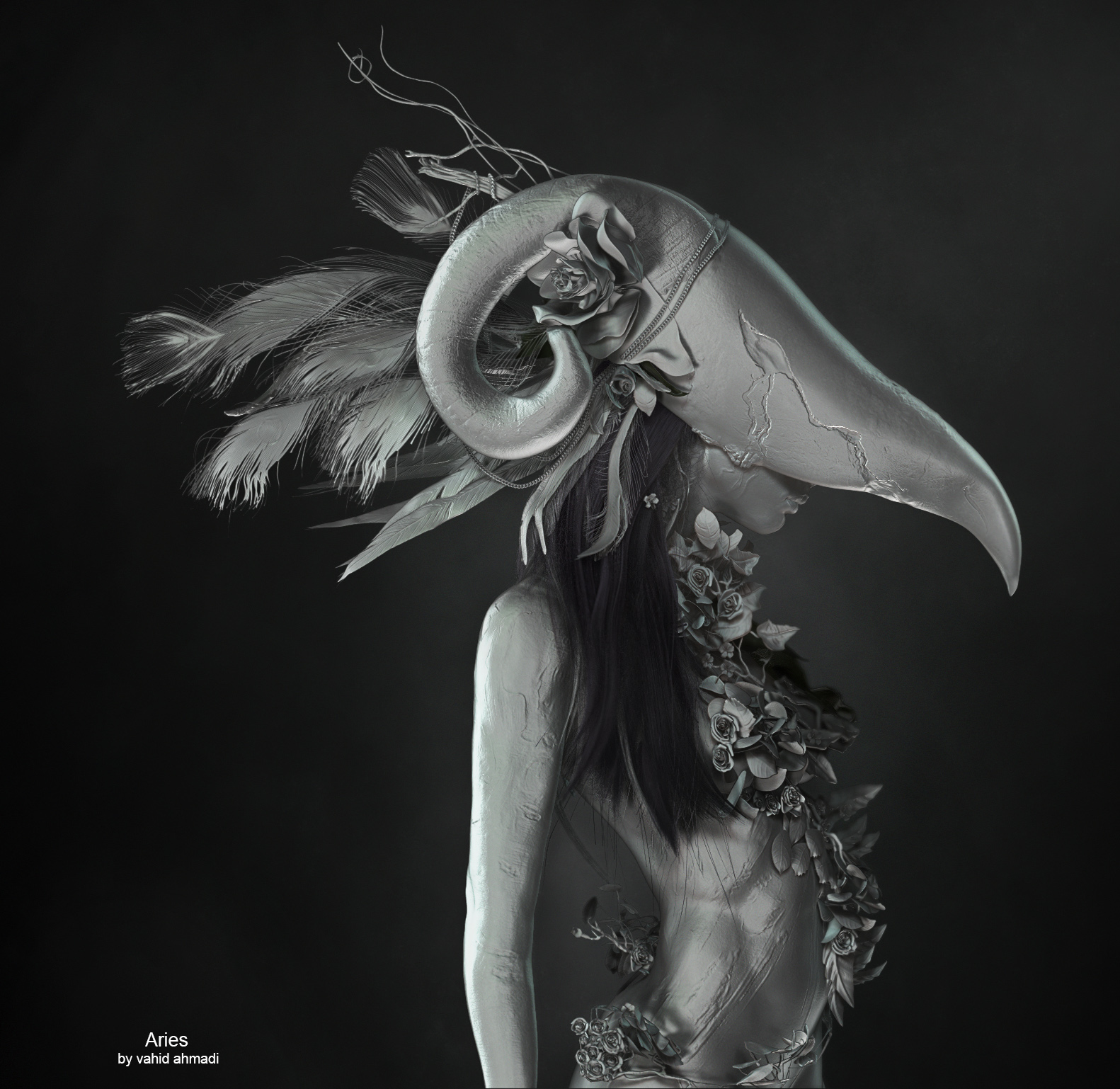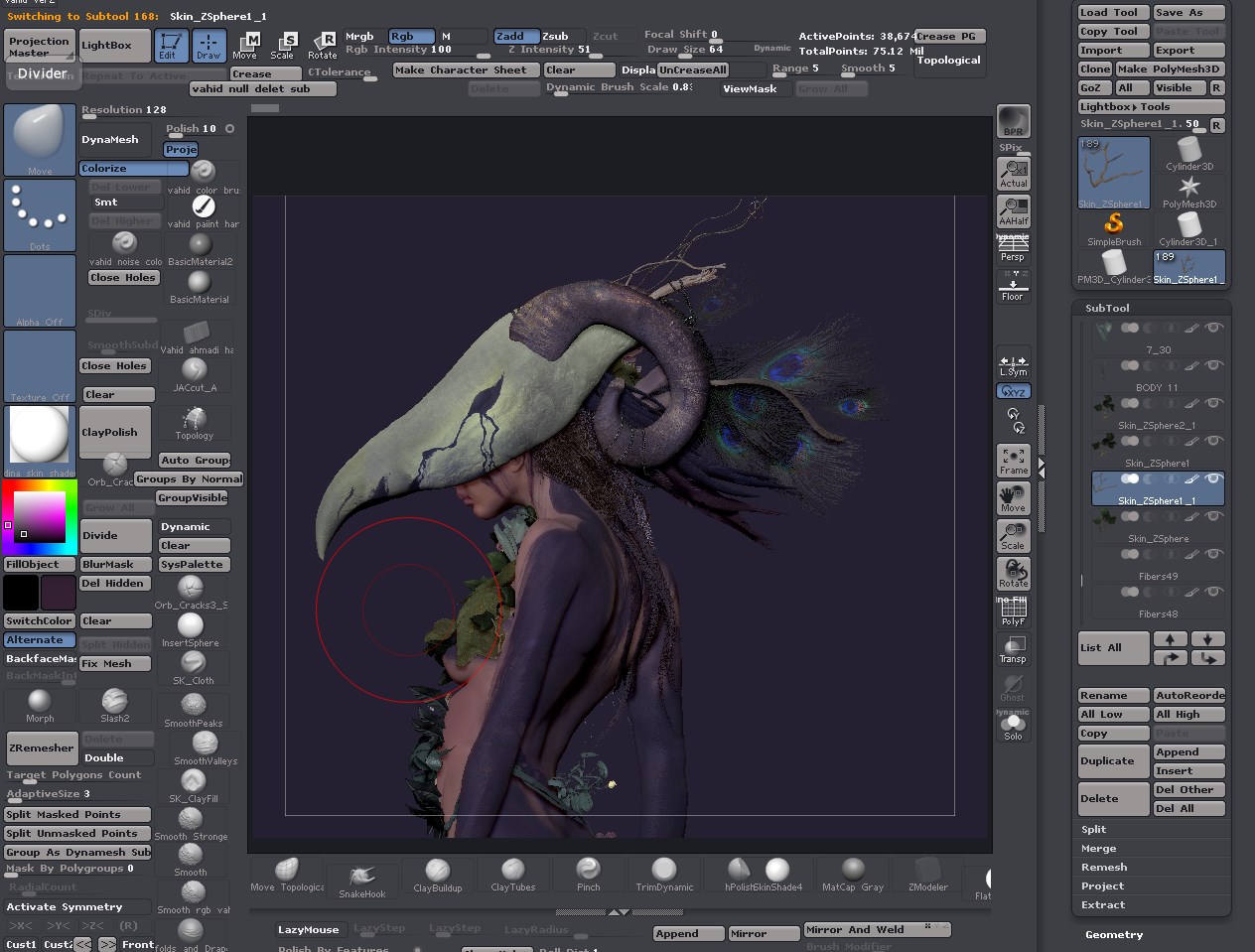 Attachments