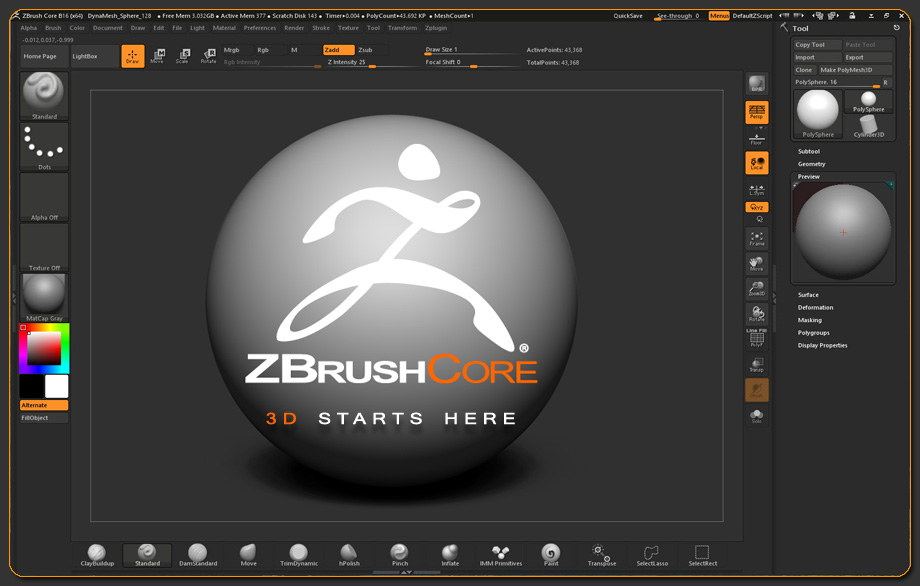 Pixologic is pleased to announce ZBrushCore®, a streamlined version of ZBrush designed for all artists and enthusiasts of both traditional and digital art. At its heart, ZBrushCore functions the same as ZBrush. Every skill and technique learned and applied in ZBrushCore will carry over seamlessly to ZBrush.
Because ZBrushCore is also a stepping stone to ZBrush, there is an upgrade path. Anyone who purchases ZBrushCore may upgrade to ZBrush at any time and receive a $100 discount off the regular ZBrush price. This will be done through the My Licenses portal, with the option being enabled upon the release of ZBrush 4R8.
The award winning ZBrush® is the leading software for professional sculptors, modelers and illustrators working in a variety of industries. ZBrushCore is designed for users who are new to 3D as well as illustrators, students and 3D printing enthusiasts.
Learn more at ZBrushCore.com