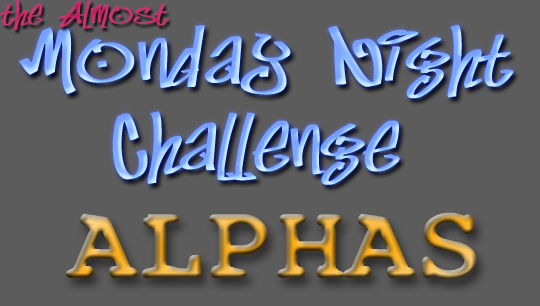 Hi ,
Thanks to everyone who participated in the last challenge…really great materials!!! Remember it will be left open so If you make a cool one down the road…please post it there so we can keep em in one spot!!
This week's challenge is going to be left open too so that if you create a great new ALPHA in the future you can post it here so Pixologic and fellow zbrushers can find it quicker!
Anyway this challenge is to challenge you guys to create some Alphas. Alphas for things like Skins or alphas to use with materials etc etc.
It would be way cool if they are created completely in Zbrush but if they are not…that's cool too. I would however insist that they be your own work!!!
Rules:
Must be original work!

Please post an example of your ALPHA at work!

If you learned something about making the alphas, please share your tips!!

Please tell us if we need any special ALPHA settings to make it really pop!!

You can start a challenge within this challenge…for instance…if you are having trouble creating something then by all means challenge your fellow Zbrushers to create it!!

OOPS! Almost forgot the most important part…
Please please please…include your nick in the name of the ALPHA so that we might give you credit later on when we use it!!! for example …
JantimswaycoolALPHA.jpg

Also if you have quite a few of them…zip them up and post em…that way you can post up one picture showing them all but offer a zipped file with them at the best resolution so we don't take up any more disk space than necessary I don't wanna get bopped by Pixologic!
This and all MNC challenges are open to everybody!! Newbies…if you discovered a new cool ALPHA…share it with us…all you vets out there have learned something along the way…please give the rest of us some hints!!
This mission, should you choose to accept it is for fun and bragging rights only, ZBC and Pixologic have nothing to do with it other than allowing us to have fun with their fantastic program, no prizes other than the pride and kudos you get from creating something cool .
Good luck and have fun exploring!!