Simplemente Genial!!!
Simply Awesome My Friend!!!

small_orange_diamond

small_orange_diamond

cool stuff,can you explian how you did the chainmail?
Maybe it's just me but I noticed the cloth for most of your characters are not that well done. Ignore me if you think otherwise, yup. Nonetheless, amazing sculpt for all your characters.

WOW! thank you very much for your kind words and comments, and the warm welcome!!!
Martin, when are you gonna show what you have been doing?. Trust me guys on this, Martin Canale owner of the GoreGroup knows how to sculpt and not only that, now a days he knows how to perfectly blend the digital media with the final traditional hand made touches!
Here you have the "traditionally" sculpted statues of the characters I made a few years back, they were done with epoxy putty, molded with silicon, casted in cold cast resin and hand painted with acrylics… Something like 8 to 10 inches according the character as they were done in scale between each other.
BTW, if you are looking for references from traditionally sculpted comic/fantasy statues I recommend you to visit a site I created long time ago and is updated directly from the sculptors showcased there, and soon as you can see at the bottom of the page, will feature "Modern" media works, just look at those names!!! http://www.thesculptorscorner.com/
Again, a million thanks guys, I'll be uploading more works as I finish them!!! ZBRUSH ROCKS!!!
Alterton
PS: Aurick, sorry amigo, didn't know the rules, I will try not to screw it again! Sorry!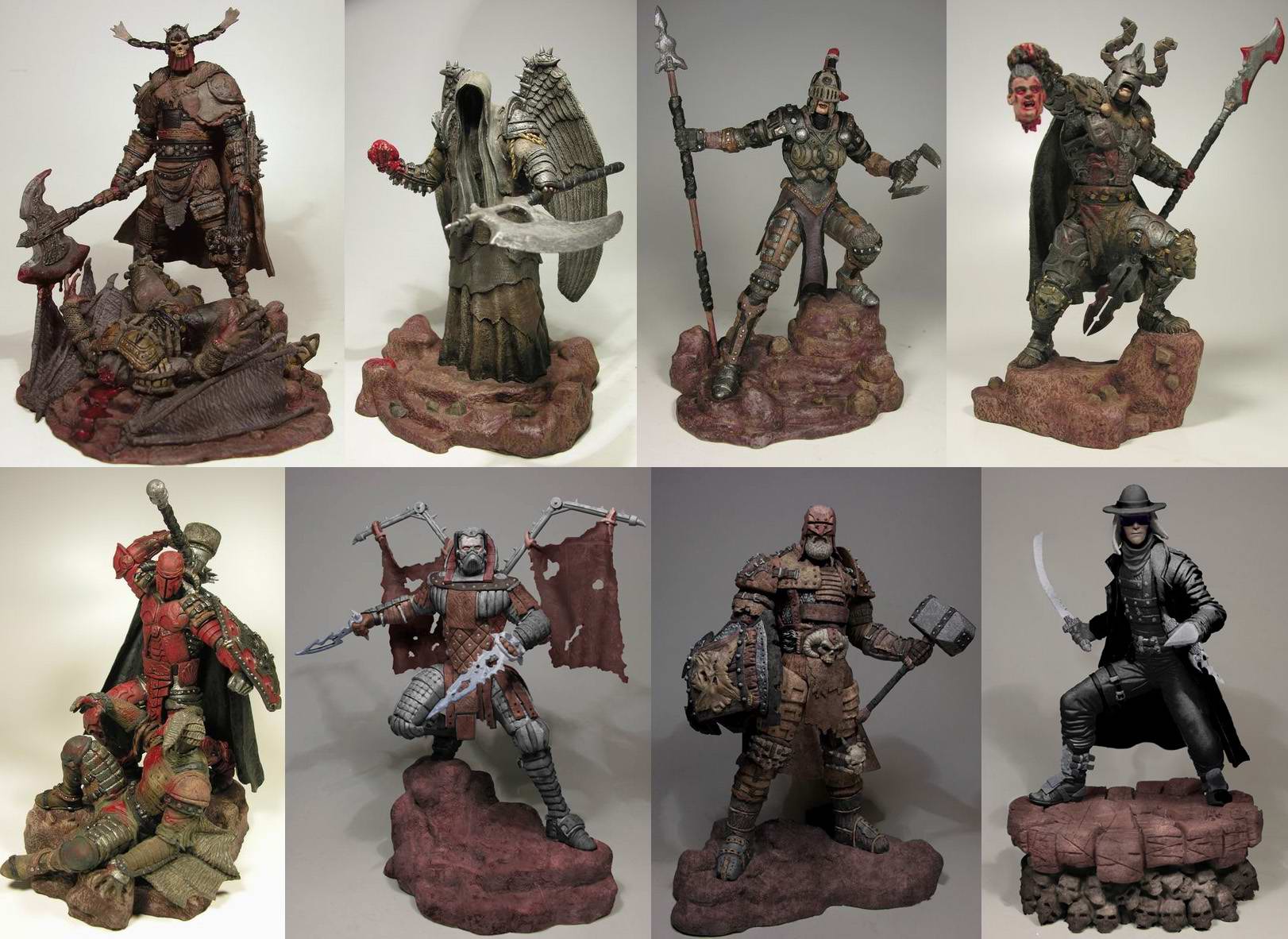 Attachments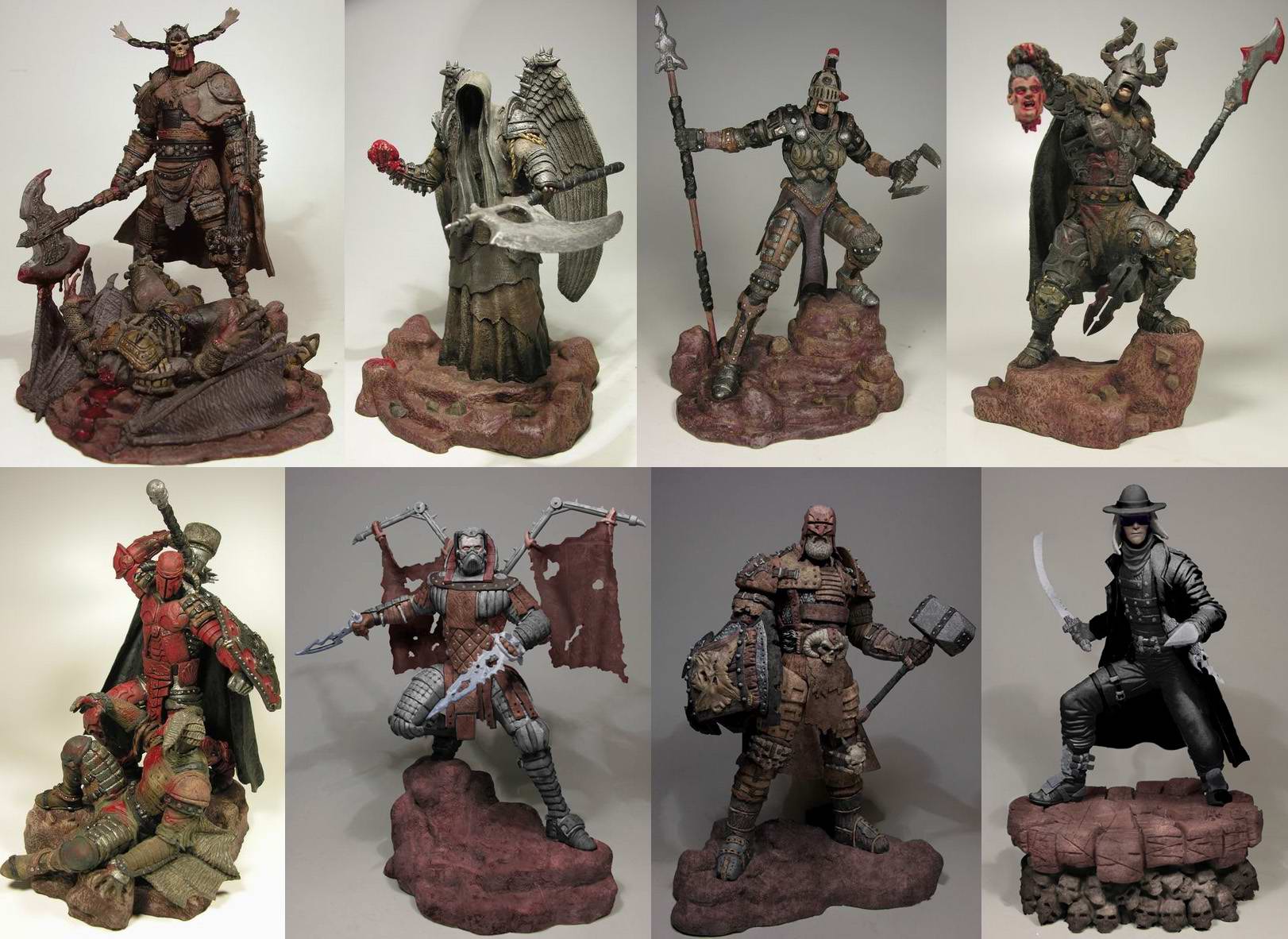 OH Cr*p, I did it again Aurick!!! sorry zbrushers!!! How can I remove the last pics from the row?! Sorry! newbie here!
Dude, I am so glad you finally decided to post this stuff!!! Thx 4 the plug btw;)
Seriously, Al…this stuff is beyond epic. I can't believe the patience and passion you have harnessed here to create total masterpieces of this new medium.
And to think I got all defensive when you first replied to my "let me onto Sculptor's Corner…pleeeaaase!!!" email! Litttle did I know that you were secretly a mad scientist digital sculpting maniac! this is insanely cool stuff.
Okay, we're buds so this will sound biased but the work speaks for itself:
TOP ROW, please:D
sweet stuff Alterton- I've seen your traditional work before, good to see you making quality pieces in Zbrush as well

love your work, in a single word awesome

Great work, a real strong vision !!!keep it up.
Spamming the bottom row is usually annoying but in your case it`s a very good thing!
Can we get some wires and technical info on your models, like how many polys, subtools, etc.?
You created The Sculptors Corner? I think I have checked that site 1000 times for references and inspiration. Thanks!
Completely agree with you.
alterton, your work is really really impressive! you created the sculptor corner?! Hahaha so many thanks for it, i love this site from years!
Hi alterton , wow this is a top row content we talk about here , I like poses and details and wow it's just so beautiful!!!
Yeap this is something!
Digital and traditional almost identical … serious skill!
5 Stars for you sir

small_orange_diamond:)

Great sketchbook !
The traditional sculptures are great too !
I think you deserve a nice top row !
Wow, I`m totally overwhelmed by all these great models!


Excellent modeling!


small_orange_diamond

small_orange_diamond

small_orange_diamond

small_orange_diamond

Hey Neo! Get your damn catch phrase in this thread!
Seriously though, I'm totally blown away! What kind of time period did this amazing work take you?
This was a real treat to wake up and see this first thing in the morning!
Put this on the TOP ROW!!! Please!

Really love the work, really pushing ZBrush to a more clay/real world level!
Peace-NickZ.

great work my friend! nice to see your amazing sculpts on Zbrushcentral!