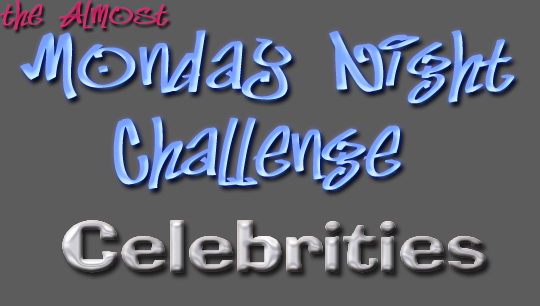 Hi all,
I might have to rename these challenges to the "oh damn I forgot again" challenge.
I will say that it is kind of disheartening to keep em going when no well next to no one participates. As I have said before I am open to suggestions…so if ya got one ya wanna see…let me know!!
That said this challenge is Celebrities.
Pick a fav or your Mom's favorite and model your favorite Celebrity. It can be a charactature (I think I spelled that wrong) or as real as you can make it.!!
#1. As always it's preferred to be all Zbrush but you can start a base in your chosen program.
#2. Please give us a timelapse pic or a script if possible.
#3. You must show us your base mesh along with final pic.
#4. If ya have the time…texture him/her up…make em live!!!
#5. Show us wips…it's fun to see how others tackle a problem/challenge.
#6. Again while not mandatory…if ya can…share the base mesh, or a script, or anything you learned along the way…give a little back!!
#7. Have fun or else!!
Remember these challenges are open to anyone and everyone so …show us your new skills, newbies and you old timers out there…show us your stuff!!!
This challenges is for fun and kudo's only. Pixologic has nothing to do with it other than allowing us to enjoy and abuse their program to death and host our fun here on their forums. Remember to give them a big thank you now and then for such a cool program!!!