Hey ZB fans, I thought it was about time to post here too, since my ALIEN related work would not have been realized without ZBrush.
The work show here was realized over a bit longer term and is a pure fan-freetime project (kind of never ending) and shall be tribute to the movie creature ALIEN and of course to it´s creator H. R. Giger. He made Ridley Scott´s SiFi classic an undying piece of movie history.
Most modeling was done in XSI, all detailing and sculpting in ZBrush, as well some polypainting. All texture generating (Displace, Normal, AO, Cavity etc.) done with ZB and refined in Ps. Final renders are all done inside XSI with Mental Ray and some post comp done in NUKE.
Hope you like it and I highly appreciate C & C.
Thanks for watching.
Cheers
Markus
Final model of the original ALIEN on a Nostromo inspired standing base. The base should be a tiny homage towards the artists Ron Cobb and Chris Foss. They created the perfect counterpart with the man made designs of the Nostromo spaceship in opposition to Giger s biomechanical world.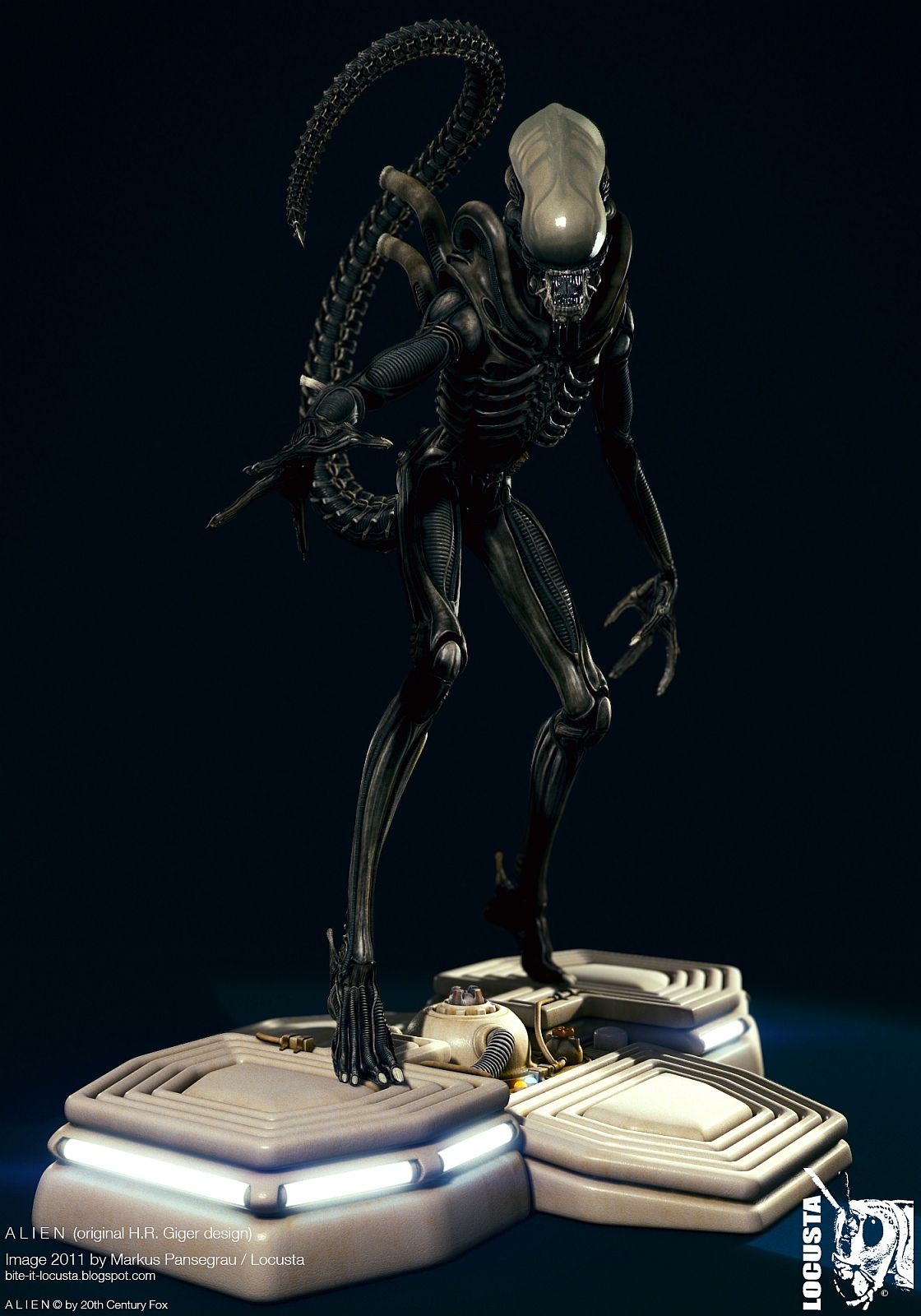 Attachments