Congratz for the TOP ROW my friend !!! So happy for you man, Well deserved !!
Excellent work!:D

Beautiful work!love the Ian's Portrait
amazing details.
i wonder how you made the feathers.
grtz p
Awesome work dude, congratulations
Outstanding work.

great job***65281;***65281;very nice***65281;***65281;
KombaWomba, nirmalendu_paul, suresh15, LynneMitchell,Ghostman_, lobi, izhutoo - Thank you guys so much for the kind words! It means a lot!
Shen_Long - thanks a lot for your support! Good to see you here!
3mm - Thank you! Glad you liked, that work is very special to me!
Patpotlood - Thanks a lot! I'm going to show that in the crow breakdown soon!
Fabio_Henrique - Thank you, mate!
Hey guys!. I tried to cover different things in this one, hope it helps you and show a bit of how I achieve my results.
I'm also providing to you guys my braid brush. As you can see is pretty simple, but I'll be glad if that help someone. Feel free to use and modify as much as you want. I'll make another breakdown for the crow model.
Hope you guys like it! If I forgot something please let me know!
Merry Christmas everyone! All the best!
braid_alan.zip (13.6 KB)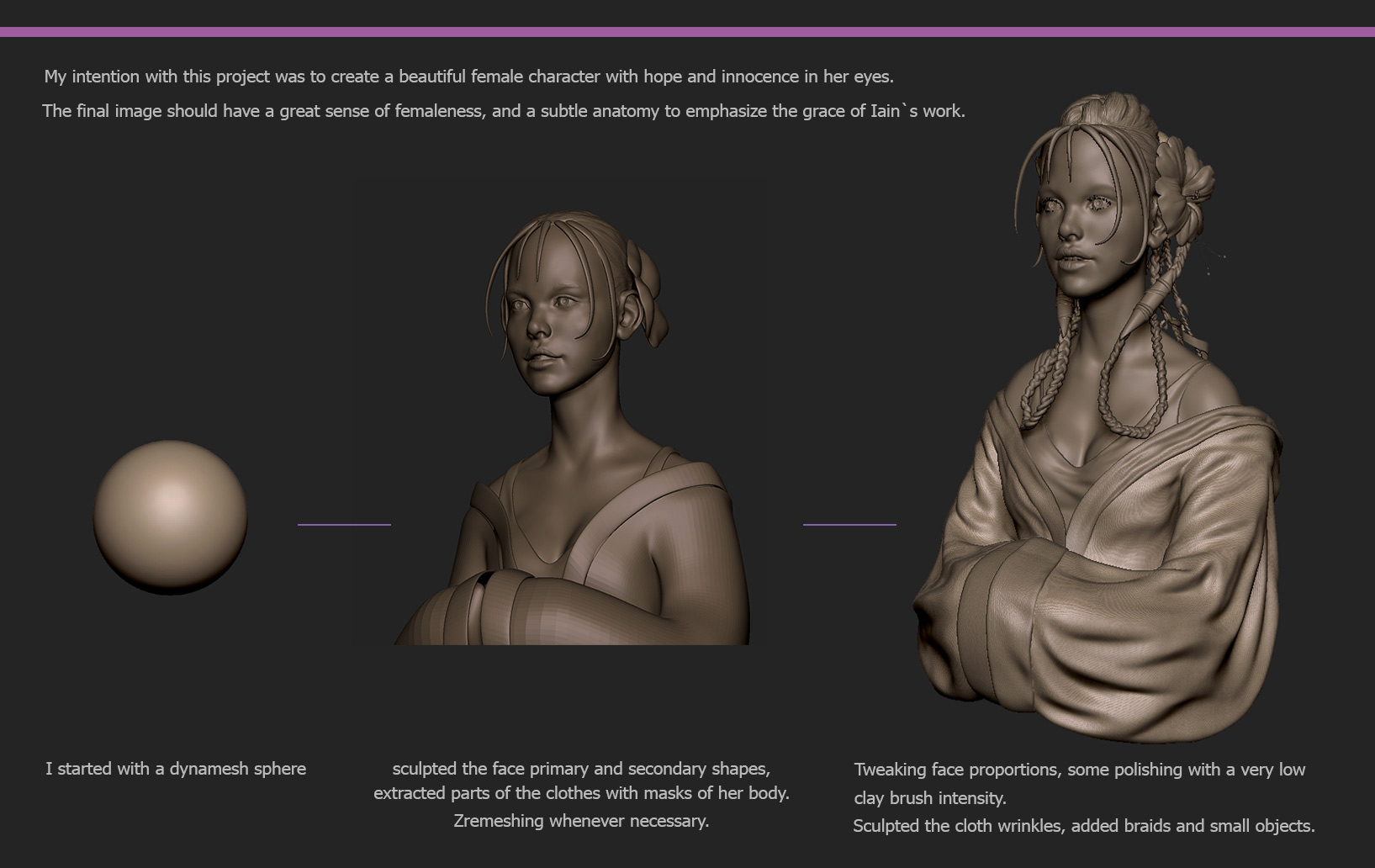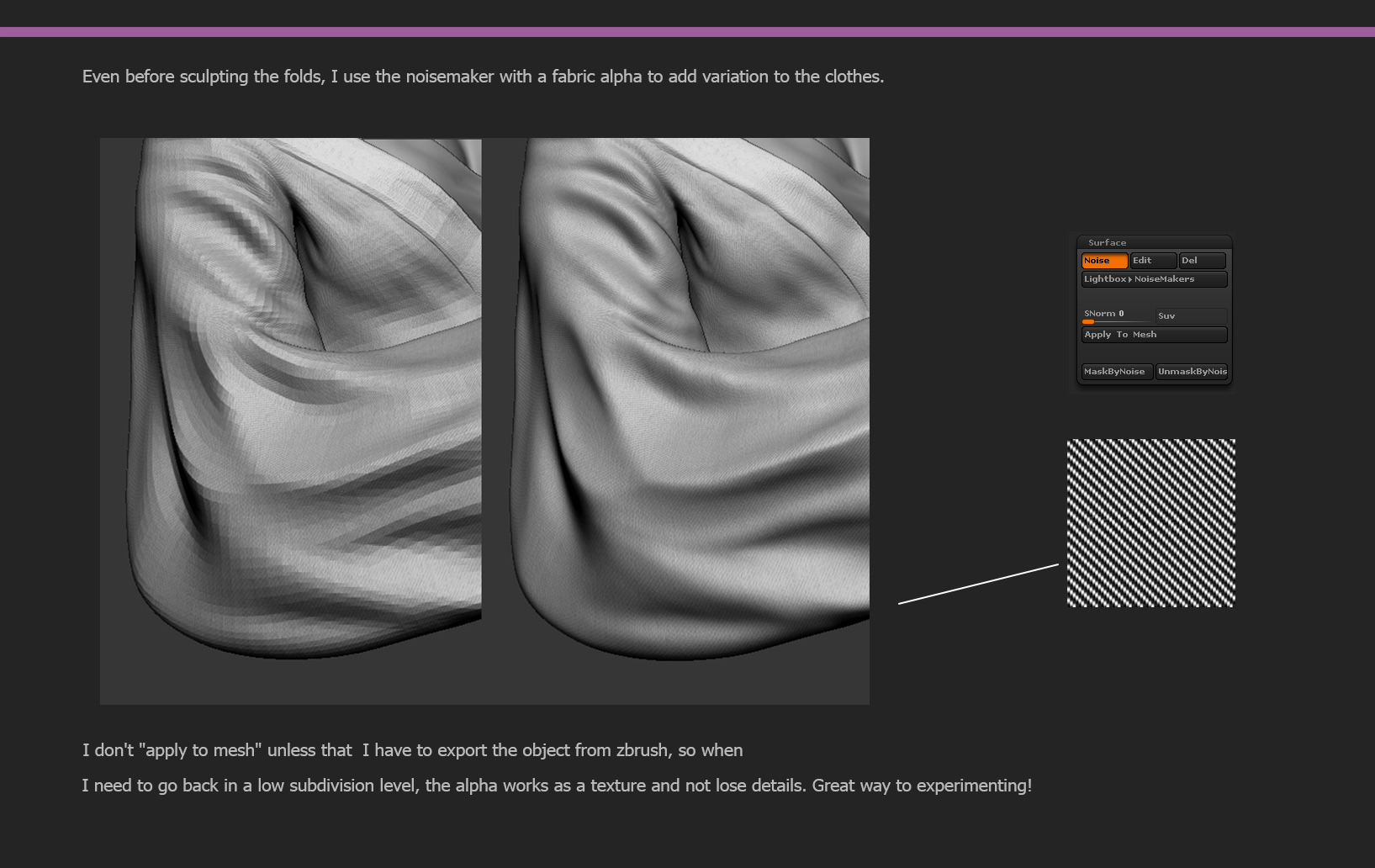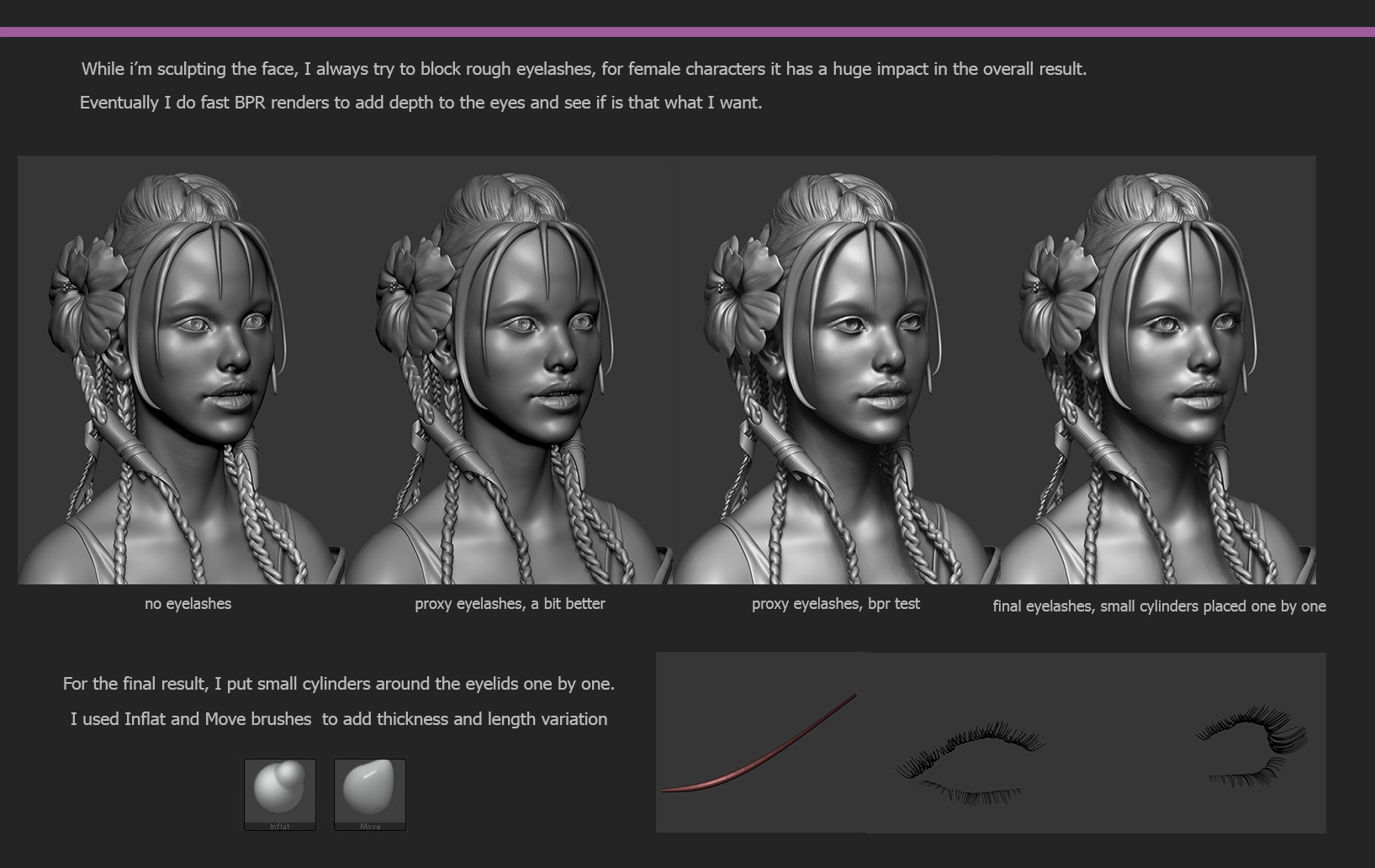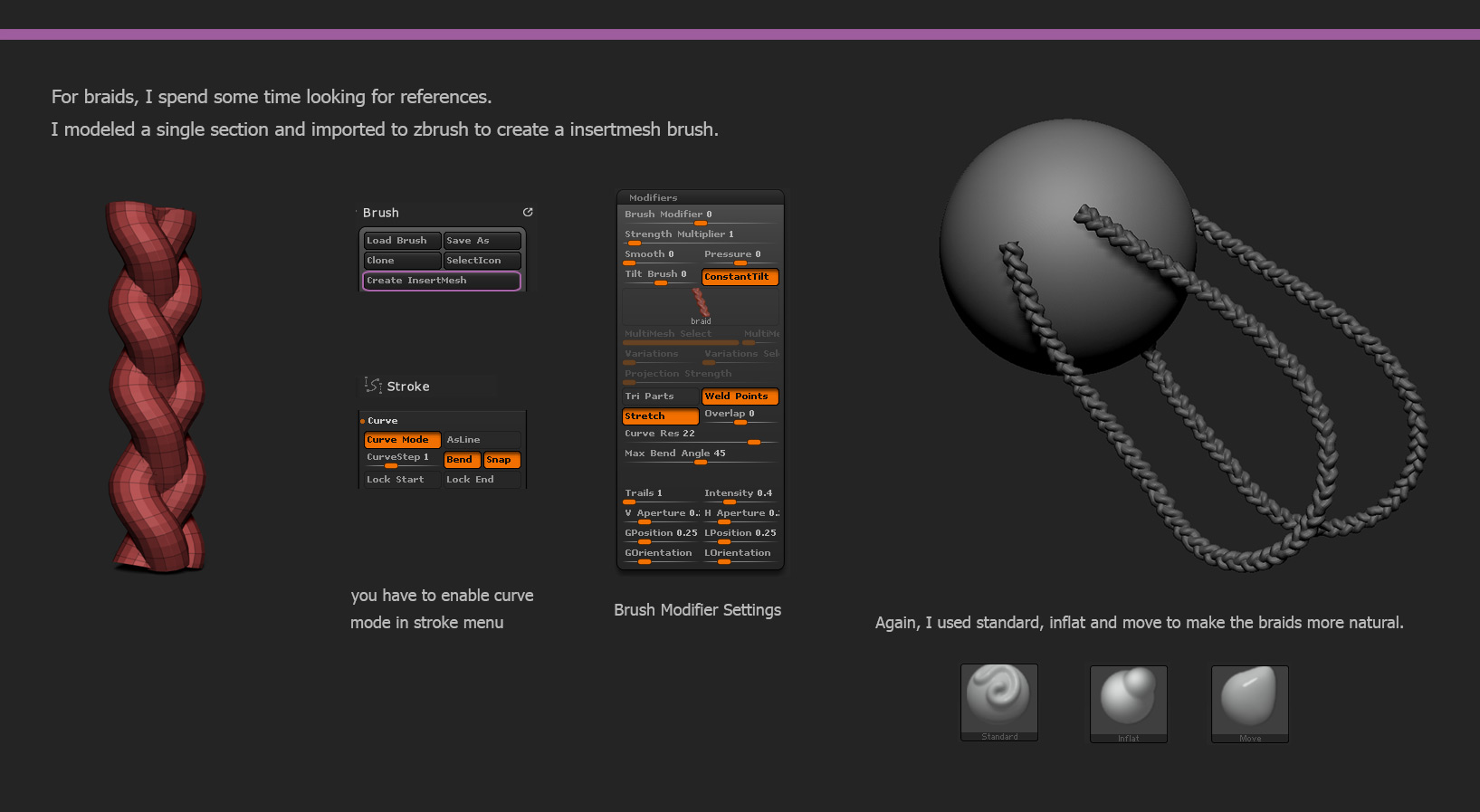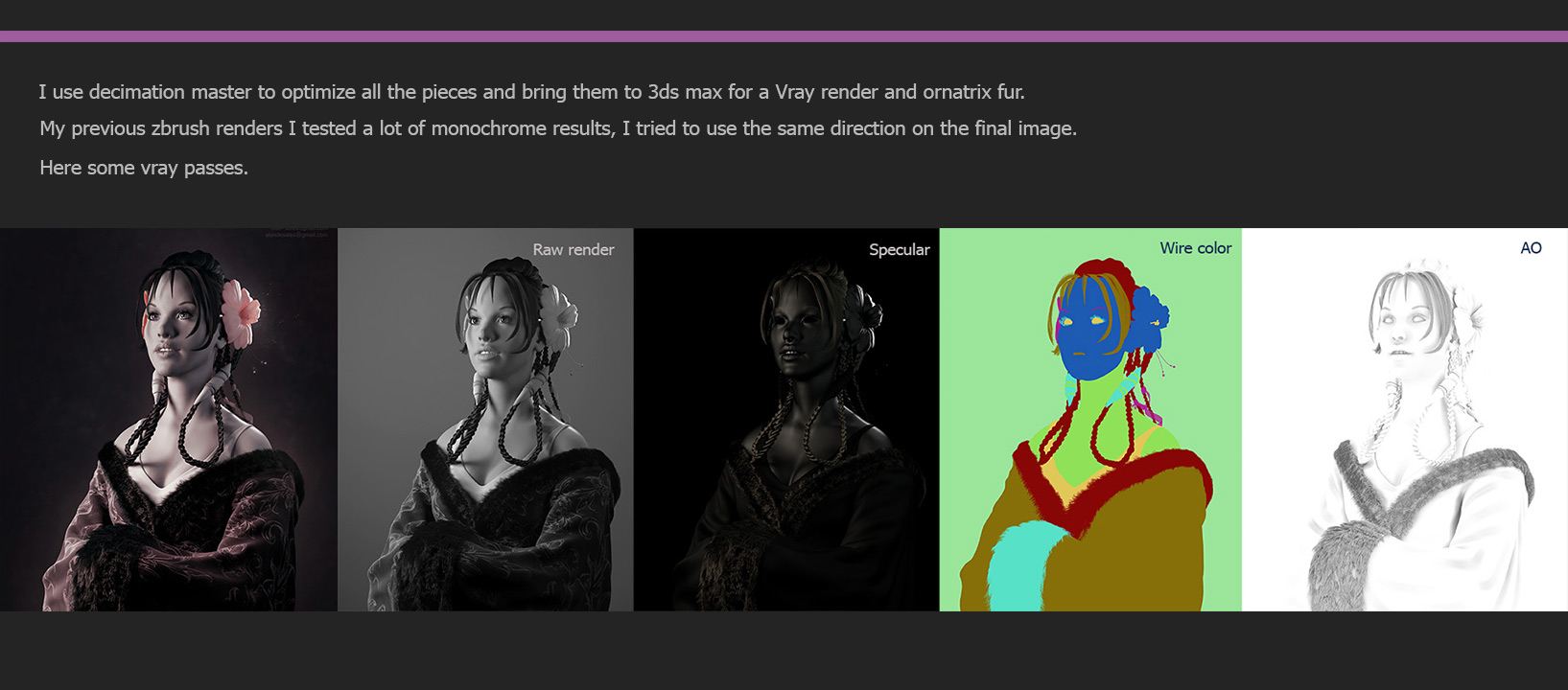 braid_alan.zip (13.6 KB)
Attachments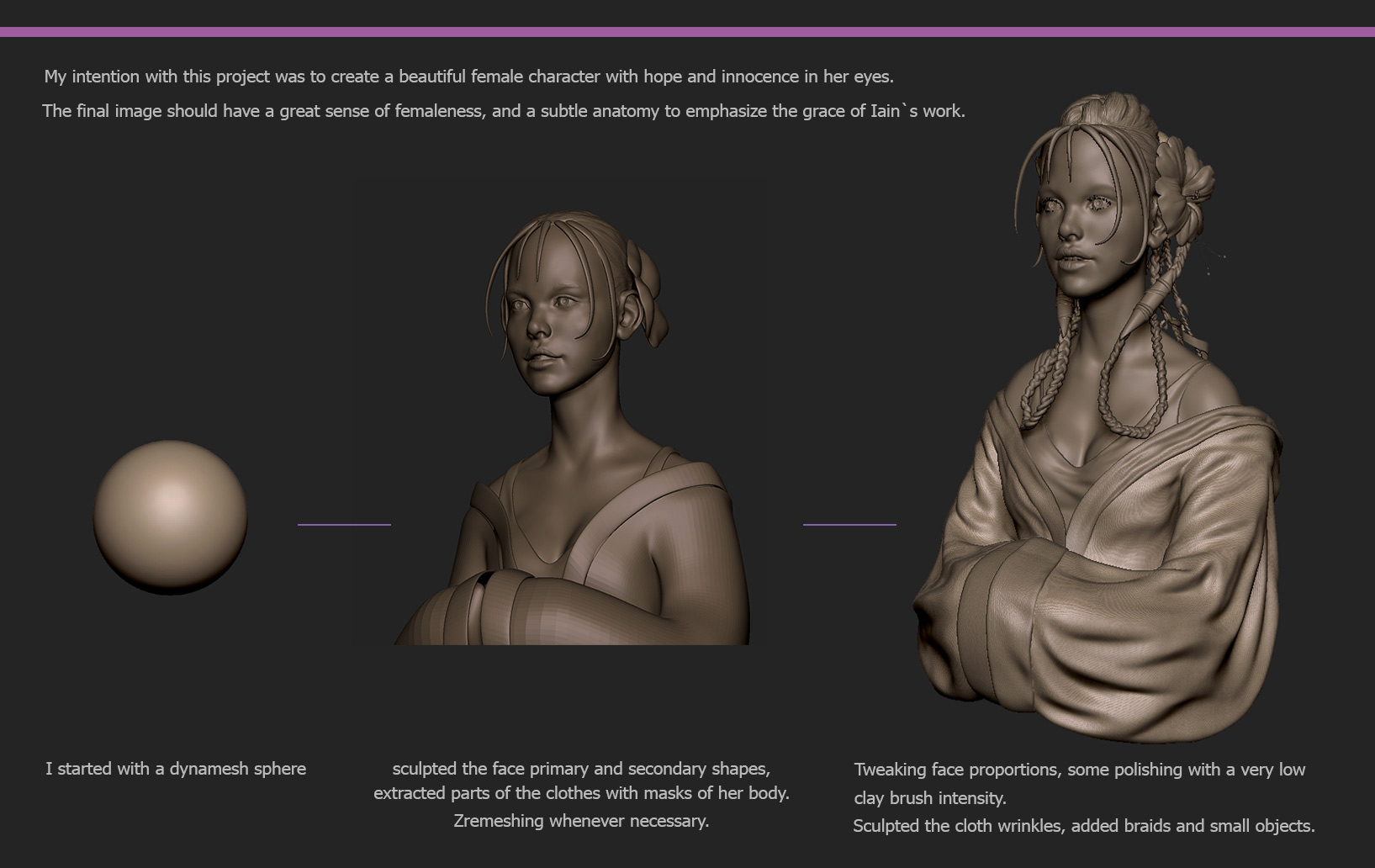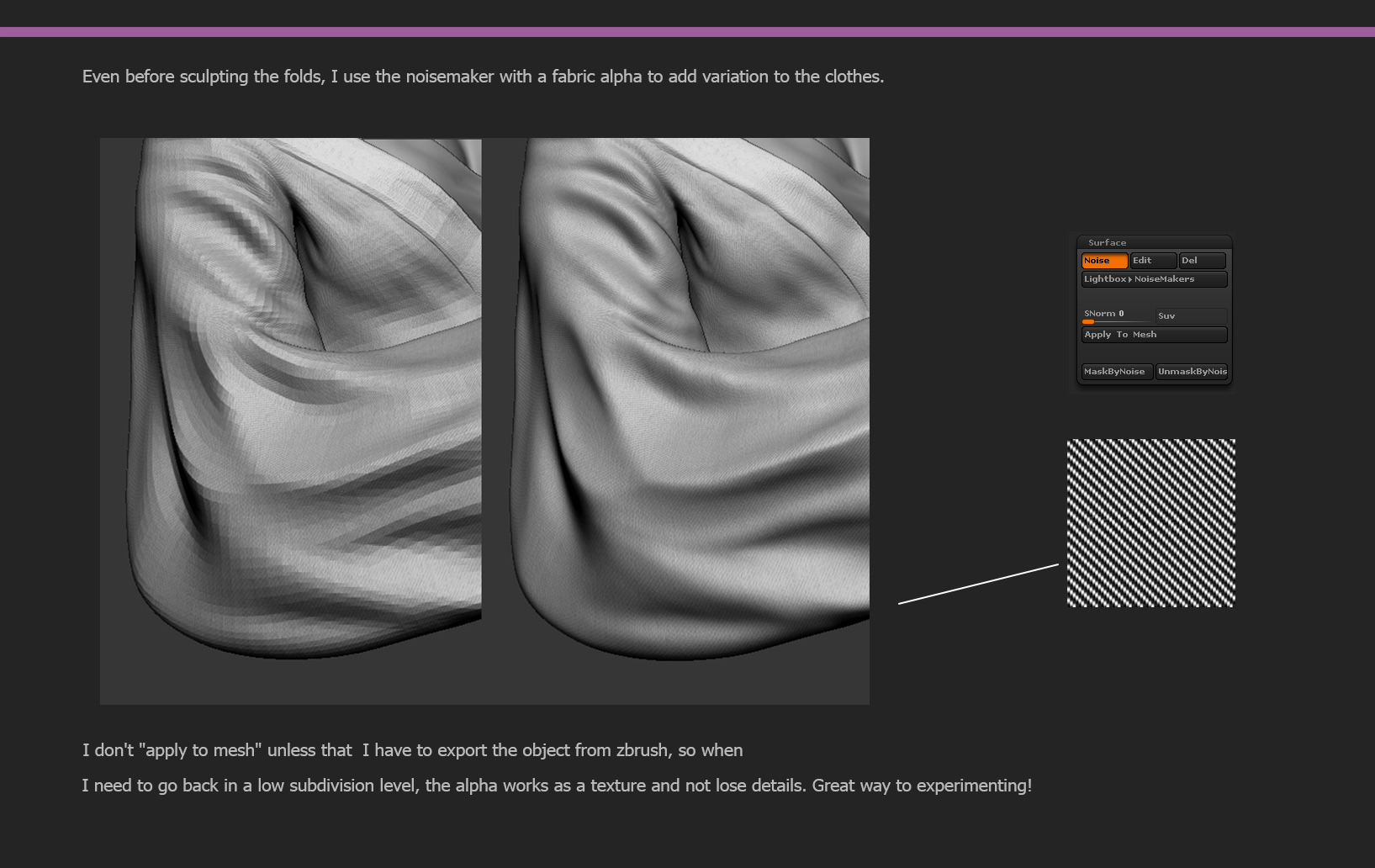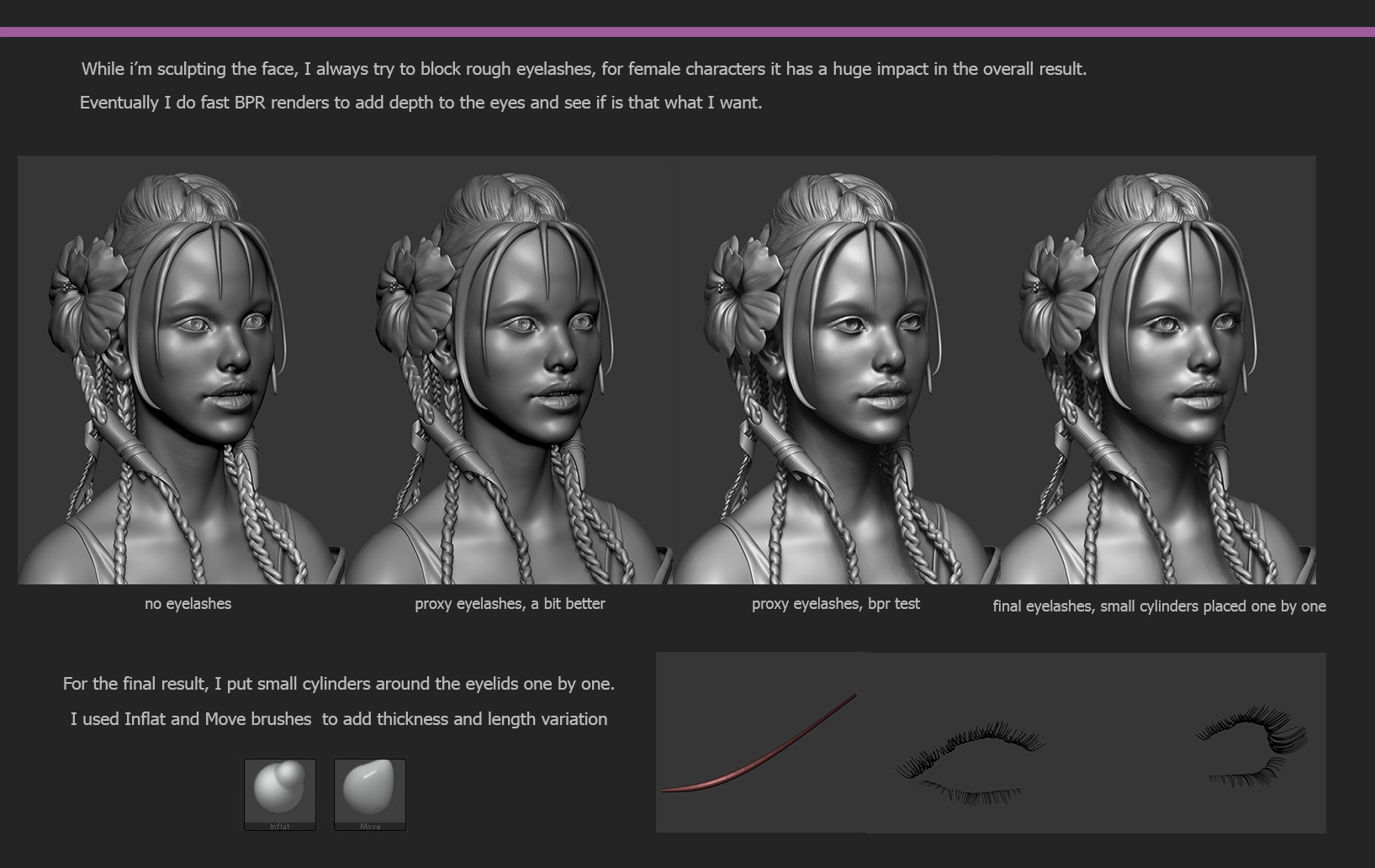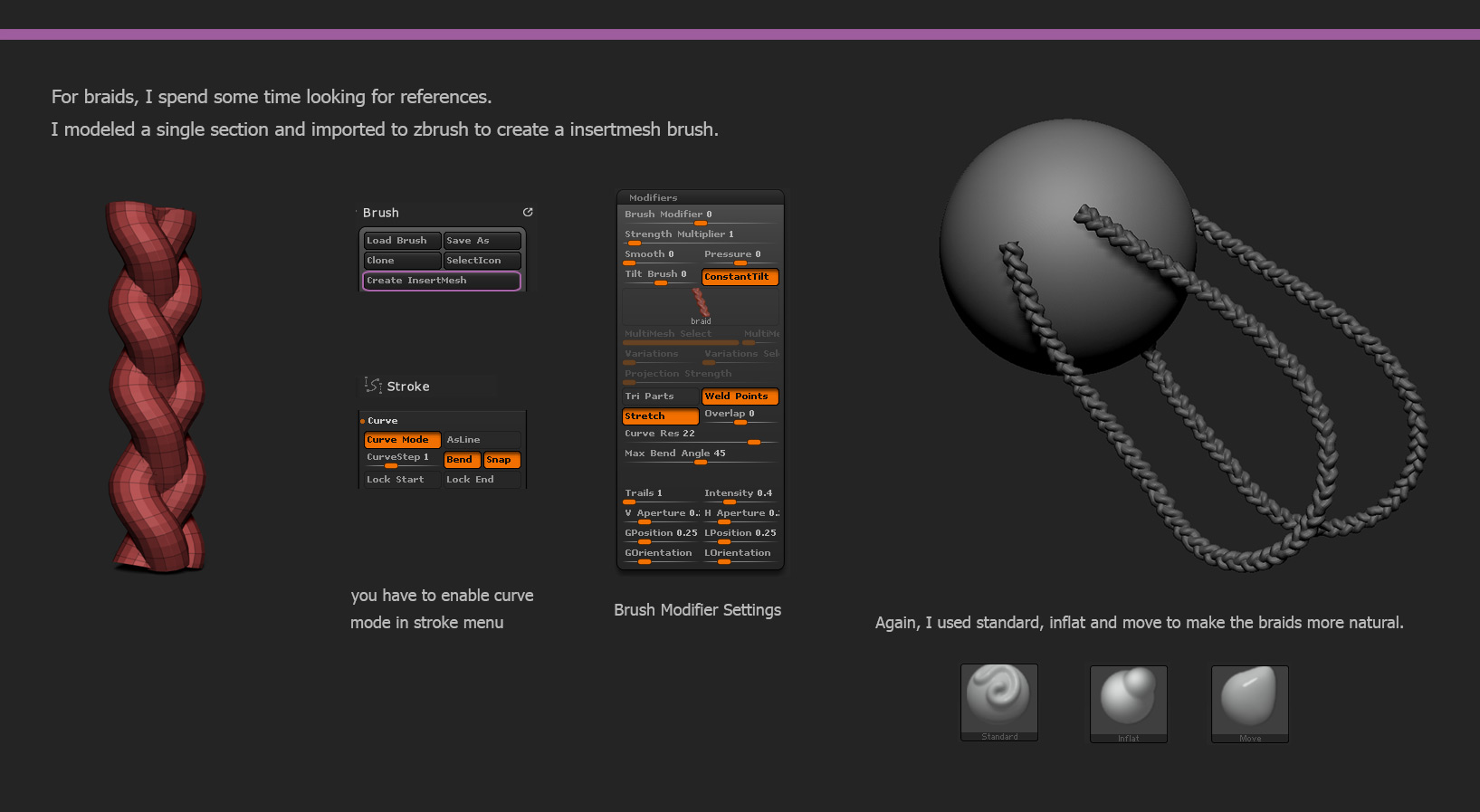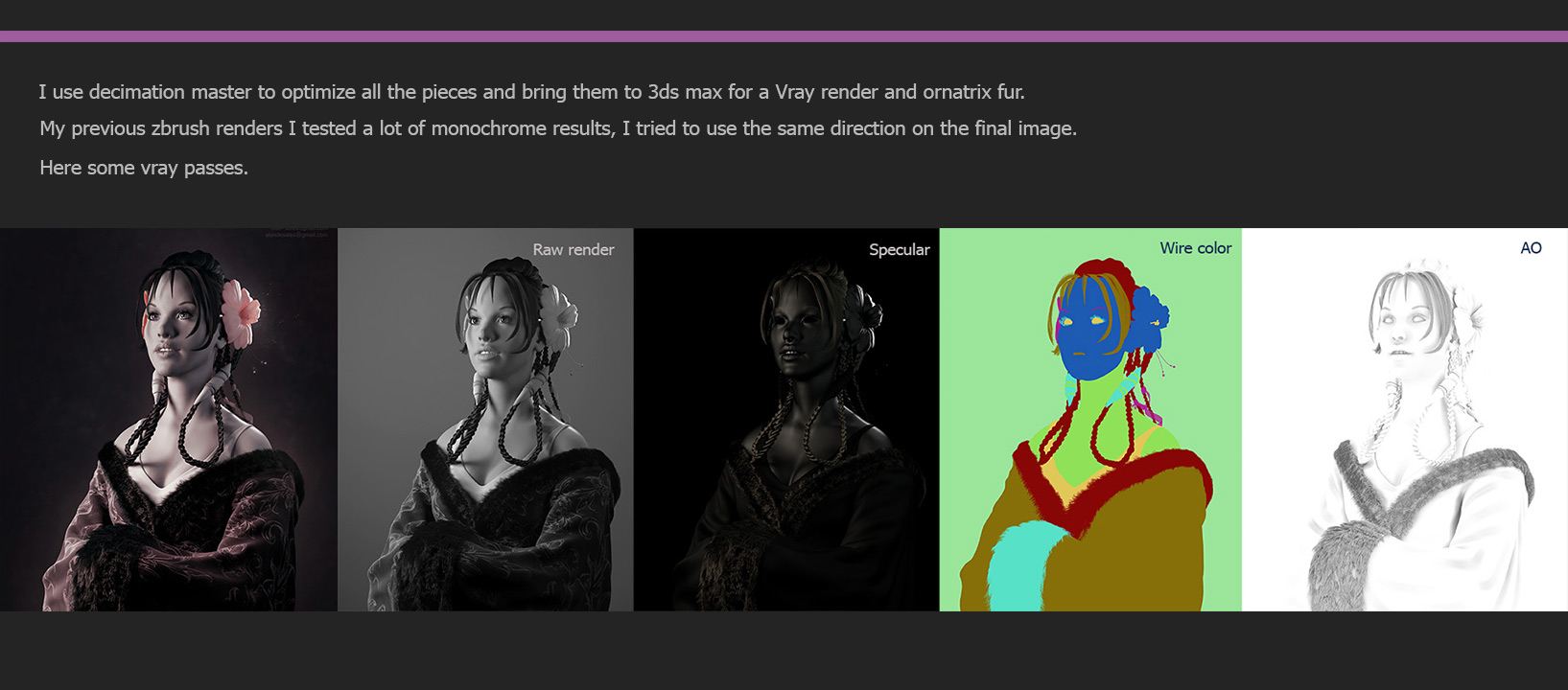 Awesome work.

Really beautiful sculpts! I would love to see those figures rendered in Keyshot, though. It tends to have a much greater "presence" than Vray. What talent you have!

Such a beauty!
fell in love
Hey Alan congrats on the top row !!!
well deserved
very inspiring work…supercool…
I hope someday to get to your level … congratulation
kaisasose - thank you! Very appreciated.
EricShawn - Thanks a lot, Eric! I really have to try Keyshot someday! Probably is not a vray issue, but my skills ;).
Jake Rupert - Thanks Jake! She is single, but Lord Vader will be a problem in the future.

gahpe - Hey man! Good to see you here, thank you!
Anshu198823- Thank you! I'm glad to inspire someone. Thanks for the words!.
Hey guys!
I want to share these tips here that maybe can be useful, also show more of my steps. Thanks for the words everyone.
Happy new Year! All the best!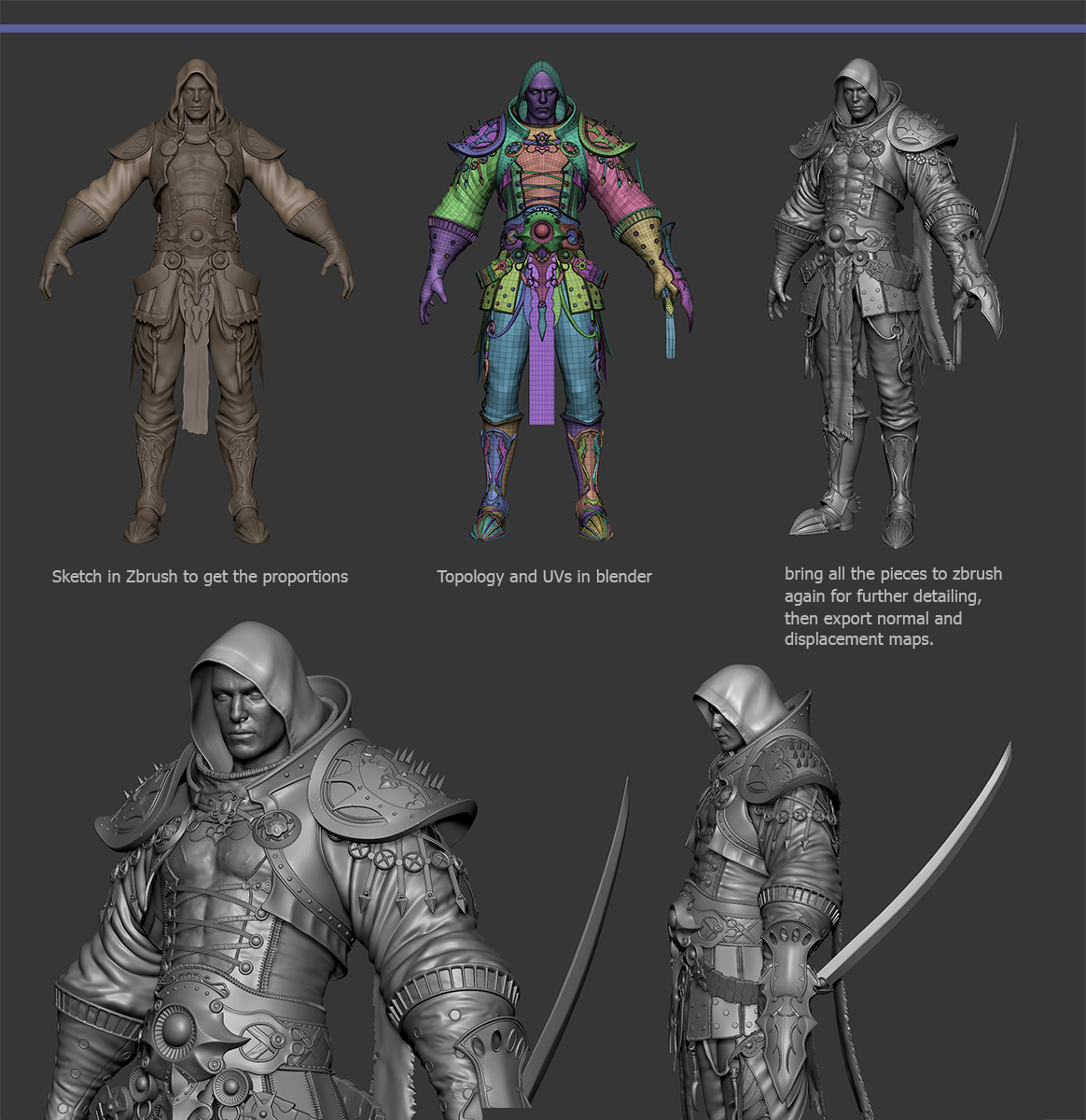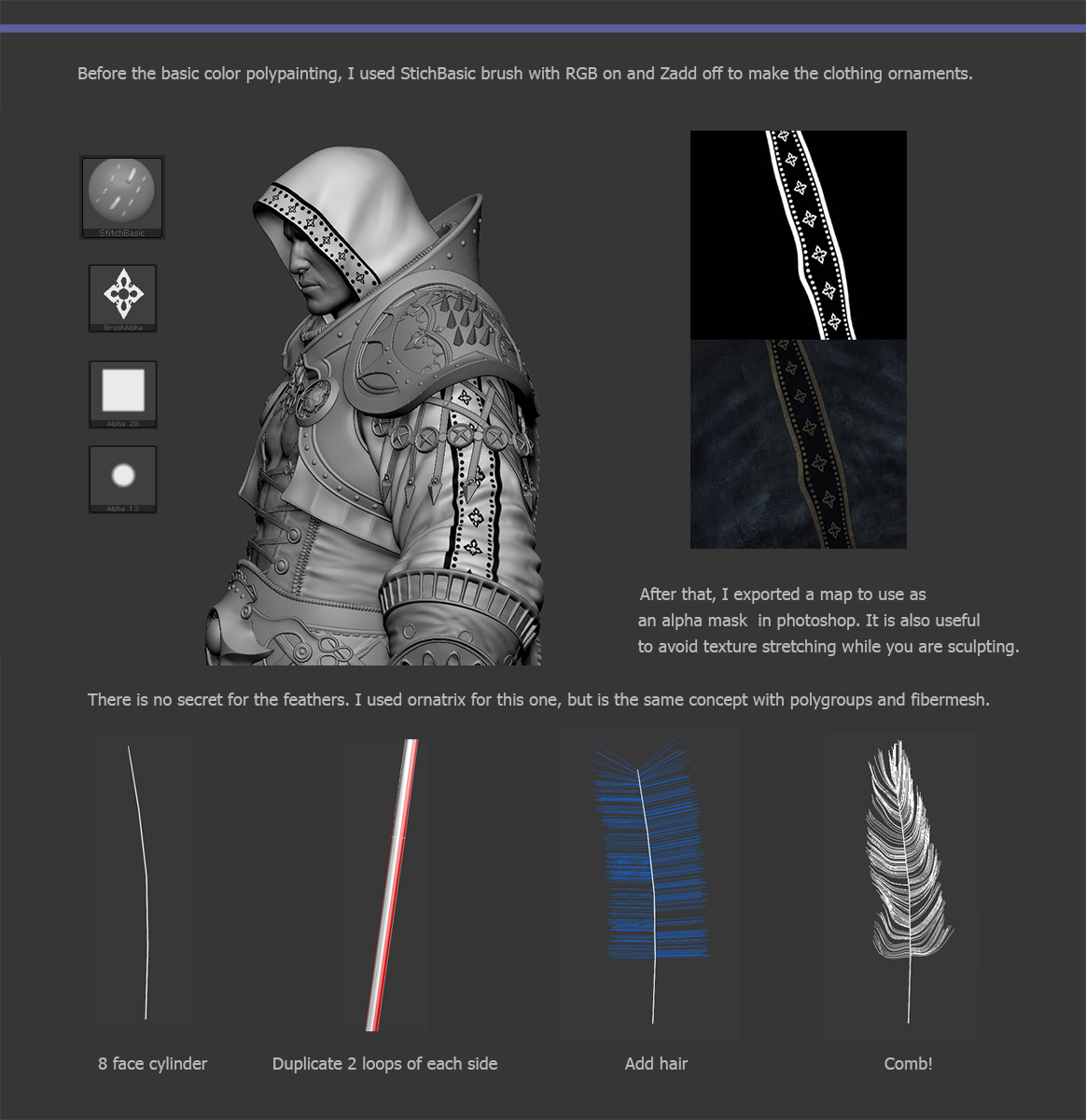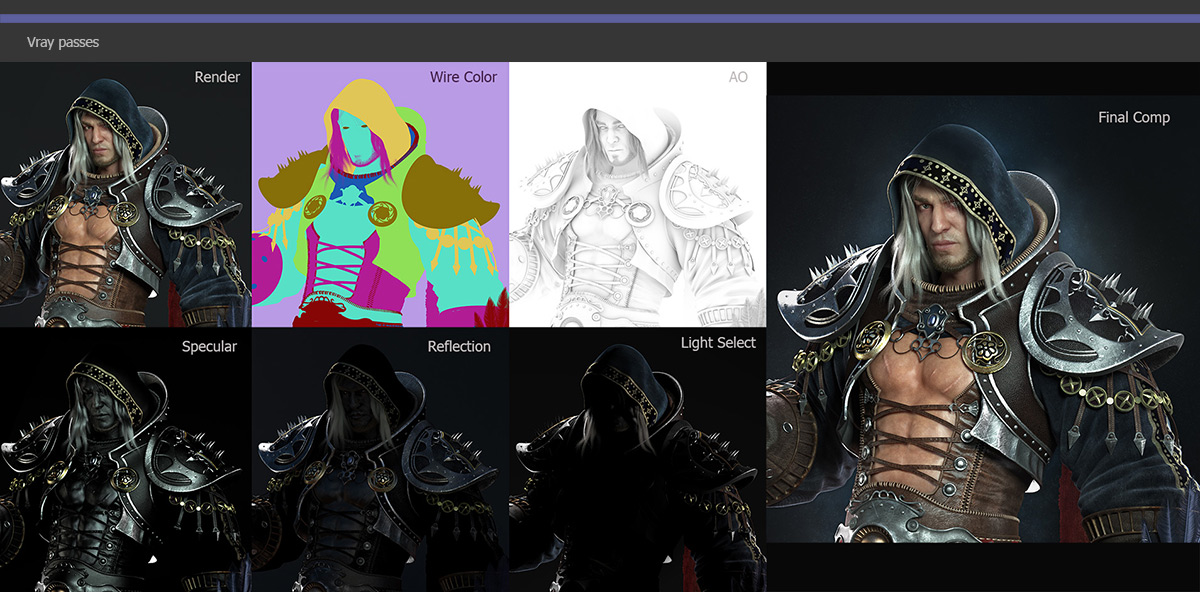 Attachments