Some very good Tutorials for beginners and even experts
Attachments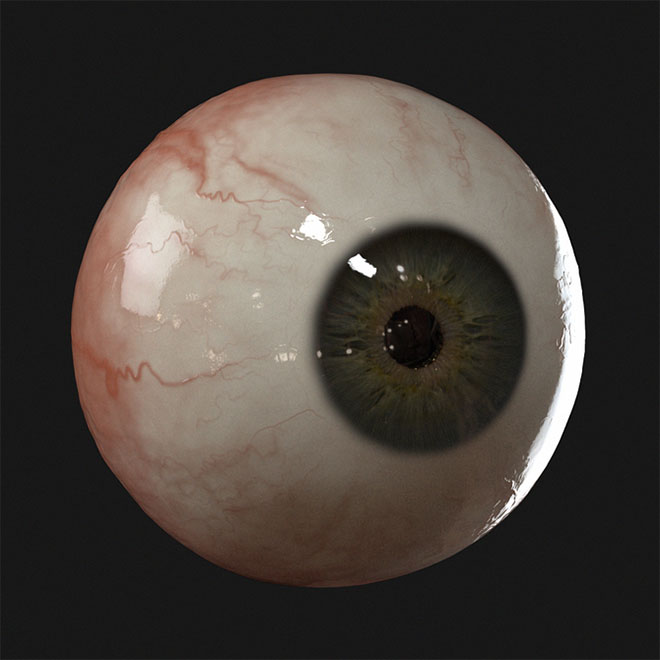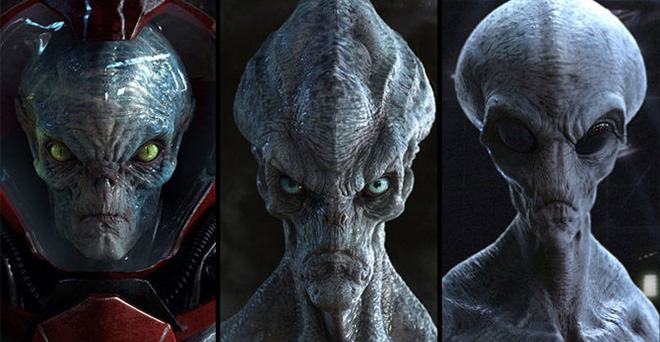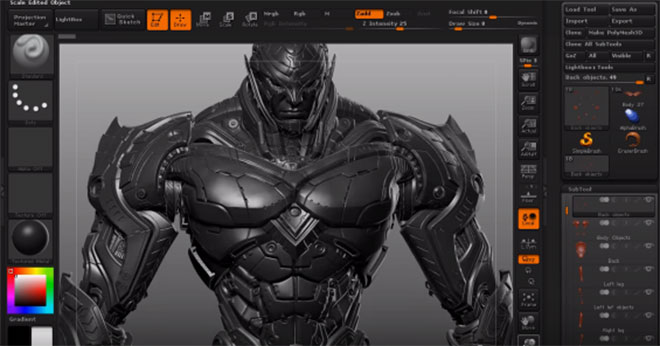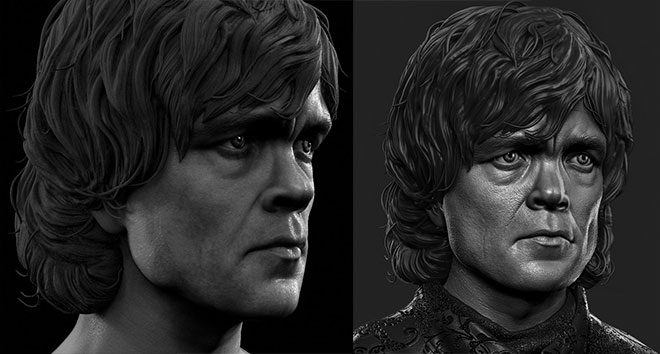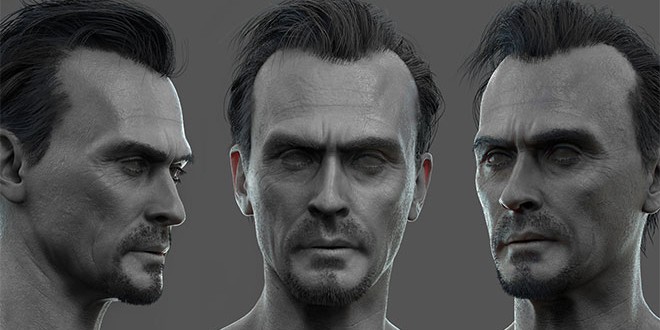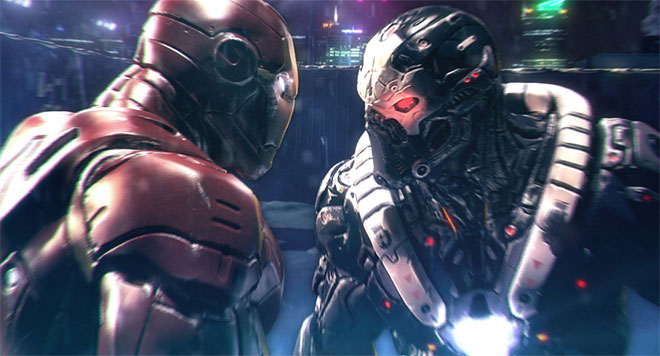 Hi hi so exciting

Thank you very much, I love it
Chung Kan's tutorial is for 3ds Max…Just a friendly heads up

Painting a Realistic Skin Texture Using Mari 2.6 by Henrique Campanha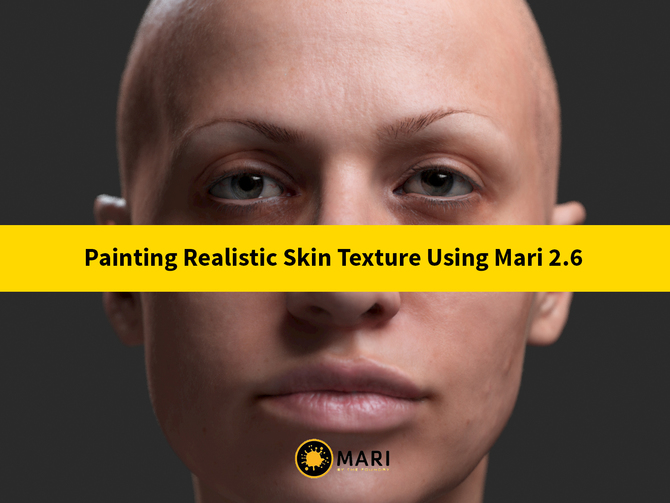 Showing step by step how to create the following maps for the face and eyes:
Diffuse
Shallow
Mid
Deep
Primary and Secondary Specular
Bump
Displacement using Surface Mimic
Some weight maps
The course have a short introduction to Mari 2.6, so that everyone can monitor the entire process easily.
Audio available in ENGLISH and PORTUGUESE (of Brazil).

Sketching in Zbrush for Designers Full Course by Jose Cua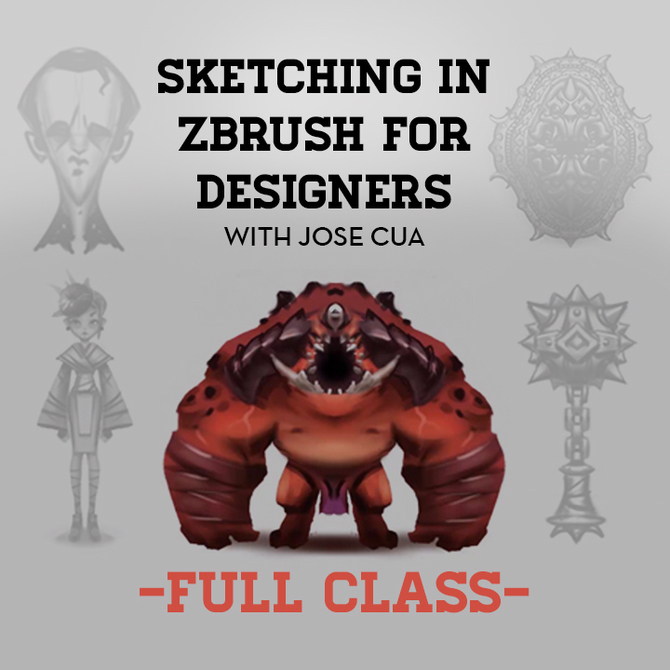 Halloween Offer Code: trick or treat
Note: Only for first 100 buyers
We all know Zbrush is a fantastic program for 3d sculpting and visualization. But not many know that it has some features which makes it an amazing 2d tool that artists' can utilize in the design process as well.
So who is this tutorial for? Whether your a 3d artist, a concept artist, an illustrator, a graphic designer or even someone in the field of fashion. Jose Cua teach techniques in short but jam packed chapters that will provide you with a new tool in your arsenal and skills that you can use to compliment your design process immediately. Jose Cua share numerous examples and a variety of applications for each technique, from character design, mech design, prop design, illustration, graphic design and even jewelry design!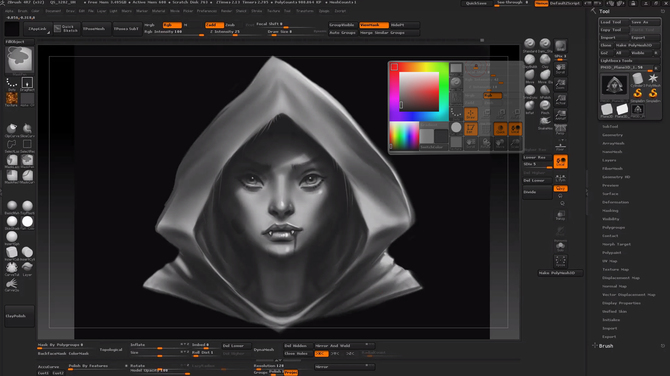 If your a total beginner Jose Cua walk you through the basics of the Zbrush interface in a structured and easy to follow progression. If you an advanced user, starting from chapter two onwards, there will be techniques and application of tools that you might have never seen used in this manner before, a magical side of Zbrush that will hopefully inspire to create

Here's a summary of what I cover:
The tools and functions for sketching inside of zbrush
Basics techniques and interface overview for someone that is totally new to the program.
The different symmetry controls and their applications for design
The different masking tools and some interesting tips and tricks to integrate them in the design process
Different brushes for sketching, and their applications
Thumbnailing through line in zbrush
Thumbnailing through sillhouette in zbrush
Thumbnailnig in color in zbrush
Character portraits in zbrush in zbrush
Rendering techniques in Zbrush
Designing in Radial Symmetry in zbrush
Each chapter new teaches skills that build off the previous. There is also a set of notes in form of a PDF that has the shortcuts and overview of the lessons covered.
Thank you in advance for your support. Happy Zbrushing!

I'm new to Zbrush and I love it as it is one of the fantastic programs for 3d sculpting and visualization. Thank you for providing the tutorials. I will go through them and learn.

Pack - Ultimate Cop - Weapon R6 (High Poly + Low Poly + Normal Map Textures) By Oscar Perez Ayala
In this tutorial you will learn modelling techniques using high-low poly and the baking process techniques that are used in a professional video game production.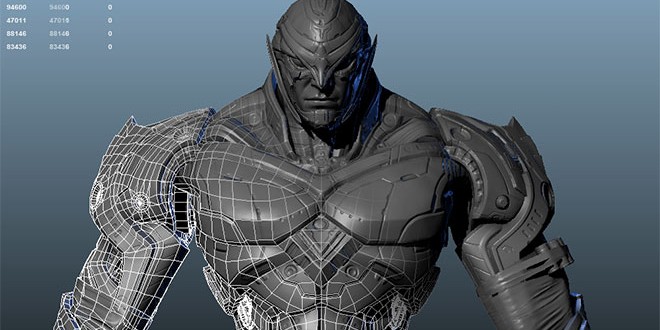 VIP experience - Painting a Realistic Skin Texture Using Mari By Henrique Campanha
By purchasing the VIP Experience, you'll get an individual menthorship with the instructor, covering the following added products: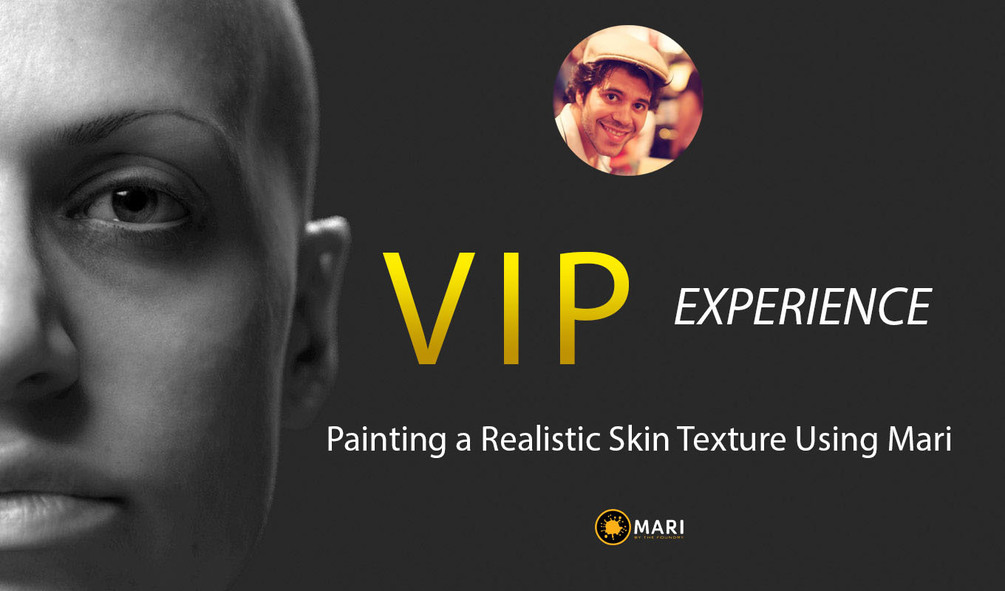 Dragons Workshop – COMPLETE Bundle By Jesse Sandifer
JESSE SANDIFER is a Senior Character Artist from Los Angeles, United States of America. Today we are posting Dragons Workshop – COMPLETE Bundle By Jesse Sandifer. In this Gumroad Tutorial Jesse will talk all about how to approach mythical creature anatomy, explore designs, and create fine sculpt details! He will also go over keeping yourself organized and working clean as much as possible.
Gumroad Link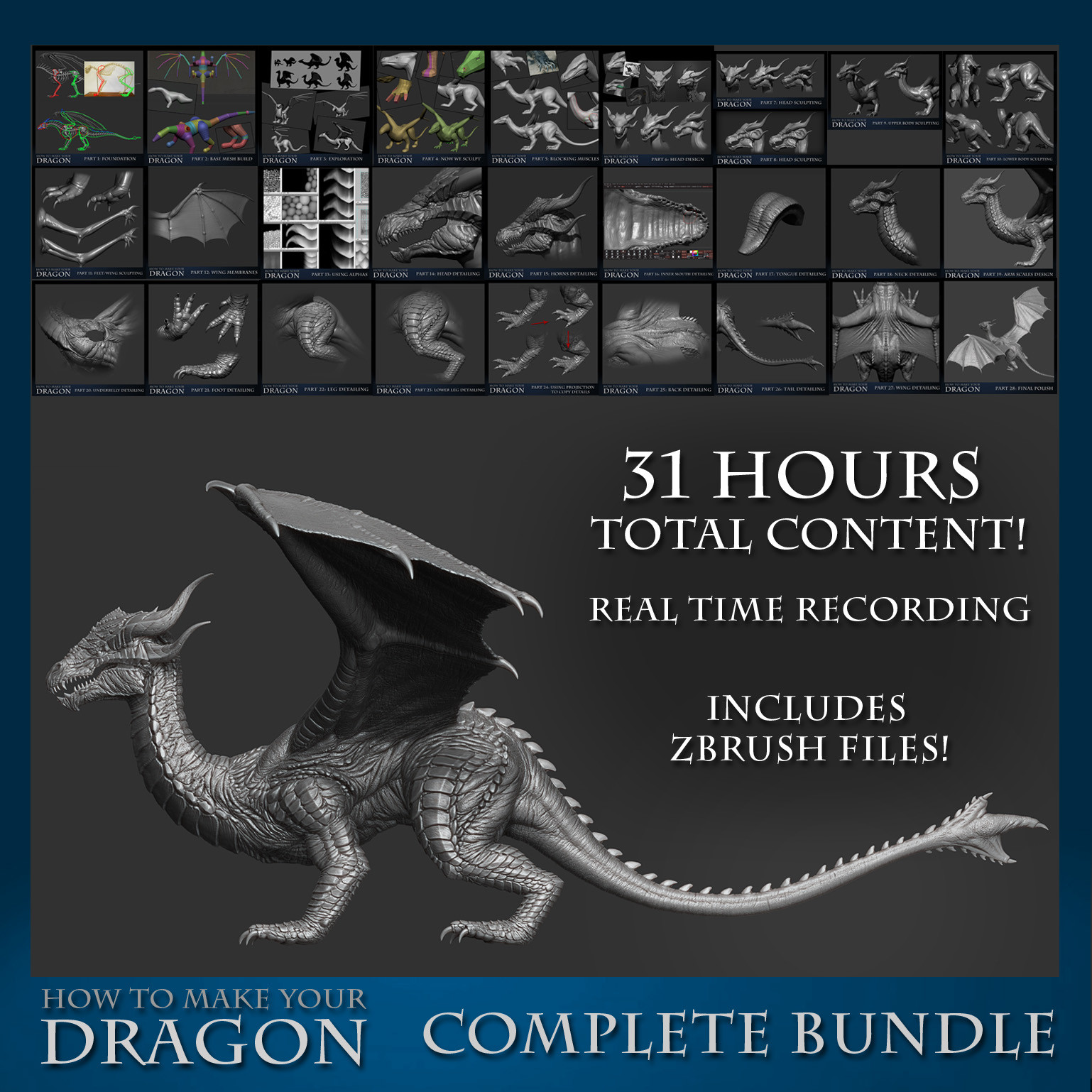 Battle Beast Workshop By Jesse Sandifer
JESSE SANDIFER is a Senior Character Artist from Los Angeles, United States of America. Today we are posting Battle Beast Workshop By Jesse Sandifer. In this Gumroad Tutorials he will talk about how he come up with ideas for a Battle Beast, from design all the way through the production process of sculpting, painting, posing, lighting, and rendering. With these real-time videos, He will show you his whole process and give you tips for better efficiency, as well as what kinds of pitfalls to watch out for. In the end, it's all about your portfolio and this workshop will give you the guidance you need to start off strong!
30 hours of tutorials, 1600×1000 (mp4 format) and Software used are ZBrush, Photoshop, 3ds Max, Vray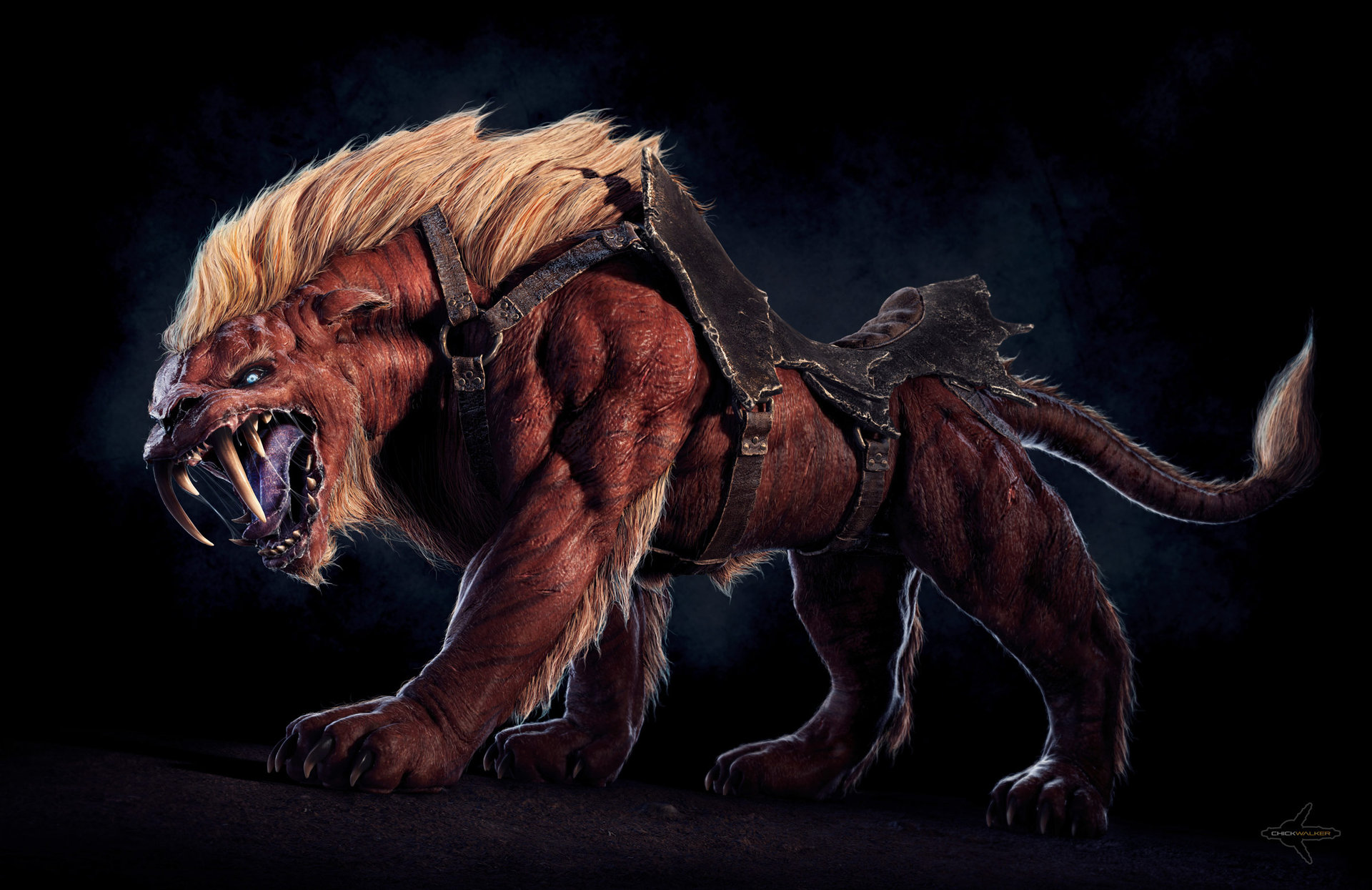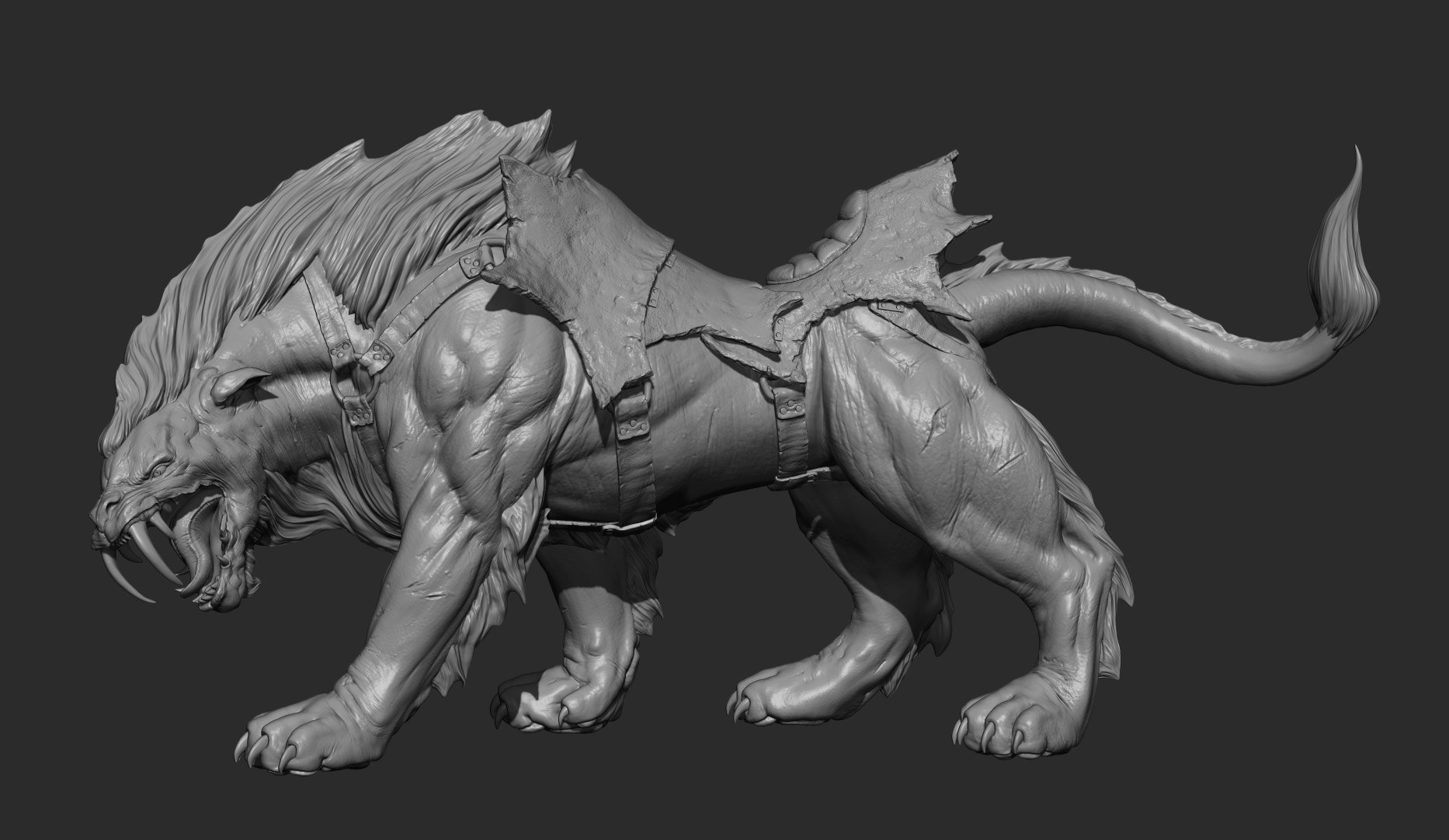 Intro to Zbrush Video Tutorials and Files by Michael Pavlovich
Gumroad Link of Michael Pavlovich
Use ZBrush as a concept, illustration, or production tool, starting here! Over 6 hours of video spread over 46 videos, all designed to get you productive in ZBrush in as short a time as possible, from navigation basics all they way to doing your own concept sculpts and keyshot renders. Lets get ZBrushing!
With almost 8 hours of instruction and 70 videos, Intro to ZBrush Part 2 is designed to crank your ZBrush abilities up a notch! We start immediately with getting custom hotkeys, interface, and menus to keep your creativity flowing on the page, instead of hunting and pecking off to the side. From there we'll give your designs a boost, with base mesh, accessory mesh, and advanced brush creation techniques. To wrap it up, there will be bonus videos on how the cover art to ZBrush Part 2 was created.
Once you've got Part 1 and Part 2 under your belt, head over to Part 3 for the final chapter in ZBrush fundamentals!
The final chapter in ZBrush fundamentals is here, weighing in at over seven and a half hours of instruction and 67 videos! There's a huge range of topics covered in this part, from alpha brush creation, panel loops, ZModeler, polypainting, materials, textures, lighting, cameras, compositing, UVs, surface noise, layers, micro, nano, array, fiber mesh, and more, if you can believe it! And just like the first two parts, we'll wrap it up with some bonus videos covering the creation of the cover art for this section, utilizing everything we've learned up to this point.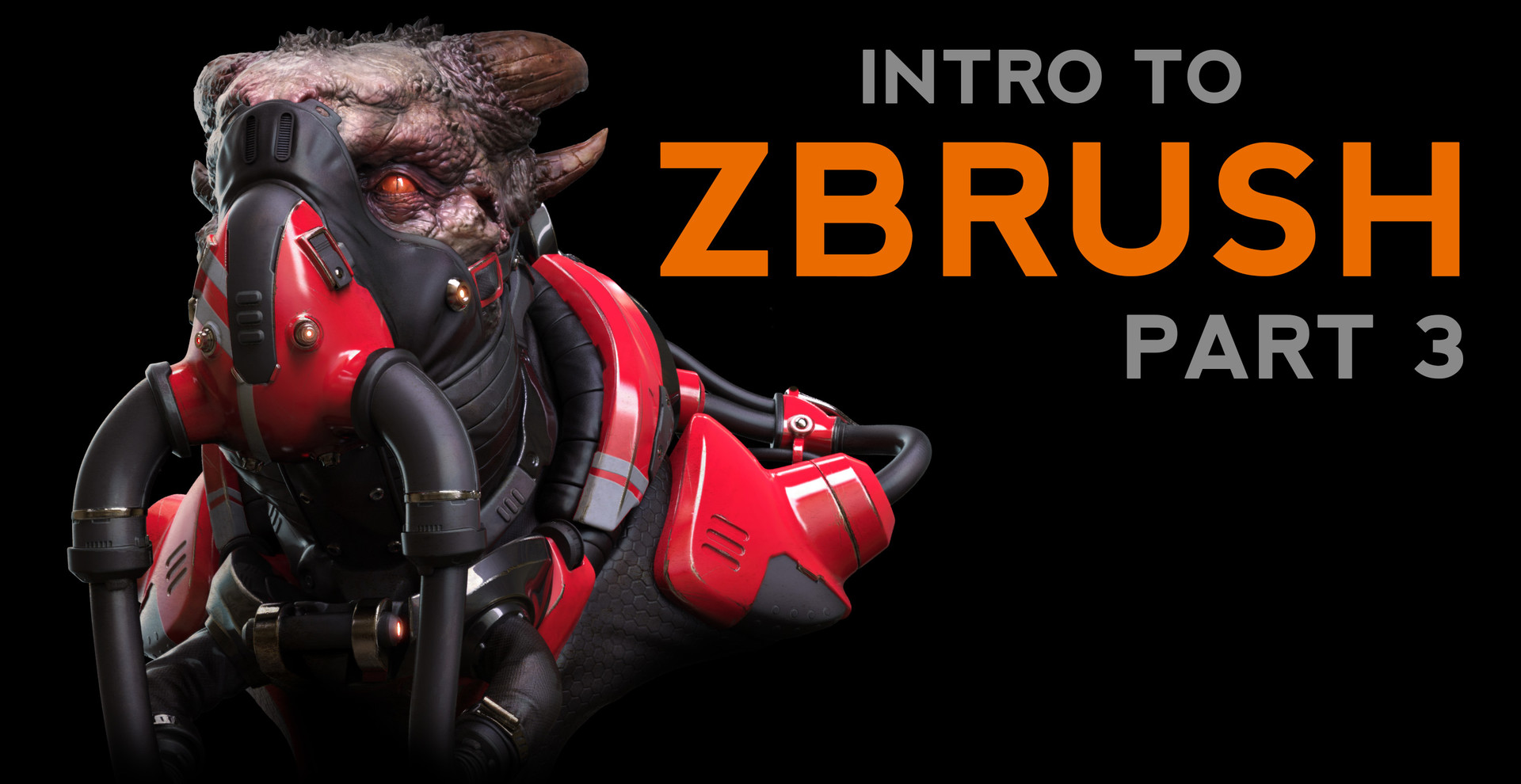 The reptile bust and armored reptile bust .ZTL files, a few brushes, and my ZStartup folder.
Hi hi so exciting


:DThank you very much, I love it
nice to hear that you liked the tutorials. will post more awesome ones soon
Creature Production Video Tutorial Series by Michael Pavlovich
Part 1 is 69 videos, 8 hours, and covers the entire creation, from concept blockout to high frequency details, of the high res and polypaint of the reptile creature in ZBrush.
Part 2 is 87 videos, 8 hours, and covers the entire game res process, from retopology all the way to real time rendering solutions. ZBrush retopology, Maya 2016 modeling toolkit retopology, redirecting edgeflow for animation, Headus UV layout, Maya UV tools, ZBrush UV Master, baking maps in Substance Painter, XNormal, ZBrush, Maya, and Substance Designer, texturing in Substance Painter 2.0, rendering in IRAY, Marmoset, and Octane.
If you get both parts, you'll also get a bonus 2 hours that covers the creation of the column prop and posing of the reptile creature, the 3D printing process of the prop, and the making of the marketing image using ZBrush render layers and Photoshop.
Thank you for providing the tutorials. I will go through them and learn.
Wow great list. Thanks for sharing.