grate wirk dude kepp it up
Looks sick, love the way you have the underlying stuff showing through, cant wait to see some updates!!
very nice zombie! Great work can't wait to see more
Nice Zombie. Yeah, the underlying skull is working really well. If anything, I think you can push the overlying skin. Make it look more torn and loose, with bits hanging off perhaps. Again great stuff. Is this a Zbrush render?
love em

love it, just reminds me Freddy Krueger a bit

Good stuff, my only comment is that the eyes look too "conscious" to make you think its a zombie, despite the falling apart flesh (Since your typical zombie has that blank gaze). Before i read the title i just thought it was a very disfigured angry guy. Might want to try removing the eyeball detail, maybe just a sphere with a slight bump on the iris area to indicate which way it's looking? Might be worth a try.

Definitely digging it. The teeth are a little lack luster at the moment though.
Lol u could have gone with zombie or Burnt scarry person

hey friends,thak you for comments
MSMBrush
Psionic
GI-JOe
j lizzle , ok ill try it alexleia ,im inspirating by your models DerLandvogt Leshiy3d Art-Machine , youre true… i`ll change the eyes
KrakenCMT
Bryan Silva , i will texture it at the end
(v)olotov
stalsby
i try to do your suggestion on next update…
Love your zombie…makes me jealous

I think that the Freddy Kruger resemblance will fade more once he is painted and textured.
The best zombie eyes and snarl reference I can think of off the top of my head is the 91 remake of Night of the Living Dead. If you saw that movie, remember near the end when Patricia Tallman had left the house and came upon an old woman holding a baby doll…those snowy eyes and snarl were and are unforgettable to me. That is the type of eyes I would go with…but in many zombie films they do snarl. Now in the Italian splatter zombie flicks they lumber around totally expressionless. Even when they chomp down.
Anyhoo…looking forward to more on this guy of yours. ultra kewl work imho.
thnx for sharing.
hey skull can u go over ur rendering process? im loving it!
hey all…
i used scot spencer technique…here you will find it
so here is updating of the Base model…
im not sure about the opening mouth…
and at the end i will add torns…
any comments are wellcome
wip02
[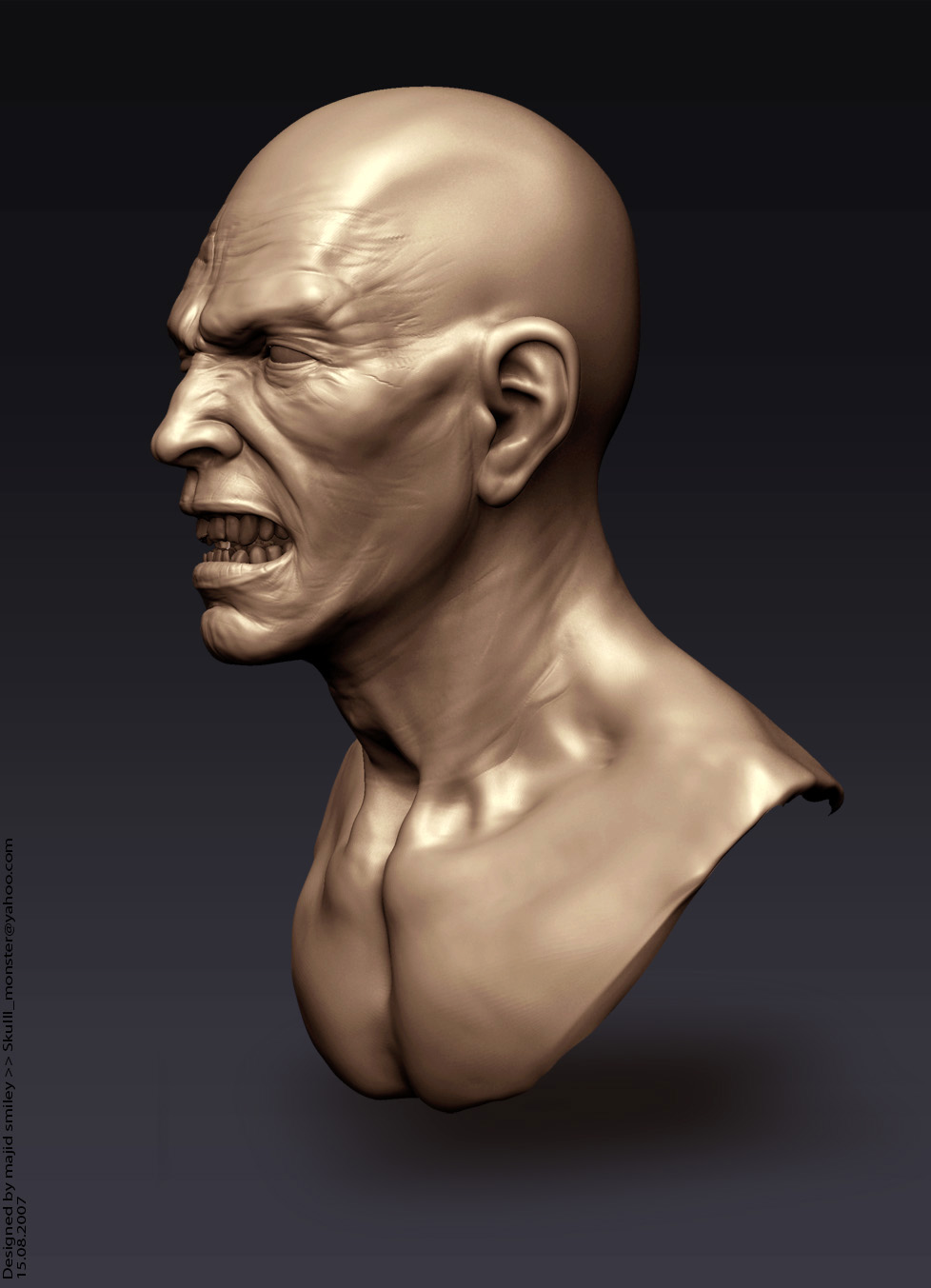 [](javascript:zb_insimg('65769','zombie_Wip02.jpg',1,0))](javascript:zb_insimg('65770','zombie_Wip02baseb.jpg',1,0))
Attachments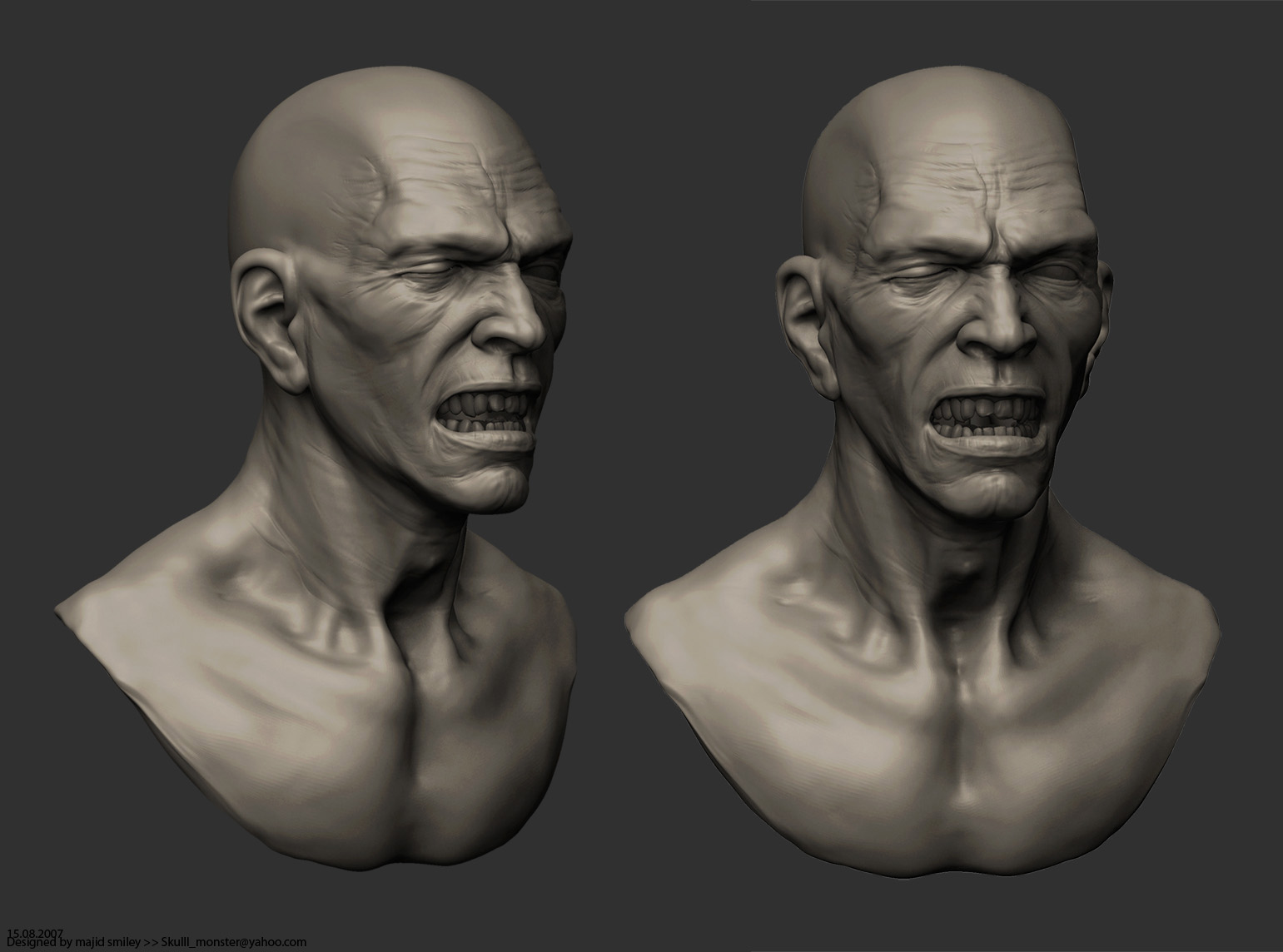 5 stars from me!!!

Great Model!!
Alex Oliver
Loving the model. Great job!