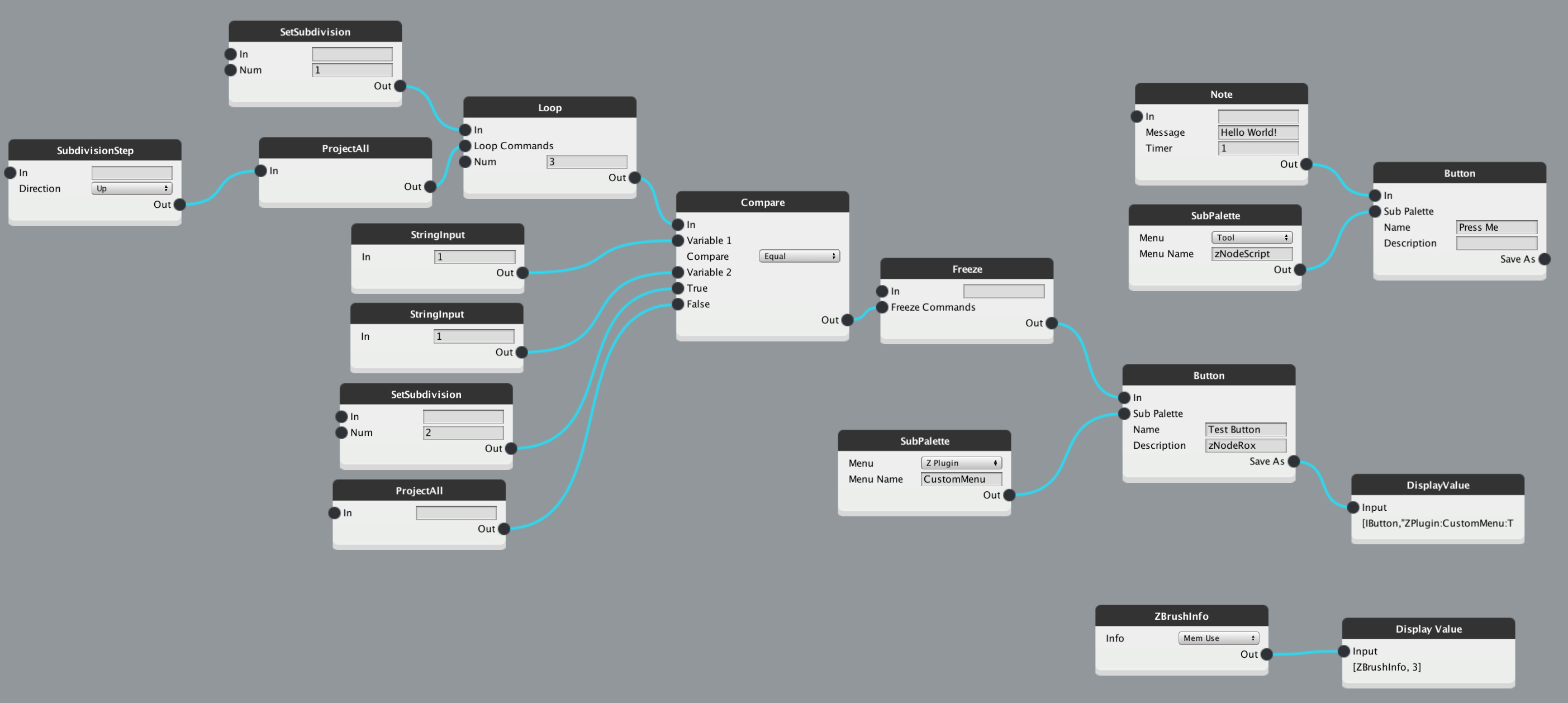 ZNode - Node Based ZScript Editor
Originally posted this in the help section but I think I am gaining traction enough to show a preview.
This is made in Unity. Don't hate me, I'm an artists lol.
My plan is to first: make sure I can output a text document with the final string. And then make a node for every command in zbrush. I feel like it would be easier just to click and drag stuff than to type all day, so a node editor for zscripts could be cool. Currently this only exists inside a Unity custom editor. But if you know some C# script snippet to grab my final input and convert it to a text document, that would be awesome!
Attachments