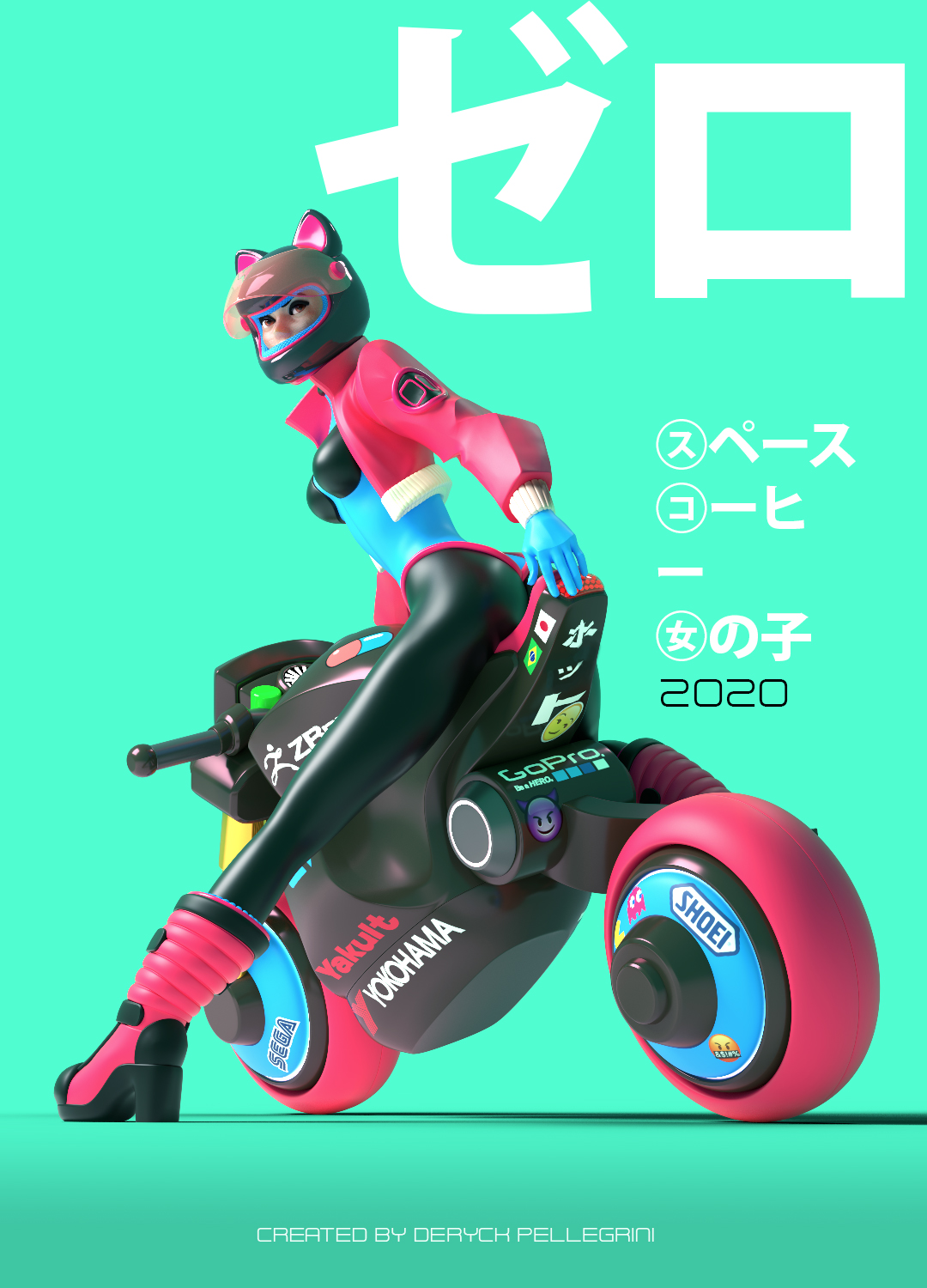 I've been developing this project for some time.
I would like to share with you the outcome of my first model kit ZERO.
And also share something new that I'm working on to make it a kit too.
Zero has changed a little since its first versions, I have been doing print tests and I ended up changing her pose a little so that she would be more attractive in a 360 view
You can check the first version of it here:
After these adjustments I bring what will be the final version of this kit.
I made a video documenting the kit production process in case you want to see it.

This kit is available on my Gumroad if someone wants to print at home.

And as I said on my first post in that series, I was working on the biker version of it.
So here it is!
The entire design process was done in ZBrush for Zero the motorcycle and the helmet.
Soon I will start printing the biker version.
For now I would like to share a little bit of the process and some renders.