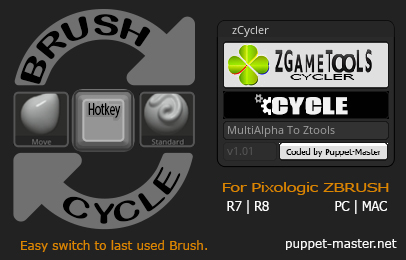 Hello Zbrushers, today i wanted to share with you
about a simple plugin I made to simply your life when you intensively need to switch between two brushes.
Home: https://puppet-master.net/zcycler/
Documentation: https://puppet-master.net/docs/zcycler/
Download : https://gum.co/zcycler
Brushes Cycler plugin for Zbrush R7 | R8 compatible with PC and Mac.
Easy and transparent. Assign a hotkey to the main function of the plug ( so brush cycle).
It will remember the last used brush and will switch to this brush when you hit the hotkey again.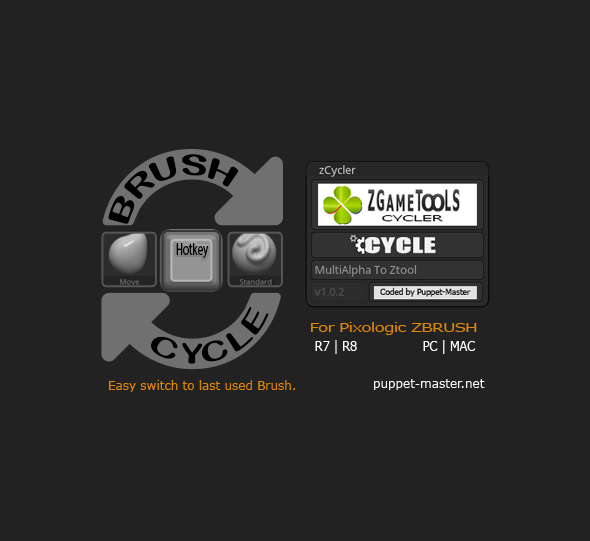 Release Notes
1.0.3 :
[Fix] Cycle Icon transparency
[Fix] A message prevent the user, and abort the process, when using the multi alpha to ztool utility on Insert meshes brushes.
1.0.2 [Fix] missing routine when using MultiAlpha Brush to Ztool.
1.0.1 [Add] Multi Alpha brush to Ztool
Personal note:
I never used any brush cycler since i use Zbrush and finally i can't to work without it now

Feedback:
Please give me a feedback from your experience with the plugin.
You might have suggestion or some idea for any new features which must to be related to brush system only.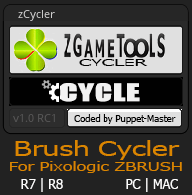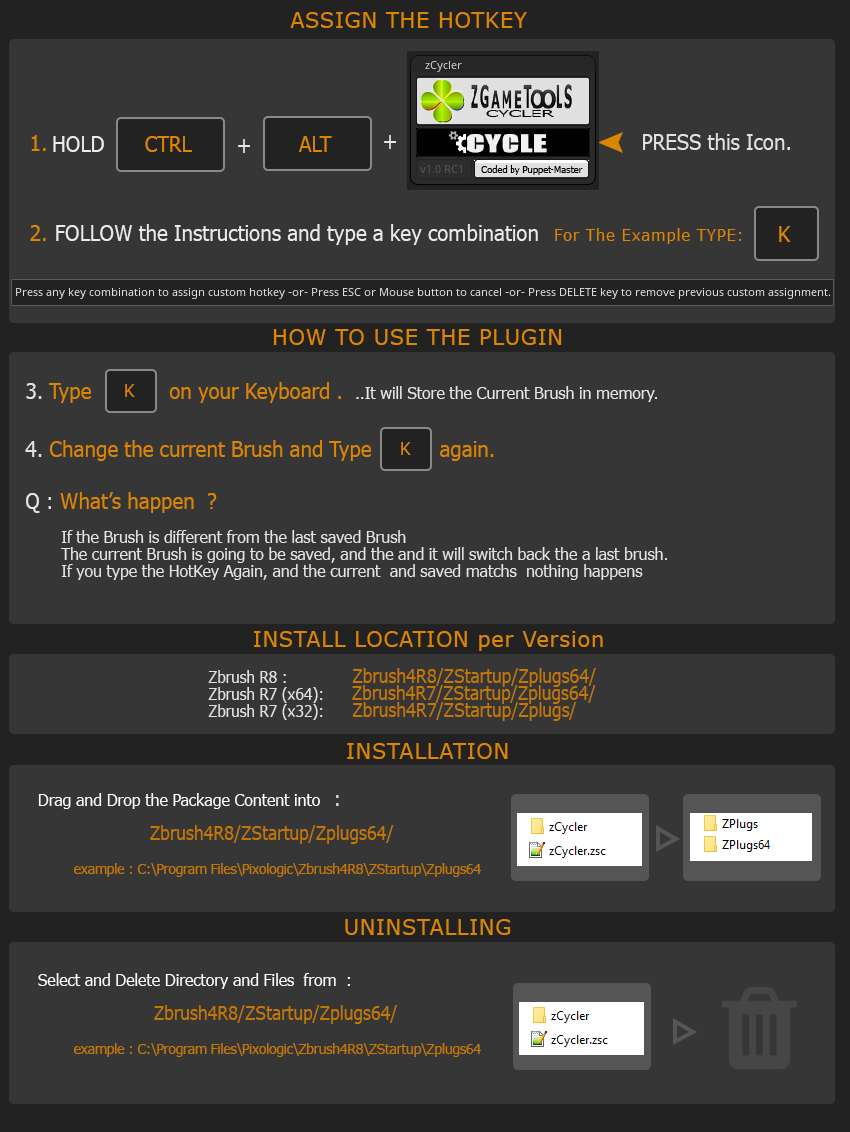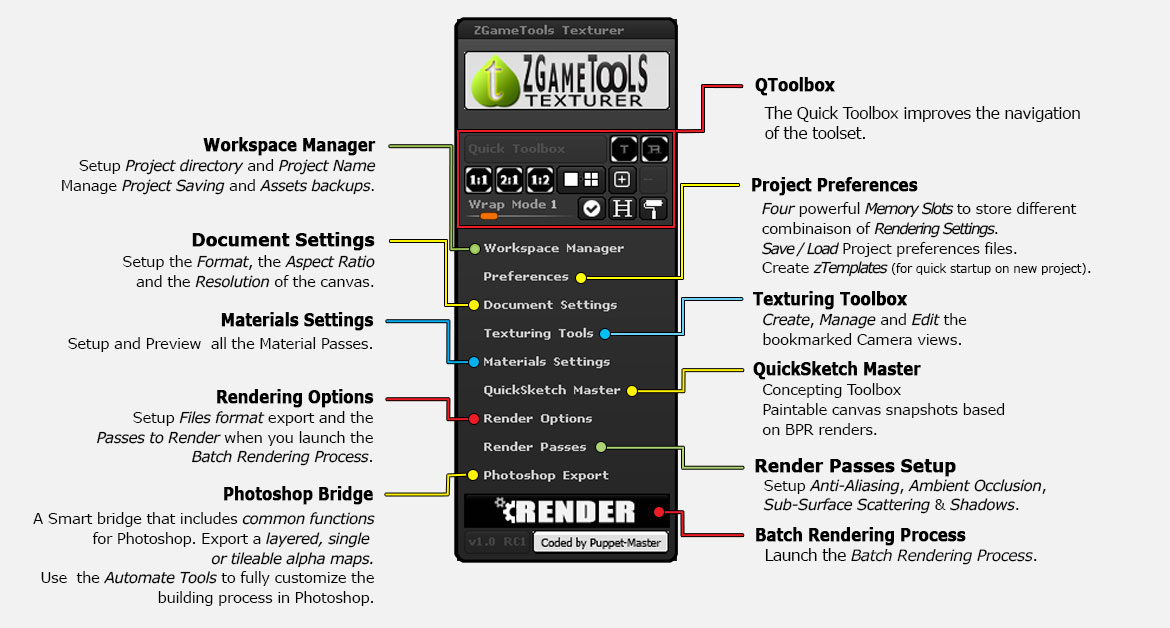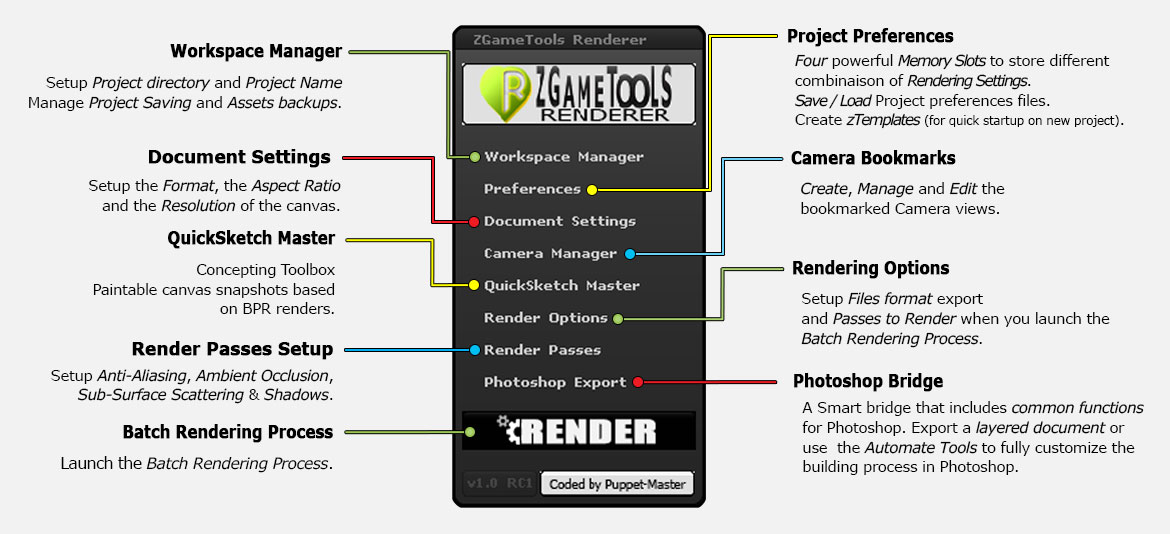 Attachments