i don't have a microphone, but that adobe connect was pretty cool i have to say.
I can talk if you guys can stand my rusty latin accent

The chatrooms pretty cool and it has the same "niceness" as this awesome community

awesome! i've been looking for some sort of zb chat community for some time now.
count me in


Though i'm in australia so i'll probably be up when you're all asleep lol


meebo is cool, i've used it a bit before (whats this about video chat??)
but has anyone considered starting an IRC channel on freenode? i'm on irc all the time as it is anyway…but i'll give meebo a shot
hey there, its not an irc room, its a meebo room come check it out
I have also setup a screen sharing confrence for the people in the chat
so we can watch each other work in zbrush teach new techniques and comment in real time its a great device for learning , teaching, and sharing
lol wow
I did't even see that this was the second page so the meedo like wasn't there.
lol
yes lemo that would be wonderful with the new confrence! join us in the chat and we can get this going! and thanks!
The results of my little screencast doodling session in the chat last night.
[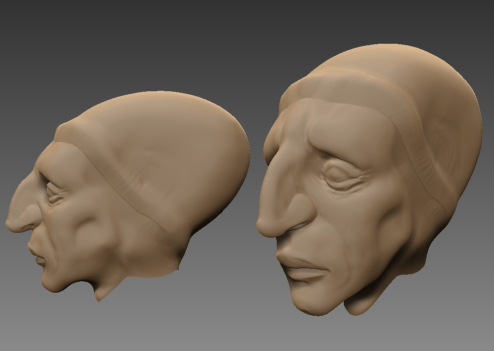 ](javascript:zb_insimg('58030','Untitled-2.jpg',1,0))
It's really nice to watch each other sculpt. The chat and conference/screencast sessions are great.
Oh, that's a zphere doodle by the way.
no need for creating a chan on irc, it already exists.
server/network: quakenet
room: #zbrush
how to use/what is it/help:
Last night's chat was way cool!
We had Lemo, Sebcesoir, EZ and the ussual suspects.
Lots of fun

Sebs was kind enough to let us see him work in real time!
Now that was a Zclass
Get in… you're missing the good stuff
Really cool people

Last night (sunday 27) was amazing. I learned alot about zbrush, what to do, and what not to do. People is nice and we had tons of fun.
I can only encourage you to join in

Yeah that was really fun to discuss and do realtime practice!
Hope to be able to do other shared video practice soon!
JOIN THE CHATT!!
hey seb! sorry I missed your presentation last nite i had been up for about 3 days and passed out at the wrong time it seems
so hope to see you back soon!
Damn too bad!
Next time lets plan something clera, so people who wants to join the chatt can come.
I could do something about gothic frames?
Hello!
Here's a gothic frame I did tonight in realtime during the show: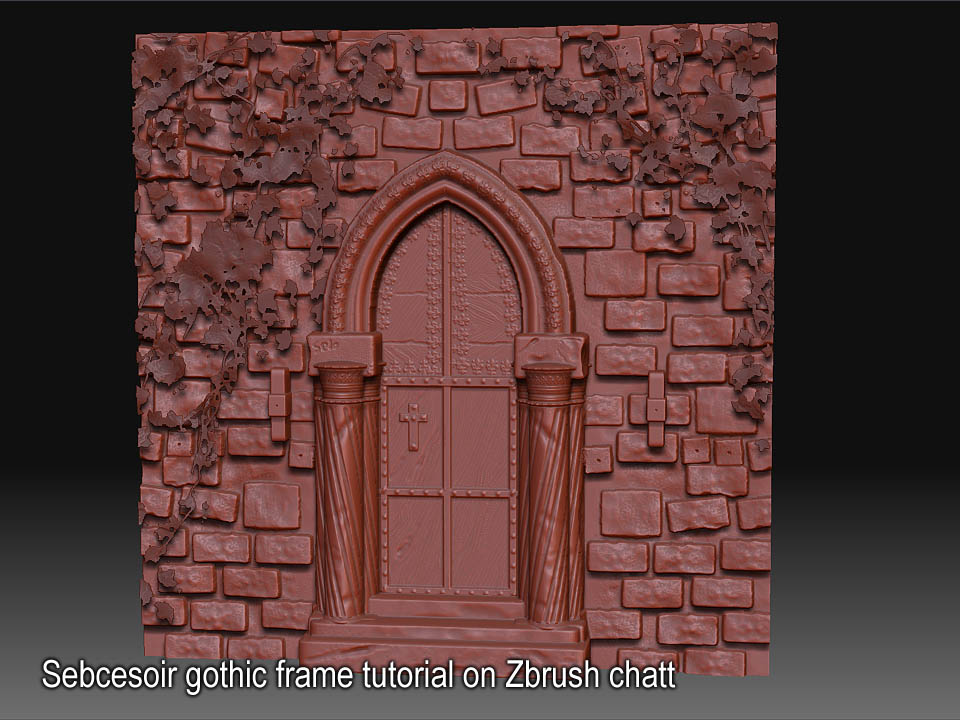 yeah thank you seb that was a great demonstration of raw skill had me scratching my head a couple of times cant wait for your next demonstration you are very talented with the secret weapon zbrush has that is projection master!!!
Again Sebs, thanks for the very smart lecture

You're becoming a regular in the chat room… didn't you recieve your golden star in the mail
wow I regret not being in the chatroom for all this… must make more efforts to spend some time in there… it is a very cool chat program, btw
okay heres a link for two of Sebcesoir's movies, the first is skin pores captured by lemmonado, and the second is of the gothic window, both are in one .rar file. 122mb
lol figures i have been in there for 3 days and missed the one thing i wanted to see seb do;) gothic frames. Anyone record it.
We need a tivo!
canned i posted the movies in the post right above yours