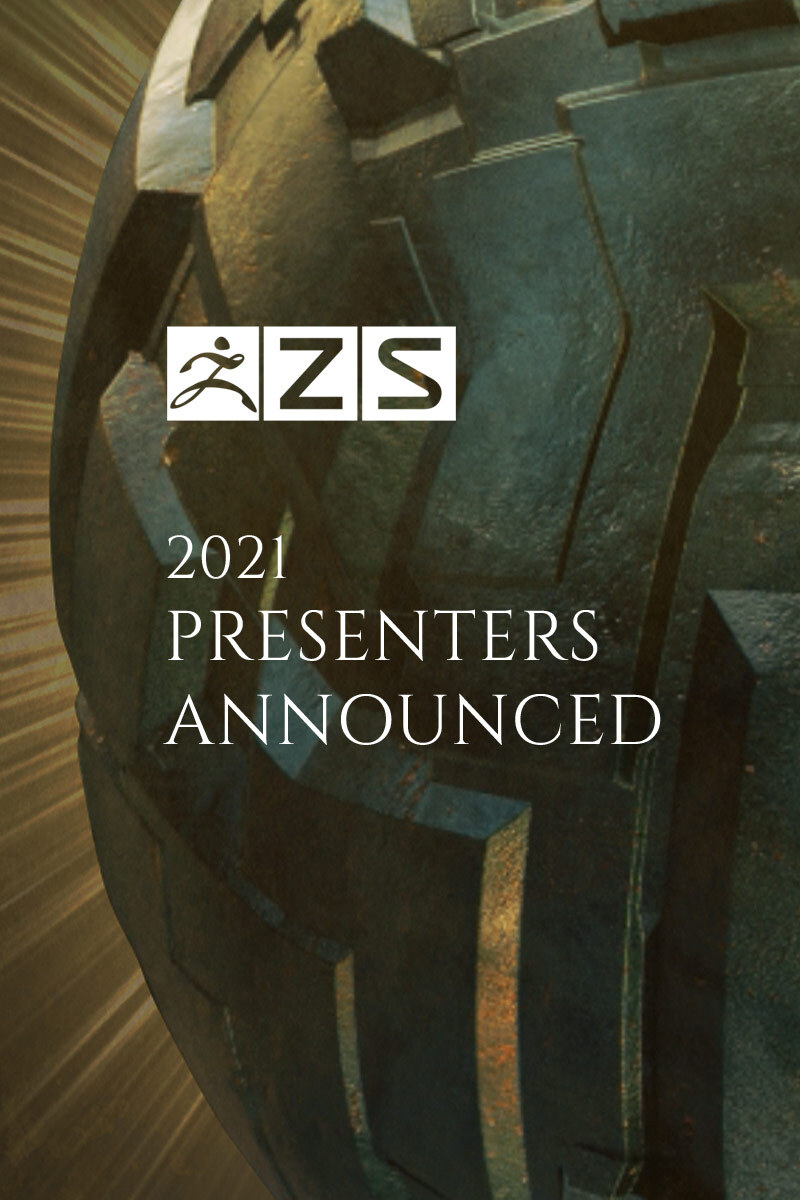 It's time to start marking your calendars!
The 2021 ZBrushSummit is just a few weeks away, starting with the LIVE ZBrush Sculpt-Off on Saturday, October 23, followed by three days of presentations on the 24th-26th.
In the interest of public health and safety, the Summit will once again be completely online. Tune in from around the world, whether from work or the comfort of your bedroom and enjoy a series of presentations that will inspire with leading artists from a variety of industries.
The ZBrush Summit serves as a way for all digital artists to connect not only with the Pixologic team, but also with other ZBrush artists from all segments of the industry.
Be sure to stay tuned in daily to catch the latest exciting news from Pixologic!
Thanks to the combination of streaming technology and social media, viewers will be able to become participants, interacting with each other and the Pixologic team no matter where they are located.
Register now to receive event updates!
Presentations
The days are packed with talented artists sharing a variety of ZBrush techniques with you. These will be mixed with a host of other activities designed to keep you engaged and excited.
All times are for Pacific Standard Time (Los Angeles).
As of last year we changed the format with not only the days, but the times as well. This was done to help make life easier for our global audience to tune in. Here is a handy site that will let you convert to your local time, wherever you may be.
LIVE ZBrush Sculpt-Off
In celebration of our amazing community, we are once again opening the opportunity to the public to compete online in the 2021 LIVE ZBrush Sculpt-Off.
Visit the ZBrush Summit website for more information.