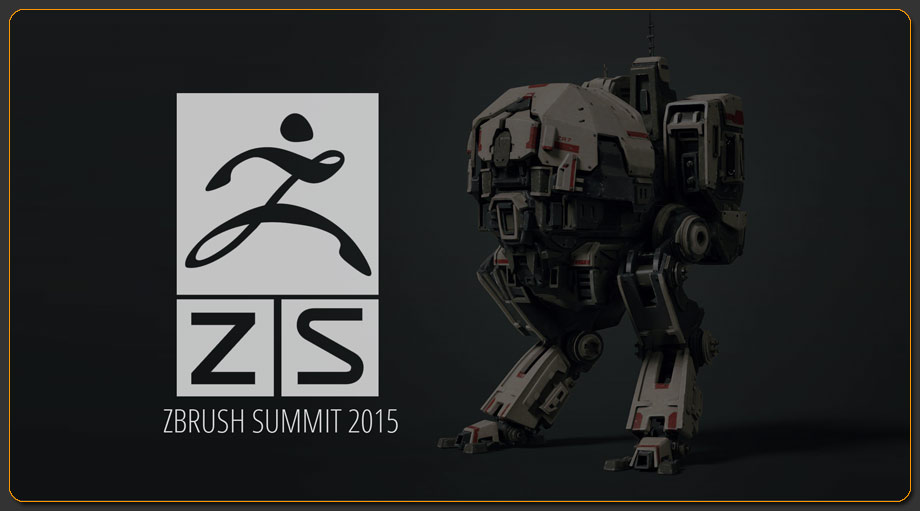 Clear your schedules! Pixologic is pleased to announce the second annual ZBrush Summit and it will be the most epic ZBrush User Group Meeting ever!

The ZBrush Summit is a 3-day event happening Friday, September 25 through Sunday, Septermber 27 in Los Angeles, CA and streaming LIVE around the world. Whether you are here in person or at home, experiencing the ZBrush Summit is easy. Stay connected with our live feed. No matter where you are, we'll be there!
Several exciting elements are being added to this year's ZBrush Summit:
On-Site Only Workshops
The LIVE ZBrush Sculpt-Off Championship
First-Ever ZBrush Awards
…and more!
While much of the weekend will be streamed live, there will be quite a bit that can only be experienced in person. If you can make it to the event, you won't want to miss it!
Join the Mailing List and Stay Informed!
Live and breathe ZBrush with dynamic presentations, panel discussions from a variety of industries. There will also be prizes given away both on-site and online after every presentation!
Attendance – both online and in person – is completely FREE! So mark your calendars and don't miss this opportunity to be part of this year's ZBrush Summit!
In the coming weeks and months we will be updating our portal site with a list of presenters, schedules, registration information, streaming link and much more. CLICK HERE to join the mailing list so that you can stay informed.
See you there!