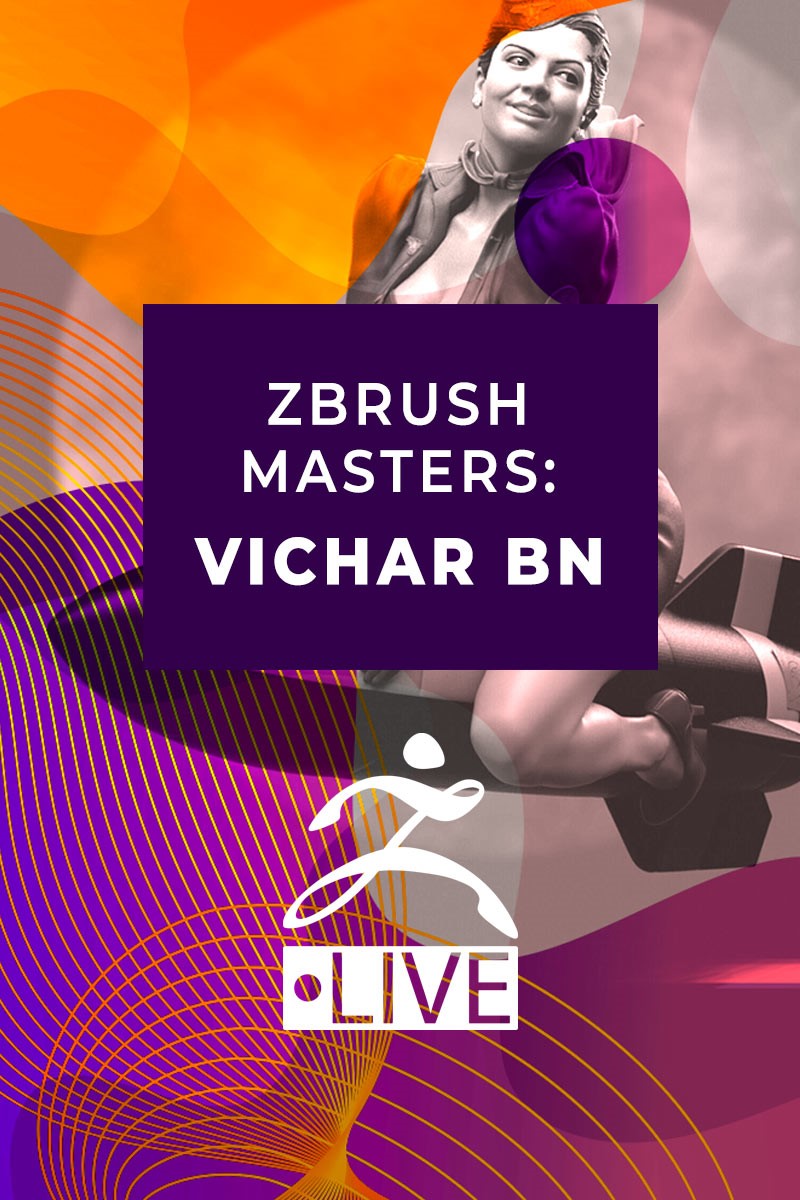 ZBrush Masters returns for another week and you don't want to miss a whole new episode
2020-04-28T17:00:00Z

! Tune in on ZBrushLIVE.com with special guest start Vichar B N as he presents 'Storytelling Through Sculpture' hosted by Solomon Blair!
Watch the Recorded Stream Here:
Storytelling Through ZBrush Sculpture
Unfolding a story through sculpture that tells a tale.
Where in the World: Bangalore, India
Sculpting Experience: 20 Years
How Did You Discover ZBrush?: "15 Years back I was introduced to ZBrush by seeing Zack Petroc sculpt, The craving to learn new things sparked in me the fascination towards ZBrush. The idea of bringing your sculptures to life through technology is very alluring."
Occupation, Industry Experience & Highlights: "15 years of experience in character, creatures, sets, and props. Over the years I have been lucky to get the opportunity to work on a wide range of projects, spanning form cartoony to hyper-realistic styles."
Favorite ZBrush Feature: "Sphere and ClayBrush, but it's tough to pin one feature because all the features are awesome and all are my favorite."