Finally got around to rendering out half of the sculpts I've done during the Pixologic streams! Each one of these sketches was done during its own stream session. Usually they last around 4 hours with lots of talking to chat, drinking tea, sculpting, and of course the real star of the show, Monty the Corgi, makes his presence known!
The idea behind my segments of the ZBrush Live streams is to explore shape, form, and silhouette. I do not reference during these streams nor do I start the streams with any ideas in mind. The goal is to explore a free-form creation process similar to that of cloud watching and finding images in the clouds! Just smash the clay around 'till it looks like something and go from there. Very artsy-fartsy, I know, but it's fun! And that's what I'd like art to be, just good fun!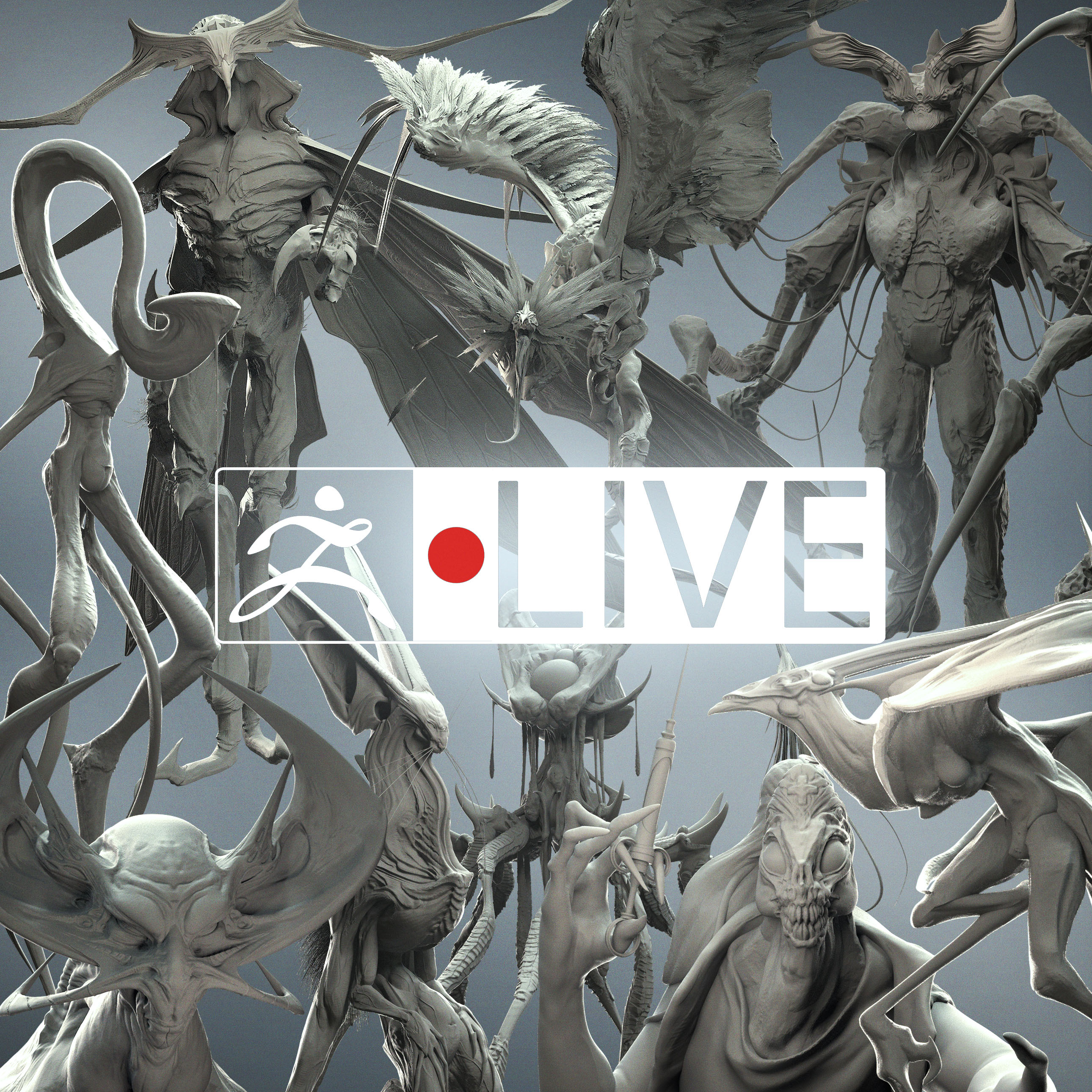 And of course as a disclaimer, not using references is purely for this exercise and in order to grow as an artist you must do your studies and reference images to help you learn and improve your art, no matter how much of a 'master' you think you are!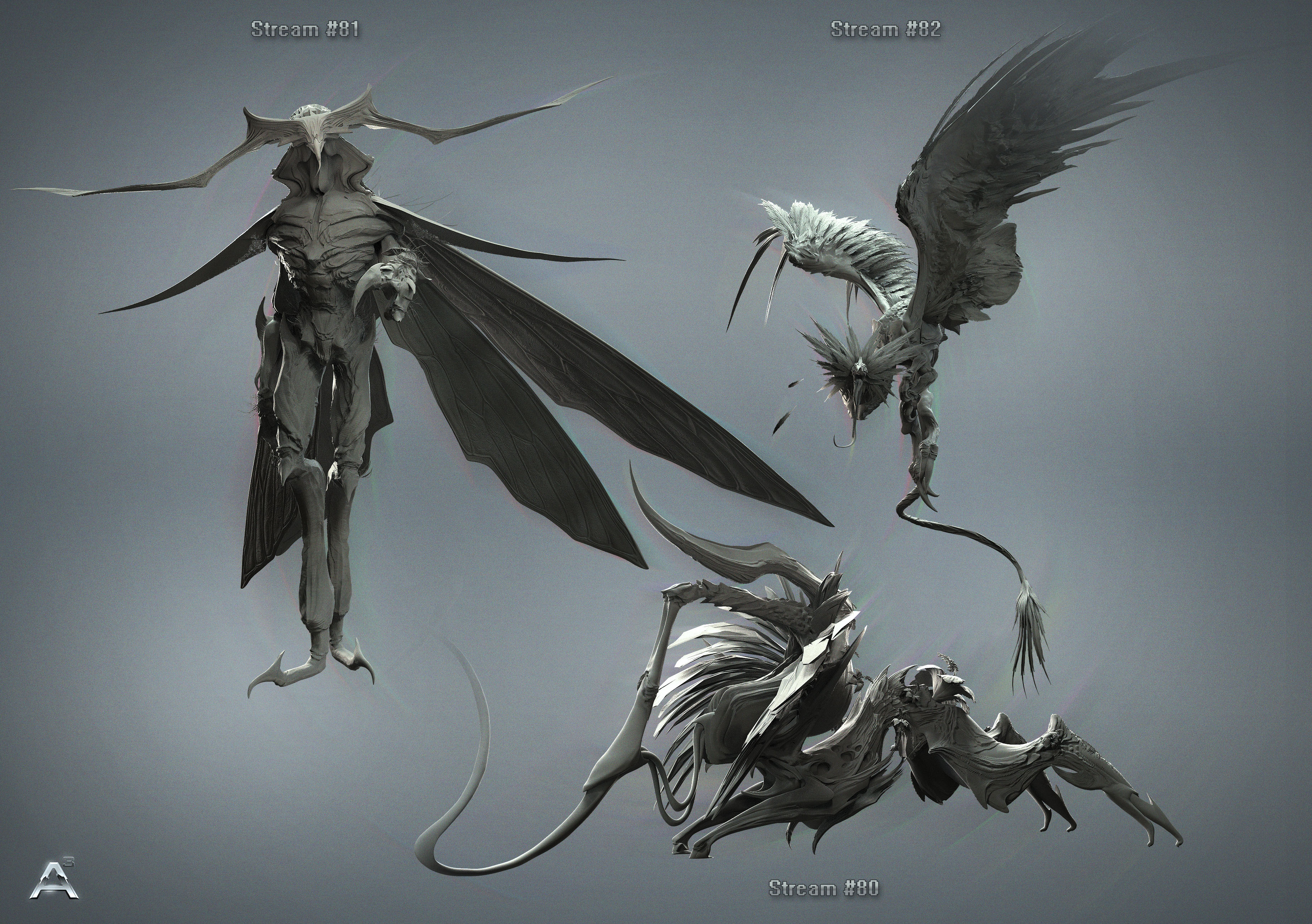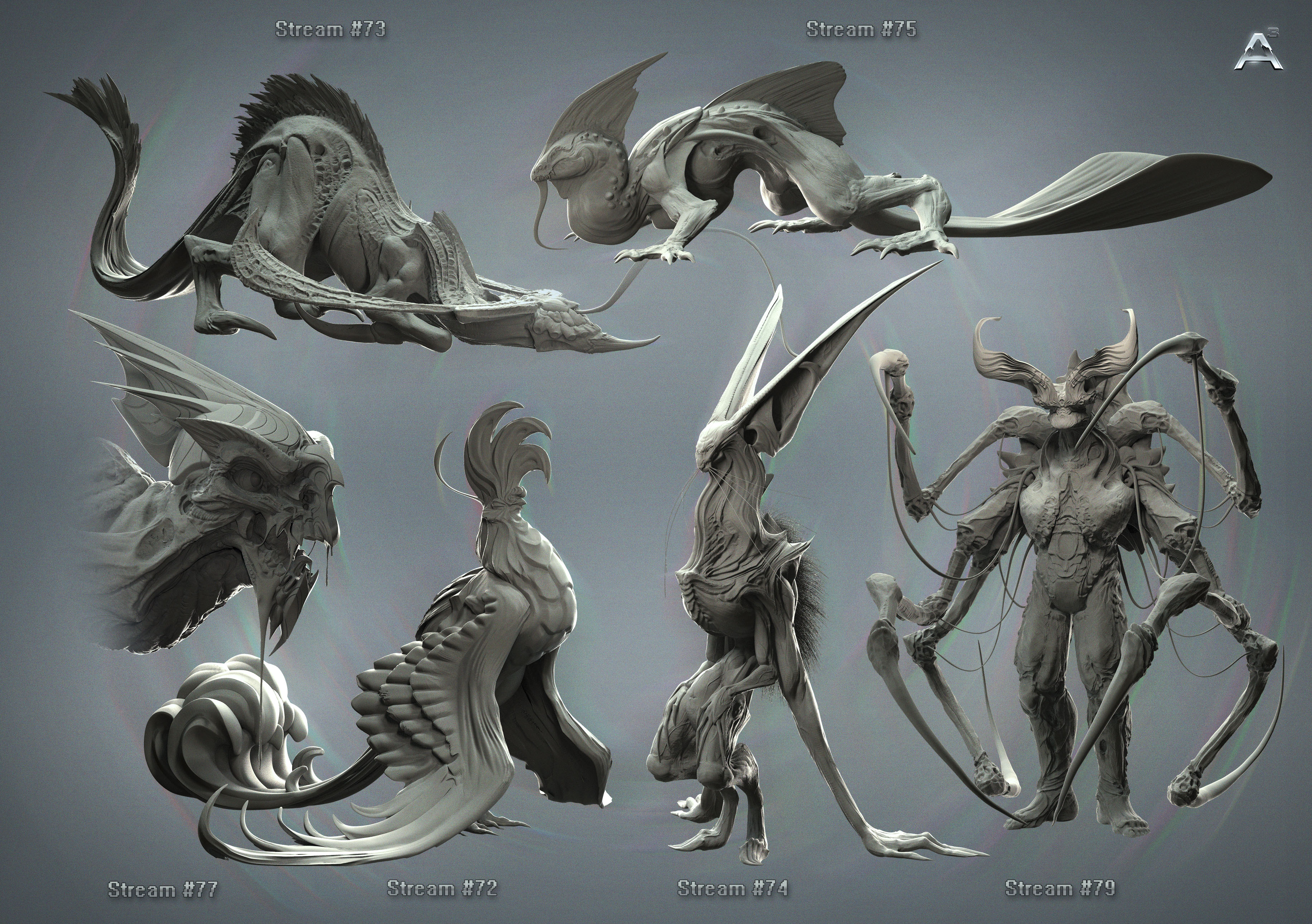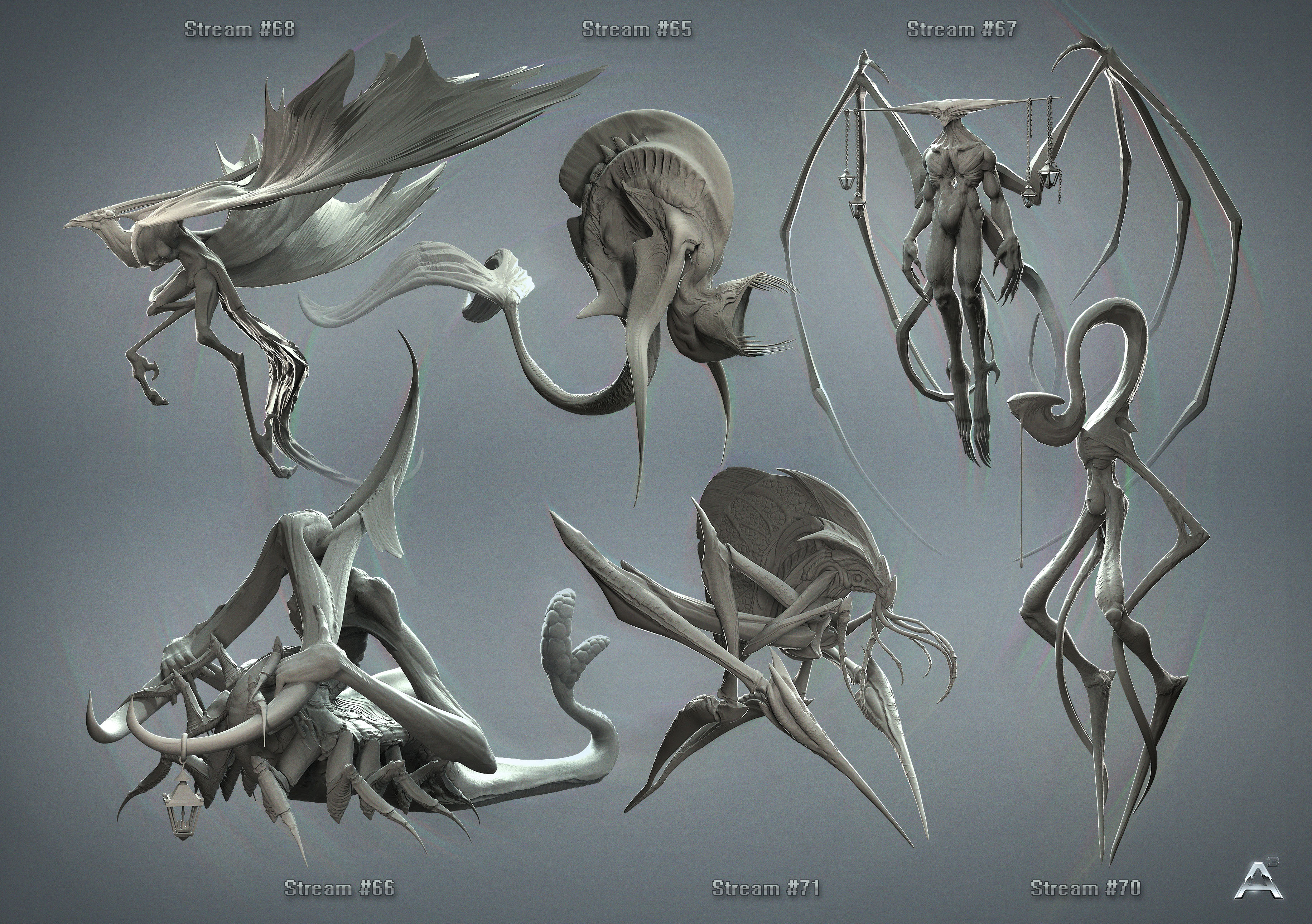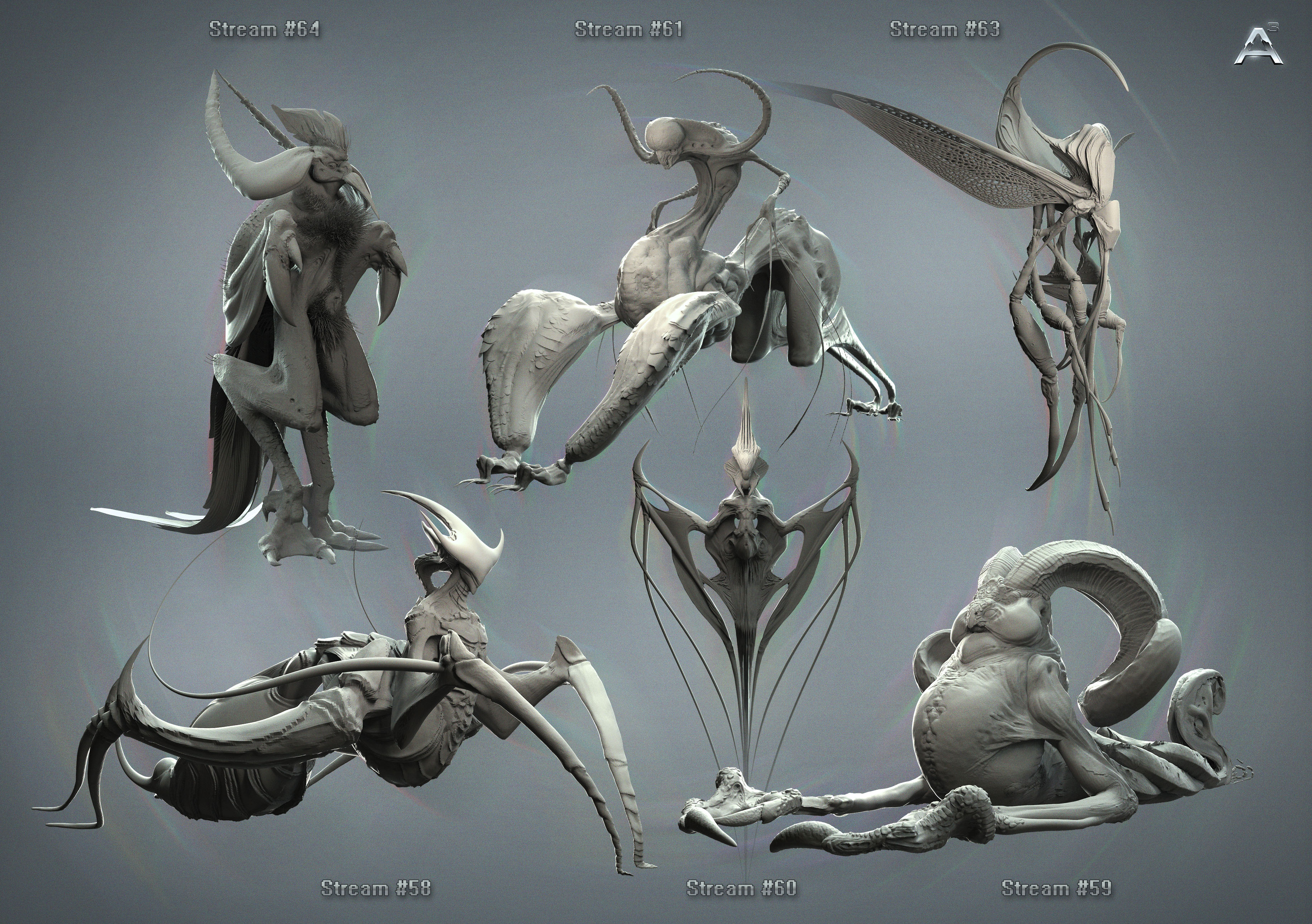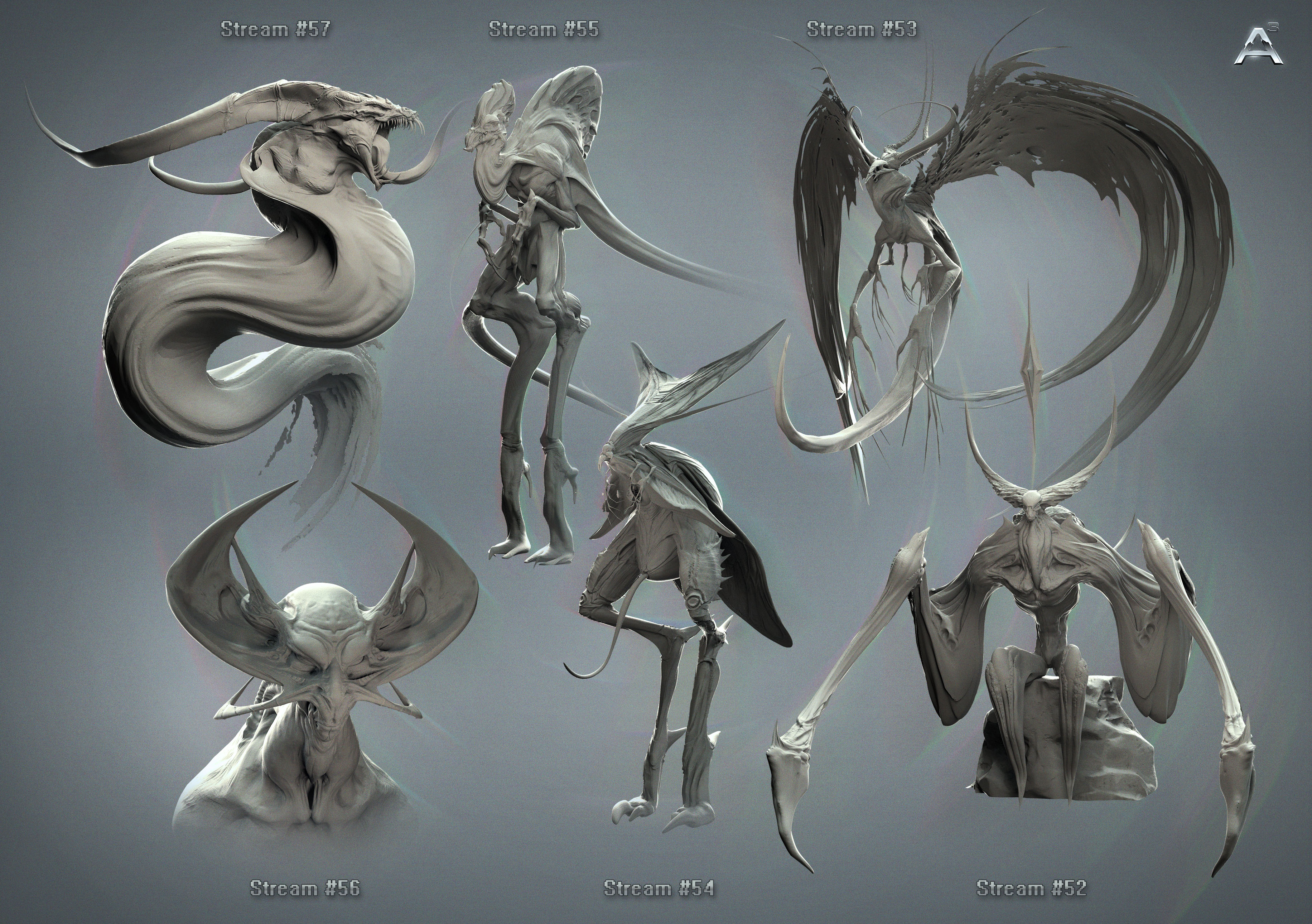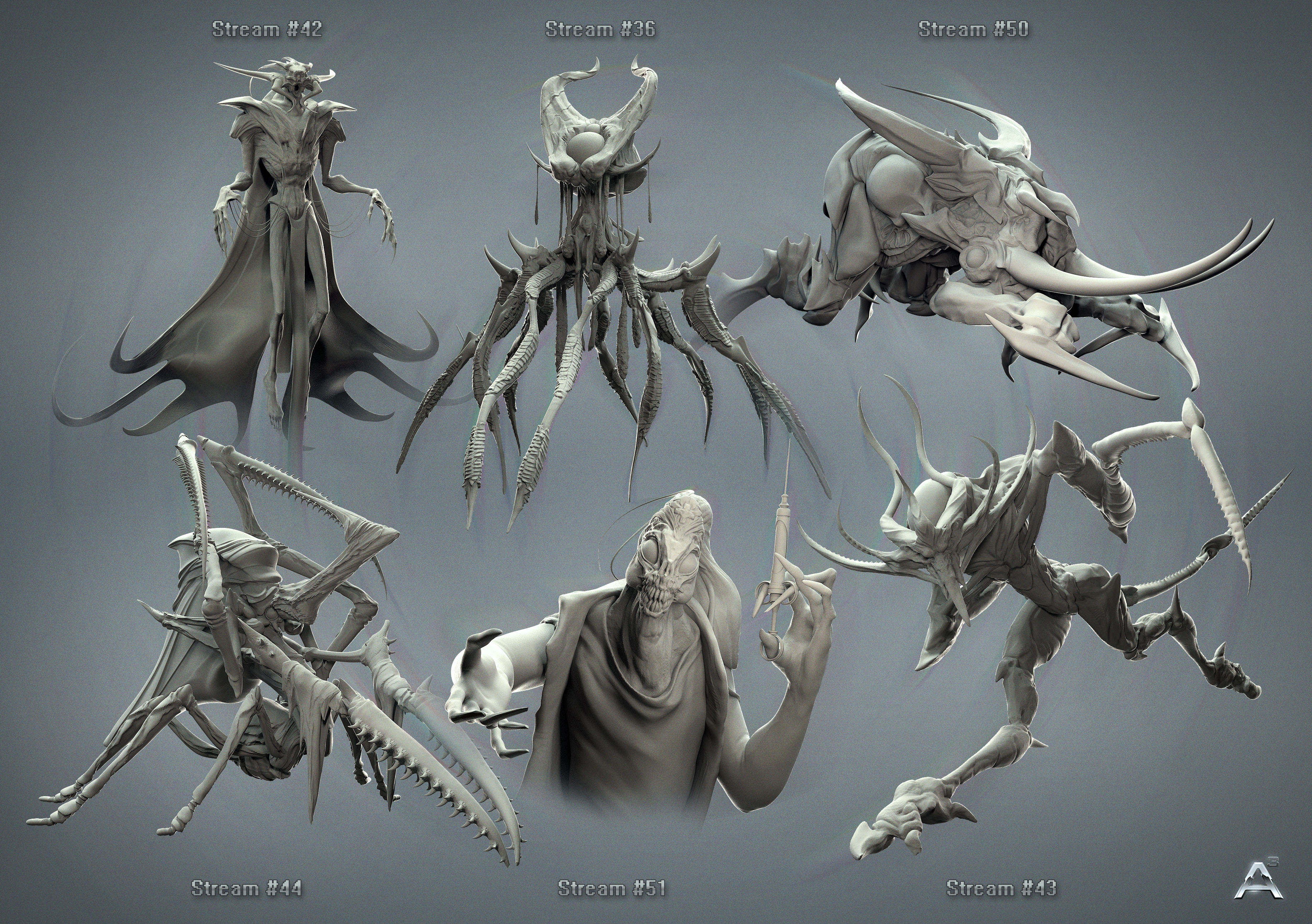 You can view all the other past streams I've done on ZBrush live here I just didn't want 50 billion videos in this post:
My presenter page is here:

Ana Carolina, Stephen Anderson and Myself also stream together now once a month!

I'm usually live on Wednesday's at 6PM EST on https://twitch.tv/pixologic if you wanna say hey!
Thanks for peaking!
Twitch: https://www.twitch.tv/a_cubed/
Instagram: https://www.instagram.com/Hey_A_Cubed/
Facebook: https://www.facebook.com/acubedart/
Twitter: https://twitter.com/Hey_A_Cubed/