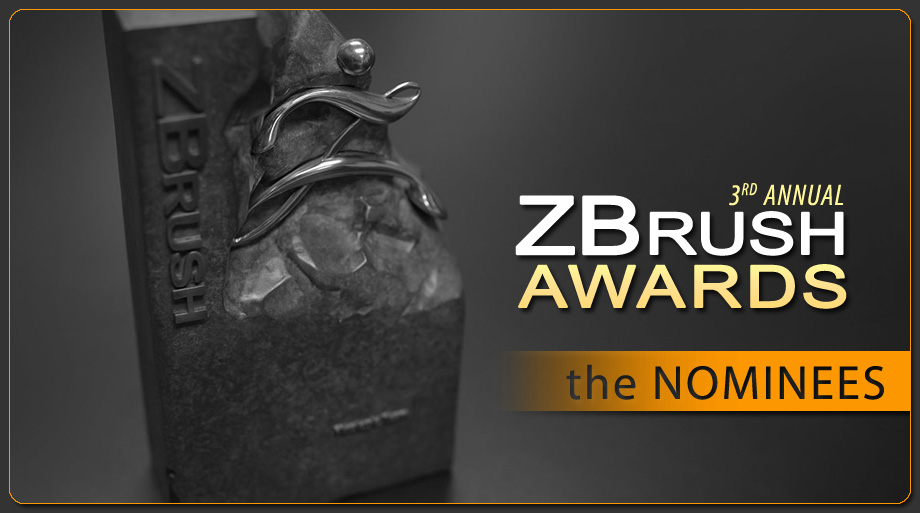 Throughout the past year, you've been voting on your favorite images posted here at ZBrushCentral and we are pleased to now announce the nominees for 2017. Every post between June 15, 2016 and June 14, 2017 was eligible for an award.
Please congratulate all of this year's nominees. Their work has been exceptional!
Then come to the ZBrush Summit, where this year's winners will be announced live at the Awards Ceremony on Saturday, October 7th, 2017. For those of you who cannot attend the Summit in person, it will also be LiveStreamed to the world.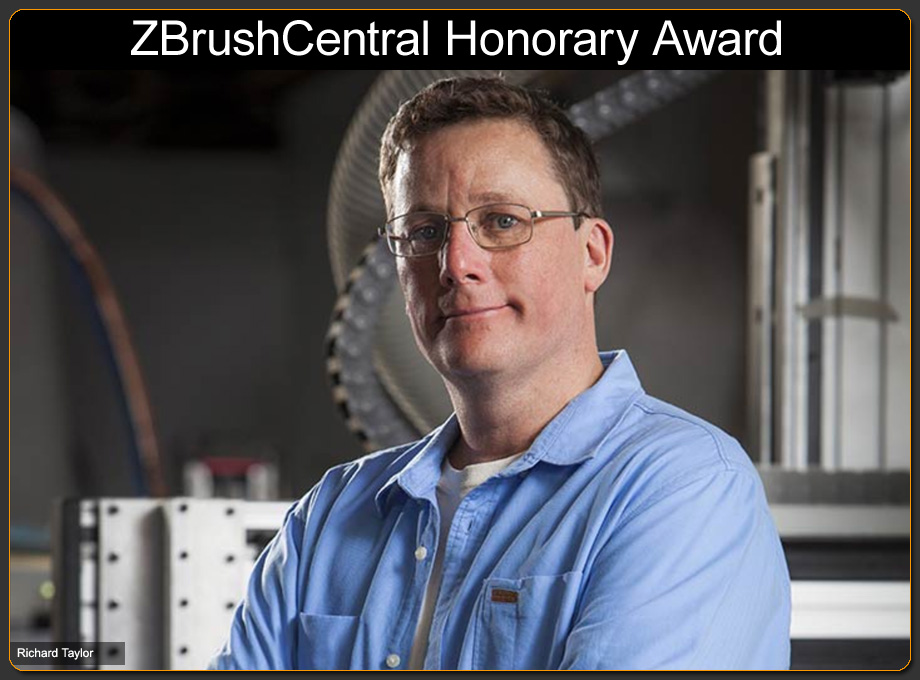 The ZBrushCentral Honorary Award for 2017 will be presented to Richard Taylor, CEO & Founder of Weta Workshop. Richard is a co-founder and the creative lead at Weta Workshop, which he runs with his wife Tania Rodger. Weta Workshop has an international reputation as one of the film industry's most successful design and special effects studios. Richard has won five Academy Awards for Weta Workshop's work on large-scale feature films such as The Lord of the Rings trilogy and King Kong, as well as being known for The Chronicles of Narnia, Daybreakers, District 9, Avatar, Elysium, The Amazing Spiderman 2, Chappie, The Hobbit trilogy, The Great Wall and Ghost in the Shell. Weta Workshop has also produced hundreds of miniatures, models and puppets for TV shows like Hercules, Xena: Warrior Princess and Thunderbirds are Go. Richard has also received four BAFTAs, two VES awards and a number of national/international entertainment, business and community awards.
Richard co-owns Pukeko Pictures with Tania, Martin Baynton and Pioneer Capital. They have created and developed a number of properties together including the award-winning television show Jane and the Dragon, pre-school series The WotWots, Thunderbirds are Go and Cleverman.
Although Richard's career has primarily focused on the screen industries, he has also completed a number of jobs within the museum trade, including for Omaka Aviation Heritage Centre (Blenheim, NZ), Te Papa Tongarewa (Wellington, NZ) and The Great War Exhibition (Wellington, NZ).
In 2010 Richard was awarded a Knight Companion of the New Zealand Order of Merit for his services to film, and in 2012 was named Kiwibank New Zealander of the Year. Richard and Tania are Patrons for the Neo Natal Trust in New Zealand.
The nominees contending for the other awards are:
(Click the names beneath each image to view the nominated ZBC posts.)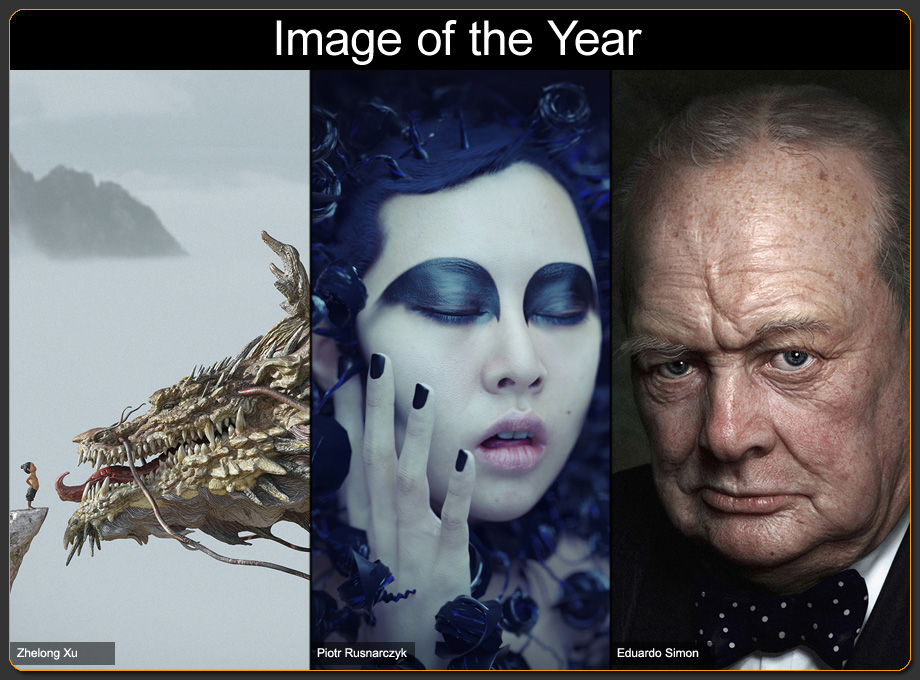 Zhelong Xu · Piotr Rusnarczyk · Eduardo Simon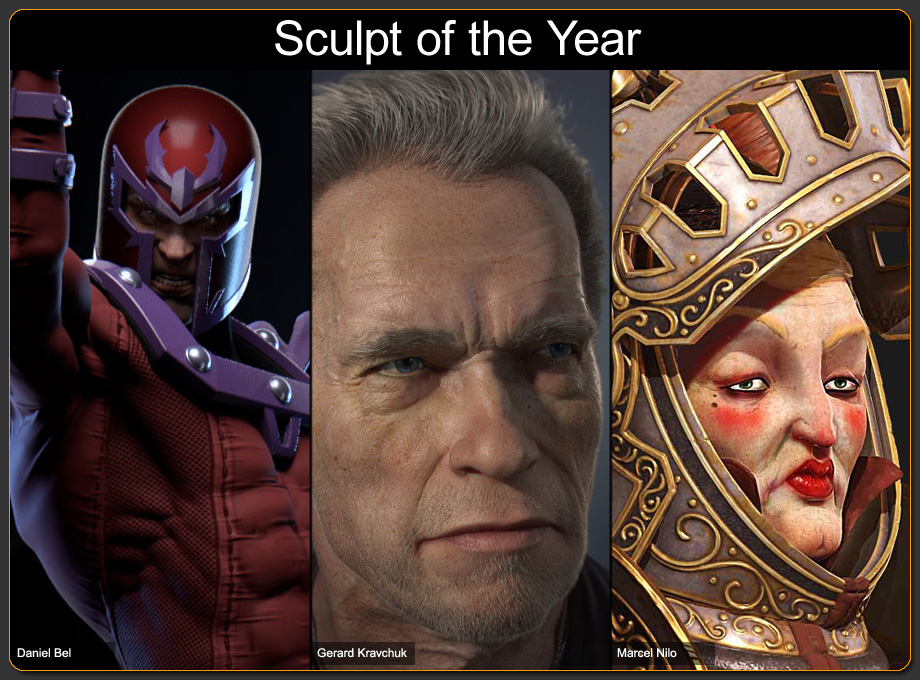 Daniel Bel · Gerard Kravchuk · Marcel Nilo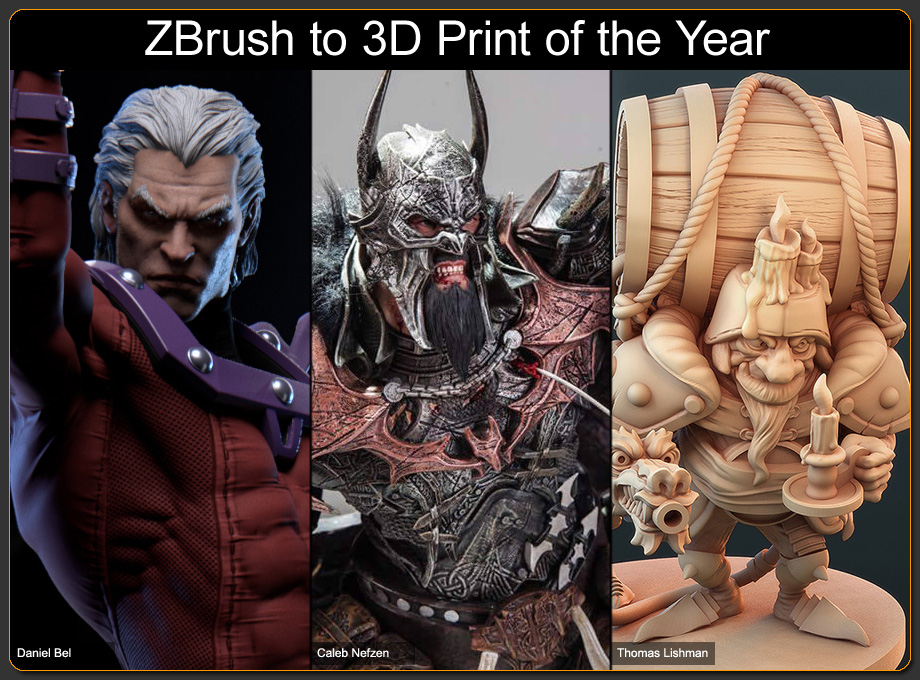 Daniel Bel · Caleb Nefzen · Thomas Lishman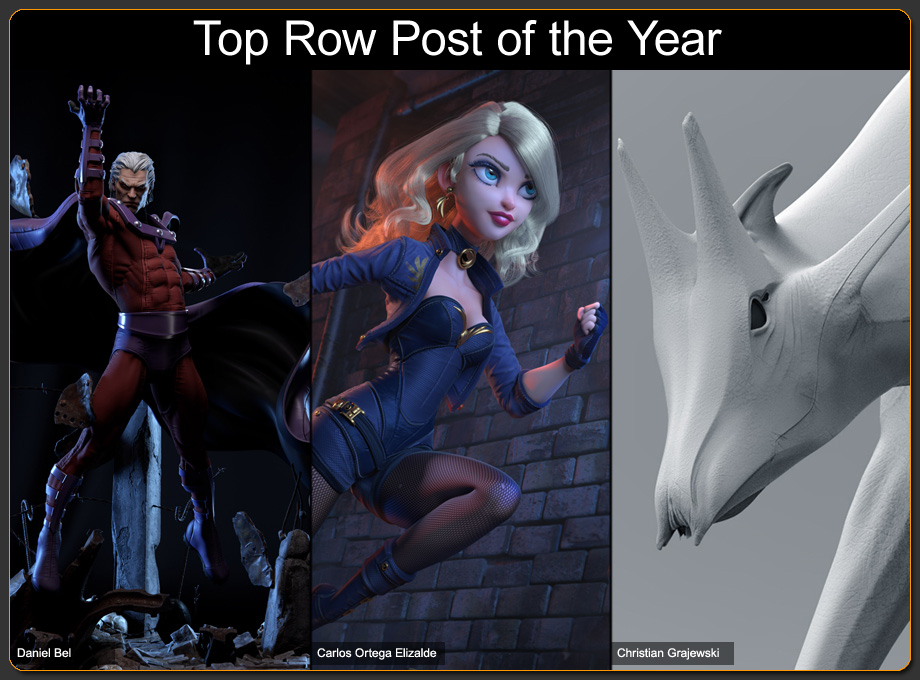 Daniel Bel · Carlos Ortega Elizalde · Christian Grajewski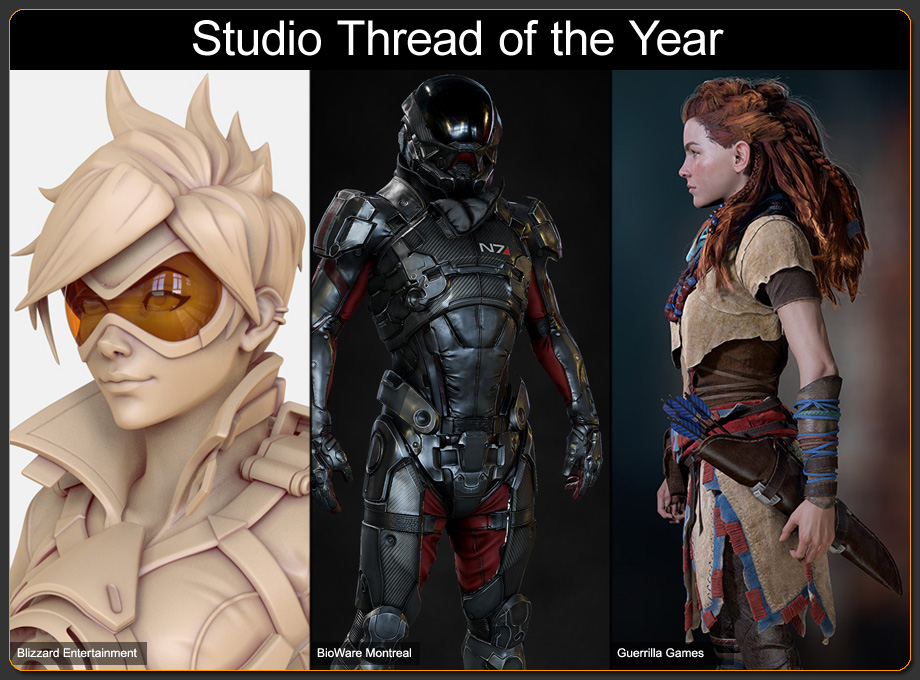 Blizzard Entertainment · BioWare Montreal · Guerrilla Games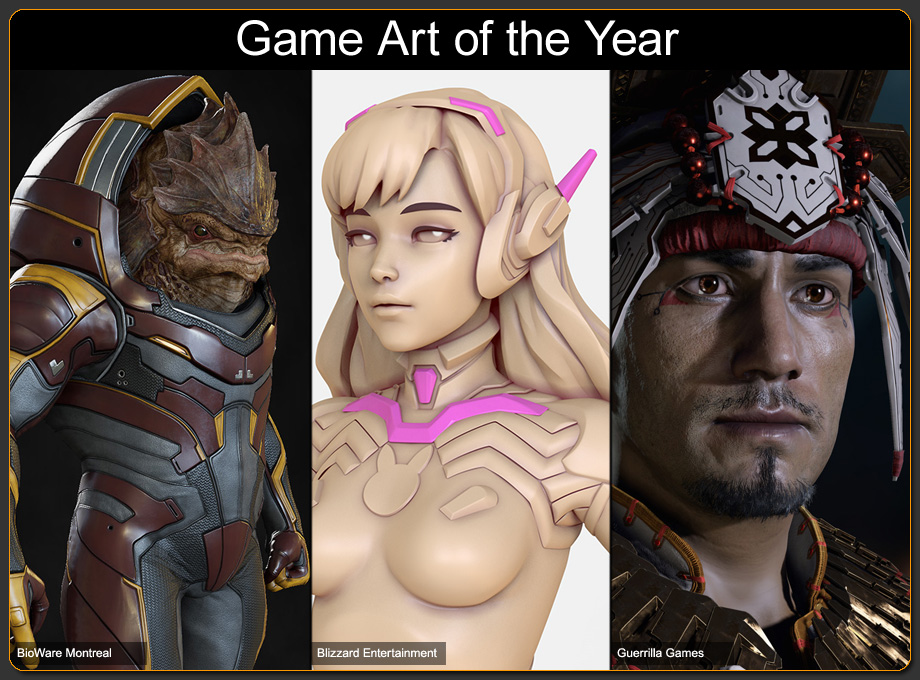 BioWare Montreal · Blizzard Entertainment · Guerrilla Games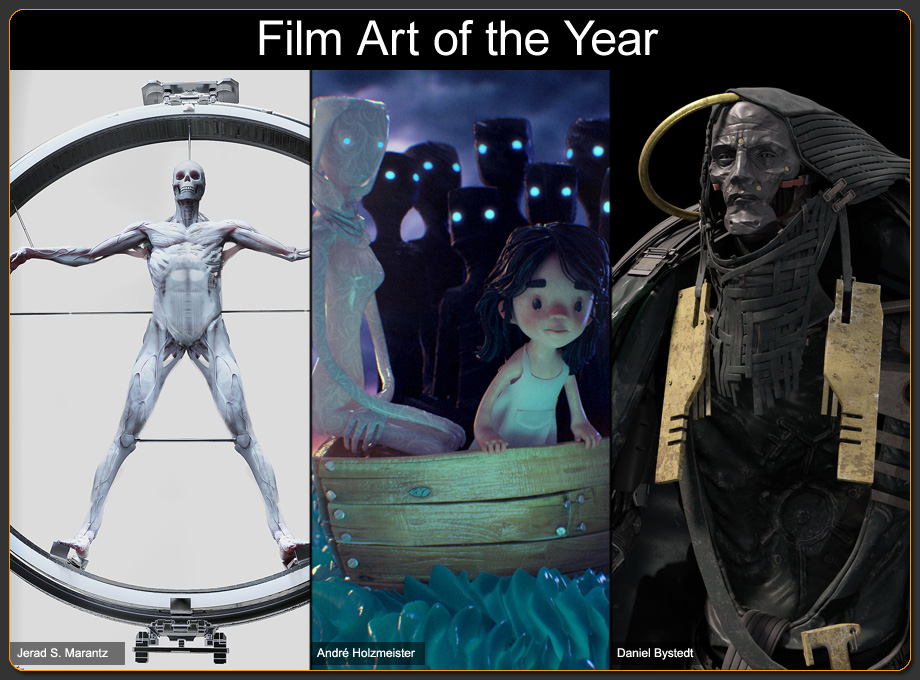 Jerad S. Marantz · André Holzmeister · Daniel Bystedt
To qualify for a nomination, works must have been posted at ZBC between June 15, 2016 and June 14, 2017. Nominations for threads required a minimum of 6 images. ZBrush must have been an integral part of the creation process to qualify. For collaborations (including studios), all artists names will be present on the award that both worked on the project and posted images within the winning ZBrushCentral thread.
Don't forget that you can already vote for the winners of next year's awards! Just click the Vote button found over any image throughout the year running from June 15, 2017 through June 14, 2018.