It is with great pleasure that Pixologic announces the nominees for the first-ever ZBrush Awards!
These prestigious awards are given out to recognize the best artwork shared at ZBrushCentral over the previous year. (June 15, 2014 through June 14, 2015)
For six weeks, voting was open to the entire ZBC community, with every image that has been posted within the qualifying time frame being a potential candidate. The results of that voting have now been tabulated and we are able to provide the list of nominees.
The three images in each category to have received the most votes are shown below, listed in order by artist name*. In some cases, there are more than three nominees due to a tied number of votes. We are also providing links back to the threads in which those images were shared. Be sure to congratulate the nominees!
The winner for each category will be the image that received the most votes. However, we will not be announcing who won until the live awards ceremony which will be streamed world-wide from the ZBrush Summit. Be sure to tune in then to find out who will be taking home the beautiful custom-made trophies!
An individual 2D or 3D image that is outstanding overall. No WIP images; only completed images qualified. Unlike "Sculpt of the Year," this category is looking at the entirety of the scene: models and surroundings, both.
Nominees: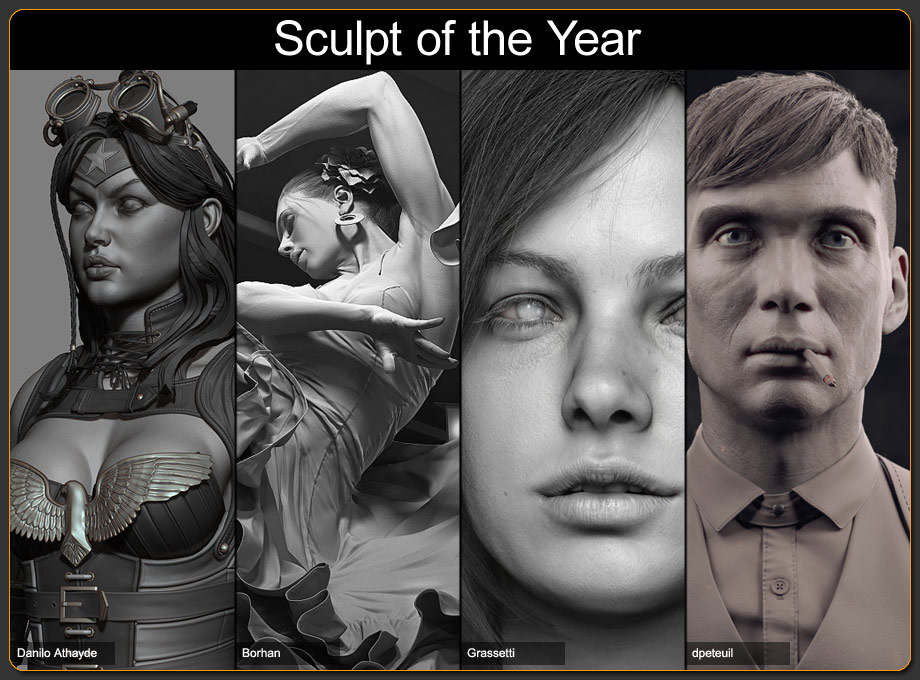 An individual image showing a completed sculpt that is outstanding overall. The majority of the sculpting must have been completed in ZBrush. This sculpt can be organic or hard surface and did not have to be colored/textured. Unlike "Image of the Year," this category is looking at the quality of the sculpting, alone.
Nominees: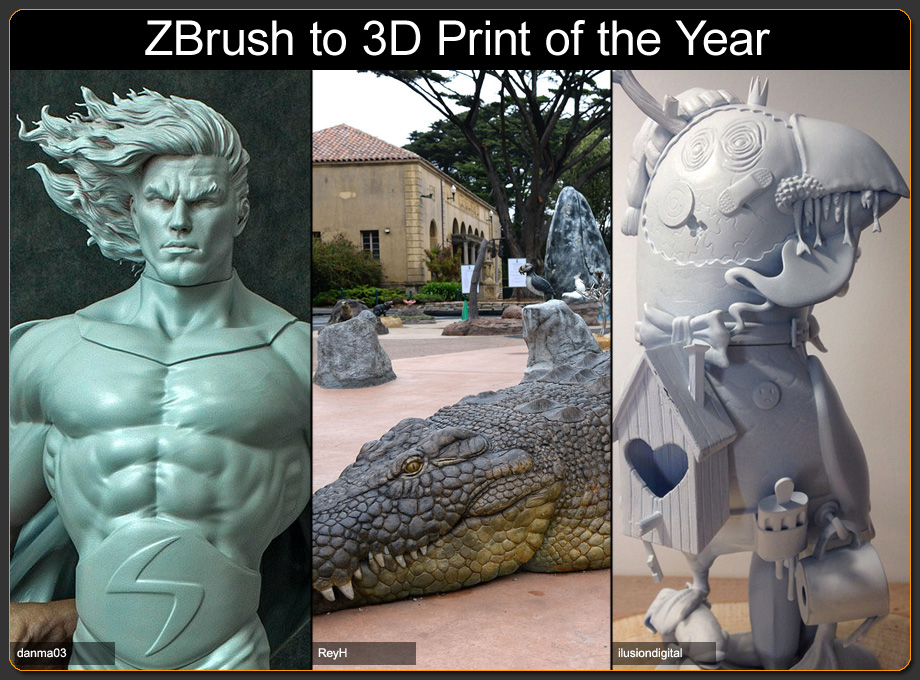 An award for work completed with ZBrush and then output to 3D Print. Jewelry, toys, collectibles, status, large sculptures or any other piece where the ZBrush sculpt was 3D printed were eligible.
Nominees: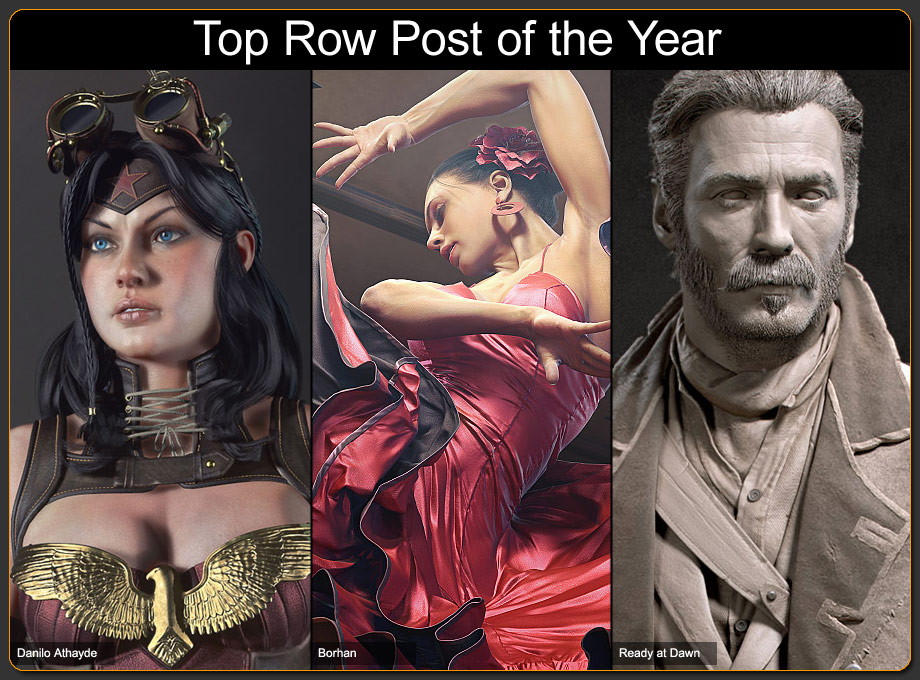 You told the world which Top Row images were your favorite! Both individual and studio threads featured in the
Top Row were eligible.
Nominees: