Added 35 ZBrush Seam/Stitch Brushes to my gumroad store, originally authored by Daniel Palmi
Download - https://www.artstation.com/artwork/gL4qG
Attachments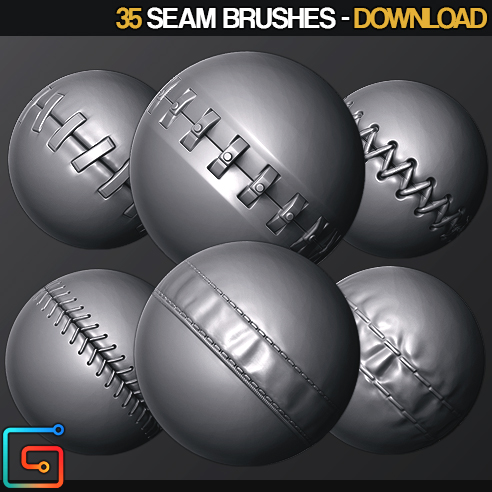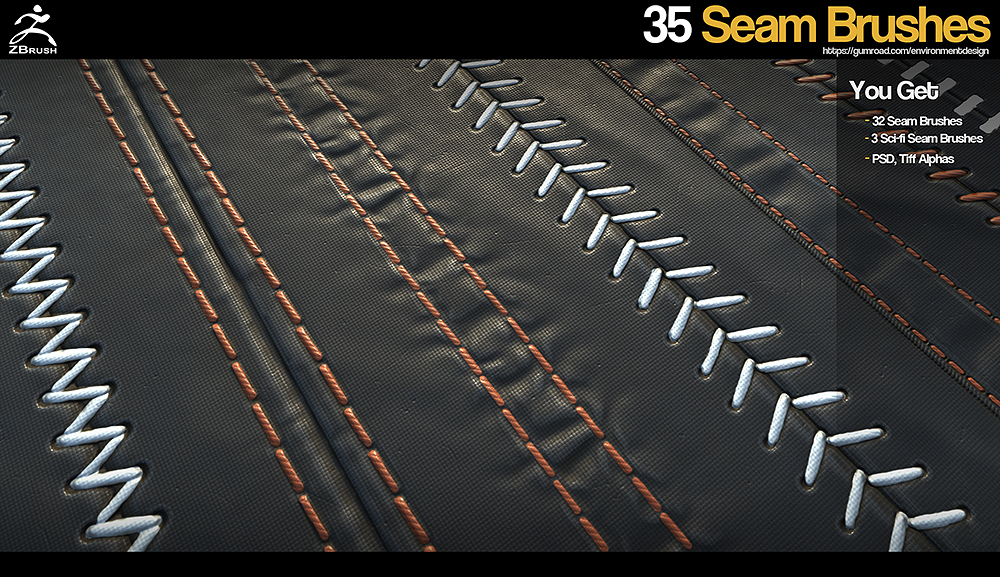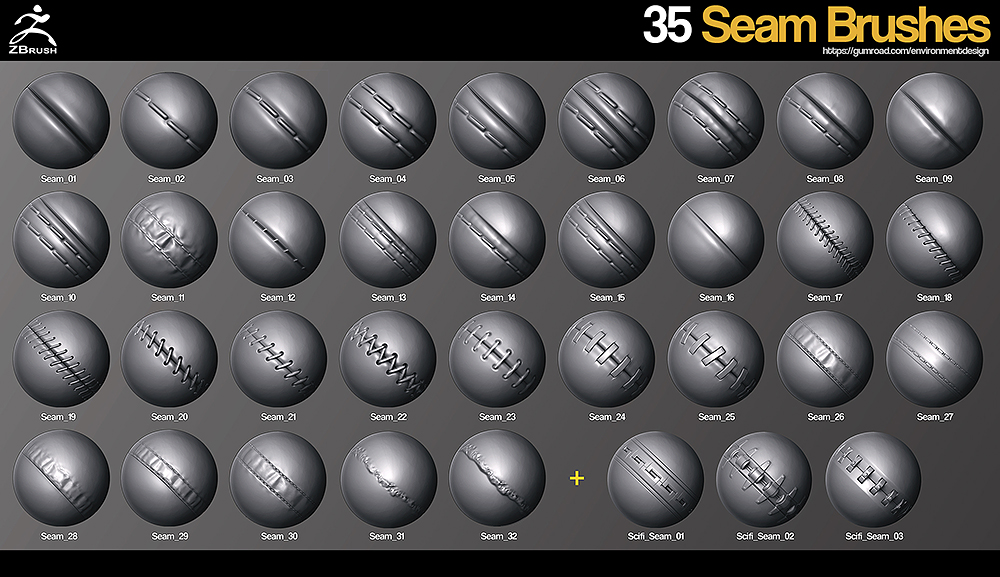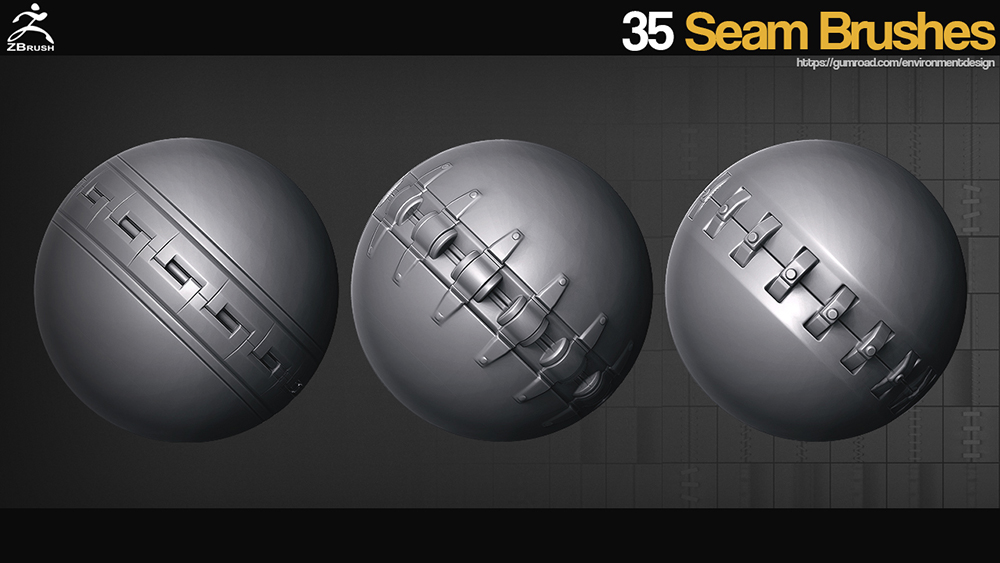 That's the best collection I've seen yet. thanks, I'll buy them later.
Hope you like it

I bought them last night and they are the best made stitches collection I've had.
Happy you like them, do come back for more ;).
Quality brushes as always!
Thank you

most work on this set was done by Daniel Palmi though, I'll tell him for you hehe.