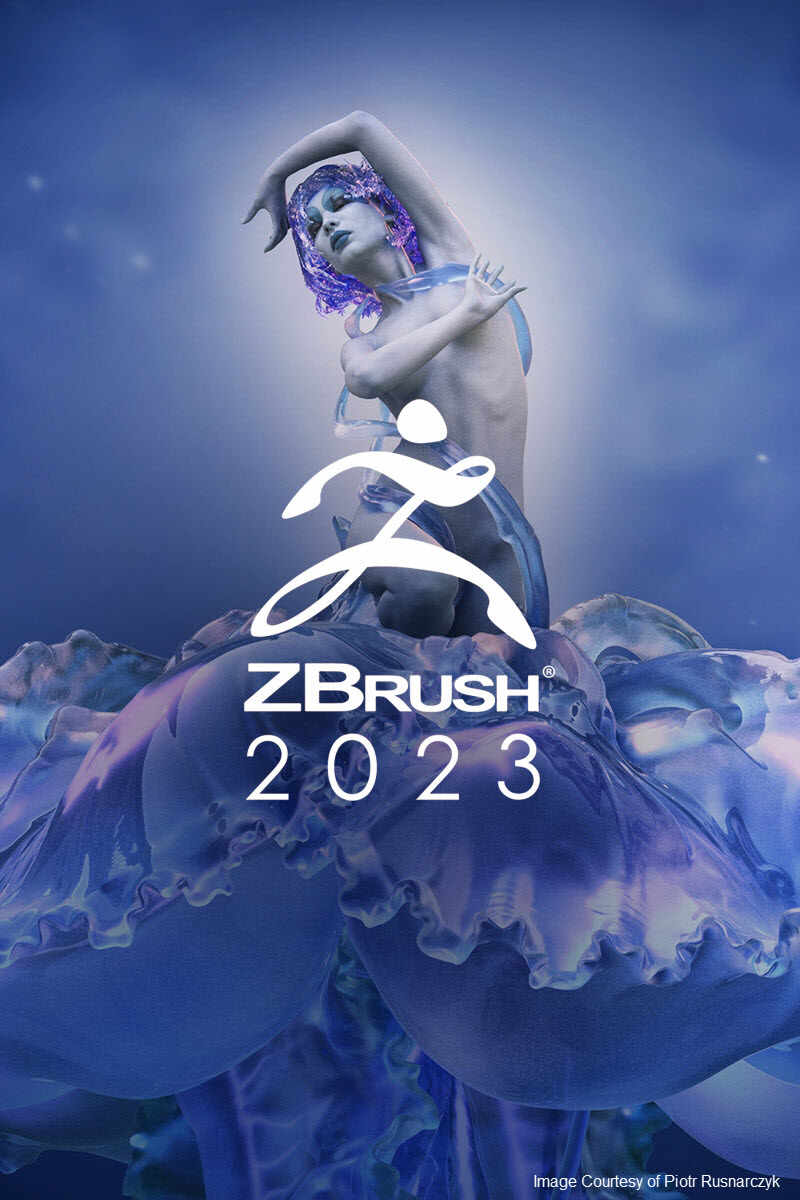 ZBrush 2023 is now available! This new version delivers dramatic developments that give artists the ability to create high quality renders with our first steps toward integrating Redshift. You will also be able to explore new and enhanced workflows, as well as enjoy architectural changes to take advantage of the power of M1 and M2-powered Macs.
ZBrush 2023 FEATURES
Enhance your ZBrush experience with these additions:
Redshift brings world-class rendering to ZBrush! This new integration delivers exciting workflows to render high-quality images within ZBrush. Redshift for ZBrush supports Standard, MatCap and Redshift materials for increased realism.
As an added benefit, you can even apply ZBrush native filters to your finished render, just as if it was a ZBrush render.
Maxon One and Redshift subscribers can take advantage of the full power of Nvidia and Apple GPU's for rendering, while all subscribers enjoy pixel parity when using CPU rendering on any compatible system.
New and Improved Sculpting Tools
Now artists can use the power of the ZBrush masking system to create complex geometric connections and designs from one masked island to another. Controls for Tension, Bridges, Calipers and Branches make it easy to instantly create sinewy, slimy connections between any two surfaces.
Sculptris Pro
The latest additions to this already robust tool allow artists to intuitively select mesh density in desired areas.
Dynamic Symmetry
Local Symmetry utilizes the Gizmo to let you keep symmetry within the ZBrush workspace while moving models off the center axis. Users can also control the symmetry line of action while manipulating the placement of assets anywhere within the ZBrush world space. Move your object anywhere in space while retaining its symmetry axis.
Mask Region
Fill complex masked shapes with ease thanks to Auto Region. You can even fill multiple masked areas with the push of a button.
Apply Last Action
The Apply Last Action to All SubTools function allows for application of material attributes, color information and any other "undoable" operations to multiple SubTools with the click of a button.
The industry's best automatic retopology gets even better with options to store and compare the results of different settings on things like topological order and construction.
Optimize meshes at any point in production with the new option to Keep PolyPaint – seamlessly projecting the existing color onto newly constructed meshes.
Crease Edge automatically detects the most efficient hard edges and "creases" where UV seams should be placed for UV map generation.
Complete Notes
Added
Apple Silicon support. ZBrush will now run natively on those devices, generally improving performance.
Redshift Bridge now included with ZBrush.
Redshift Materials added to ZBrush Material palette.
Save and Save Next added to File menu, to the Project file menu and the Tool menu.
Slime Bridge menu added to Tool Palette.
"Retry" and "Keep Polypaint" added to ZRemesher menu.
"Picker" option added to Stroke> Sculptris Pro. This functions similarly to the Dynamesh resolution picker.
"Mask Region" menu added to Tool> Masking.
"Create (Unwrap)" options added to Tool > UV Map.
"Apply Last Action to All Subtools and Folders" added to the Subtool palette.
Modified
Local Symmetry (L.Sym) is now controlled by the Gizmo manipulator center, allowing for symmetrical operations even after a mesh has been rotated off-axis.
ZRemesher now caches data which improves performance in certain situations when using it repeatedly on the same mesh. This will be most effective on higher resolution meshes.
General ZRemesher performance improvements.
Shift-clicking with the Gizmo manipulator on a vertex will now center the camera on that vertex similar to the ZModeler "Set Camera Perpendicular" feature.
Availability
ZBrush 2023 is included as part of your plan for all subscribers (those who have a monthly or annual license) and a paid upgrade for perpetual licenses.
Subscription Upgrades
Simply use the Maxon App to upgrade ZBrush to 2023.
Maxon One subscribers will be able to use Redshift GPU or CPU in ZBrush 2023.
ZBrush subscribers will be able to use Redshift CPU in ZBrush.
Please see here for more information.
Perpetual License Upgrades
There are several options available to perpetual license users. A comprehensive knowledgebase article has been created to provide clear information.
Purchasing (New Users)
ZBrush 2023 may be purchased from our online store for immediate download. Annual and Monthly subscriptions are available, as well as perpetual licenses.
Issues?
If you have any issues with upgrading or with the new features, please post in ZBrush Help & Support or start a Support conversation. Please note that account and login issues can only be handled via a Support conversation.
When you download ZBrush, you may notice that the progress bar shows 100% complete while the software is still downloading. This is a known issue that the Maxon App team is investigating, but is not cause for concern. Please do not interrupt the download process. Simply wait for it to finish before attempting to install or run the software. This will ensure that your download is complete and that you have all the necessary files for a successful installation.
Beta tester images
Enjoy this inspiring artwork created by our amazing team of testers using ZBrush 2023.
Alexey Kashpersky
Brendon Isaia Bengtson
Carlos Ortega
Cki Vang
Damien Canderle
Dan Eder
Deryck Pelligrini
Eddie Loukil
Eric Keller
Florent Desailly
Henry Chervenka
Hugo Sena
John Williams Crossland
Krystal Sae Eua
Magdalena Dadela
Marcel Nilo
Marcus Whinney
Mariano Steiner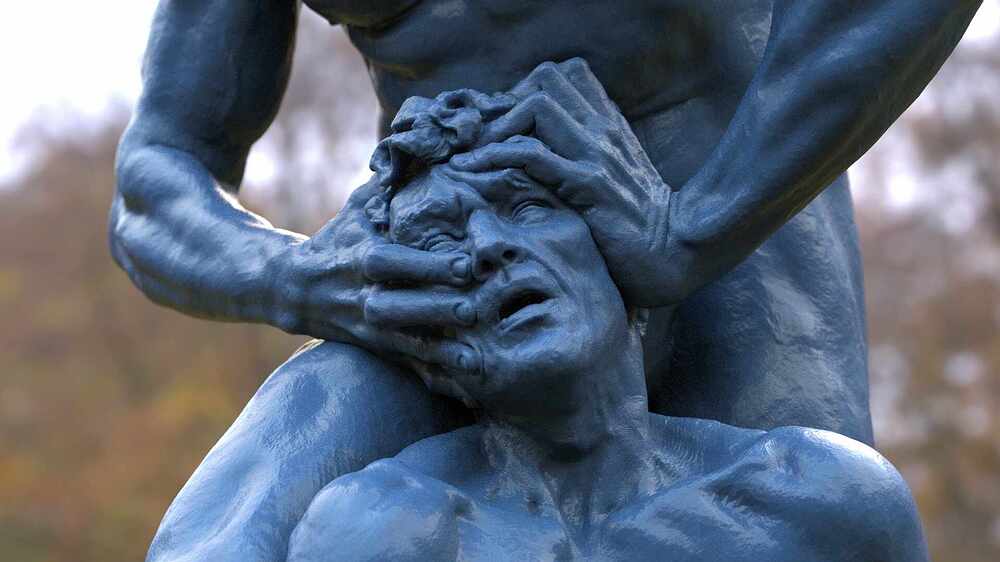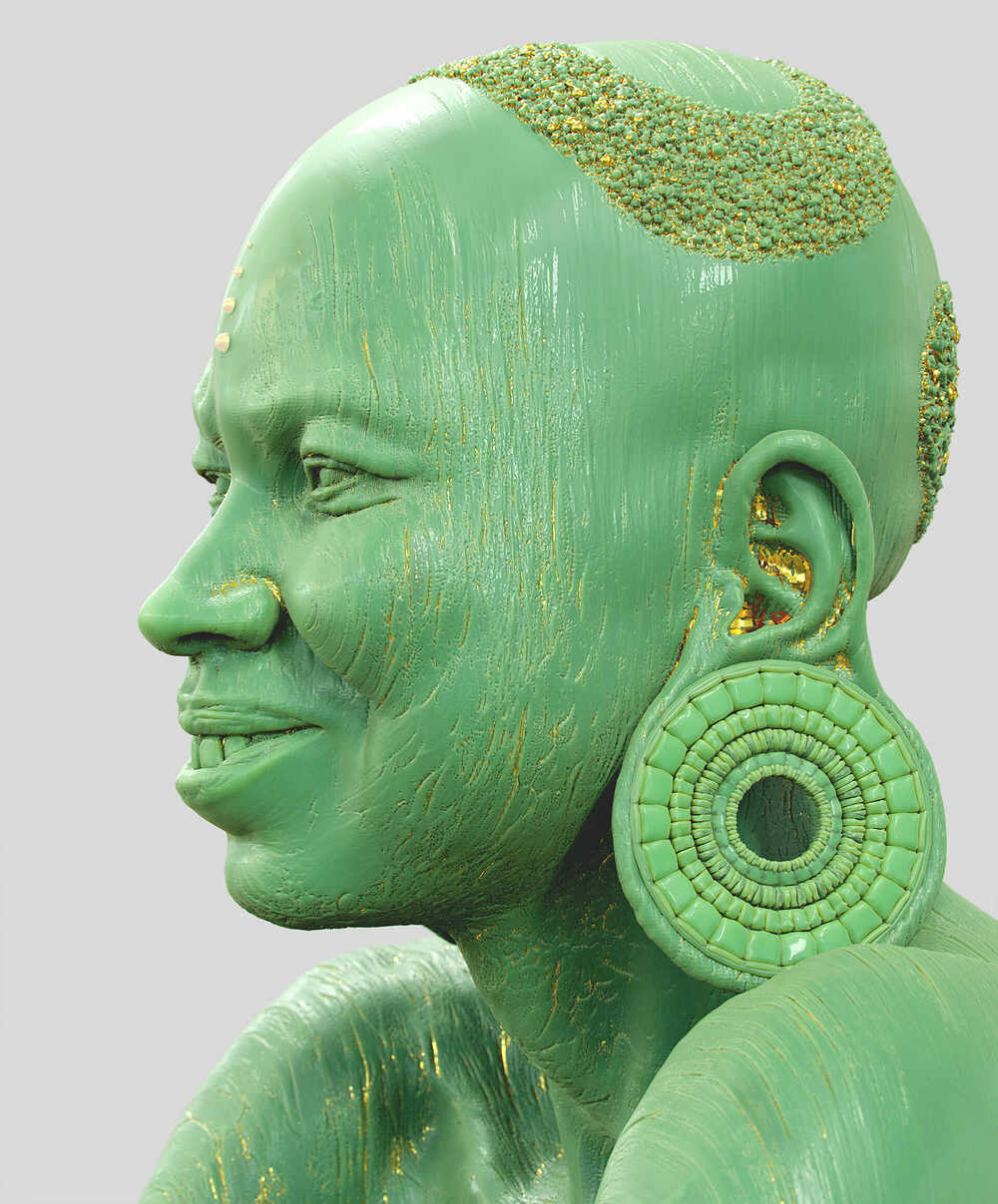 Michael Maher Jr.
Mike Thompson
Nacho Riesco
Nikita Lebedev
Paul Deasy
Piotr Rusnarczyk
Pitch Dev
Scott Denton
Shane Olson
Spicer McLeroy
Steve Talkowski
Vichar BN
Zhelong Xu