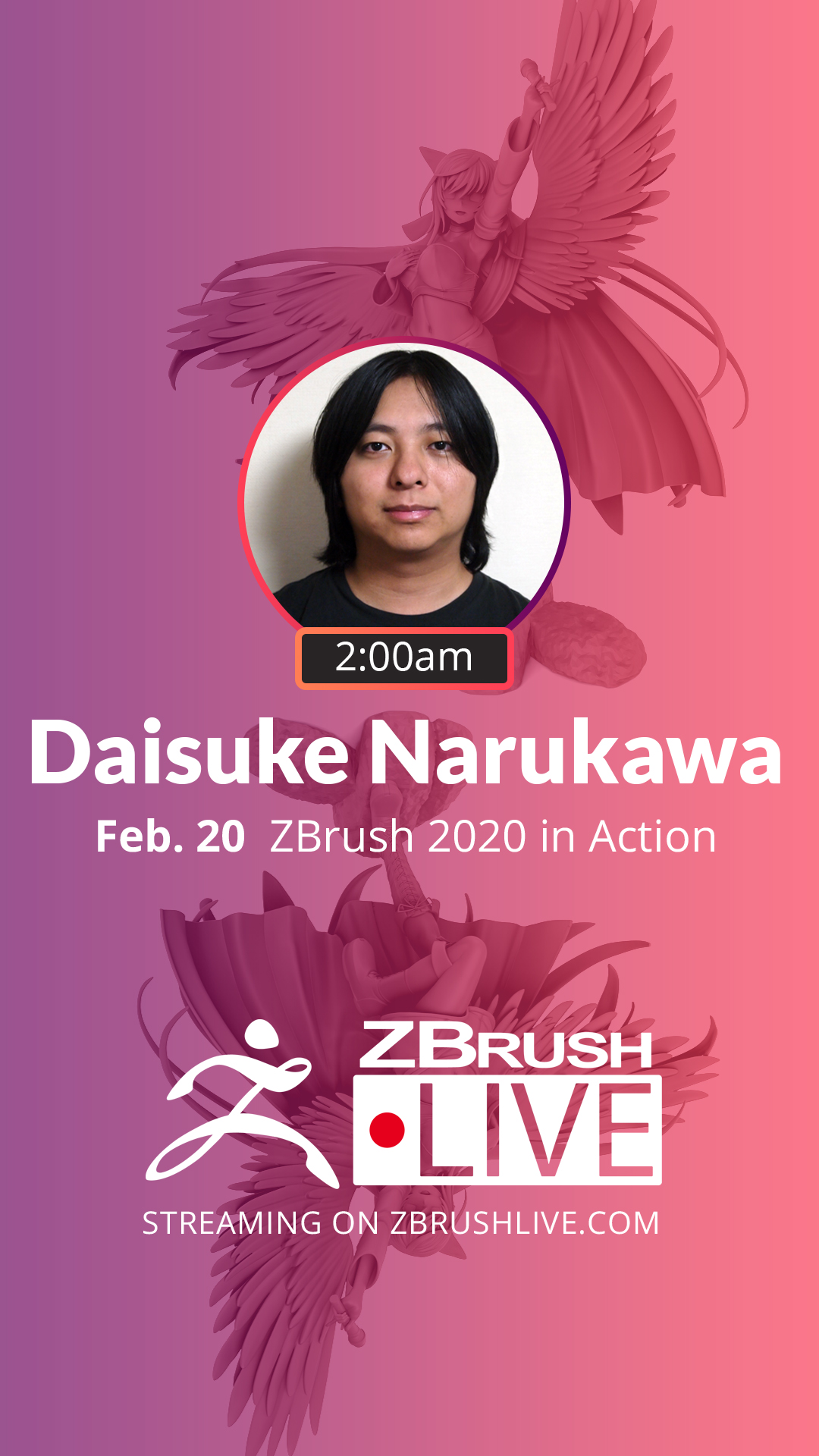 Don't miss this opportunity to learn more about what's under the hood with ZBrush 2020, featuring Pixologic's own Daisuke Narukawa! The stream will begin at 2:00 am Pacific time on Thursday, February 20.
This stream will be in a combination of English and Japanese.
Don't miss it!
And just in case you weren't able to catch them live, you can view recordings of previous streams.
Solomon Blair's stream from February 13:
Paul Gaboury's stream from February 6:
Joseph Drust's stream from January 30: