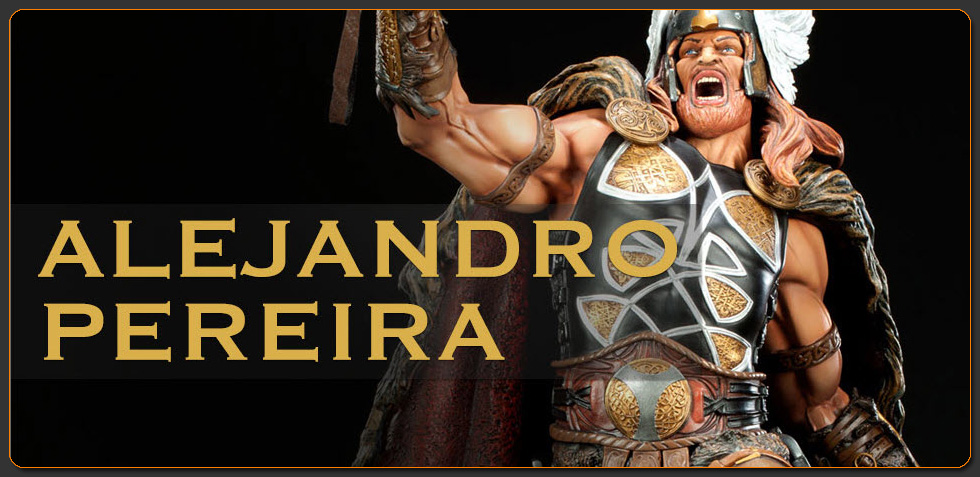 Alejandro Pereira is a highly talented freelance artista with more than 7 years experience in the world of film and animated series production. He decided to focus his knowledge by mixing two of his passions: 3D animation and traditional sculpture. Eventually, he narrowed that to just sculpture.
To date, Alejandro has worked with a large number of important licensors: Marvel, DC, Disney-Pixar and Universal Studios among them. Other credits include ARH Studios, Gentle Giant, McFarlane Toys, Pop Culture Shock, Funko and others.
His 3D printed statuettes are spectacularly detailed, with a great sense of form and movement. We hope that you enjoy this journey into the mind of a First-Class figure creator!
A few images from the interview. High resolution versions are available in the interview itself.
Please join us in thanking Alejandro for sharing thoughts and artwork! Feel free to also post questions that you might have. We're told that he'll be checking in here and looks forward to talking with you!
Be sure to also visit our many past interviews. You can find them here.