The war had reached an stalemate around the the asteroid ring. the UNWC forces had managed to stall the XERPS's advance using
guerrilla warfare and partisan techniques. after suffering many embarrassing setbacks against UNWC forces, the corporations finally
agreed to deploy the prototype of the latest XERP generation called the XAGHRATS.04. designed to counter the paralysing ambushes orchestrated
by the UNWC forces, XAGHRATS were tailored to blend in the surrounding environment, handle man to man and close combat situations.
it's time to see if they can secure the total dominance promised by their makers…
Hi guys!
ZBRUSH IS AWESOME! the level of freedom I had while working on this piece was extraordinary.
I found myself working all the way through the night without even noticing the passing of hours for several times.
I'm really happy with this software, I started this project mainly to improve my hard surface modeling abilities.
I watched hours of tutorials, observed numerous artworks by other artists on the net.
it took about three weeks from concept to final renders, and I hope you guys like it!
c&c are welcome
Thank you in advance!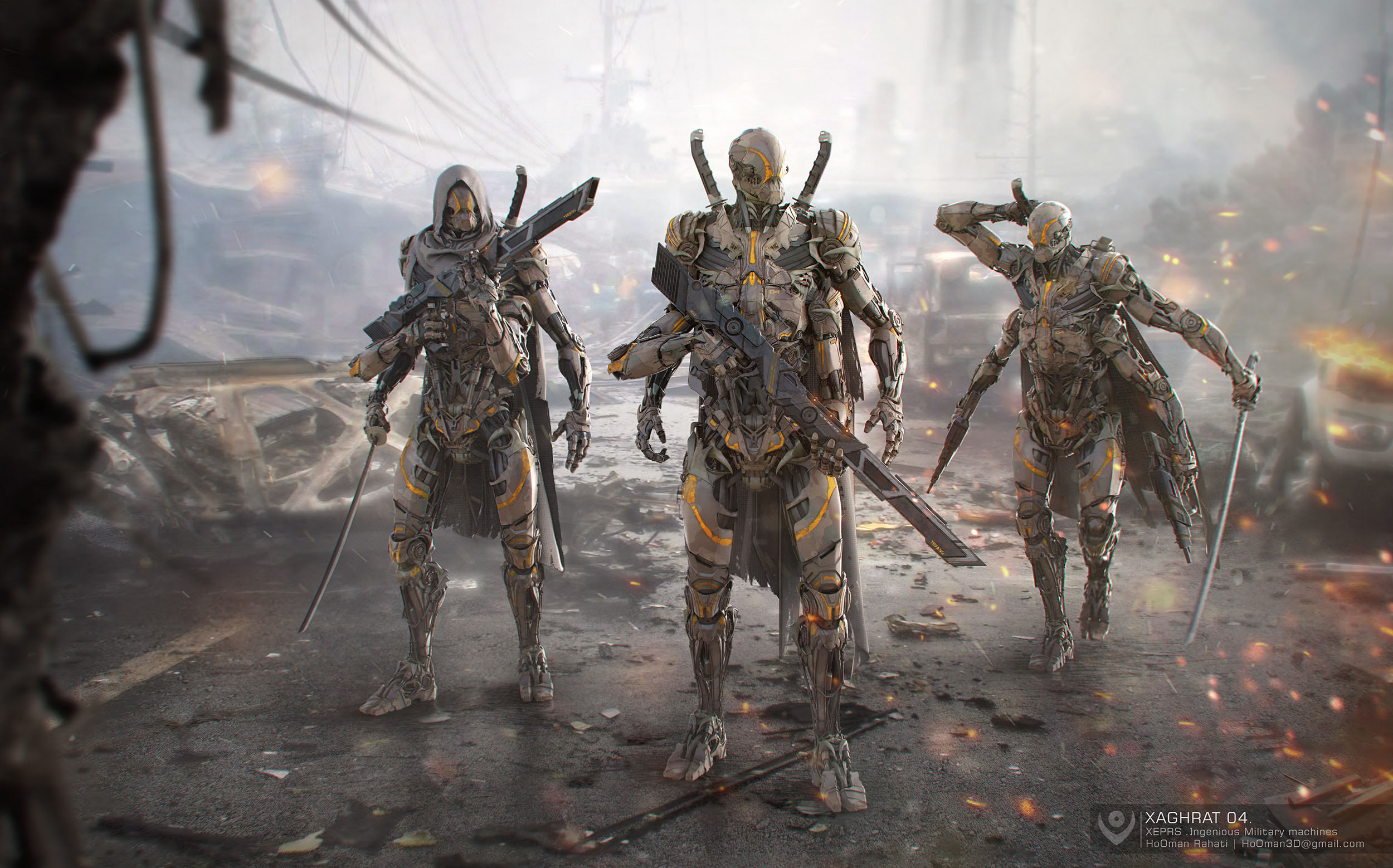 Attachments