Hey all,
First post here :), I thought Ill share my latest project with you all since it was Zbrush heavy :) I started this project for the Sketchfab "GDC Beer Stein" mini challenge. It sounded fun so I thought Ill dust a bit on my sculpting skills and put hand painting aside for a sec.
Started playing with ideas, I was sure I wanted something medieval/fantasy, brutal, a stein or mug you can use to fight with and use as a lethal weapon if you need lol. I very quickly had the idea of a skull, with a ton of spikes attached to it and started sketching about 30-45 minutes landed me here: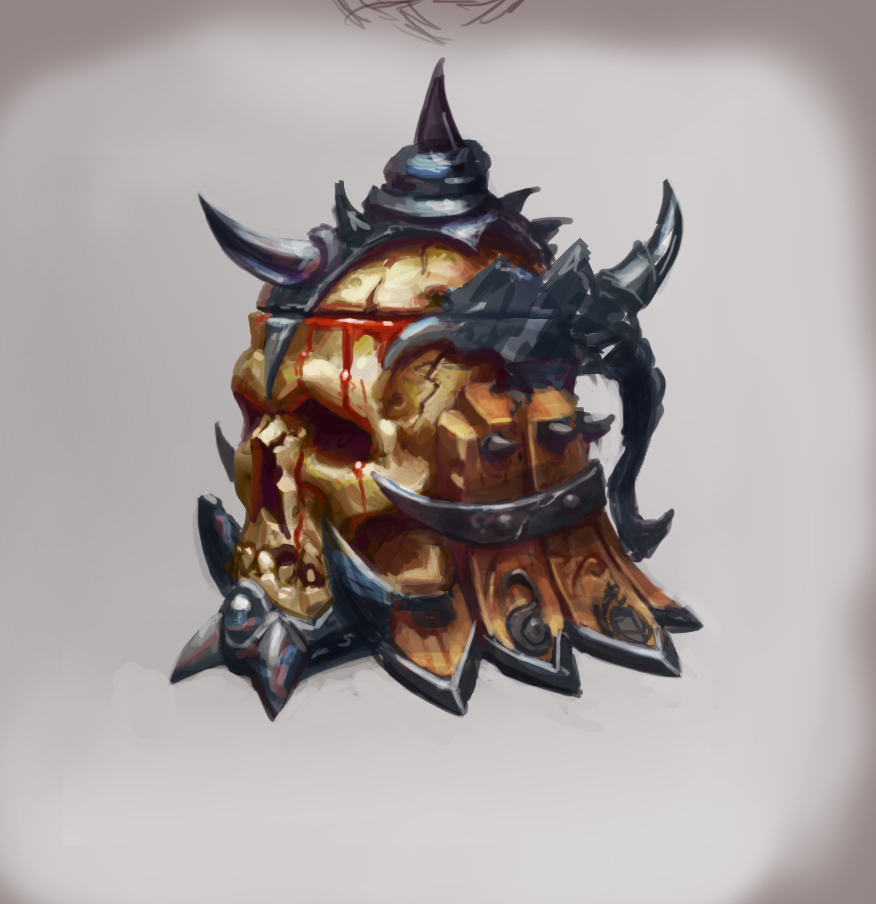 I had the idea to add little goblin/orc figures on the metallic "wings" on the sides, posing them on a way that they are trying to pry the skull open, and I was told that a little mouse or rat would look nice in one of the sockets lol, those I put on the back burner as I didnt have much I couldnt wait to jump into sculpting at this point so I hopped right into Zbrush!


Some pushing an pulling, troubleshooting on my design and I was at the next stage already with a little help from 3DSMax: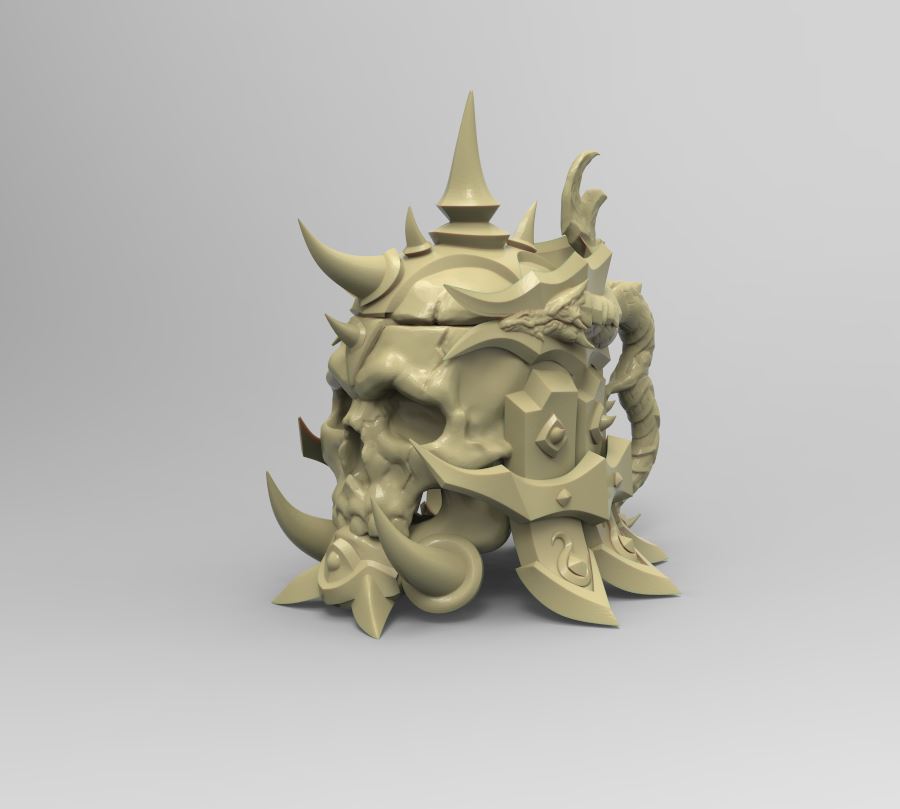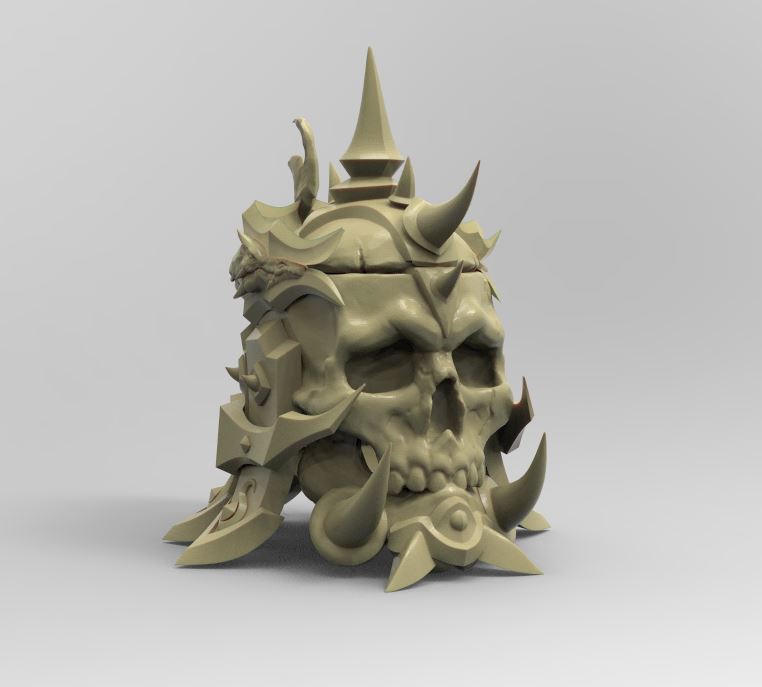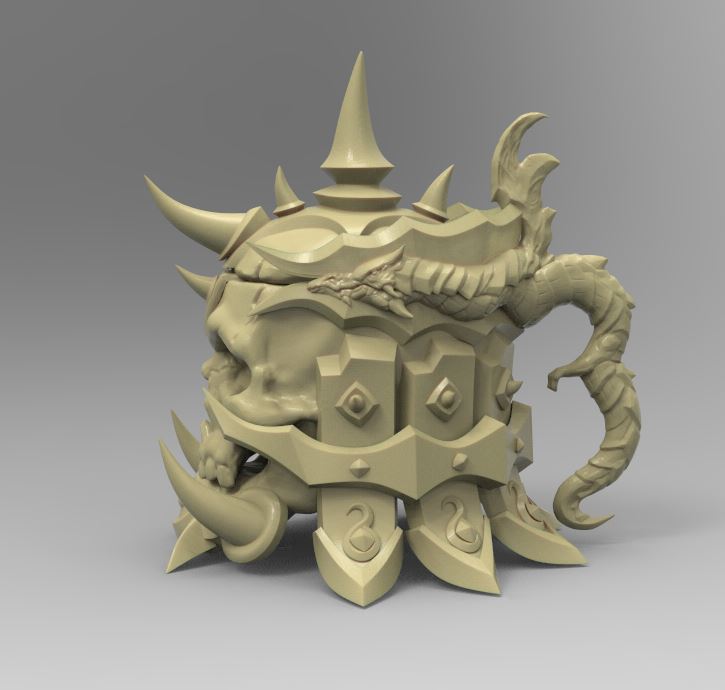 At this point I was contracted for a job so completion didn't look too great rofl, I had to wrap things up asap, I pressed on with refinement, had no more time to play with ideas or design on the fly anymore. So I rushed on with refining which got me to this point: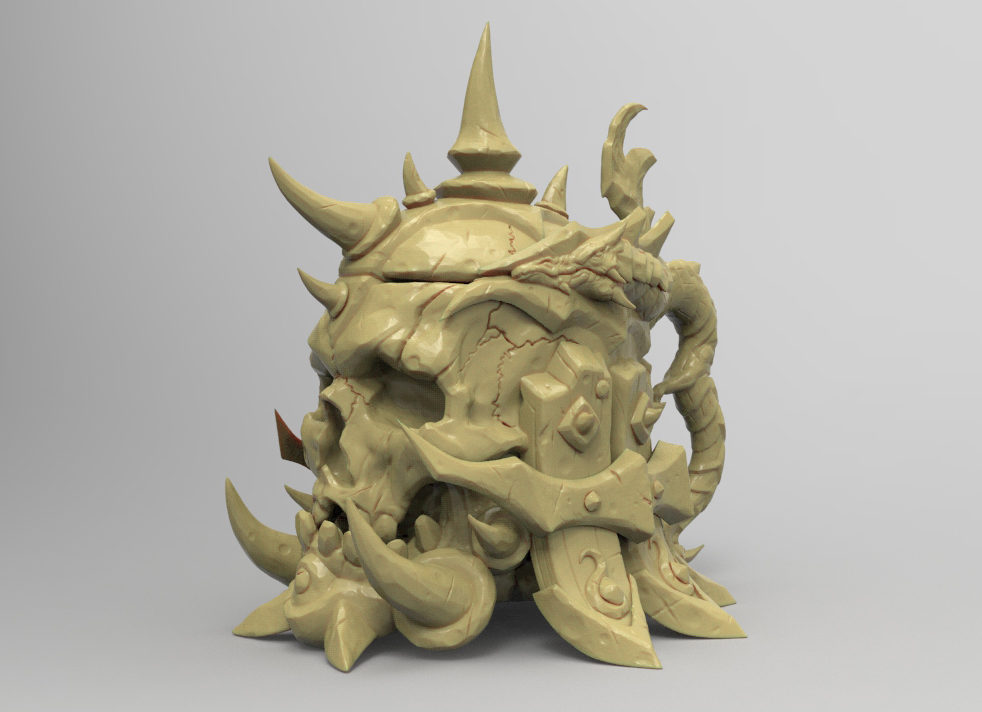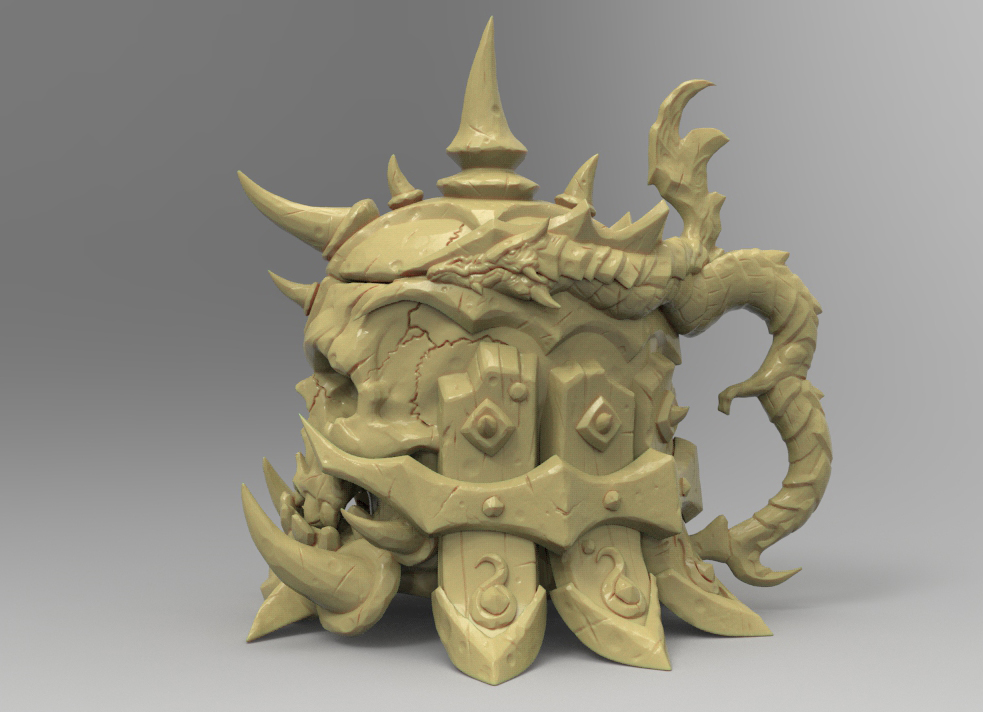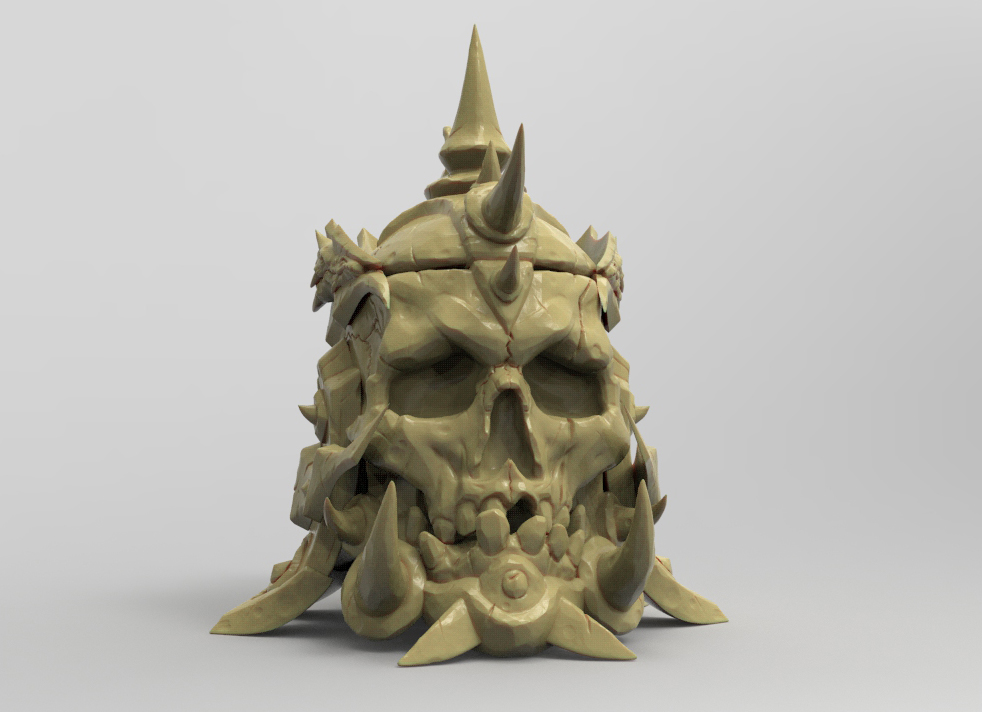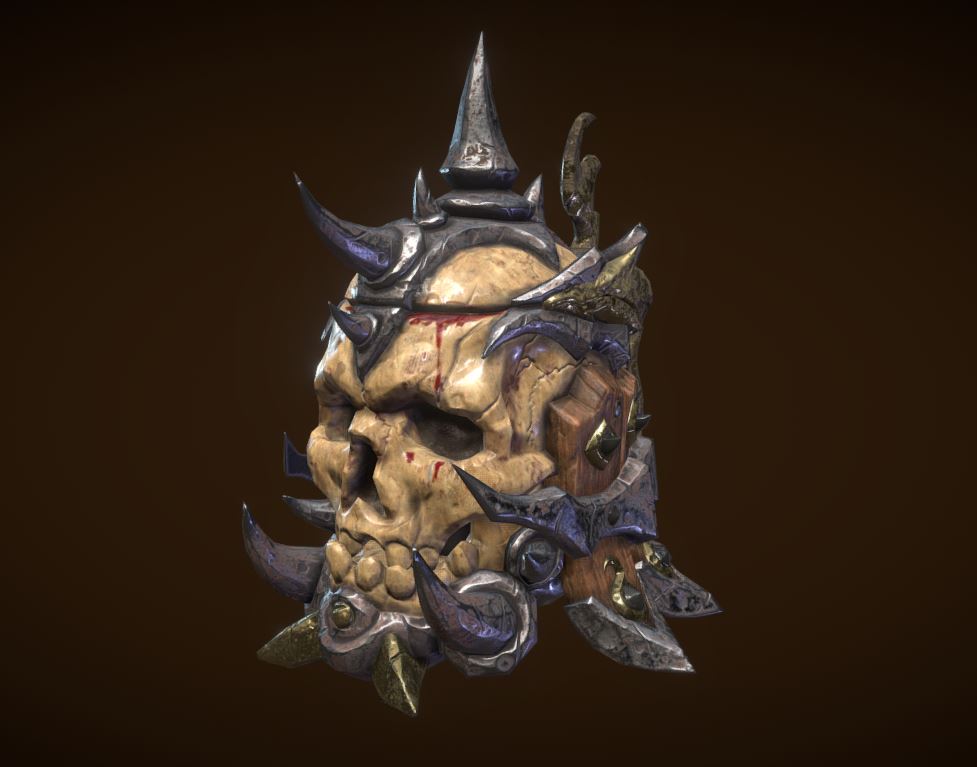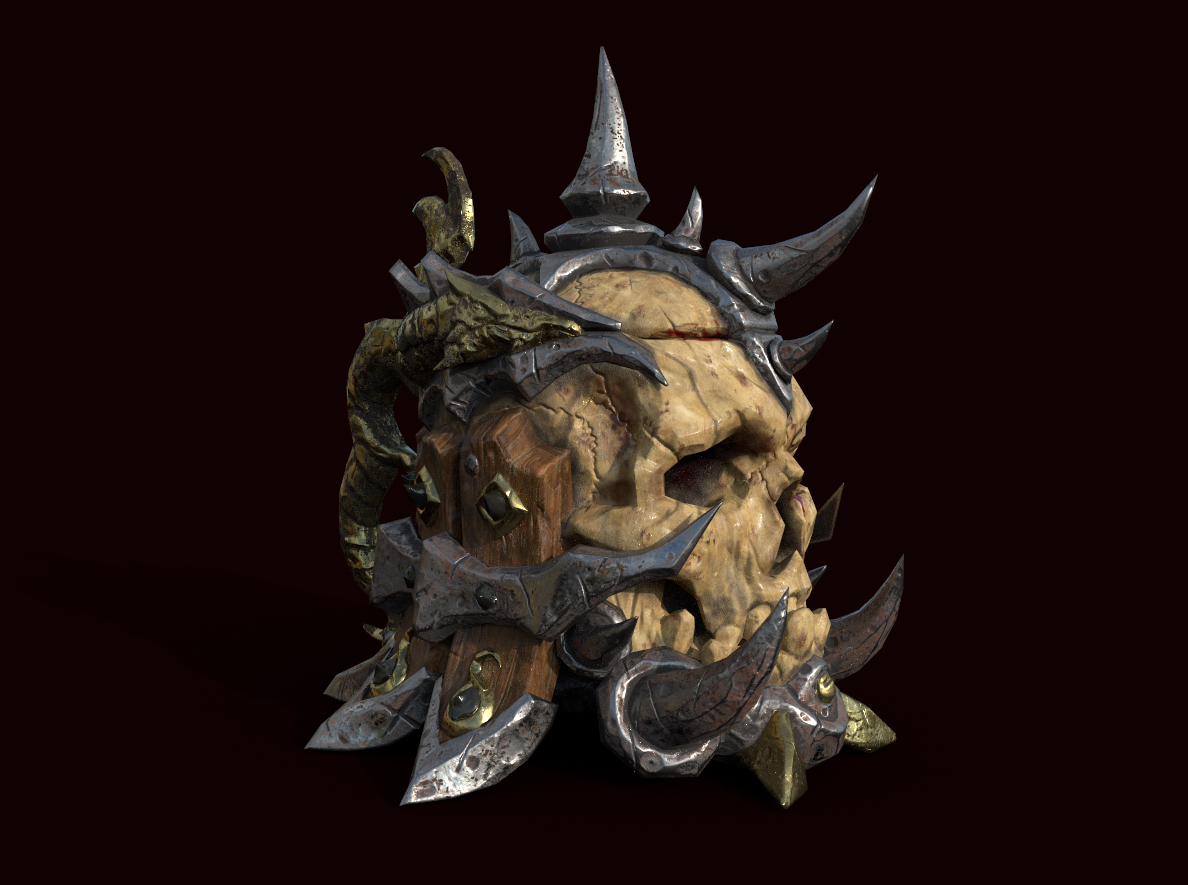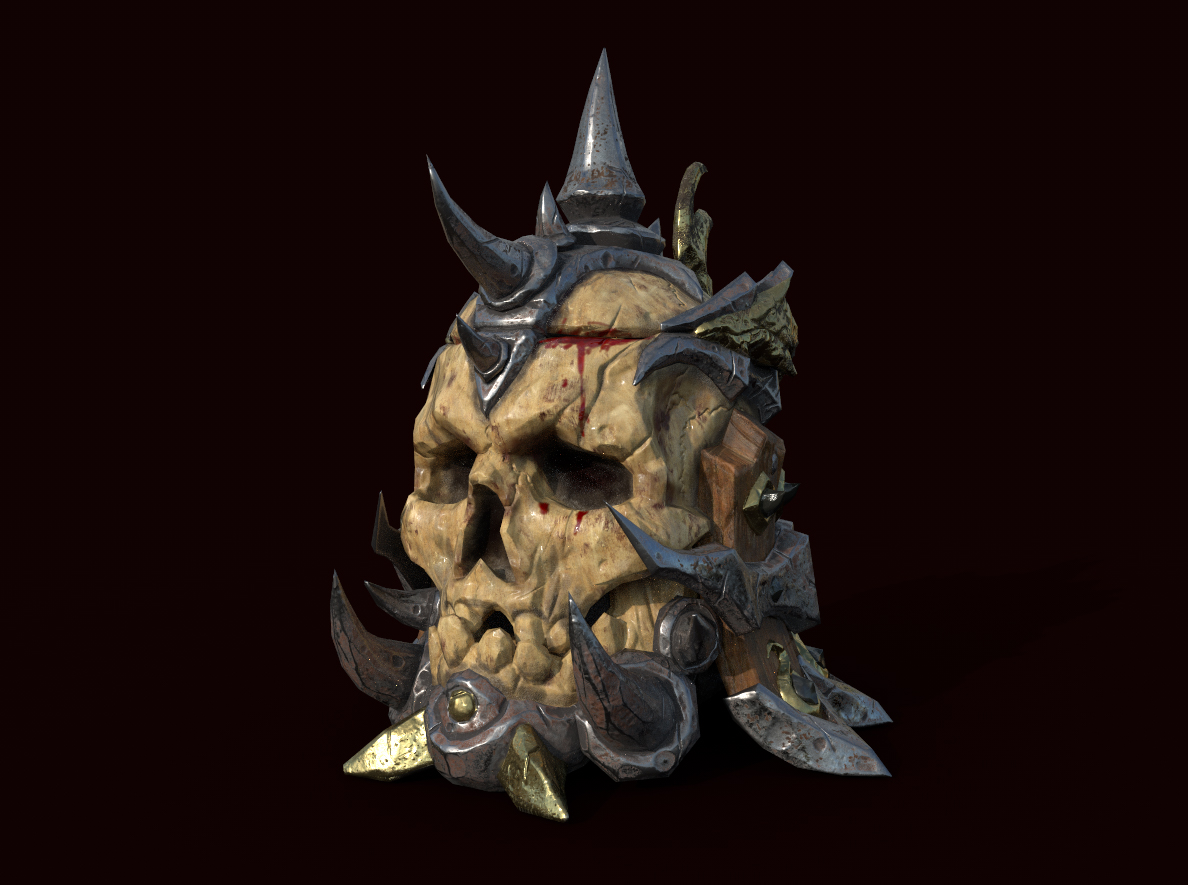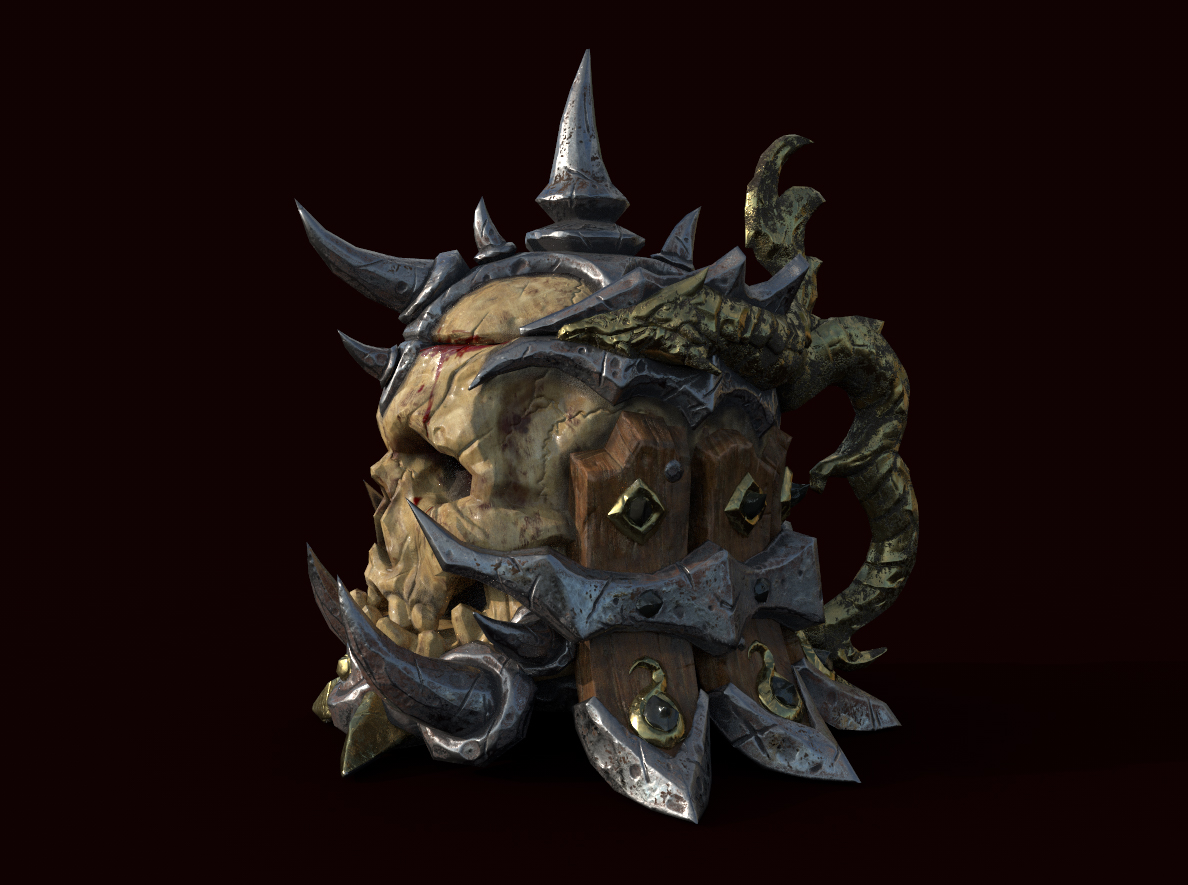 Attachments