The XMD ToolBox is a complete organizational tool for ZBrush! You can load unlimited Brushes, Alphas, and UIs and easily switch between them live in ZBrush.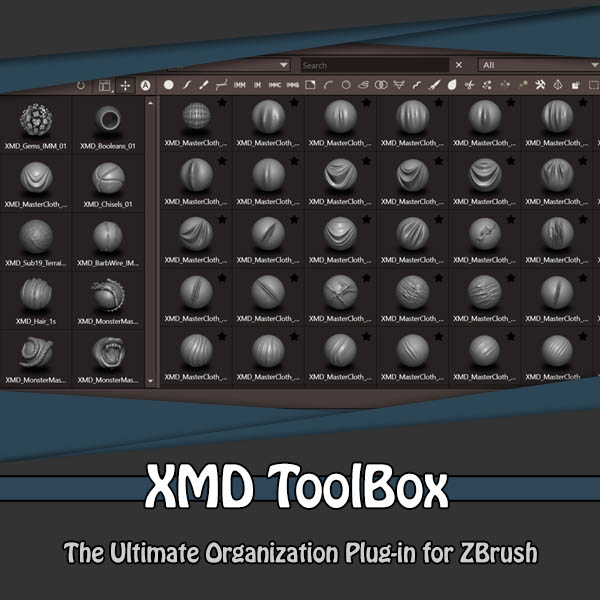 The XMD ToolBox is now completely free! You can go to www.xmdsource.com and grab it now. Once you have a free or premium membership, you can download XMD Brushes straight from within the ToolBox!
With the ToolBox, you can completely organize ZBrush.
Load your brushes, alphas and custom UIs into the ToolBox and switch with ease!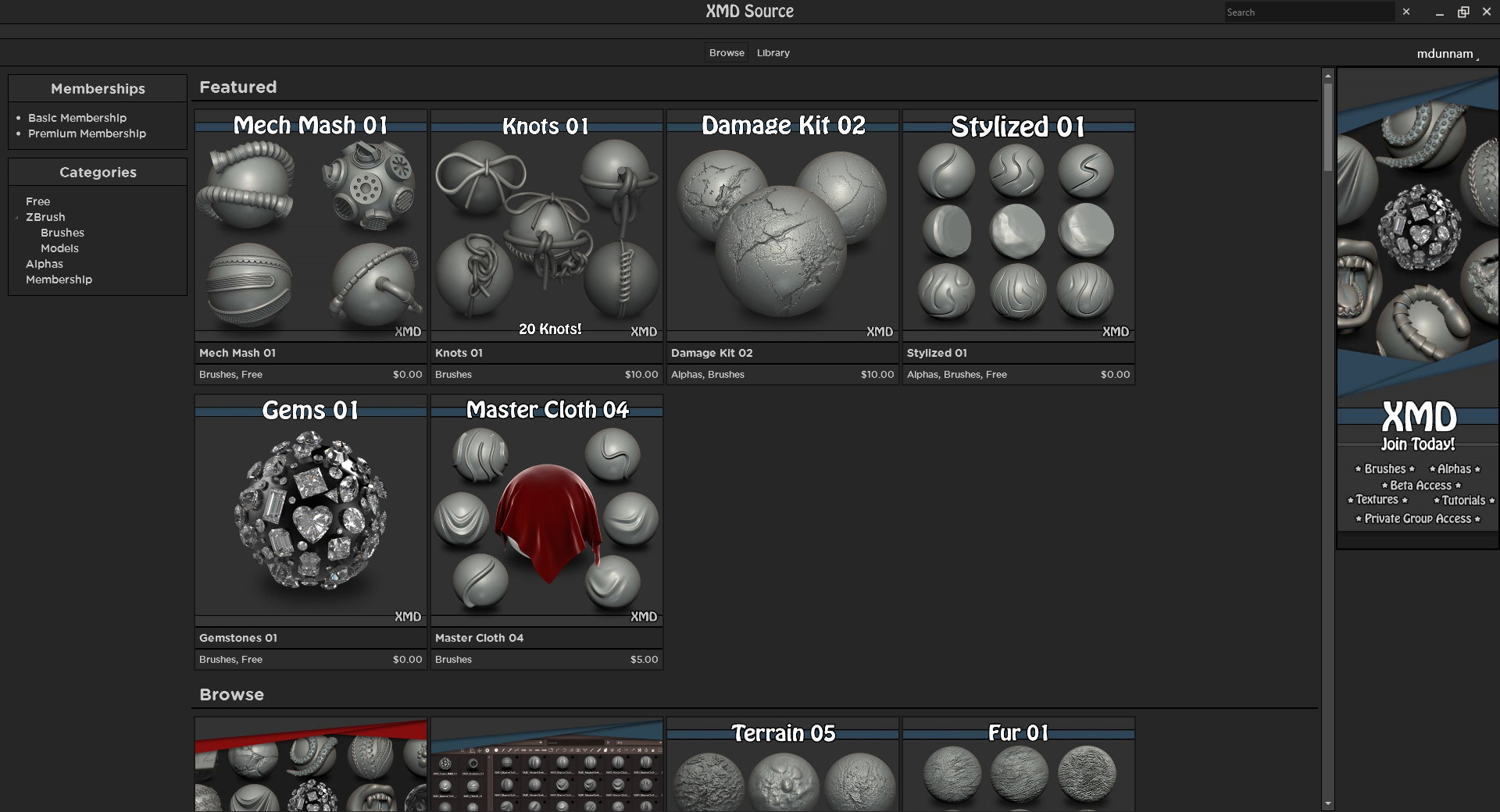 Source Marketplace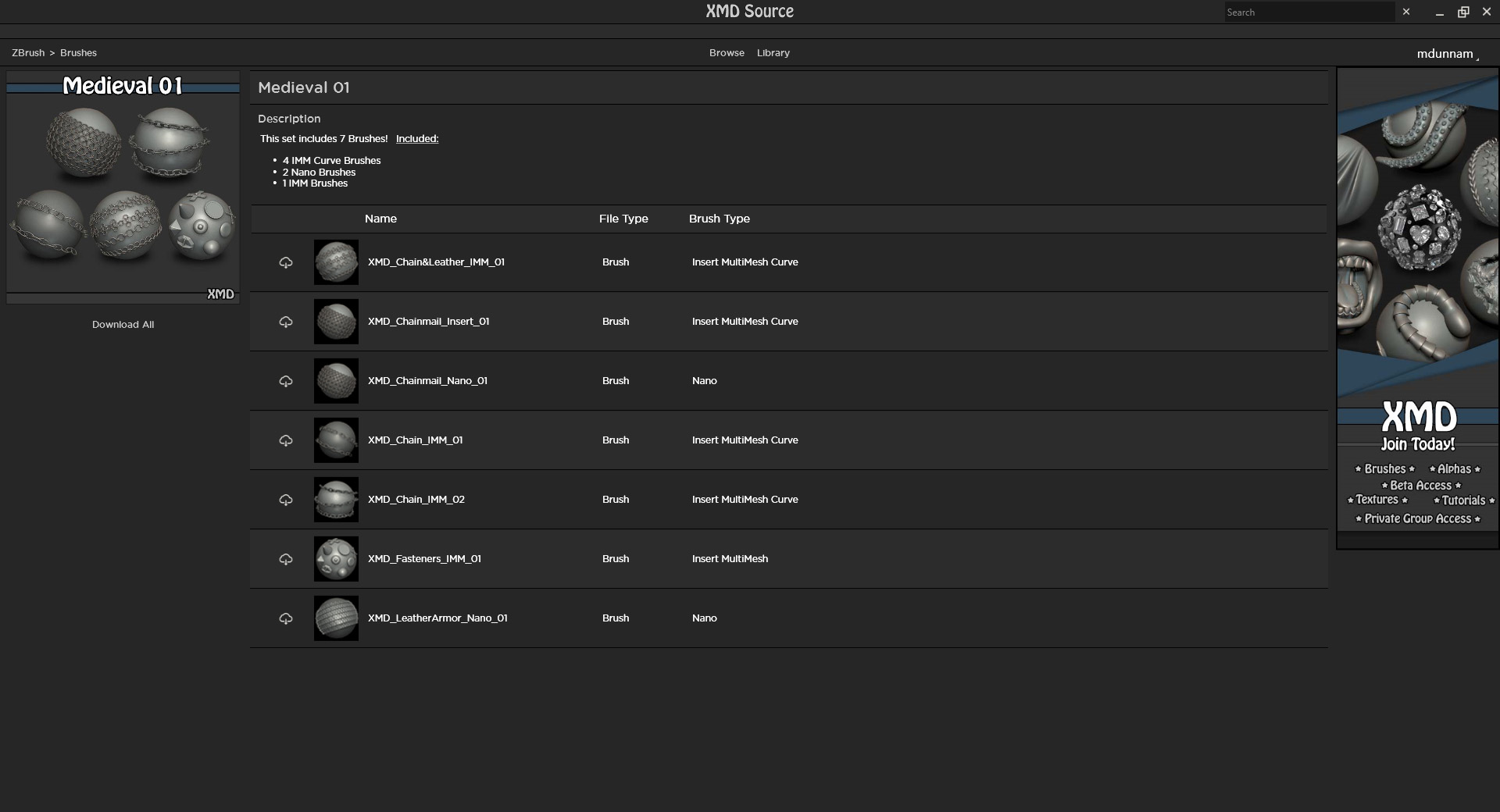 Product Description
We have also released a new addition to the ToolBox, XMD Source! This is a marketplace built into the ToolBox. There are a few different membership types. There is a free membership that will allow you to download all of the Free brushes within the ToolBox.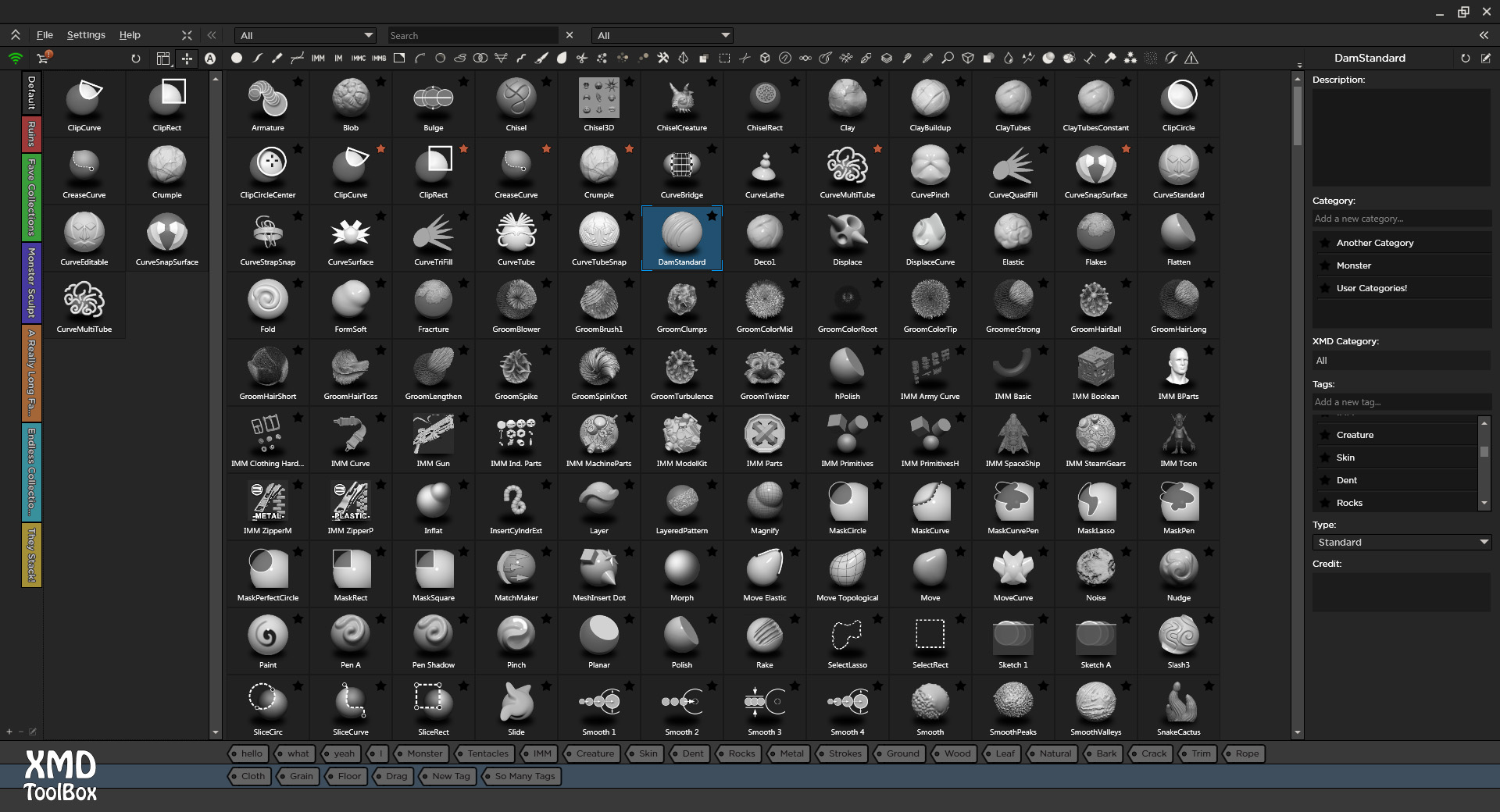 Zbrush ToolBox Plugin Maximized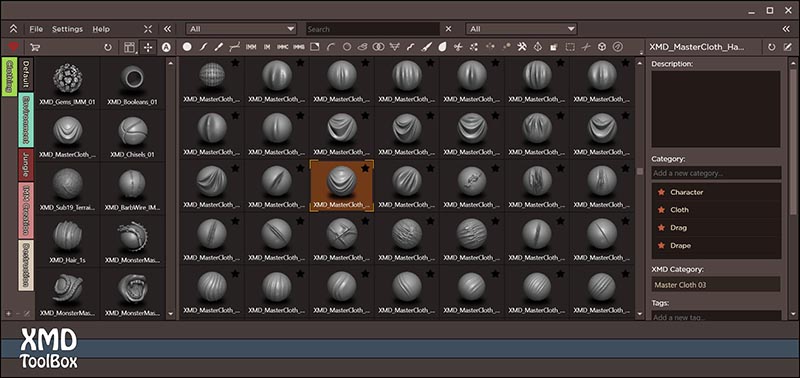 Zbrush ToolBox Plugin Windowed Mode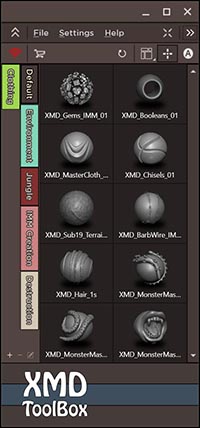 Compact View

Mini Mode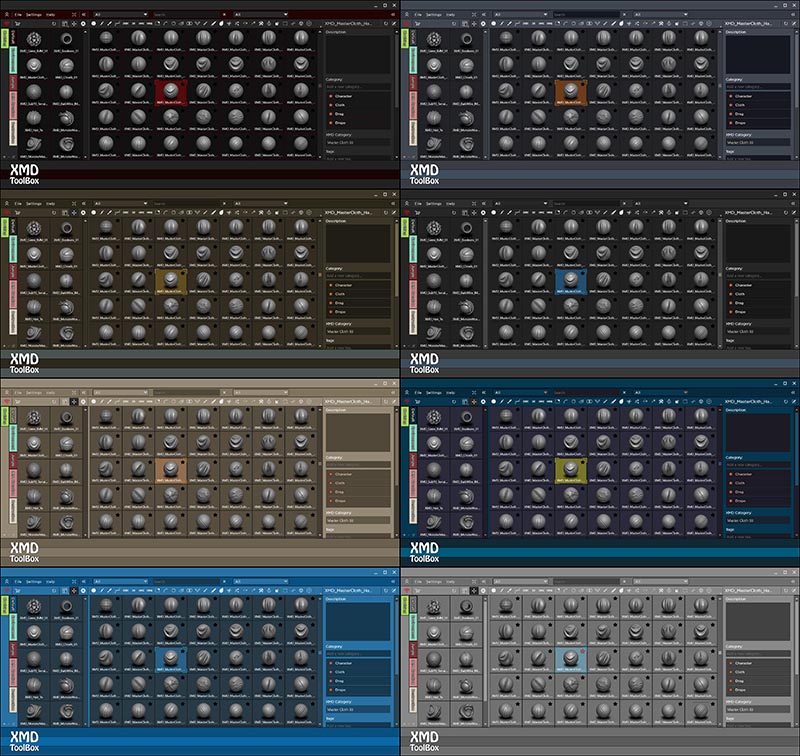 Themes
https://www.youtube.com/watch?v=w0KWmxdk2ug
Enjoy!
-Michael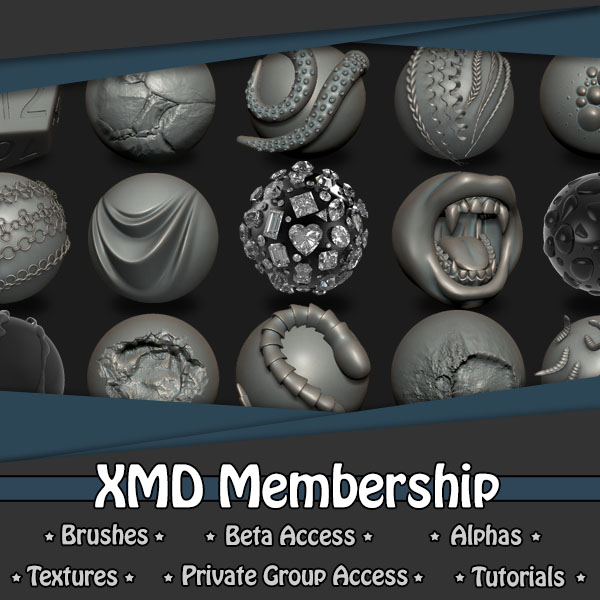 Attachments