The XMD ToolBox is now completely free! You can go to www.xmdsource.com and grab it now.
We have also released a new addition to the ToolBox. XMD Source! This is a marketplace built into the ToolBox. There are a few different membership types. There is a free membership that will allow you to download all of the Free brushes within the ToolBox. There are also different payment types for the Premium membership.
Right now if you join XMD as a Premium member, we are having a 4th of July sale. You will get 40% off the LifeTime Membership. Discount is applied at checkout.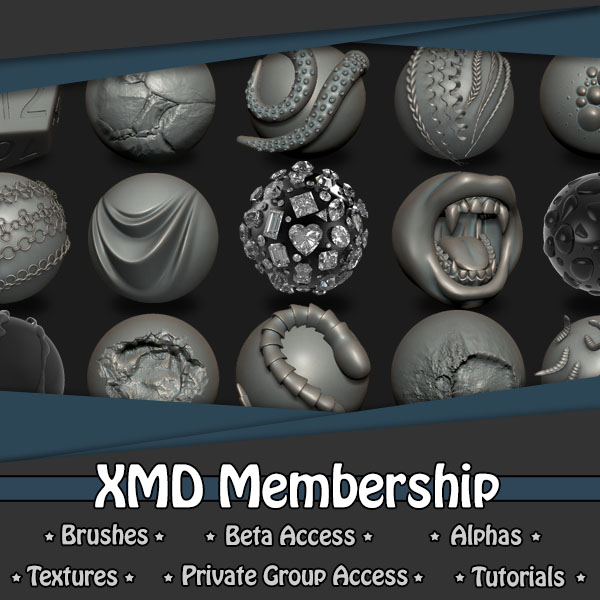 As a member of XMD, you will get:
Unlimited Downloads of all XMD Products
Access to the private XMD Members Only Facebook group
Over 1300 ZBrush brushes!
22 Subscription only brush sets
XMD Tutorials (and more to come soon!)
Over 800 Alphas to use with any program
Access to XMD Source
And so much more!
Here is a video for the LifeTime. It needs to be updated, but it will give you an idea of what you get.
Enjoy!
-Michael