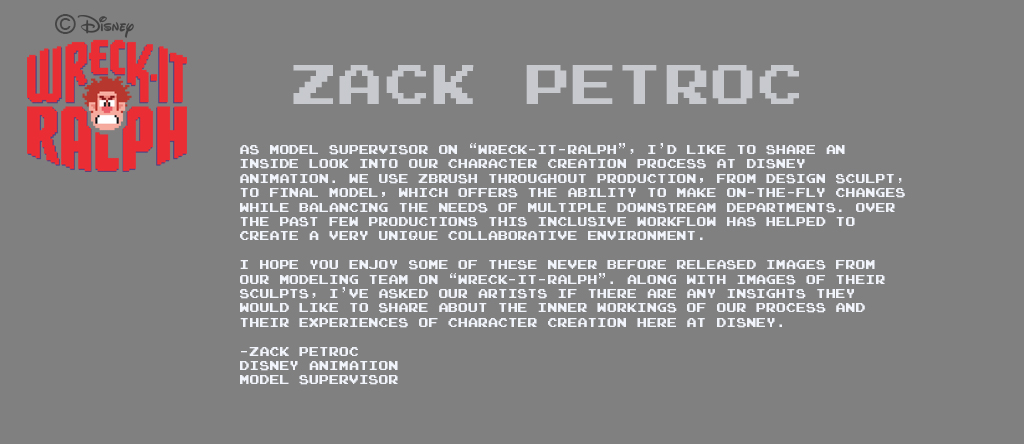 The process of creating characters at Disney is an evolving, collaborative effort. We start with a strong design and must maintain the appeal it conveys throughout the animation pipeline. The design evolves throughout the process, but a large part of what we do is maintaining the attitude and personality of the original drawing as it translates into 3D.
We use ZBrush at WDAS as a tool that allows us to make changes and explorations quickly with designers and animators. We can explore facial expressions, and test out proportion adjustments on the fly without waiting for draw-overs or note sessions.
Here are some of the characters I worked on for Wreck-It that benefited from this workflow: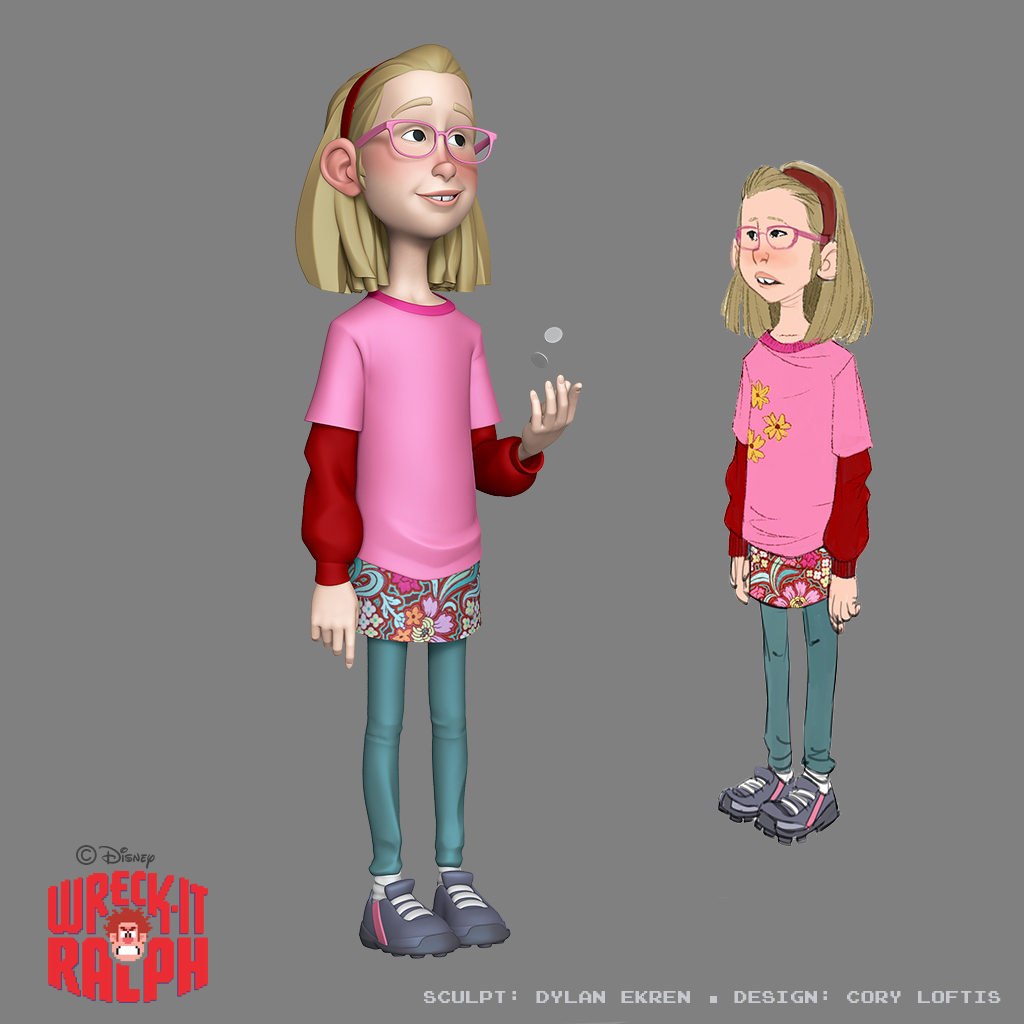 This is the Moppet Girl from the arcade; she is a good example of how we start with a concept, and end up with a slightly different final version based on design and animation notes. Concept by Cory Loftis.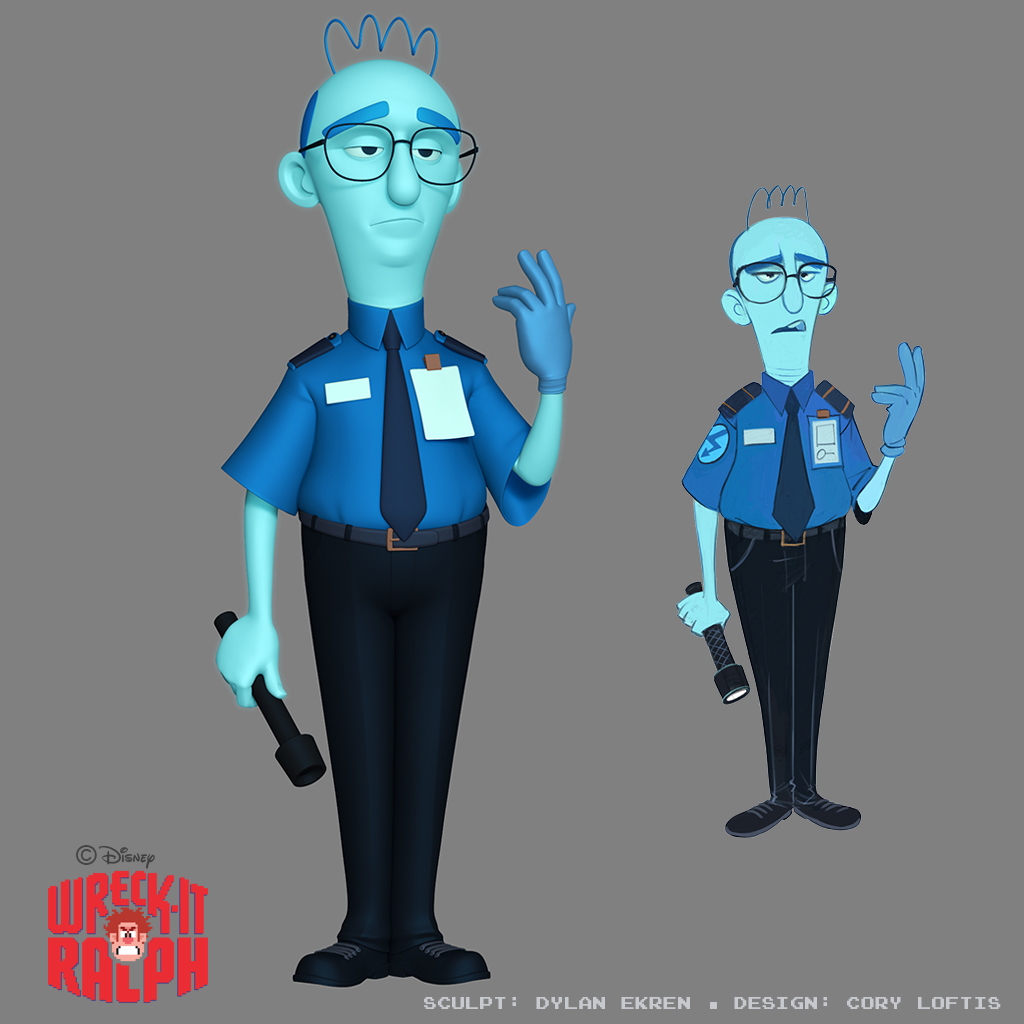 This is the final design for Surge Protector. There's something about him I just don't quite trust. Concept by Cory Loftis.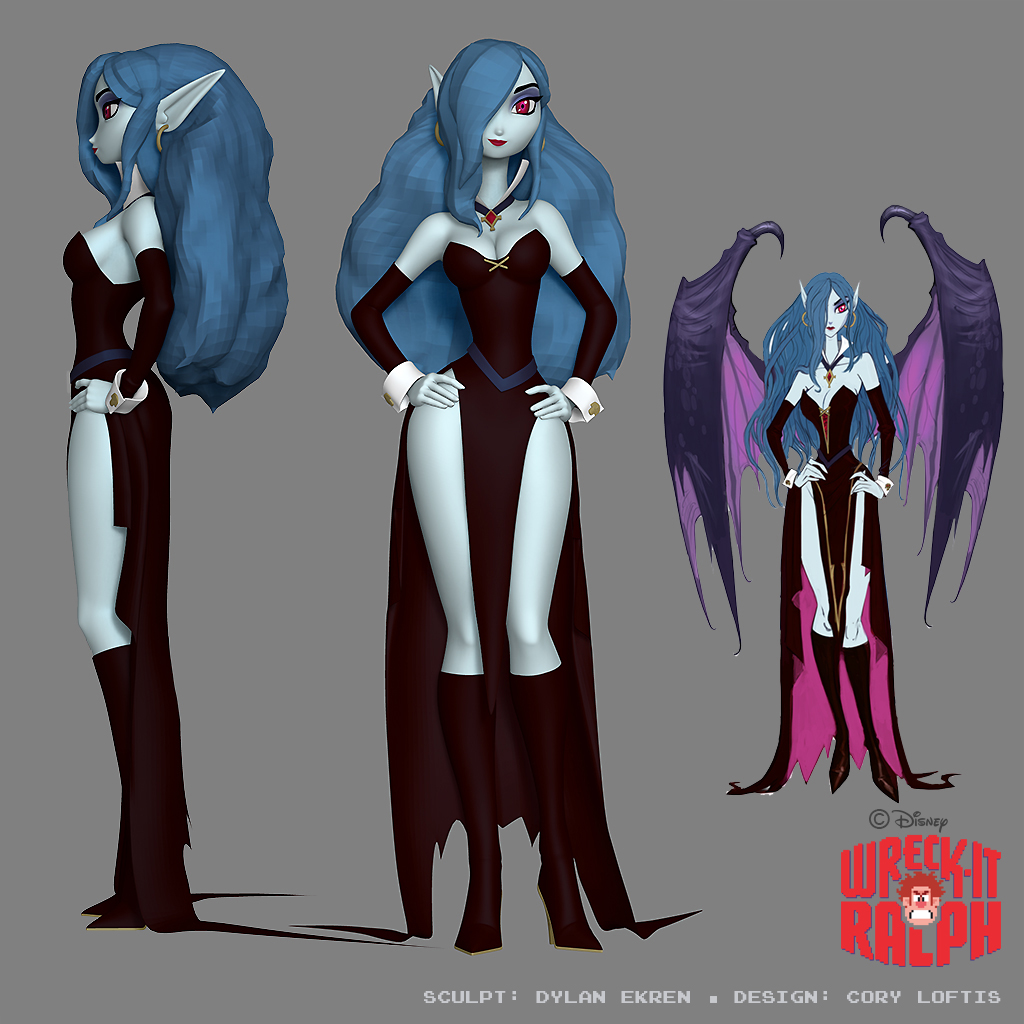 This character is the Sorceress, one of our Bad Anon characters. Originally, she had very detailed bat wings, which were cut because she couldn't sit properly in her chair. Our hair proxies for Wreck-it were low res, and meant to represent the general shape and volume of the hair for the Look development department to create Xgen hair. Concept by Cory Loftis.
more–