Here…
What can you told me about this model on this stage?
any troubles?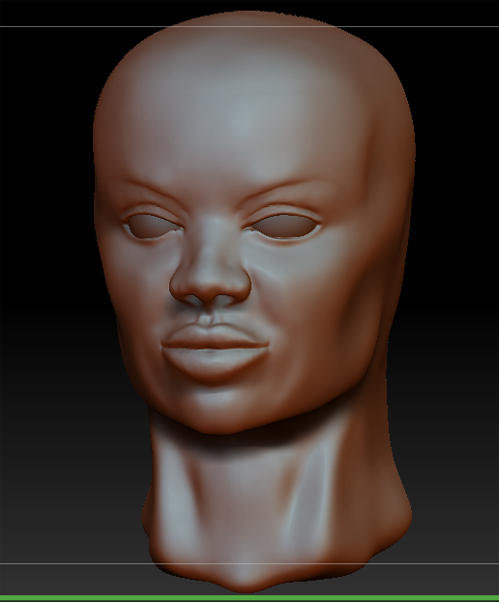 The skull is too wide. The sternomastoid muscle is strange, but I like your work on the lips. Keep showing more stuff.
Good start, but go back to the lowest sub-d level and re work the form. Make the lips come from the face rather than out of it, if you know what I mean.
When you go back to the lower sub D level, get some edge loops where the ears should be and start pulling the ears out. You dont want to be at this stage with no ears, they should be fully there with the rest of the head.
There is two main attachment muscles for the neck, the masteroid that attaches to the sternom which always apears thinner, then theres the Masteroid muscle that attaches to the clavical bone, this is the one that you have at the moment, It needs to be much softer and less apparent.
Keep going you have made a fine start.