Ofer, why did you hide that???
This is sooo cool! I was about to select a brush when, pretty much for the first time, I recognized the brush selection slider. I usually select a brush with the icons. And… I saw that you can enter a NUMBER! I used the slider and saw that there are 47 brushes. But I can ENTER numbers!!! So I entered 48. Zbrush did not do anything! Hmmmm. Used to hunt easter eggs in applications I entered 49. AND… to my surprise! A NEW BRUSH popped up: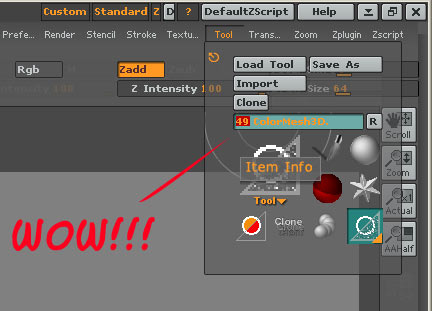 That is a fantastic Brush! I cannot believe that nobody has found it before.
Here is also a Recording I made to show the function of this one of a kind brush.
Cheers and happy experimenting
Lemo