A WIP towards the cover of "Mutopia" issue 2 of 5. Textured in Zbrush. Rendered in Keyshot.
Attachments
Just a little lighting look dev with vray…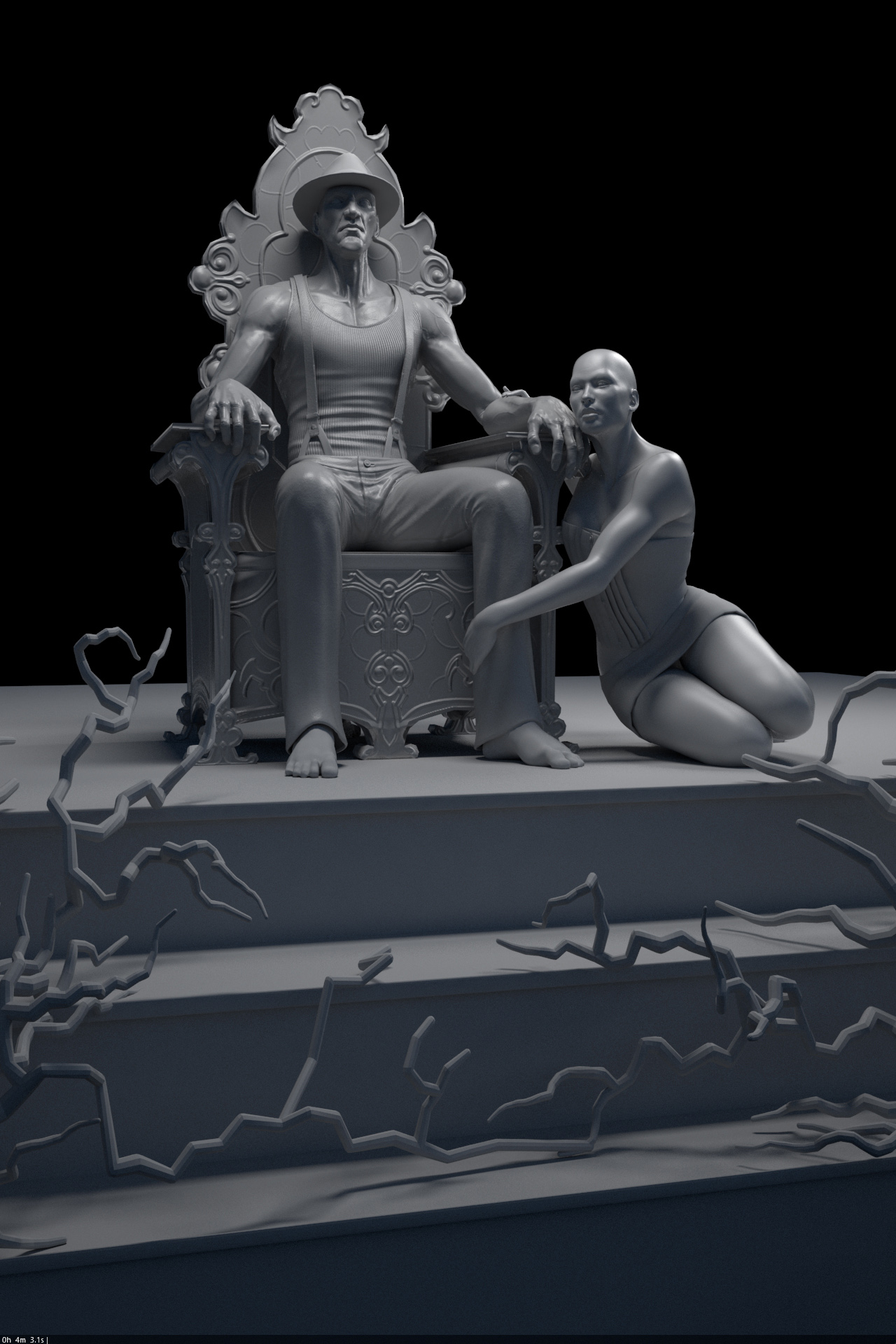 I had not used xgen yet and wanted to give it a whirl. I modeled the hair in zbrush with fibermesh, then exported curves out to be used as guides in xgen. There was quite a bit of tweaking, but its about there. Most likely will go back in a fine tun the region map to allow for certain clumps of hair to gather on their own without having to mess around with clump modules too much.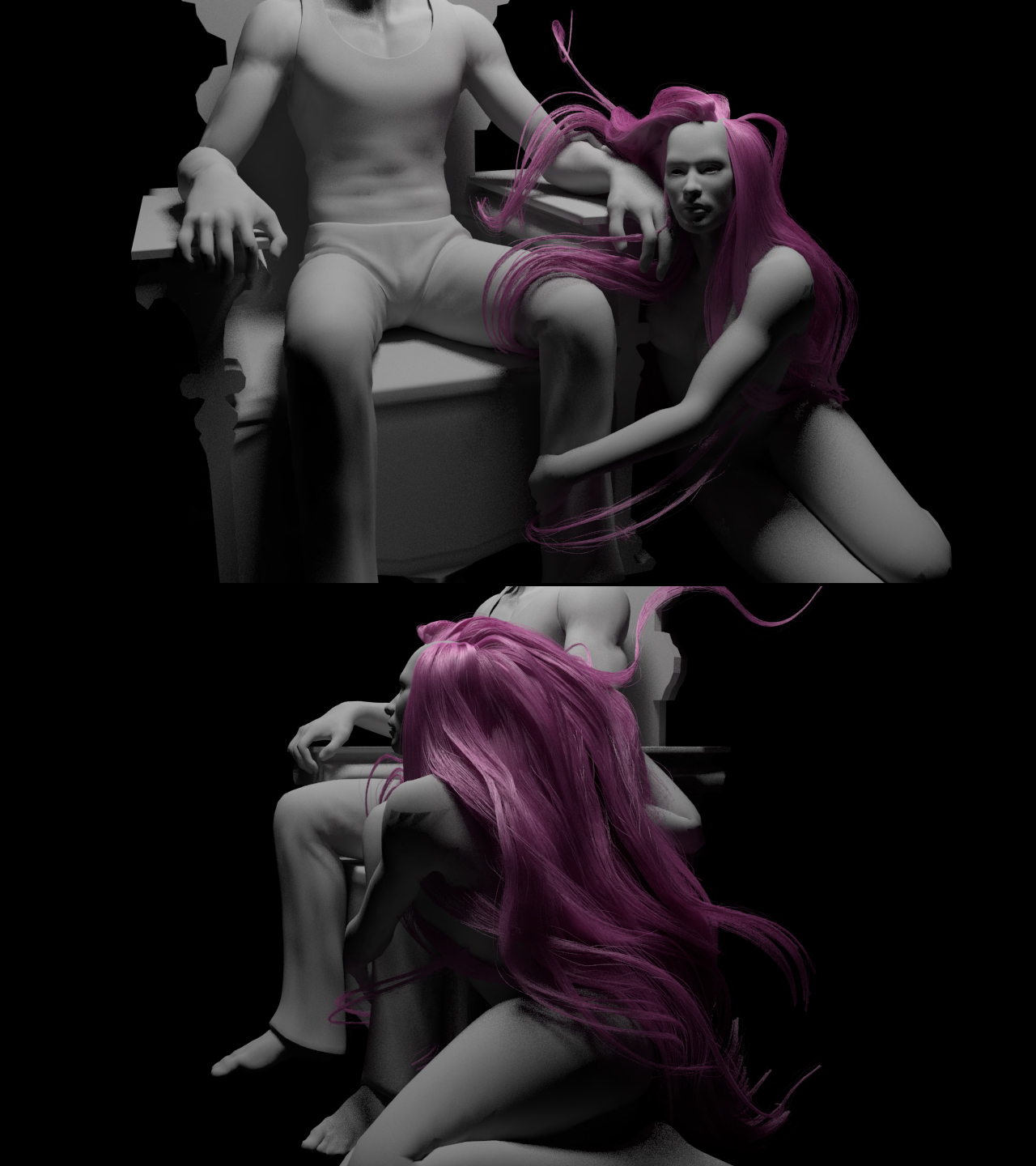 nicely done. Keep up the great work
Finally done! Started my process in zbrush with modeling and sculpting. I unwrapped the character in zbrush and the chair with uvlayout. There is a mix of texturing here; some with polypainting and Photoshop and others with substance painter. The hair was first modeled in zbrush with fibermesh, then exported the curved to maya and converted to guides for xgen. I'm really liking xgen for hair; its my first time using it. The render was made in vray and composited in Photoshop.