I wanted to try hyper realistic skin textures on something but still have a stylised sculpt so I decided to go for this demon character I found on instagram. The concept is by peter straubel.
here is where it's at right now (BPR render), did something different with the hair just cos i wanted to play around with new ideas… not sure how to convert it into hair cards or make it game ready in some way but i like the look of it.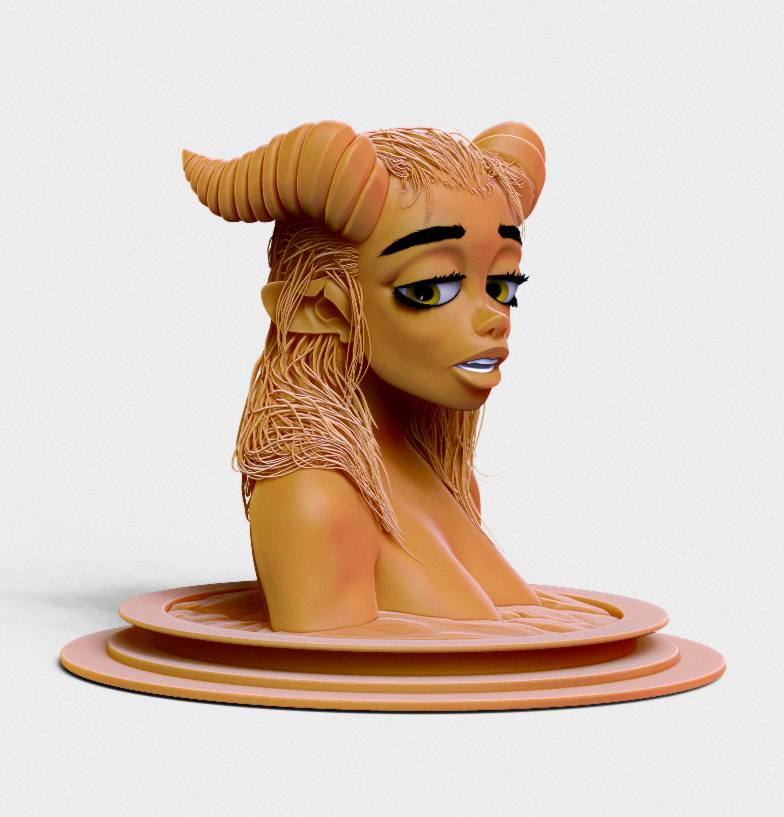 Retopo done! would love to hear if i messed up in areas, really tried to get good edge loops which make sense for animation…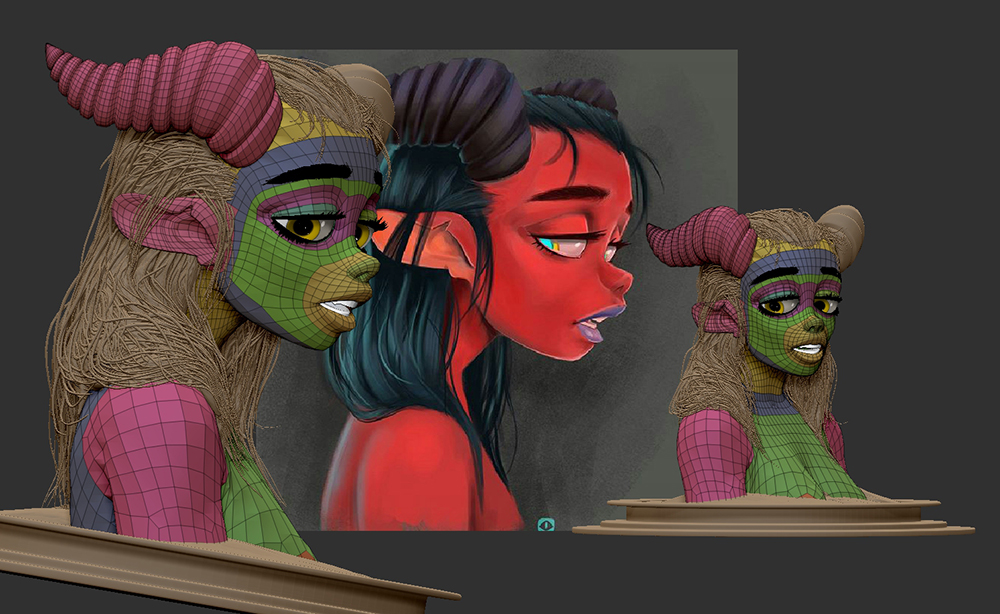 UV and substance up next!