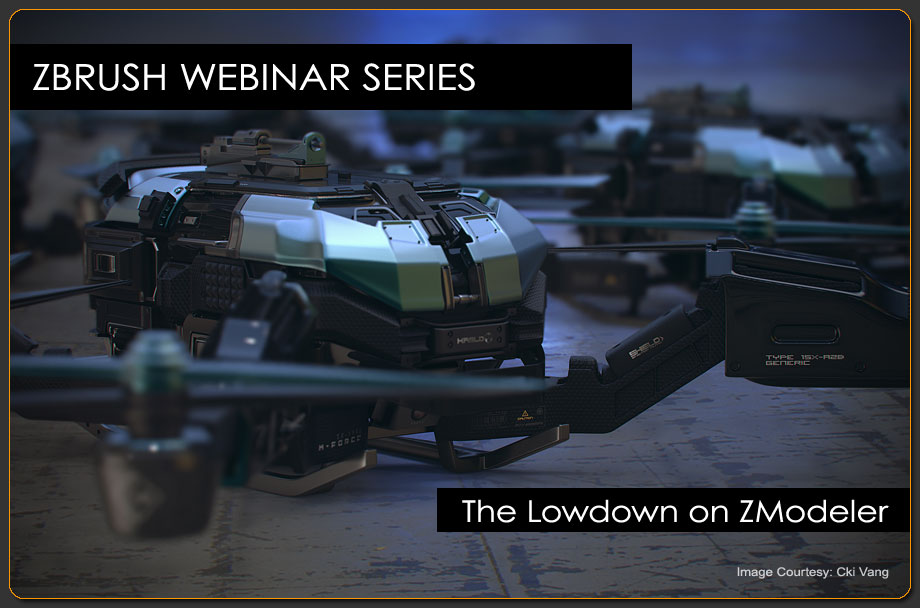 We are now pleased to share the video of our first ZBrush Webinar!
Title: The Lowdown on ZModeler
Date: March 24th, 2016
Features Covered: ZModeler Brush (Actions, Targets and Modifiers), Dynamic Subdivision, ZBrush to KeyShot Bridge
No matter your industry, the ZModeler Brush and Dynamic Subdivision combine to form a unique workflow for creating low polygon models. The ZModeler brush is a new brush released with 4R7 that contains polygonal modeling functions allowing you to quickly model shapes without going to another application. Using the basic principles of poly modeling along with ZBrush's unique workflow this webinar showcased some of these features, empowering your own asset creation in new ways. We finished with a final render in KeyShot, using the ZBrush to KeyShot Bridge.
Recap Video:
Some beauty shots of the model created during the webinar: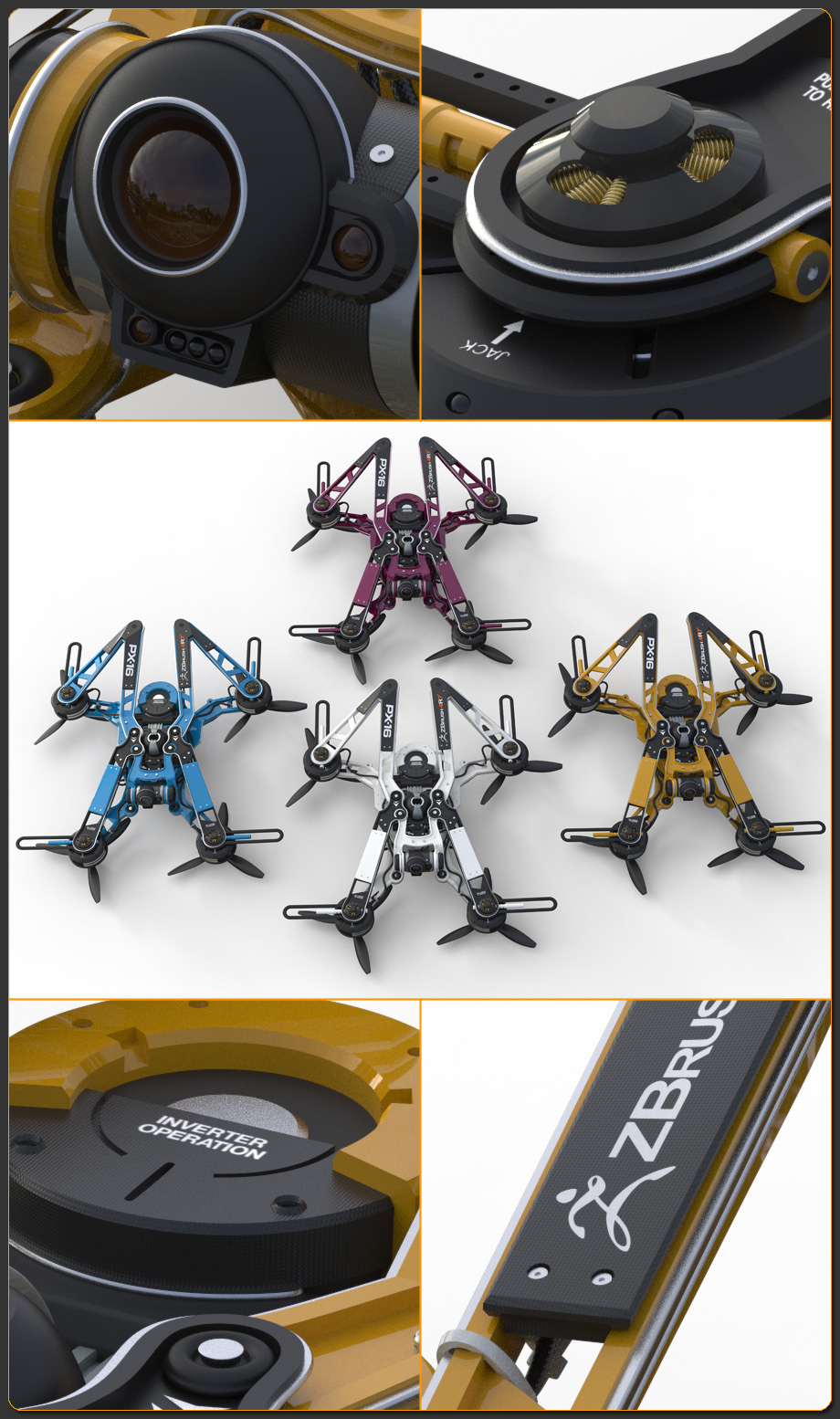 The next webinar has also been announced! Register for "Don't Just Build It: Array Mesh It!" today!