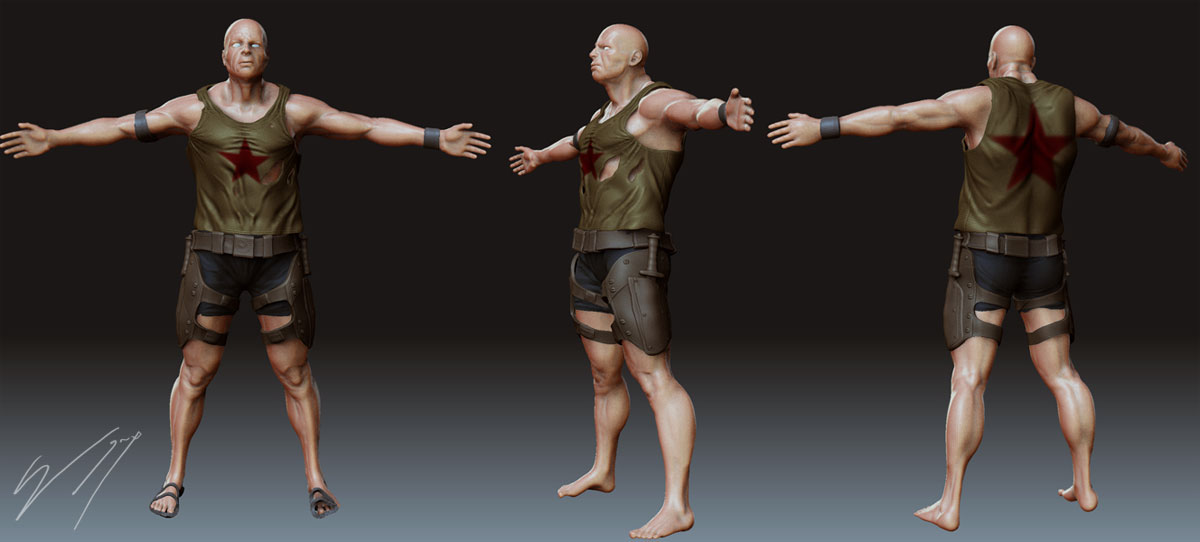 Quick mess around
Ok as an sort of a companion to my head thread here's a one for full body models, both serious and mess arounds that I do when I have a few mins to spare. Dont ask me what the hell the first one is supposed to be because I haven't a clue lol… Mostly it was just an escuse to add some accesories.
The 2nd one is a early zbrush 3 sculpting test that I finaly got around to adding some arms to. Not a serious sculpt in any way as I didn't spend a whole lot of time on the anatomy. (I treat speed anatomy sculpts like my speed heads…as ways to finding intersting shapes and concepts.)
Both stilll have their fair share of problems (the first ones legs could be awhole lot better and generally needs some serious tightenting up at some point. )The second as I say is basically just a mess around to see what popped out, although those legs need to go real fast!.
Enjoy
Wayne…
Attachments