Well, nothing special to describe, really

Just wanted to draw something on the subject of Angels leaving among us, in the modern world, watching us, sometimes helping us and sometimes not. Who they are, who do the leave for - humans or gods, what are their goals, who knows. But they are definitely one of the most attractive heroes of mythology. So I thought it would be a nice idea to portray one of them
I hope you'll like him

It's a mixture of matte painting (background city), 3D (which is approx. 60% - foreground buildings and character itself) and 2D digital painting (wings and additional shading). Was rendered in XSI. Completion time: 5 or 6 days.
Soft used: Softimage|XSI, zBrush, Photoshop.
[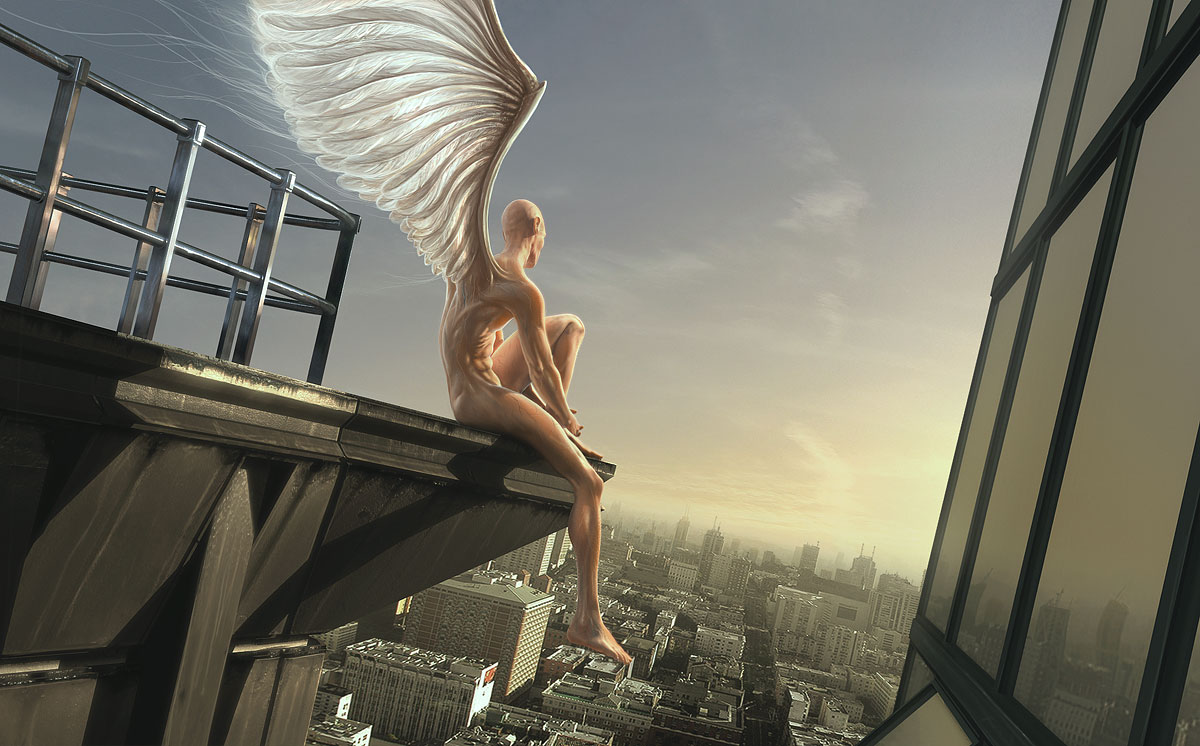 ](javascript:zb_insimg('31093','ZBCImage1.jpg',1,0))
And here's wireframe:
Here's the link to smaller resolution.
Thanks in advance!