Hello everyone, hello Zbrush Community !
My name is Victor Gaza known as VickGaza across all boards hehe and this is my 1st time getting out of the closet :))
I always admired this community ever since I found it but I always felt that my skills are not good enough to show around here, or any where on the web lol [-O<
This is my latest character that i`m quite proud of, took quite some time to complete as I went crazy on the details that are now lost once maps were resized but none the less great practice.
This character has been done as a university brief , I am a MA Student at the University of Hertfordshire, UK.
The character has 18k triangles as a 1st LOD spread across 2 maps of 2k size each so 2xDiffuse, Normal and Specular.
Specular also has a tweaked alpha as a Gloss map.
Sculpted in Zbrush, Retoped in Topogun, Uved in Maya, Textured in Zbrush and Photoshop, Baked in xNormal and finally Rendered in Marmoset Toolbag
I hope you guys like it and feel free to comment and suggest anything and everything, be it harsh or light, positive or negative, constructive or bashful, I want it all

For more pics and WIPs and 2d/3d stuff please visit my blog at www.vickgaza.com .
Thank you for your time and thank Zbrush Central Team for this amazing community that I now plan to be a part of.
A youtube turntable of the character can be found here :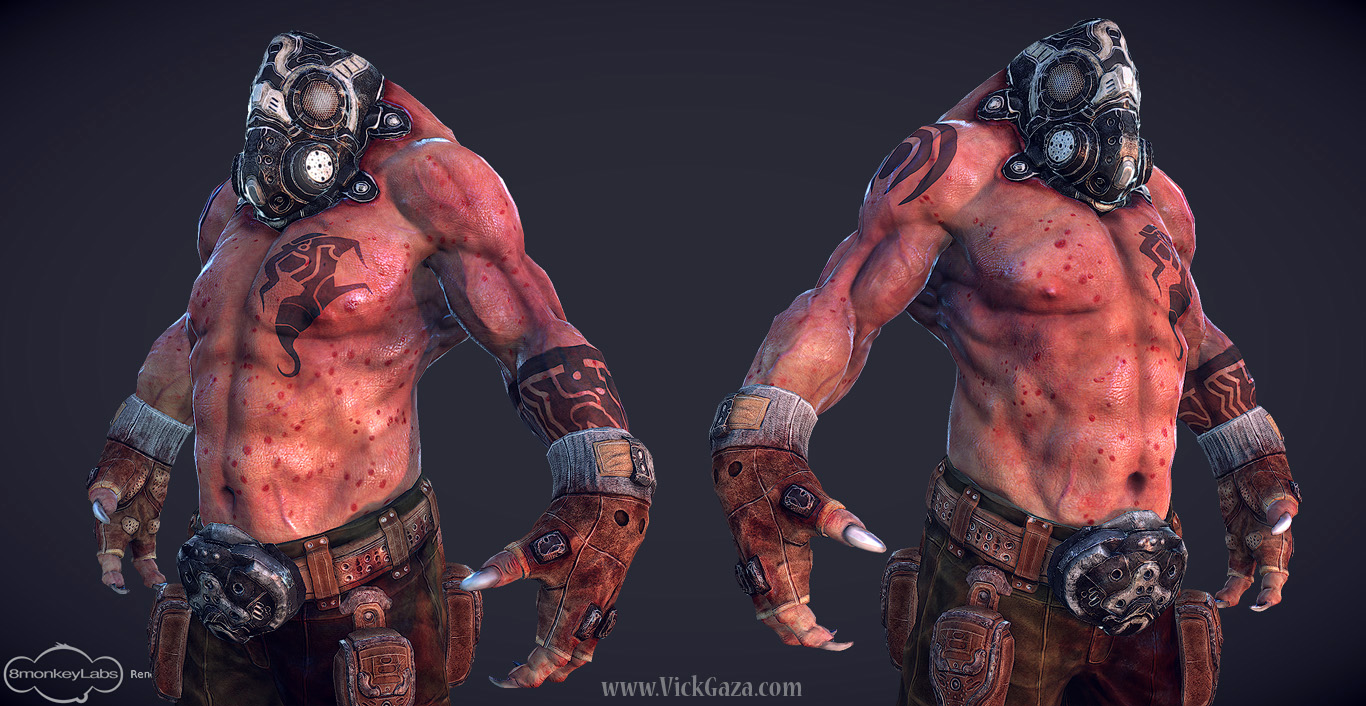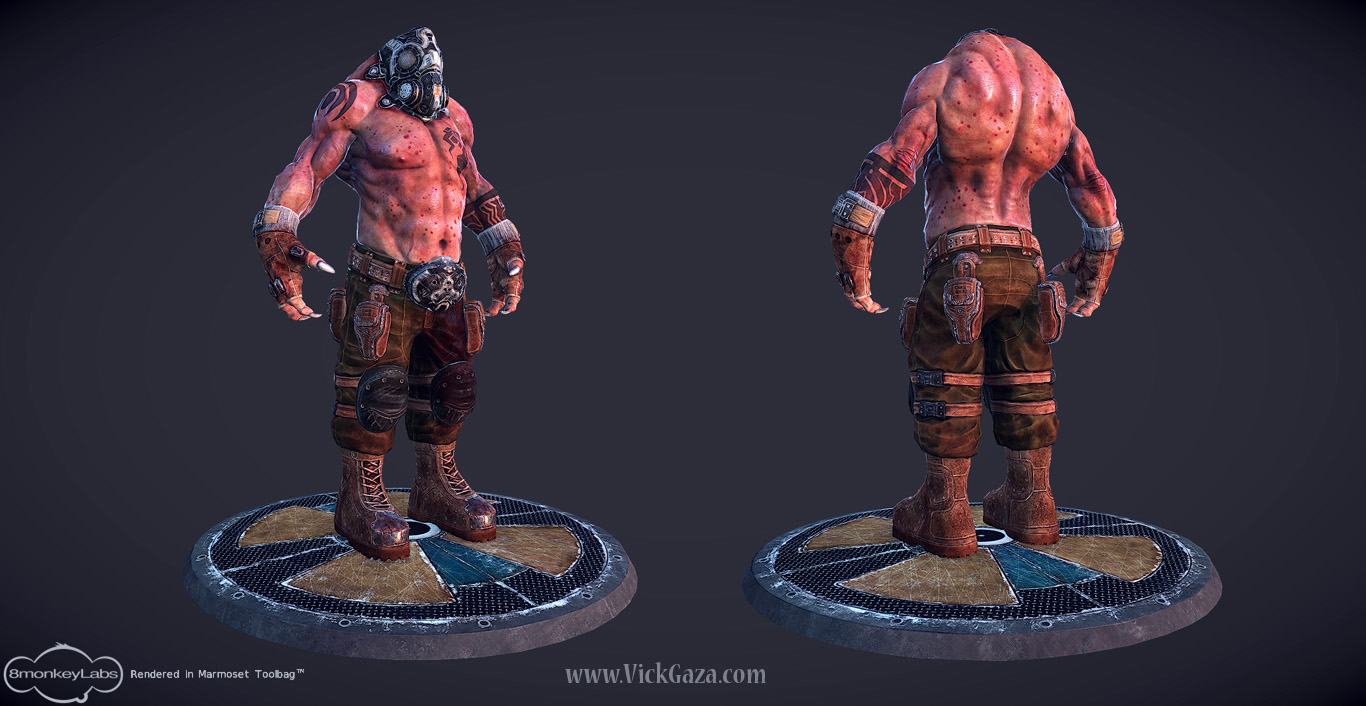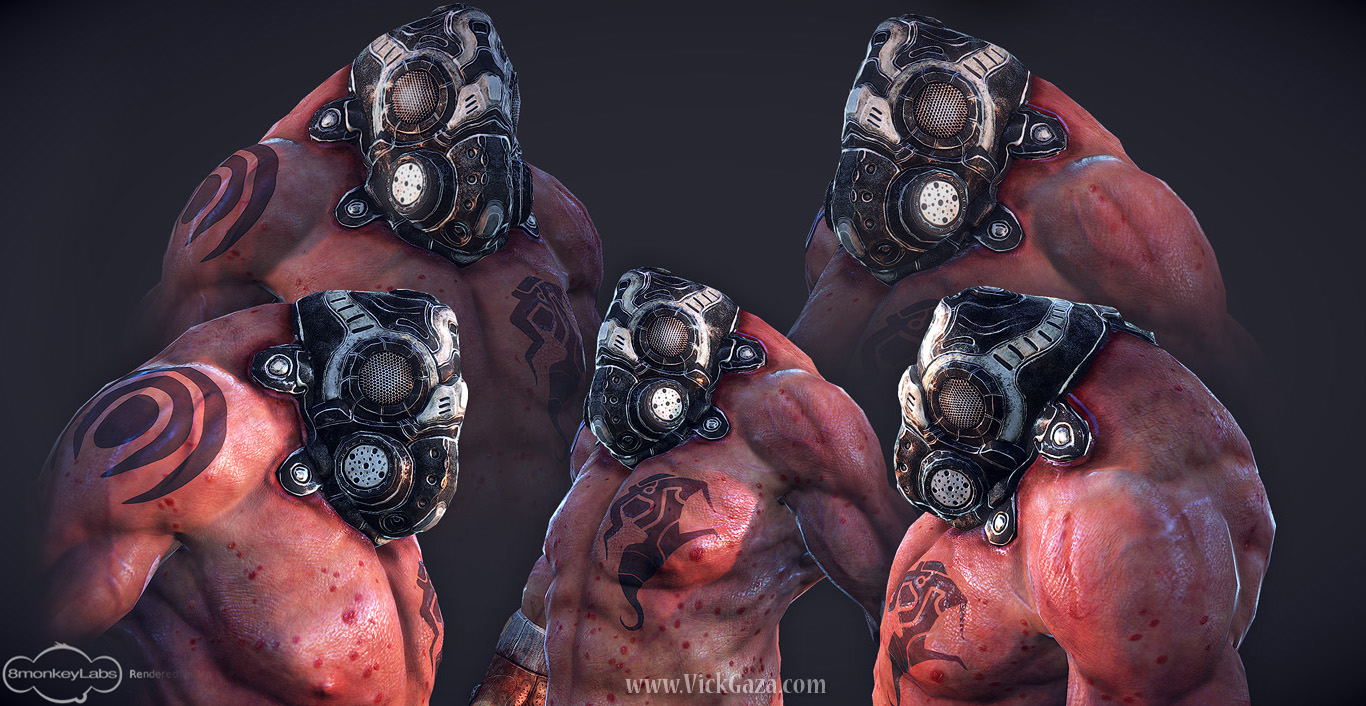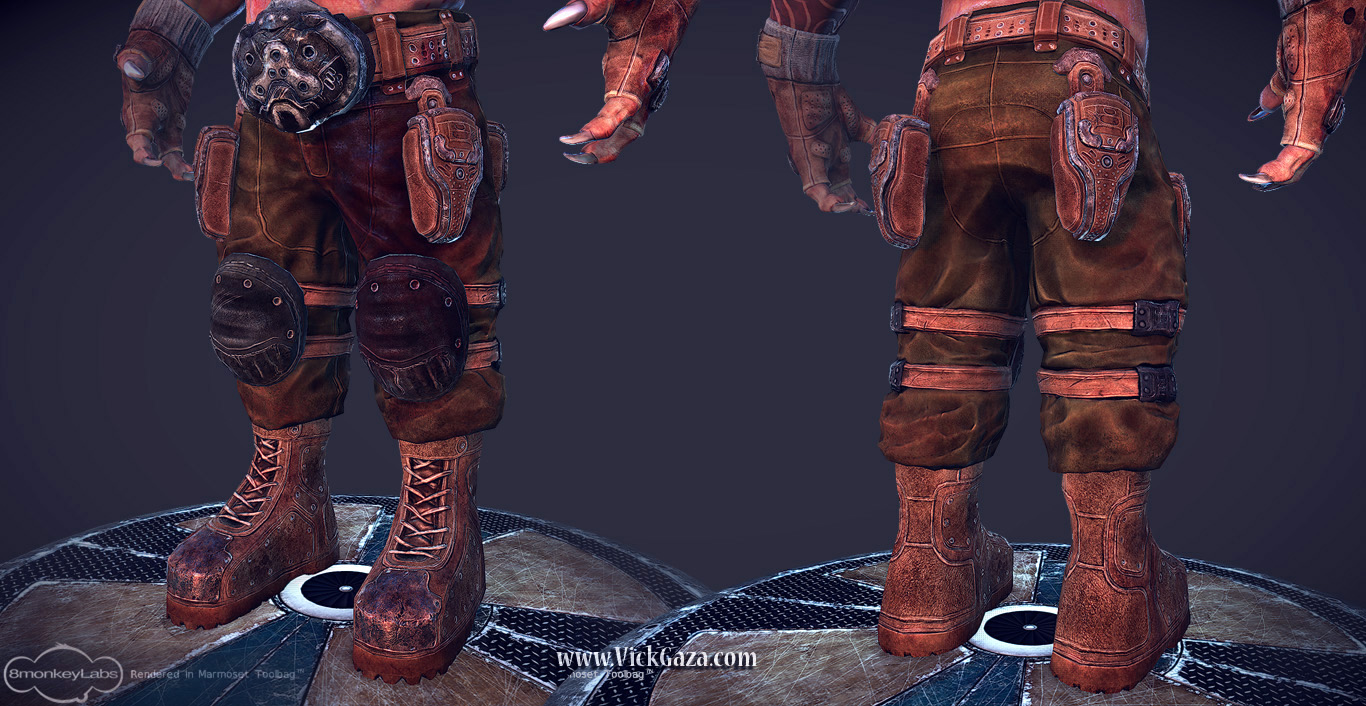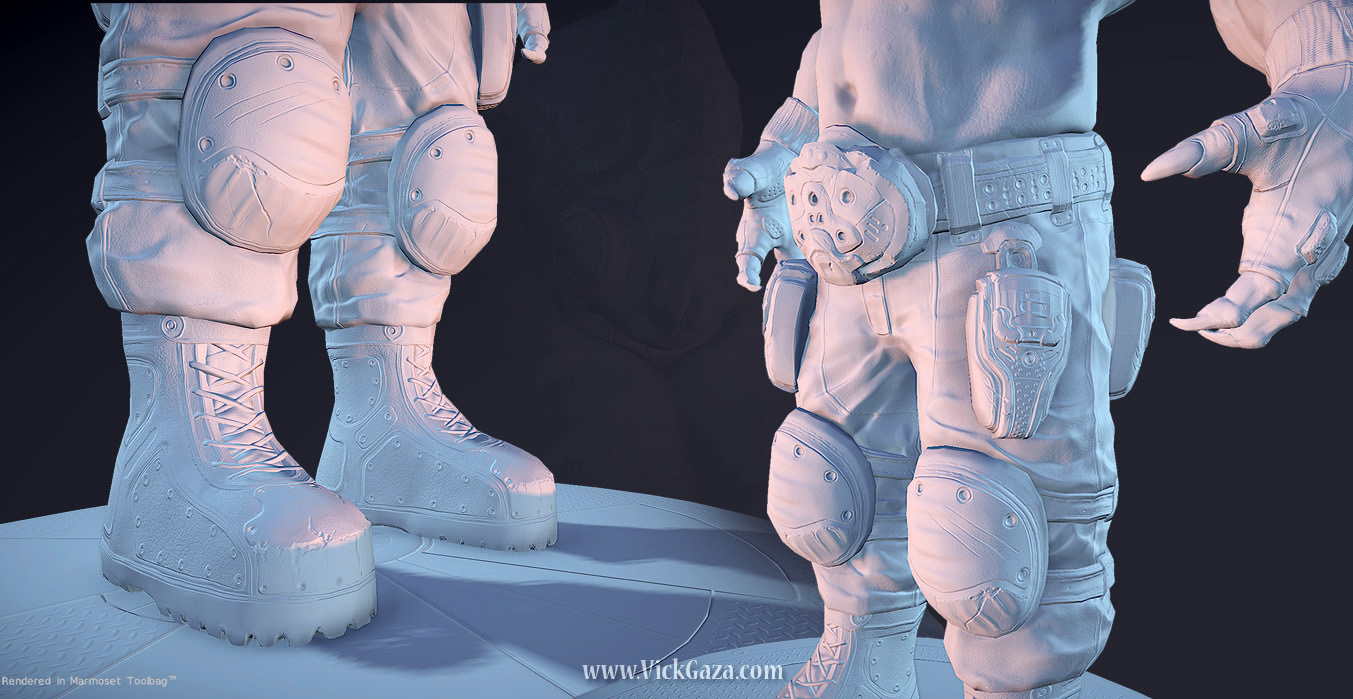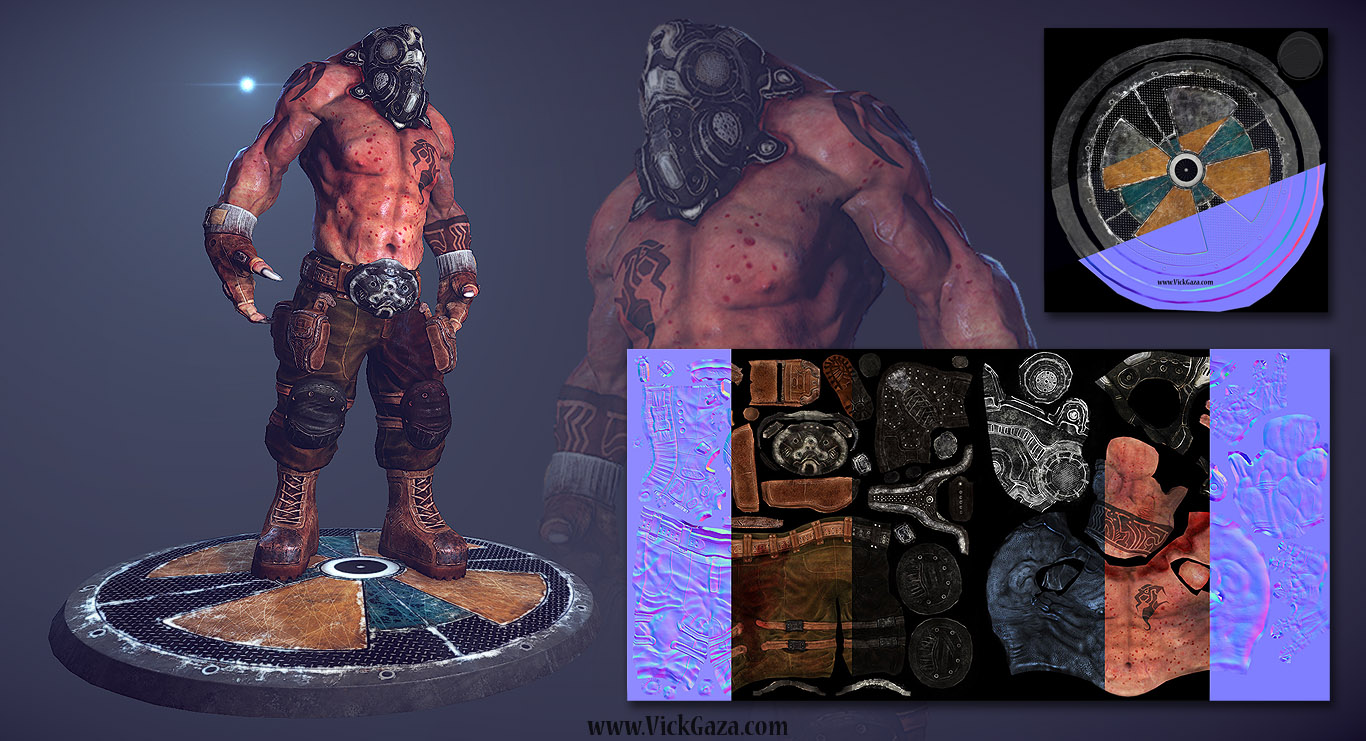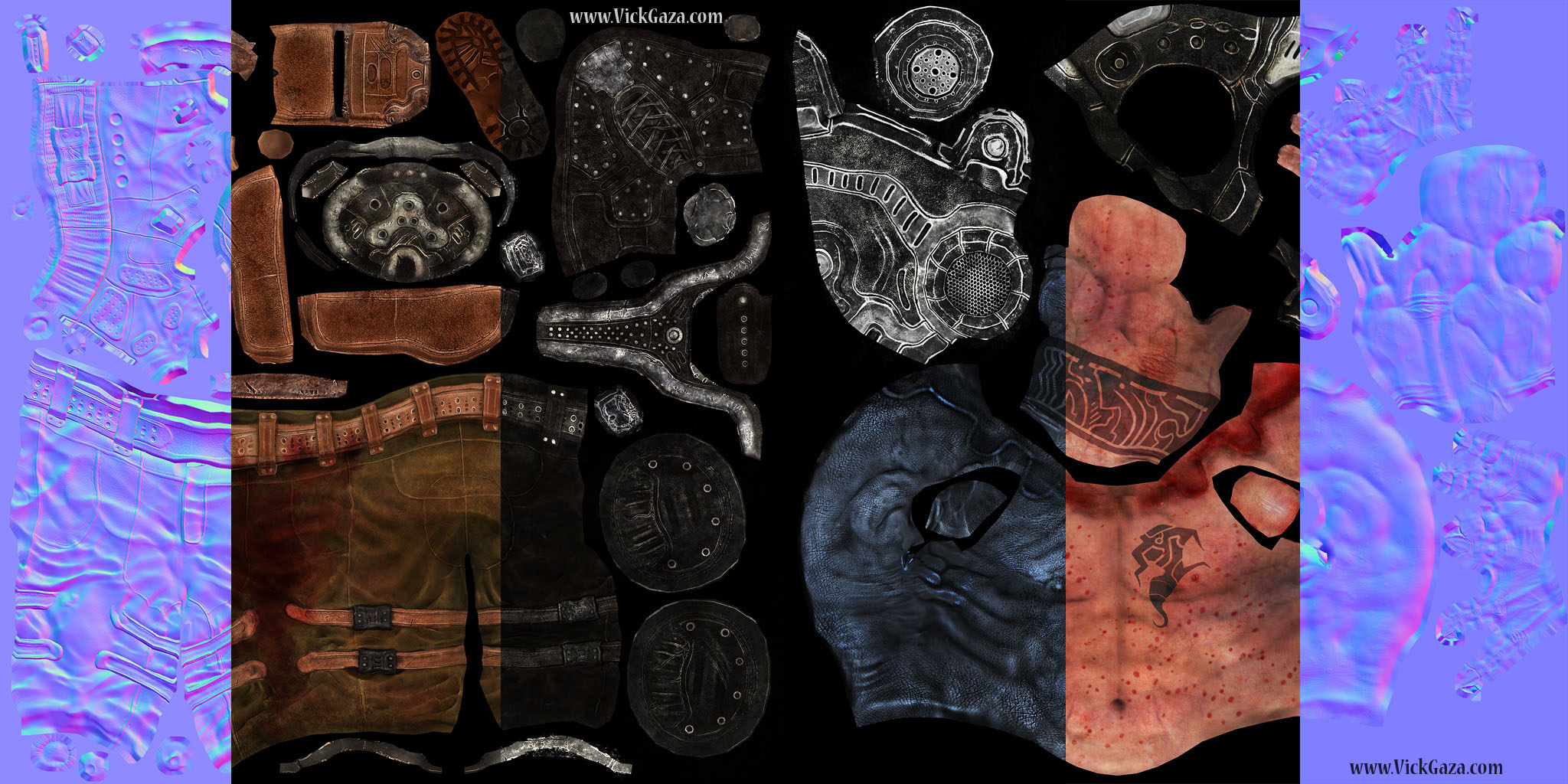 Attachments