A fanart made for my friend Vhoxnihilis
She's an artist on Instagram, not many info about her online, as far as I know
you can check her artwork at: www.instagram.com/vhoxnihilis
The image was a Bust shot fanart of her Female Wanderer made in my Troit Universe Fashion
so some Design aspect was changed to suit the Universe while maintaining the abstract Sci-Fi feel
of her (vhoxnihilis) art style.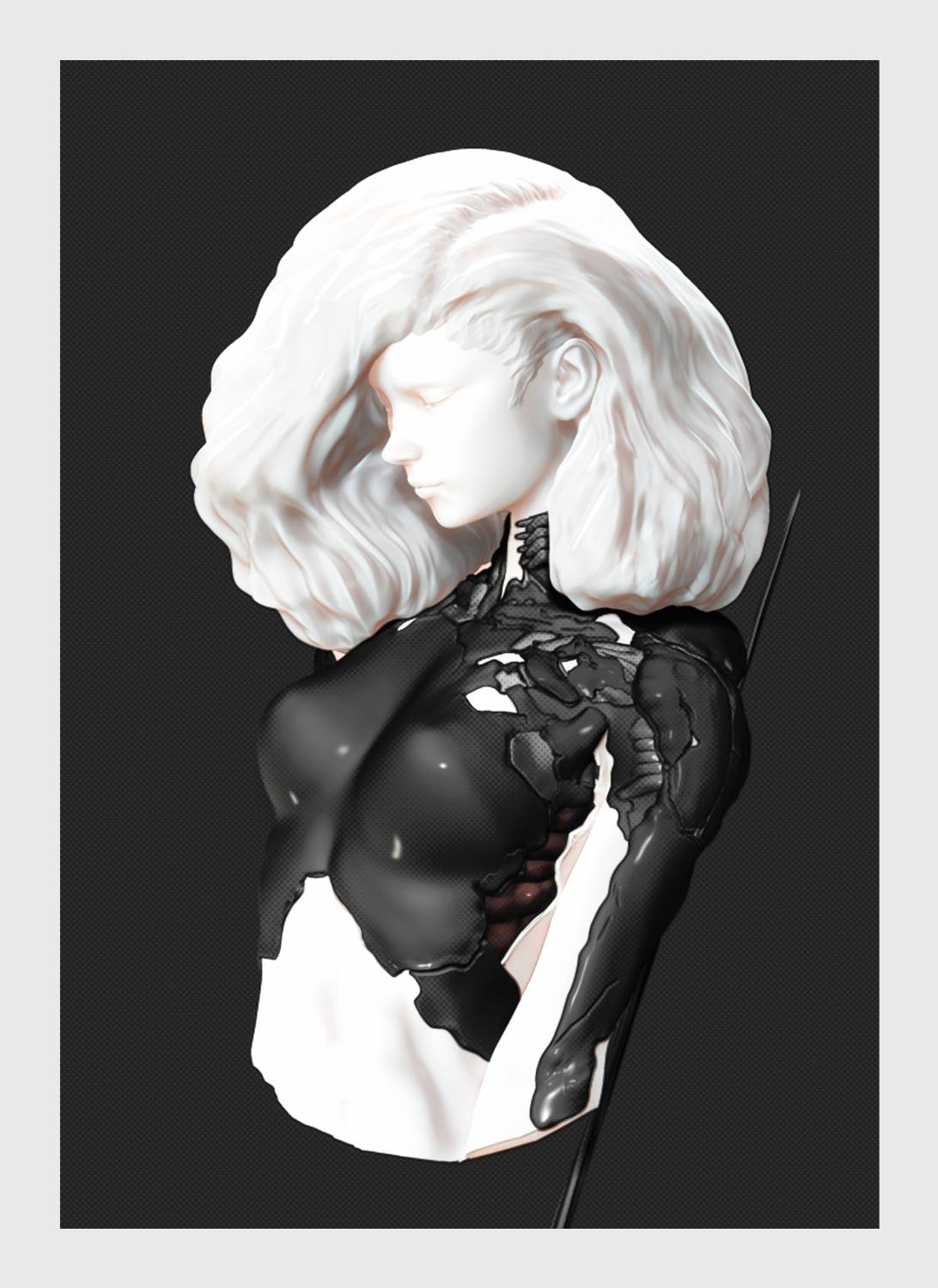 If you check on her art style, you'll notice that some of her design will not translate to 3d that well
so I'm currently developing a technique to tackle abstract design, and will share it when I'm done.
I titled the exploration to tackle Abstract design Vhox Project
I'll upload the 3d file ready for 3d print when the Vhox Project is done and when she approved it.