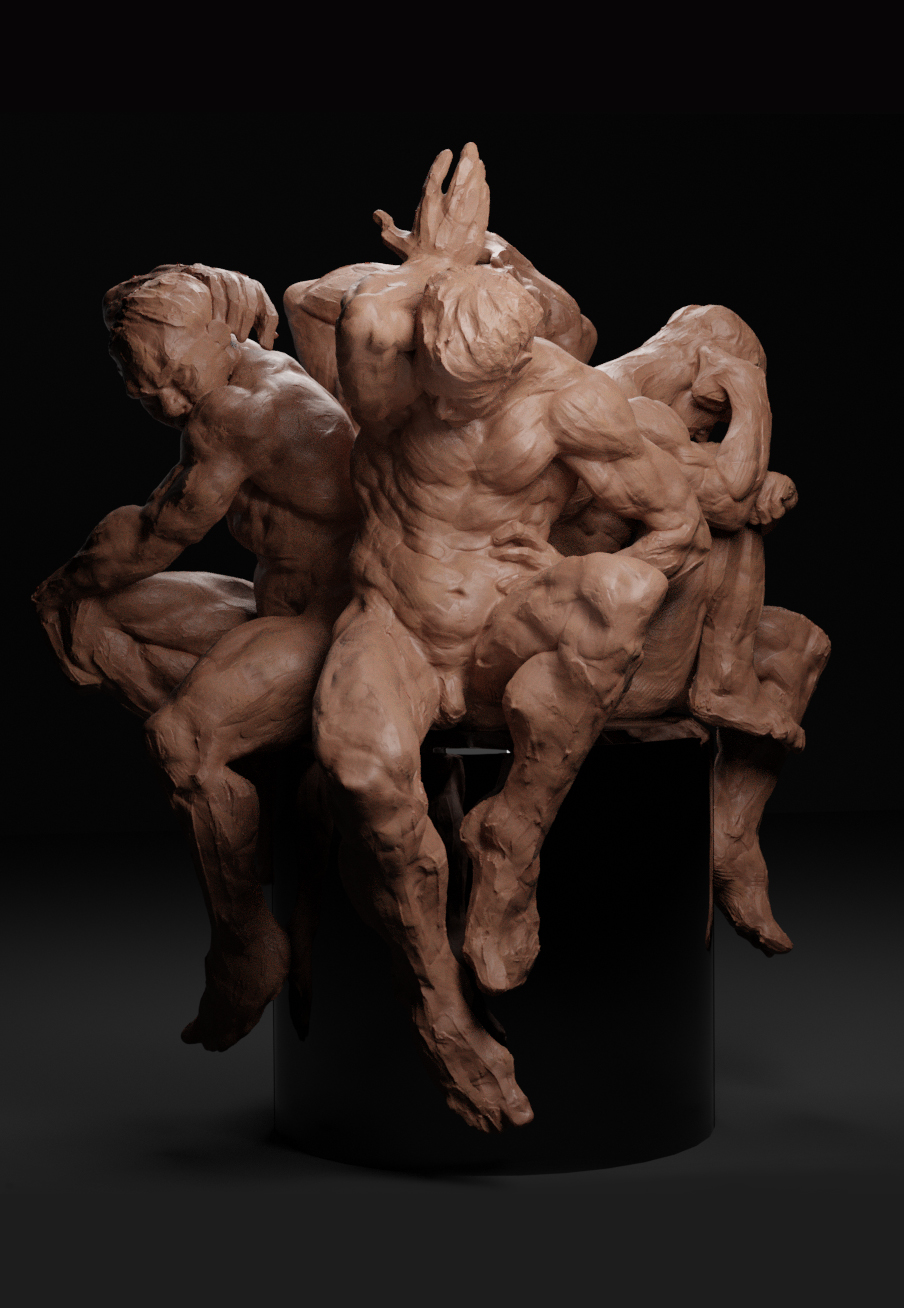 This has been mine #ZBrush at home for the past week.
A study of the The Vase Of The Titans.
I've seen incredible images here in the last few weeks, using the clay brushe pack done by Pablo Munoz
Beautiful works, which inspired me to make this piece.
I made a video documenting the whole process and also telling a little bit about the history of the Vase of the Titans.
I also made four separate videos with a time-lapse showing the process of modeling the four Titans.
This is an image of my planning and research.

And this is a little warm-up test that I did to test the new brushes before starting my main study.