Flawless! You hid the 'Jesus Nut' under the rotor cap, as is proper…
@Markkenz Thank you

Wow! So much detail. Great job.


@christophersarts Thank you

Very detailed, very nice.




Any idea how many hours you've dedicated to this?
Thank you @Doug_Jones

I'm sorry but I really don't know how many hours I've spent on this project so far. I can say I started the main rotor in February. However, there has been days I've spent 16 straight hour on it for weeks at a time. And other times I was unable to work on it for weeks.
Dang! Love it. So much detail.
@cosmo212 Thank you

I know that's right, again, great work! Dedication to something can pay off.
Awesome work Henry ! By the way, Thanks a lot for your great tutorials about building the road grader, excellent hard surface modeling tips there, I highly recommend them .
Thank you @zzeebee

I'm glad you enjoyed the road grader tutorial. I am currently working on two ZBrush hard surface tutorials. One of them being the main rotor of this helicopter. Still really new to making tutorials, so I am happy to hear people are finding value in them.
Well, you did a great job with the tutorials and I am looking forward to the ones about the helicopter. Great modeling on the helicopter, and that rotor assembly is just awesome !
I keep looking at your last renders over and over…and it's incredible the amount of tiny details you've added to the body. Impressive!!
Jaime
Really appreciate the kind words and noticing all the details. Thank you so much @Jaime

Also look at the textures of the rotor. You can even see the slight wear and tear and fading on the edges that are probably a little more exposed to airflow. Hyperrealism

Hello everyone!
Just finished wrapping up the hard surface ZBrush tutorial of the UH-60 Main rotor. Its over 70 videos with 9+ hours of ZBrush Hard Surface Techniques. If anyone is interested in checking it out, I'll leave a link to a short promo video and a link to the tutorial.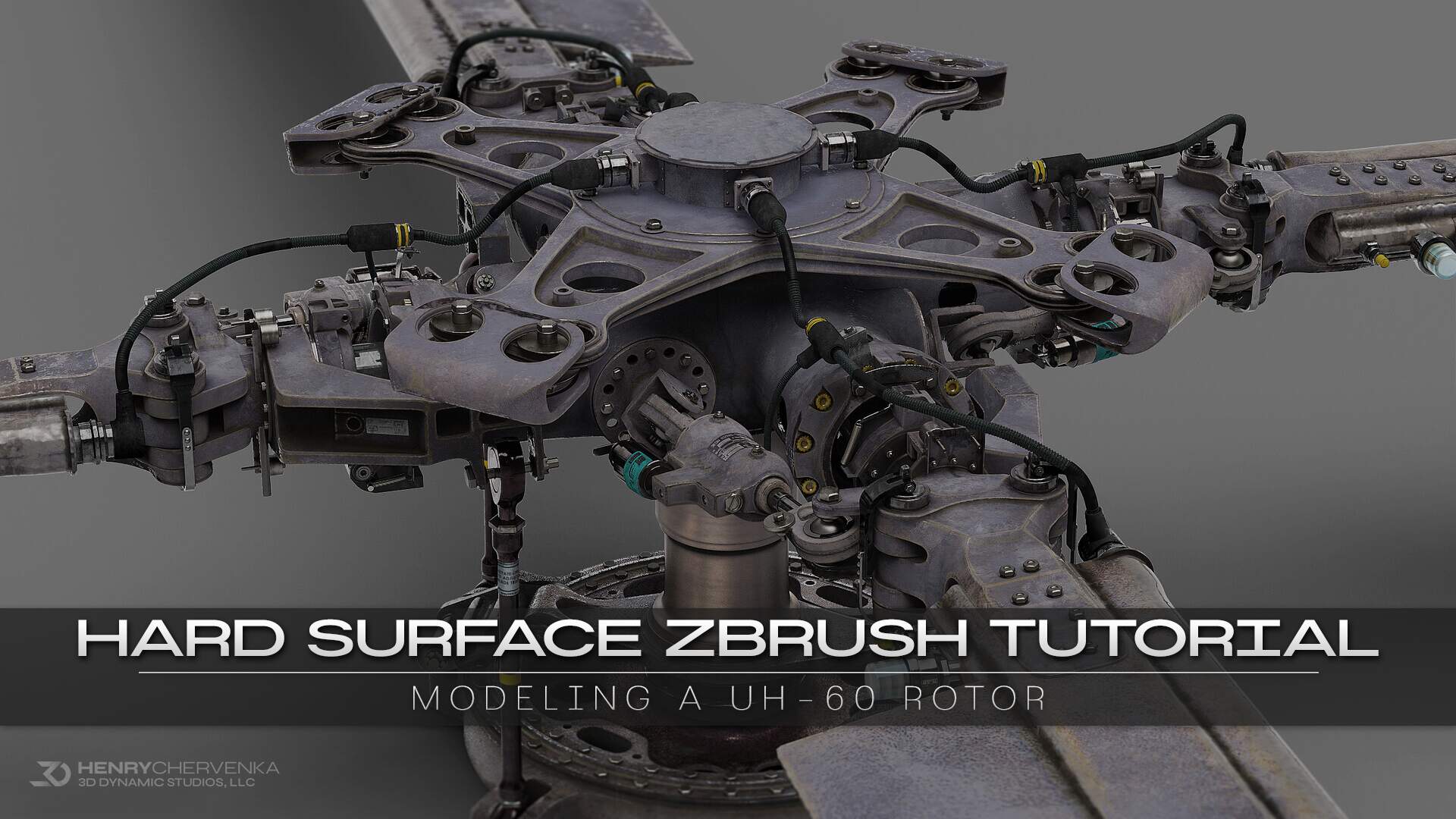 Promo Video:
Tutorial Link:
Excellent work! Can't wait to see more!
@ZMichael Thank you

Wow, great job and sky high details.
Thank you

@indranil_show