Hi Guys
Here is what I'm working on at the moment.
Tweak is a tough little girl who has grown up fast in a a world going through some hard zombie/alien/demon/austerity times. Its all still WIP so there are a few clipping wires, displacement scale errors etc… but I'd love some feedback.
These are just quick Zbrush BPR renders of what I have so far but the plan is to decide where and how to render her, potentially VRay, and then bake this to game res and get her into engine.
Feedback and comments are more than welcome.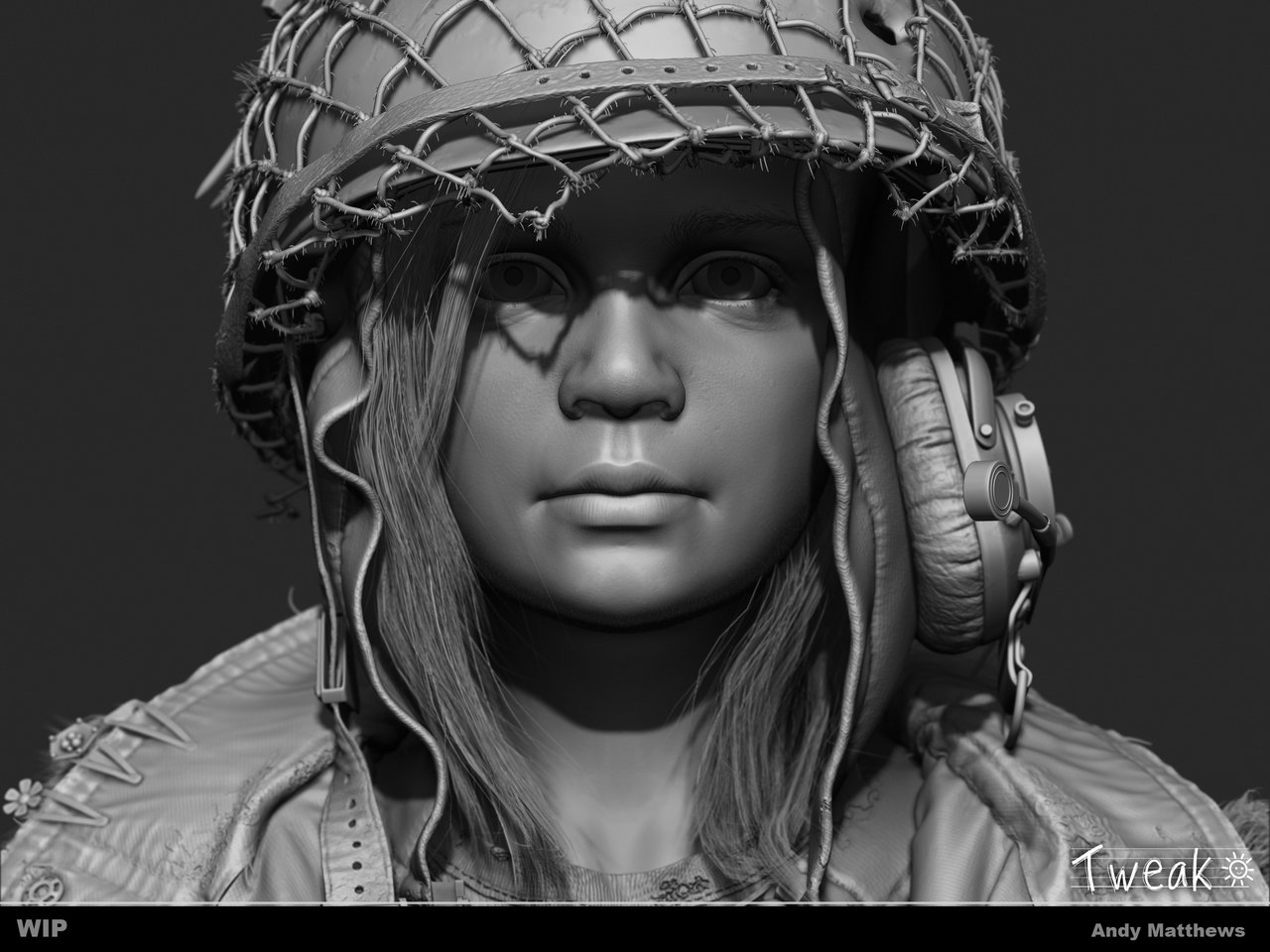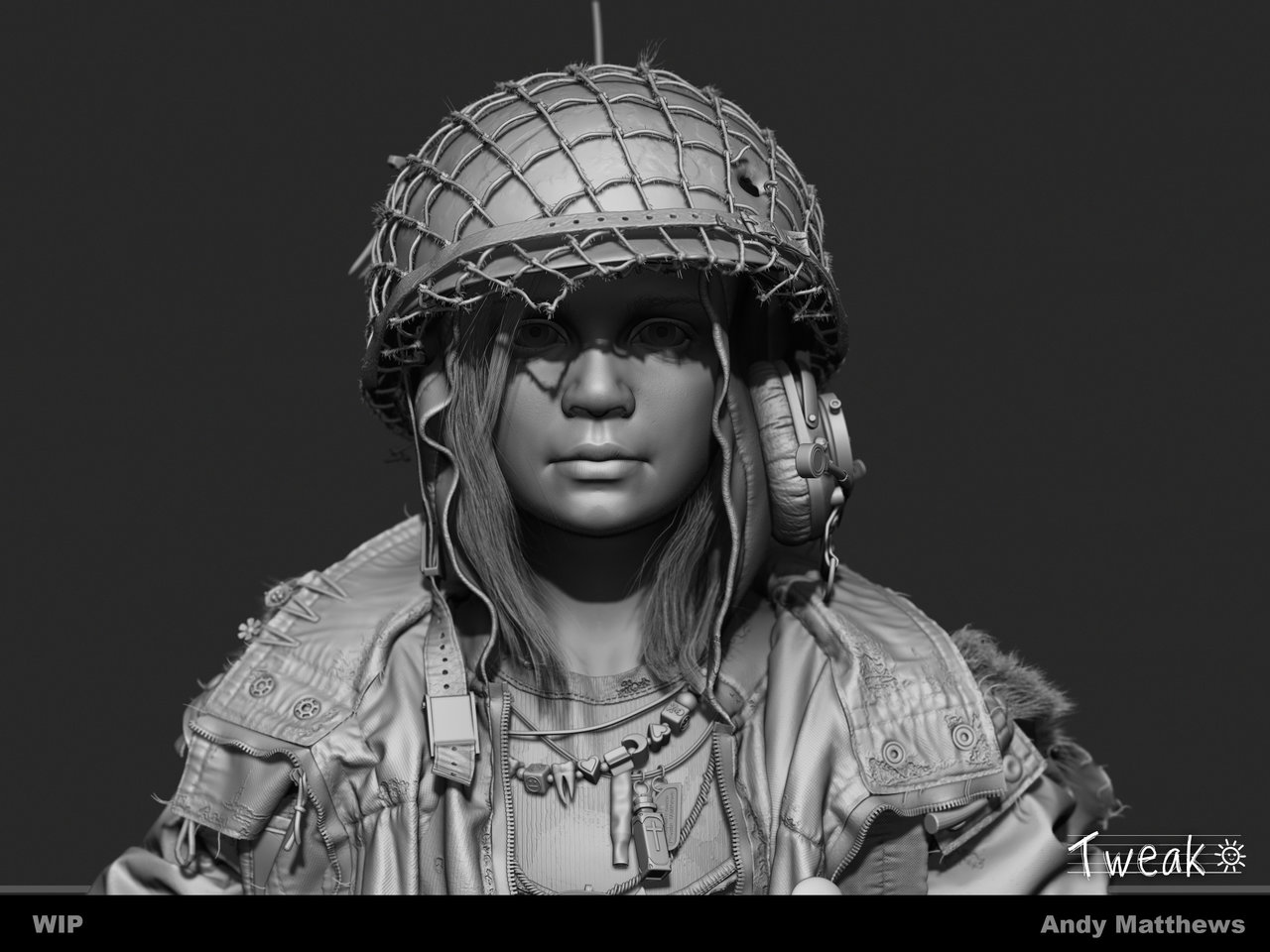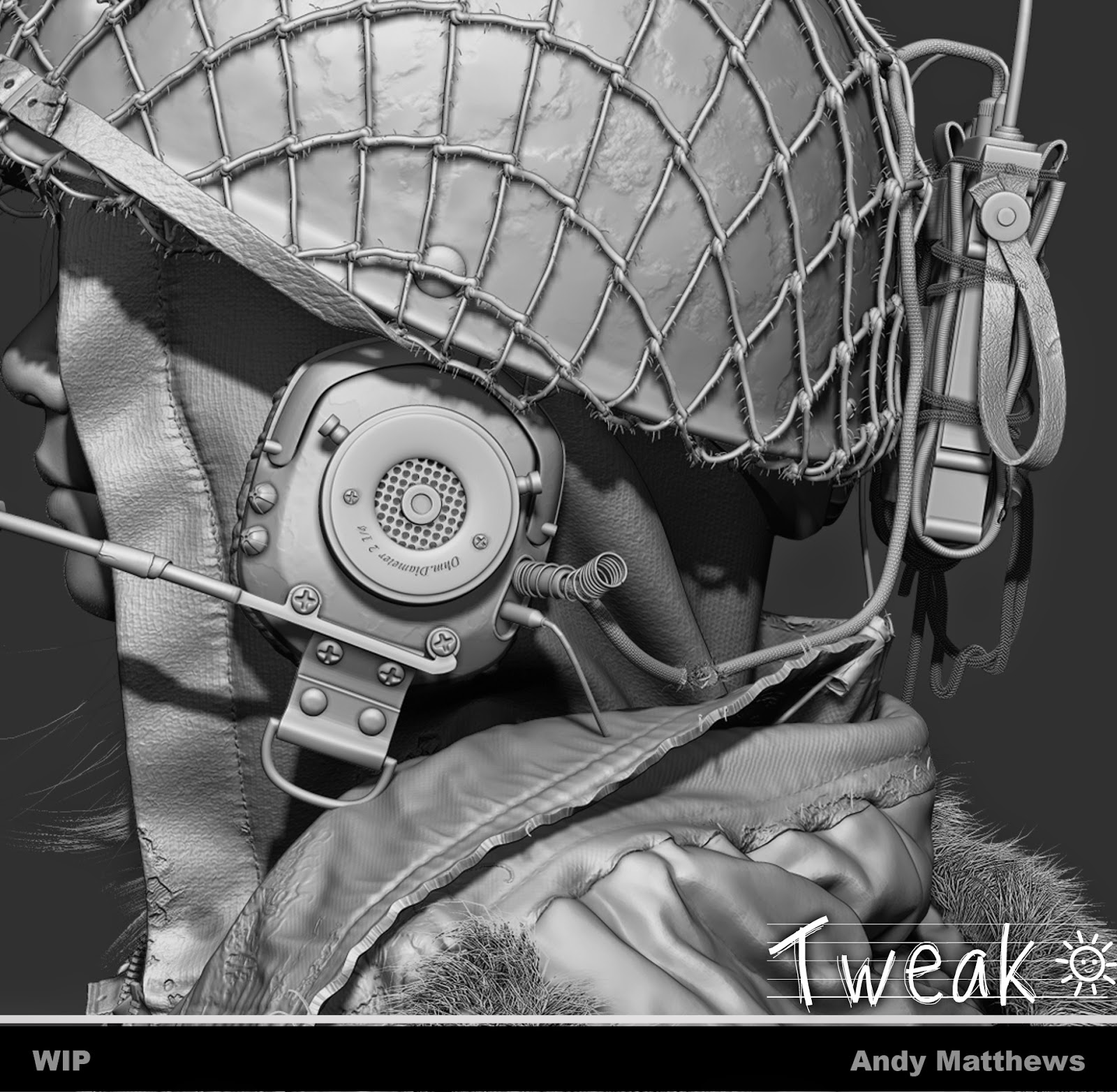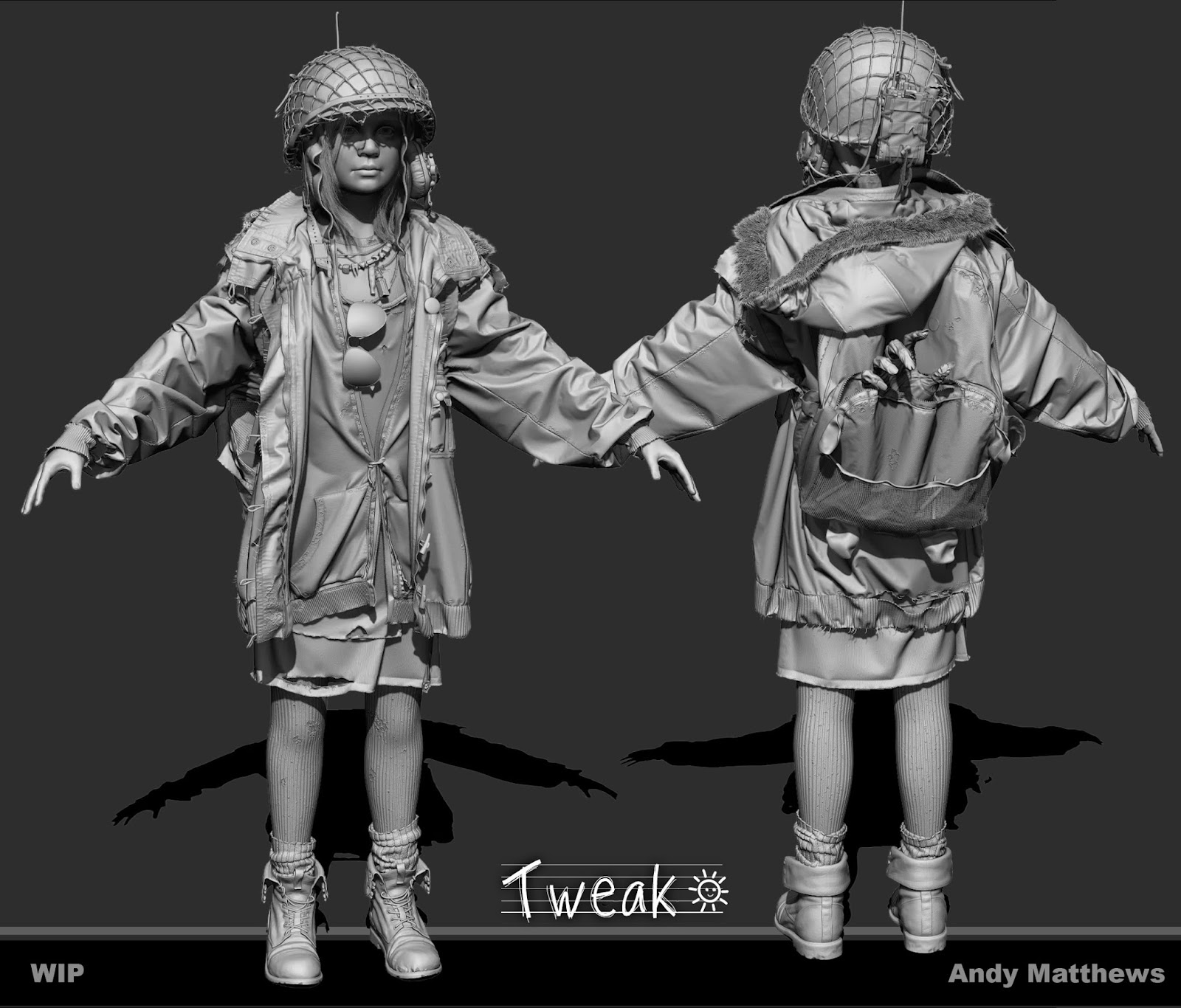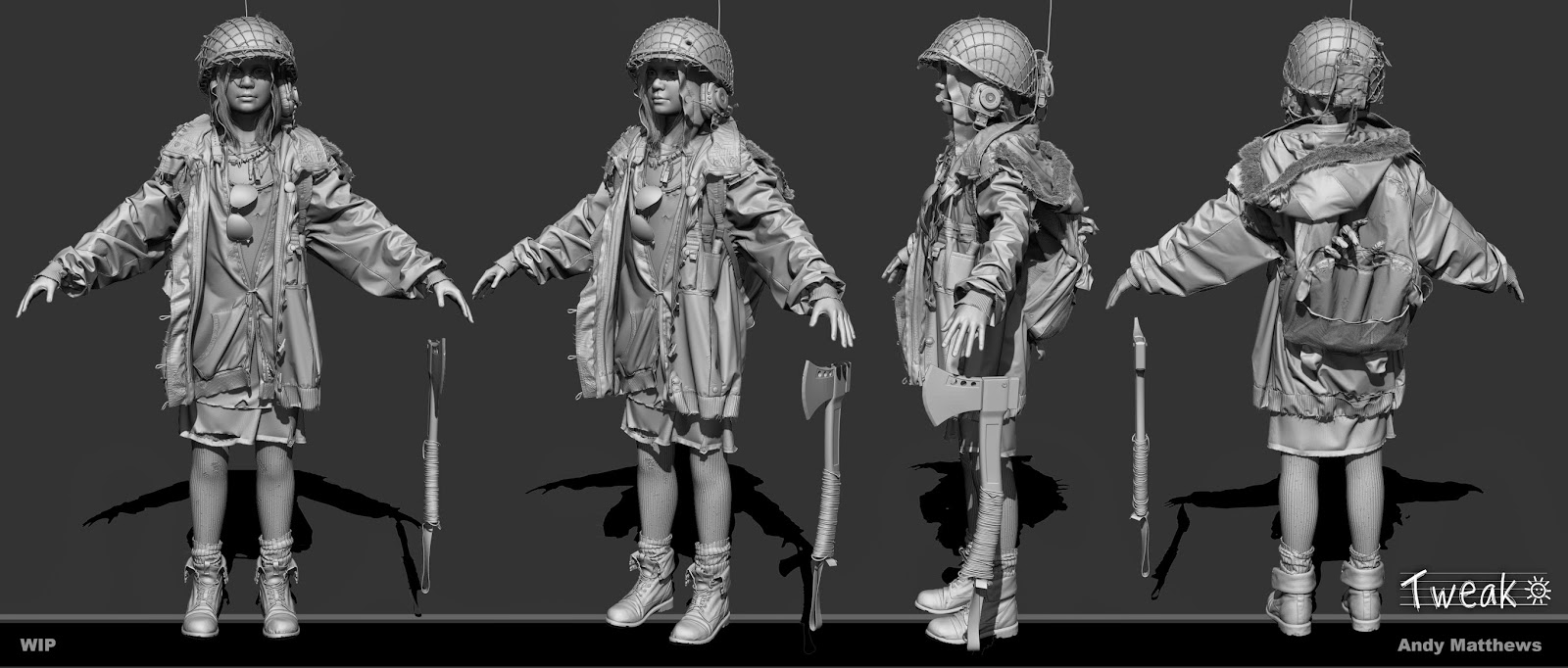 Attachments