Keyshot Renders in ful highpoly detail
The sculpted detail shots from the Troll Bridge lettering (which I finally got up on my Artstation). I modelled the letters in Modo as subdivision surfaces and exported these to ZBrush for detailing to what would become my first ZBrush work.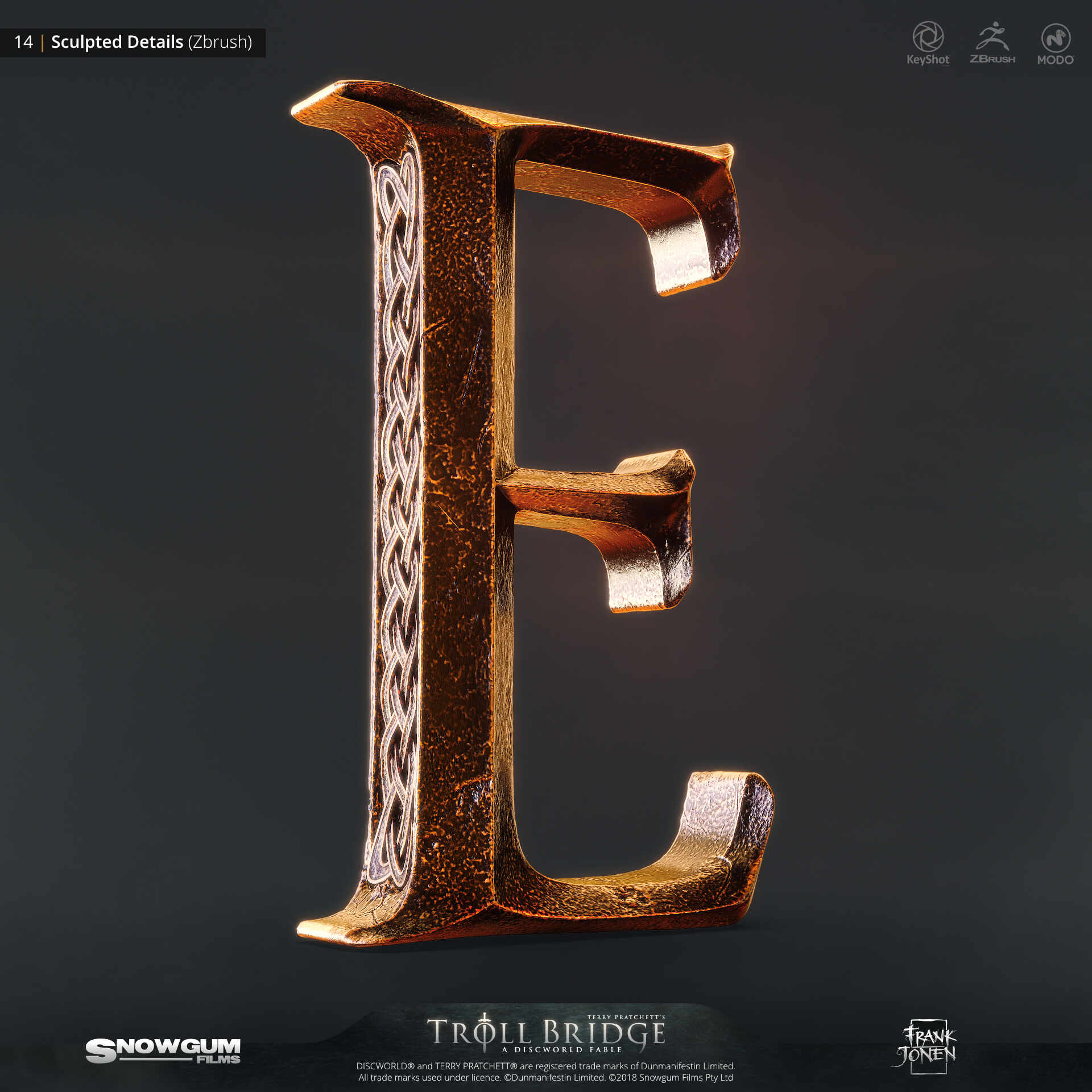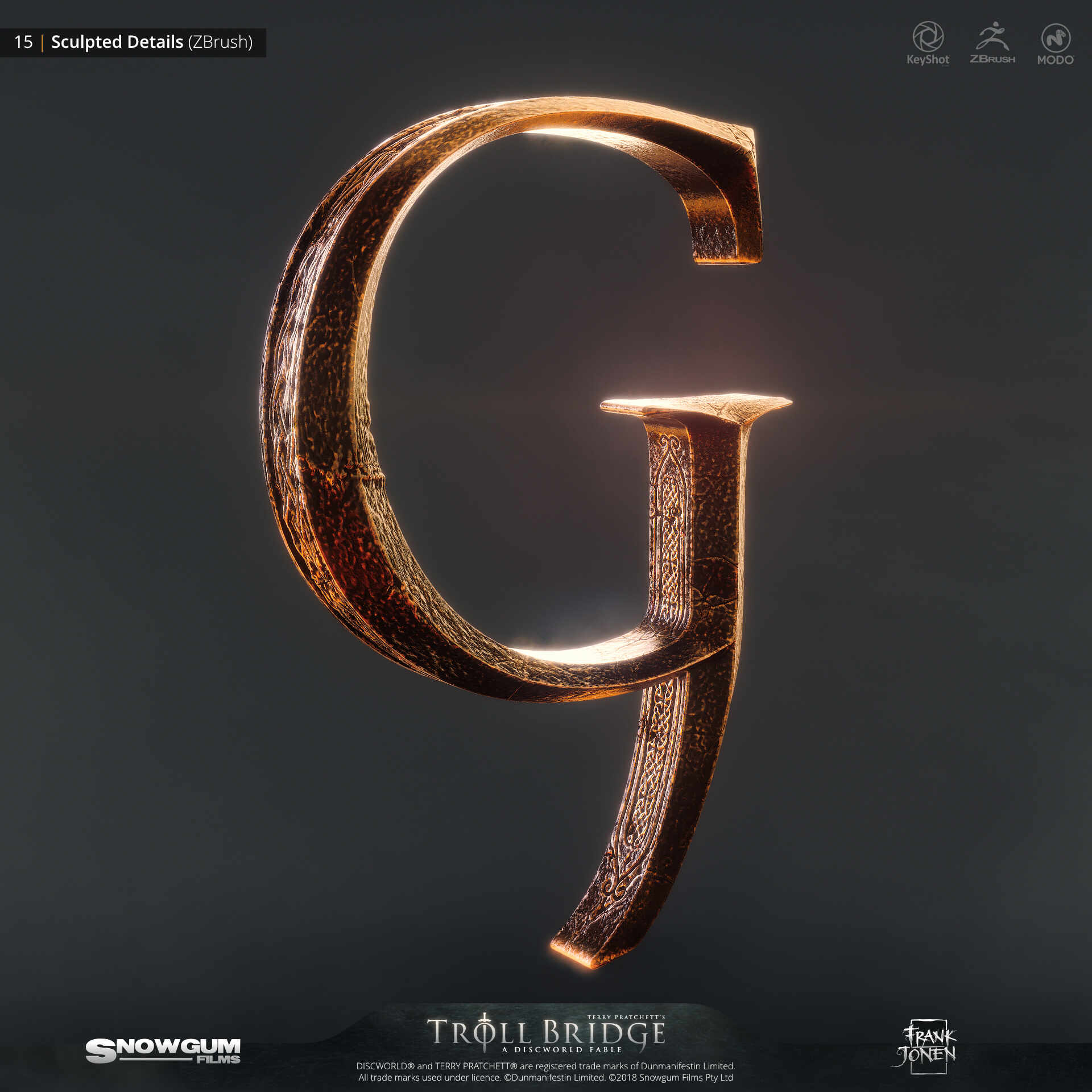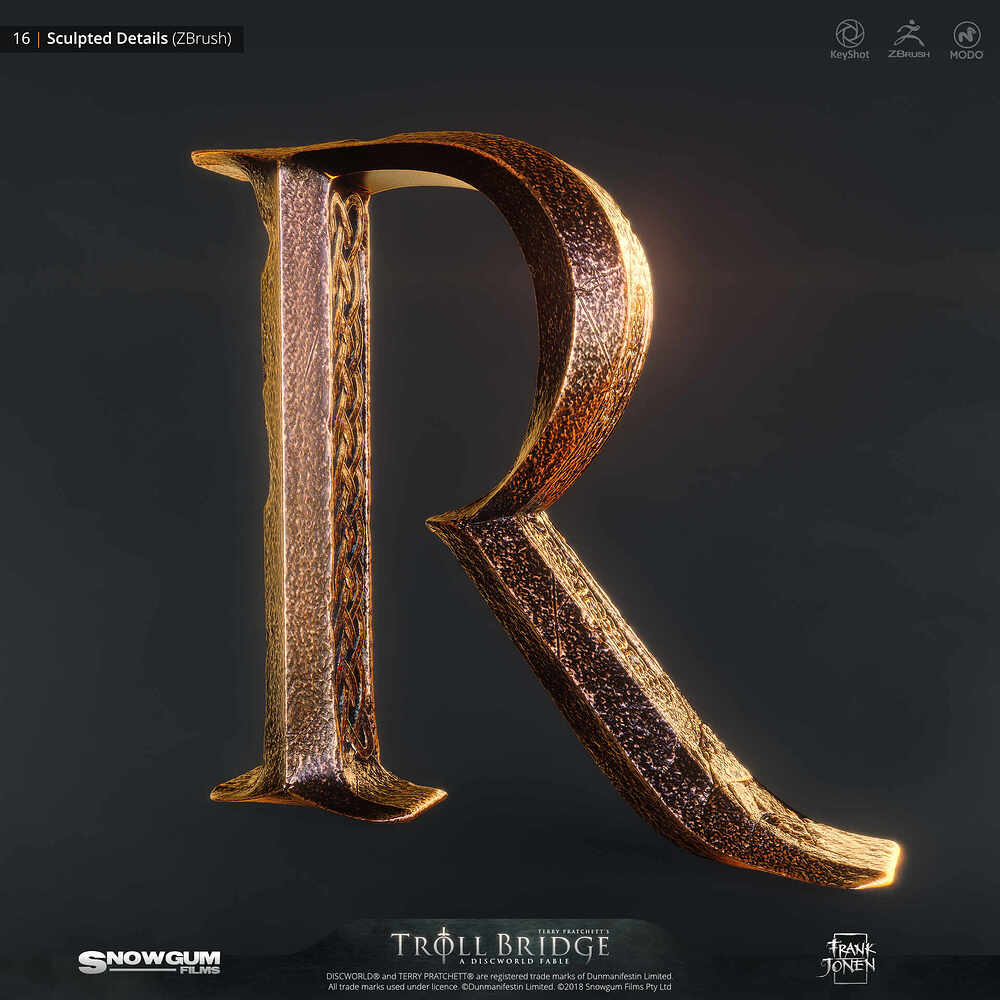 ---
Screenshots
WIP screenshots I made back then to document progress.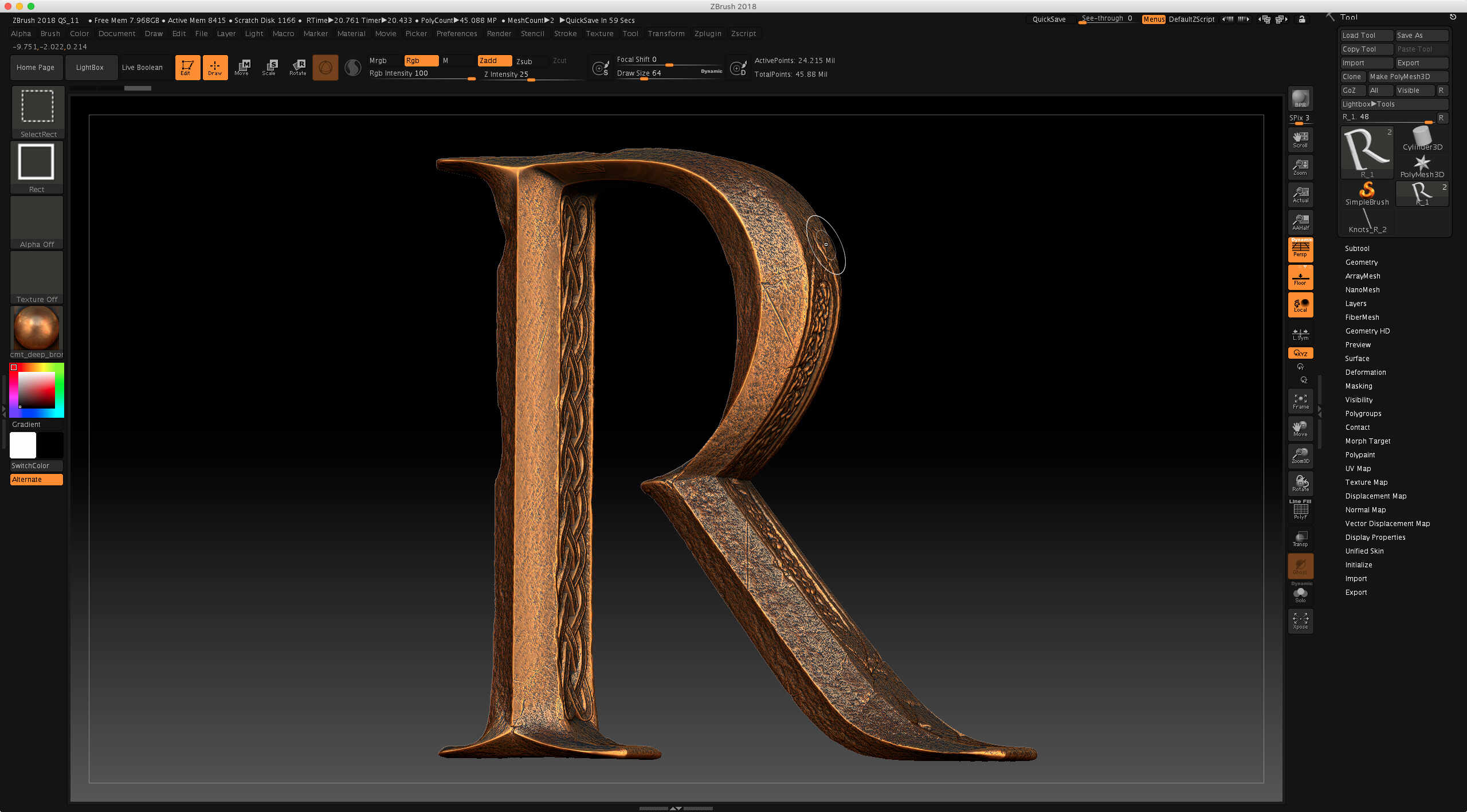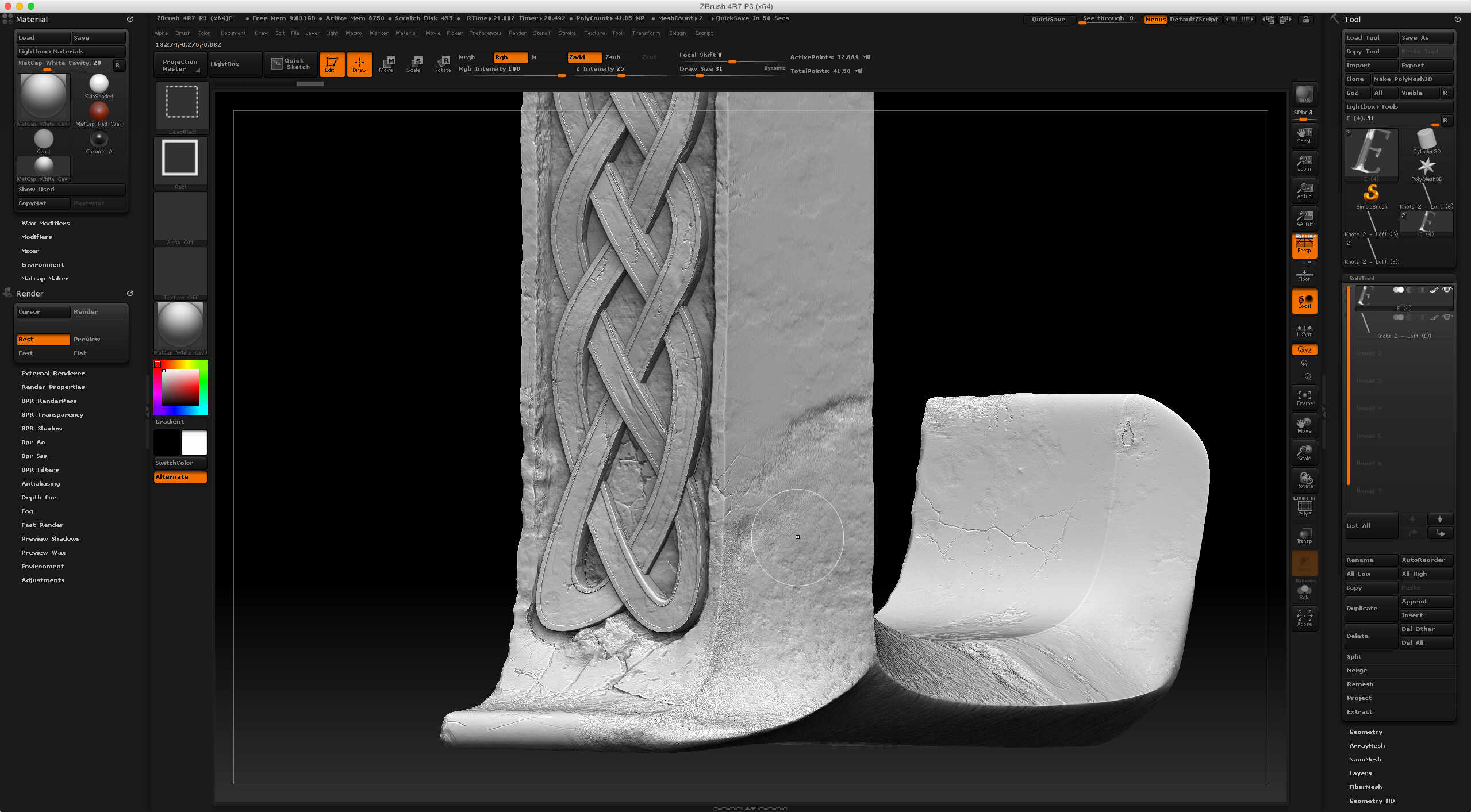 ---
Glyphs in Motion
I cut together a few of the internal presentation renders to show how close we could get with the camera to the letters.