Shadow Over Innsmouth
This is my first ZBrush attempt. It's my take on those fish people from H. P. Lovecraft's, "The Shadow Over Innsmouth".
I made the base mesh for all elements in Maya.
On a side note, I have a technical qquestion. This was made on a new Dell 720 with Windows Vista. I had some problems getting ZBrush installed on the computer with Vista.
As you can see, the outline of the tool appears crenelated or pixalated. Also, the thin spines (subtools) appear broken. I have played with the document size and Max compact Mem, but I can't figure a way to correct this. Does anyone know if this is something to do with Vista as an OS, and if it can be corrected?
The full computer specs:
Intel Core™2 Q6600 Quad-Core (8MB L2 cache,2.4GHz,1066FSB)
2GB Corsair Dominator DDR2 SDRAM 800MHz OC'd to 1066MHz-2
256MB nVidia GeForce 8600
320GB - Seagate 7200RPM, SATA 3.0Gb/s, 16MB Cache341-3764
Windows Vista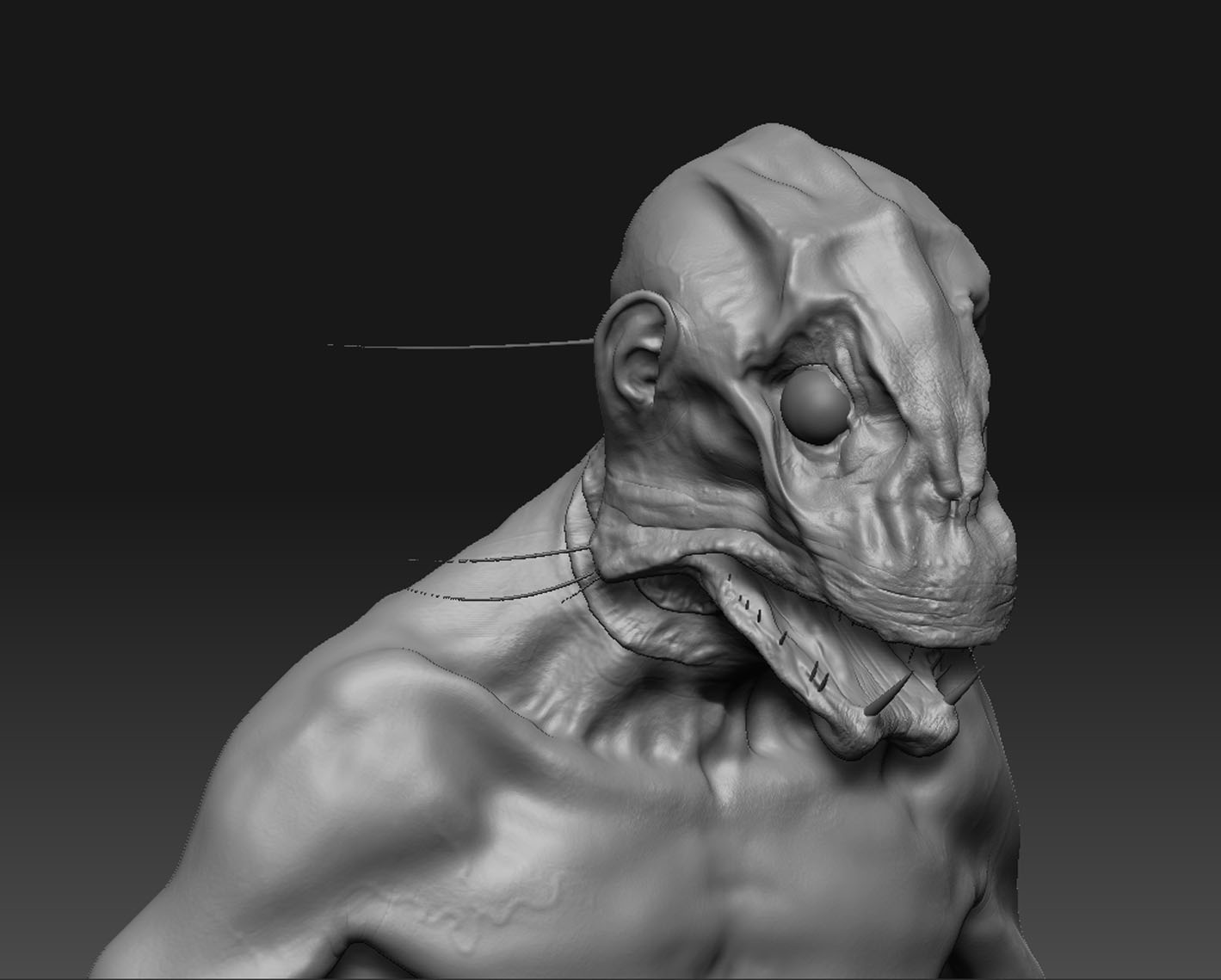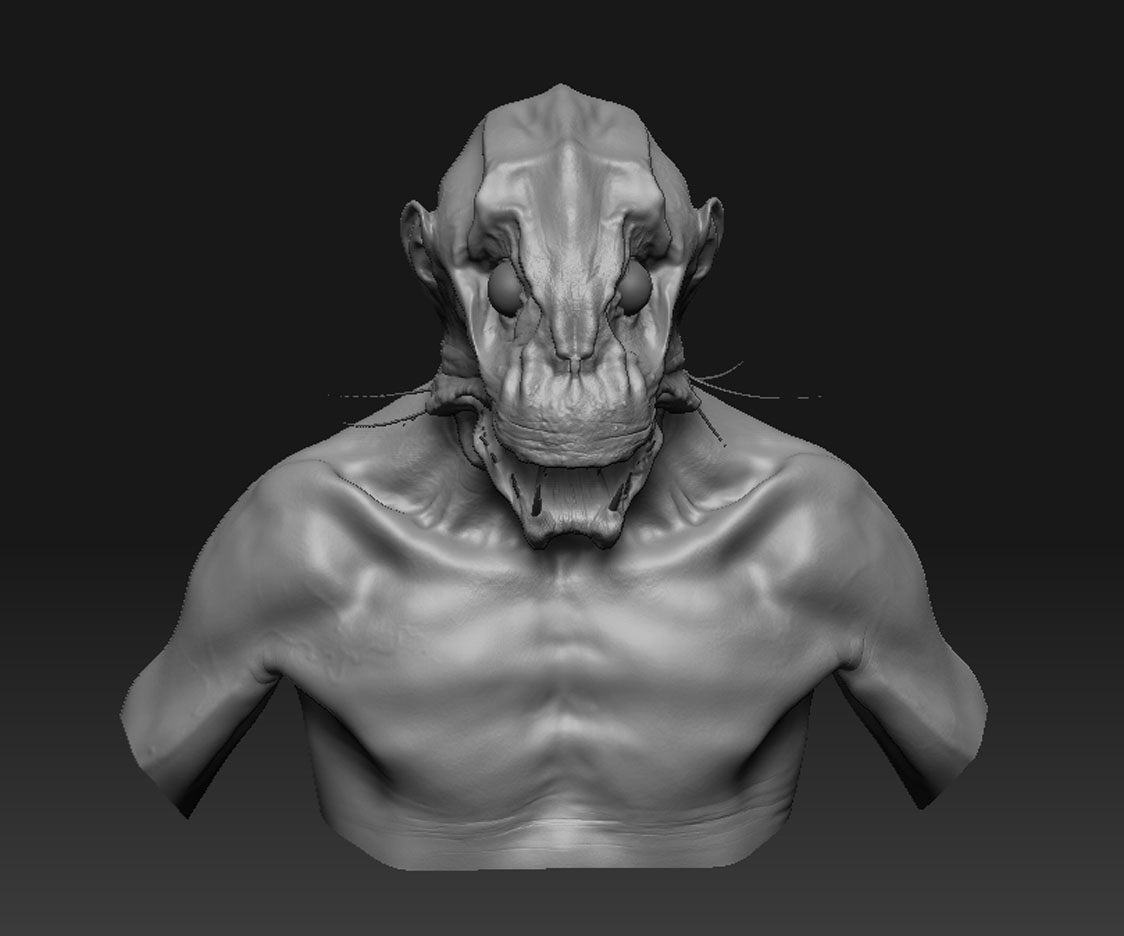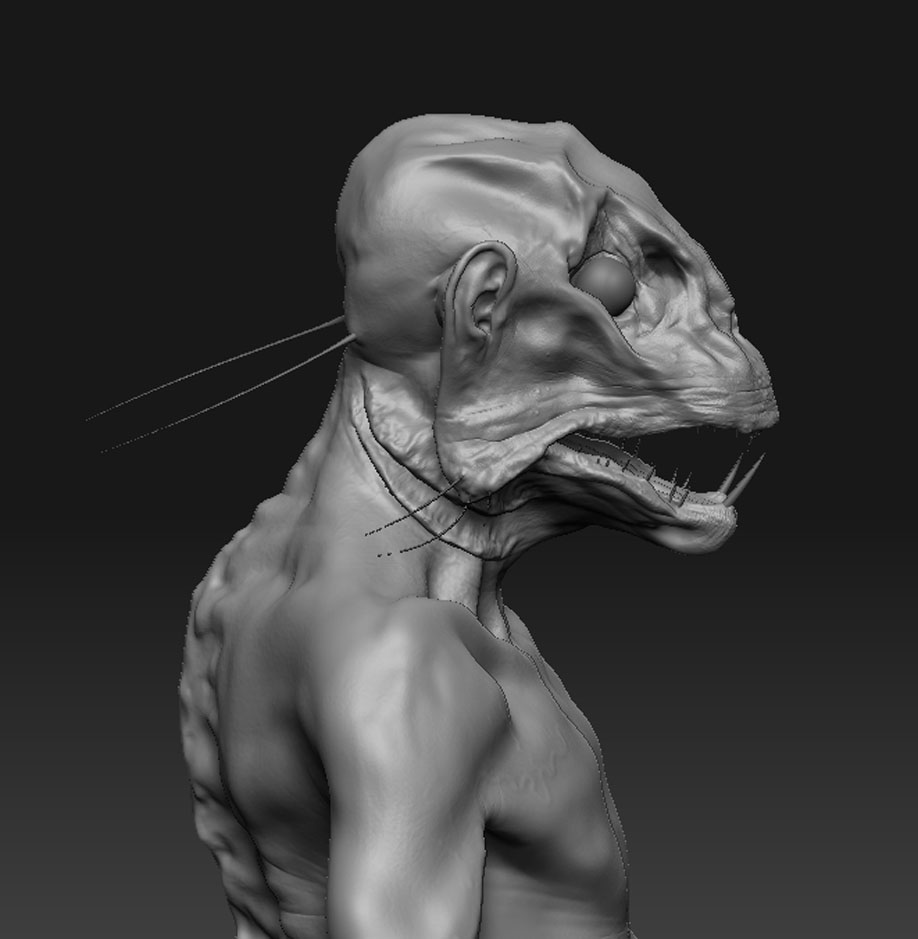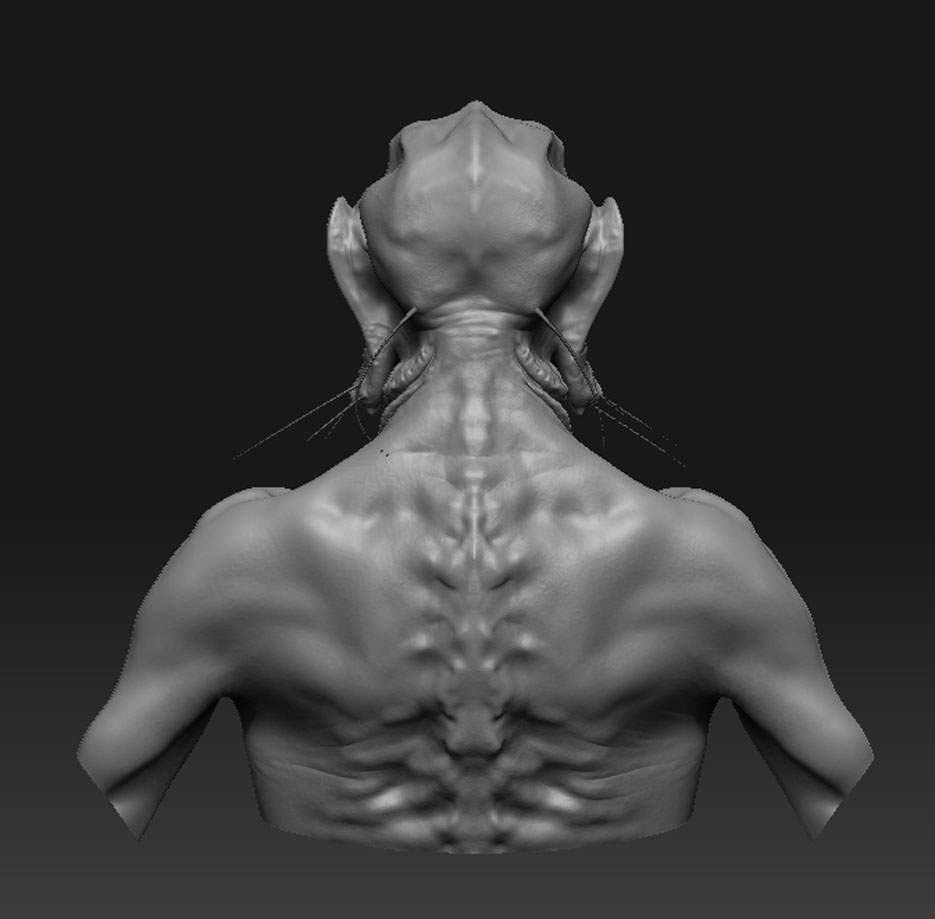 Attachments