Hello everyone, this is my recent project.
First, I want to show my great appreciation to JungGi Kim whose sketch work is the source of my work's conception. I made an inspiration extension on his basis.
I think the heroine of this project is a girl who is unique, fashion, brave and adventurous. Besides, she is a young genius scientist who is keen on environmental protection.
One day, when she explored in the deep sea, she heard that a shark became aggressive because of toothache. The shark hurt other creatures and broke the ecological balance. The girl tried to connect the shark and trade with it. She hoped to treat the shark's teeth and bring the deep sea area back to peace.
She injected the human-transforming potion to the shark, invited it to her virtual space to treat it. However, after the beginning of the treatment, the shark became…
The modeling of this project was done by Zbrush and Maya. Textured in Substance Painter and Photoshop , Rendered in Arnold.
In the whole process, Modeling was mostly done by Zbrush.
During my modeling process, I started from sphere shape by Dynamesh. After capturing my overall concept, the details of model were finished by Zremesher and other Zbrush tools.
After the high-level model was completed, I used Zbrush's vertex painting for the entity coloring.
Then I completed the texture work by Substance Painter and Photoshop
Finally, testing render was achieved in Arnold
I hope you will like this project!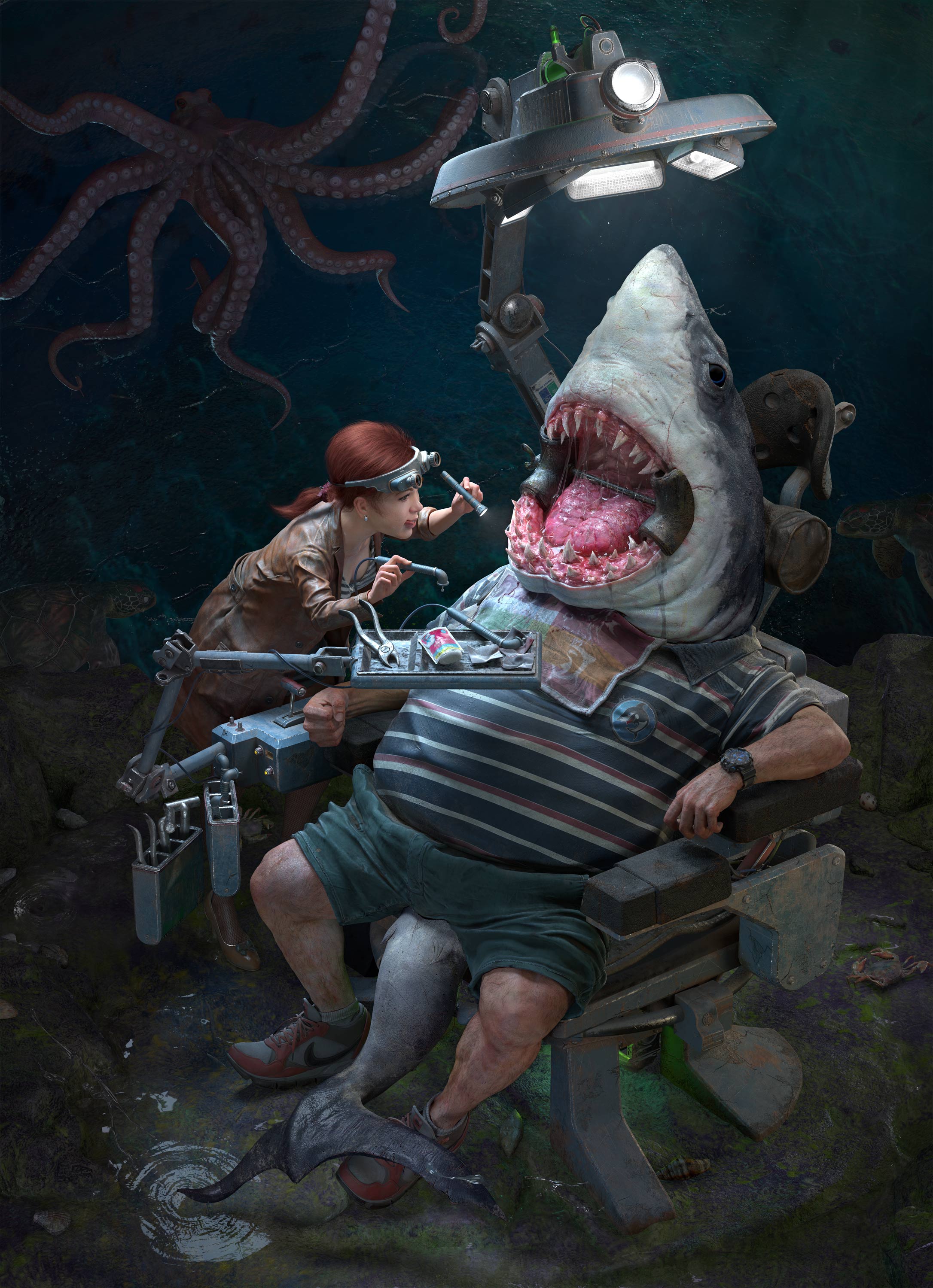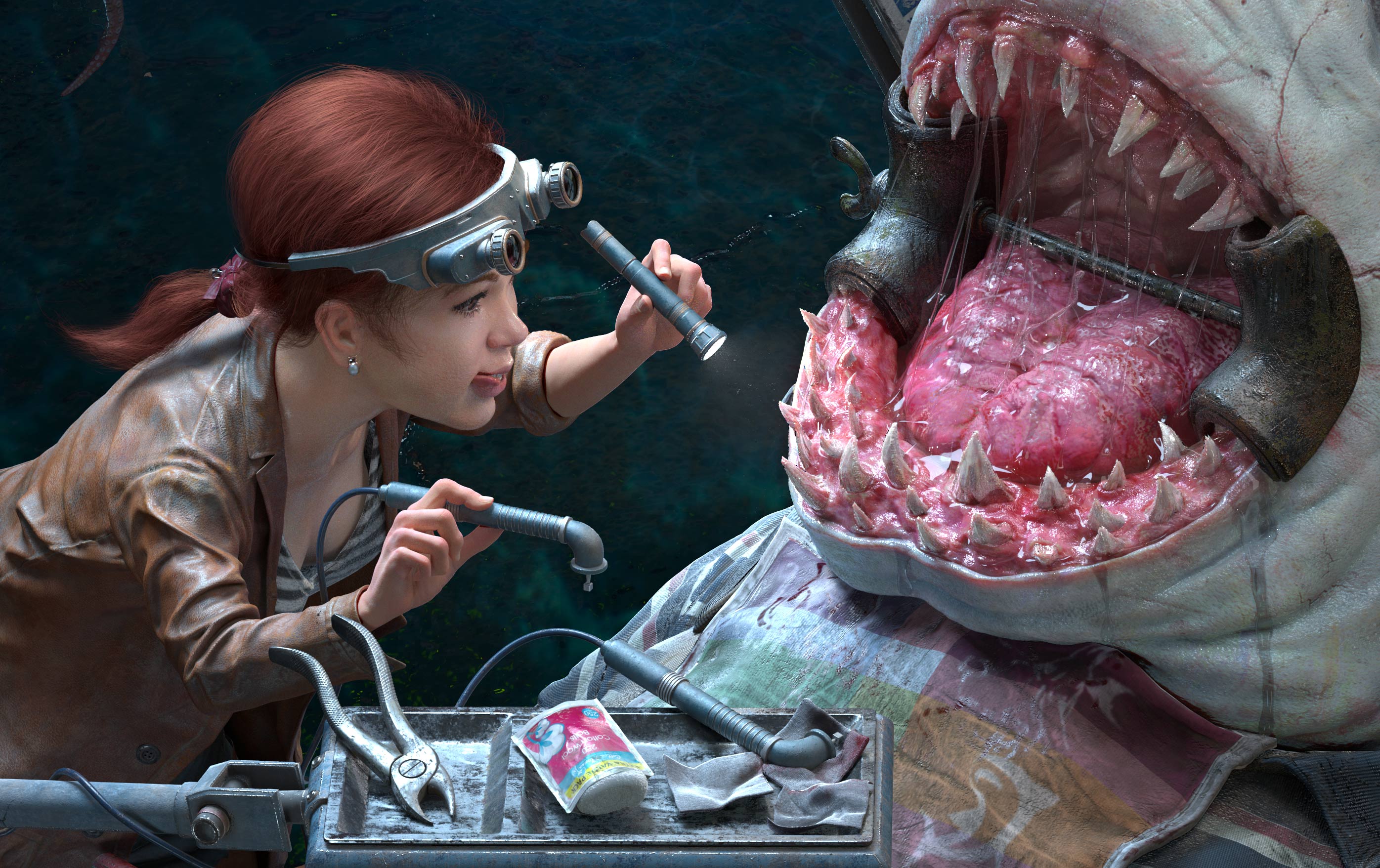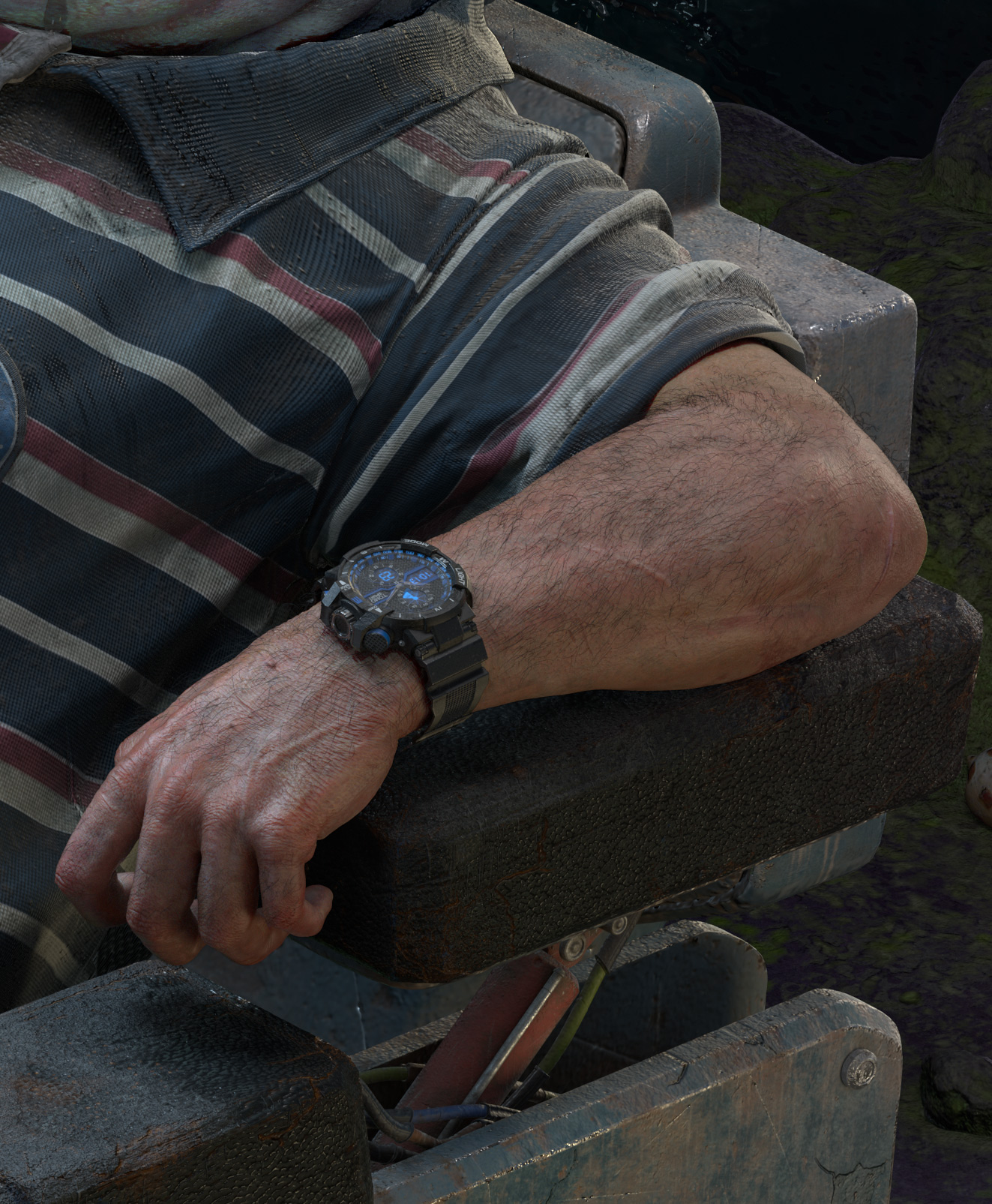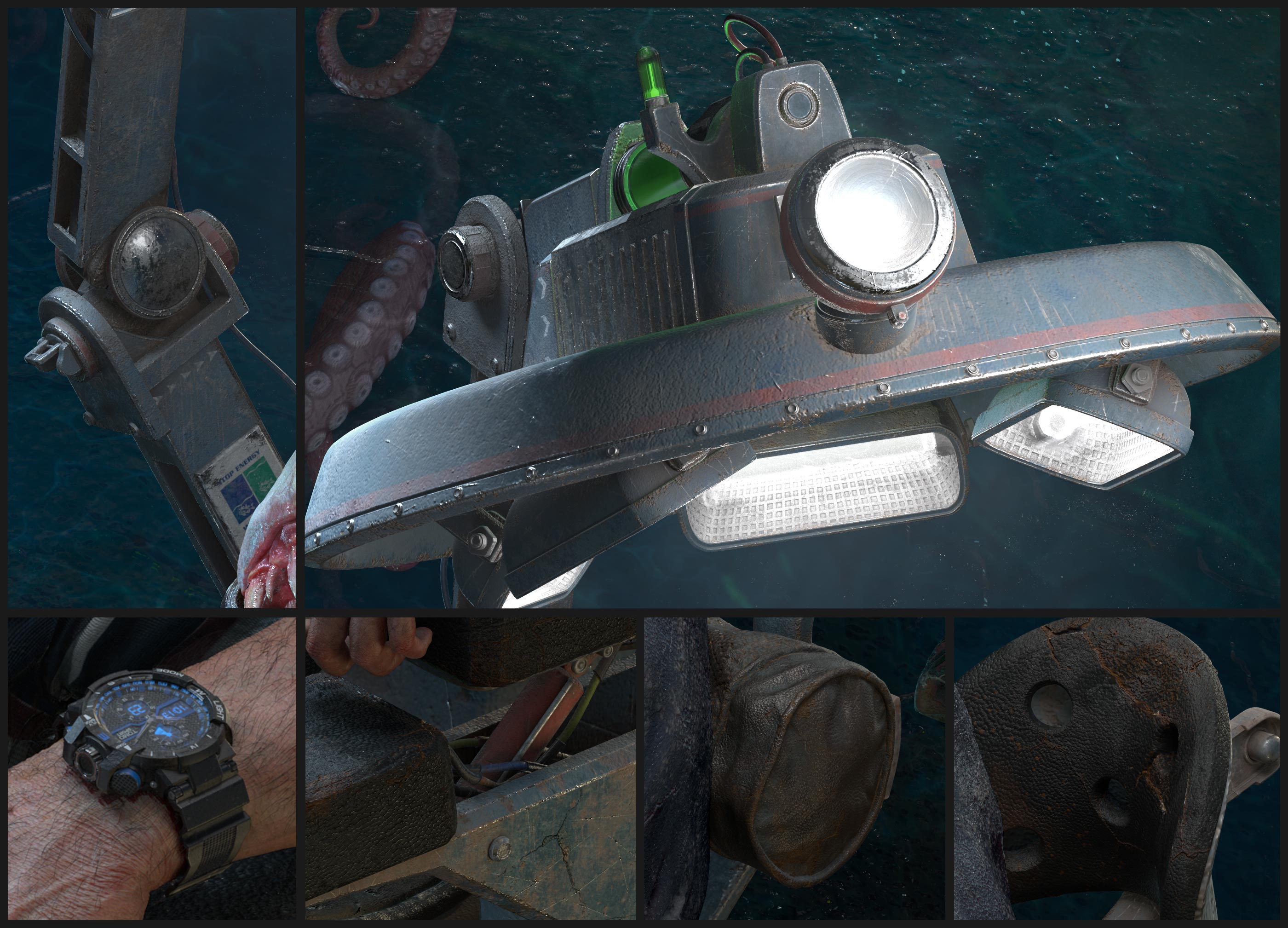 Attachments