Yes. Work in progress! Plan to pose him, do better textures and stuff.
Hope you like so far!
Attachments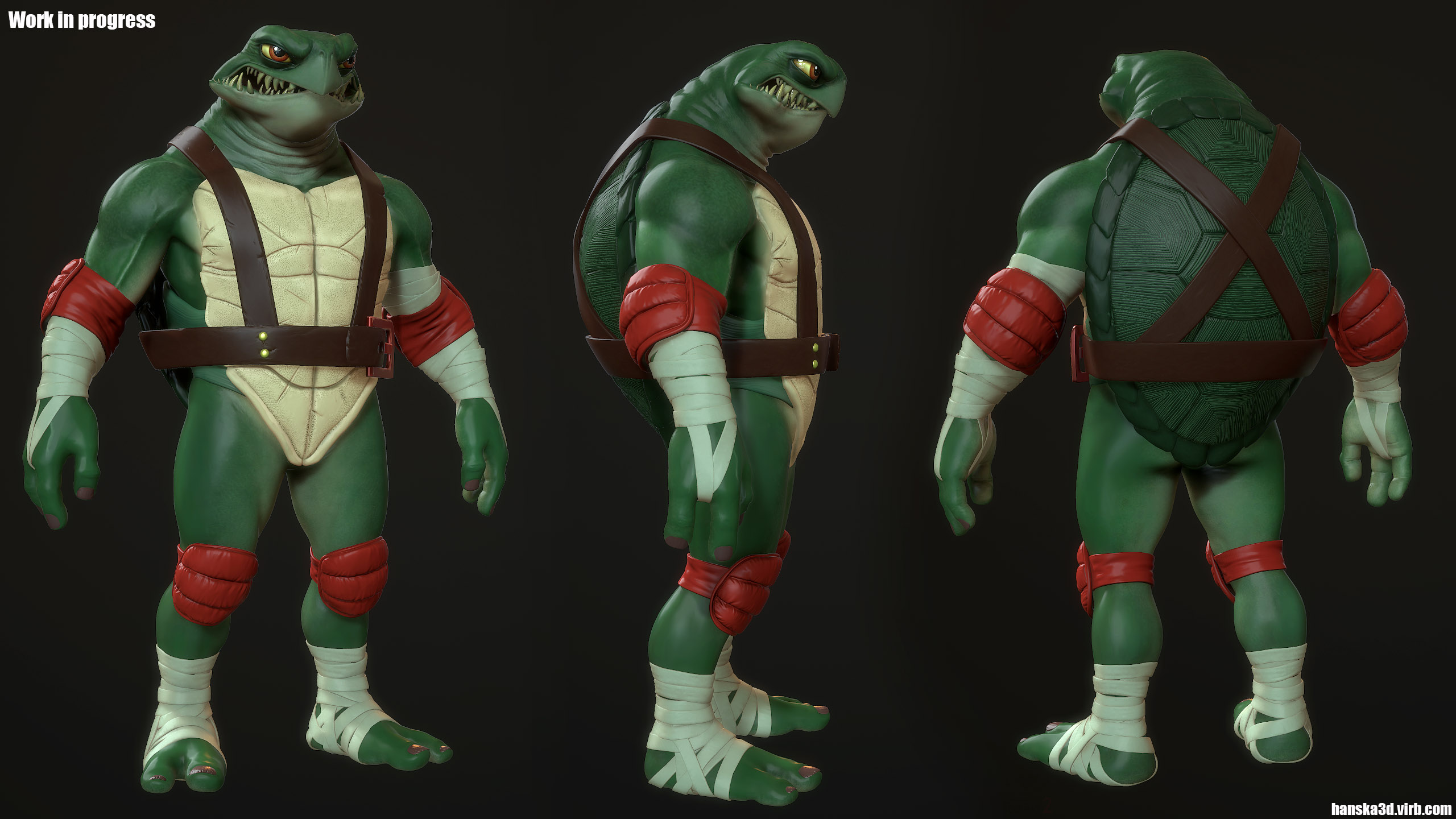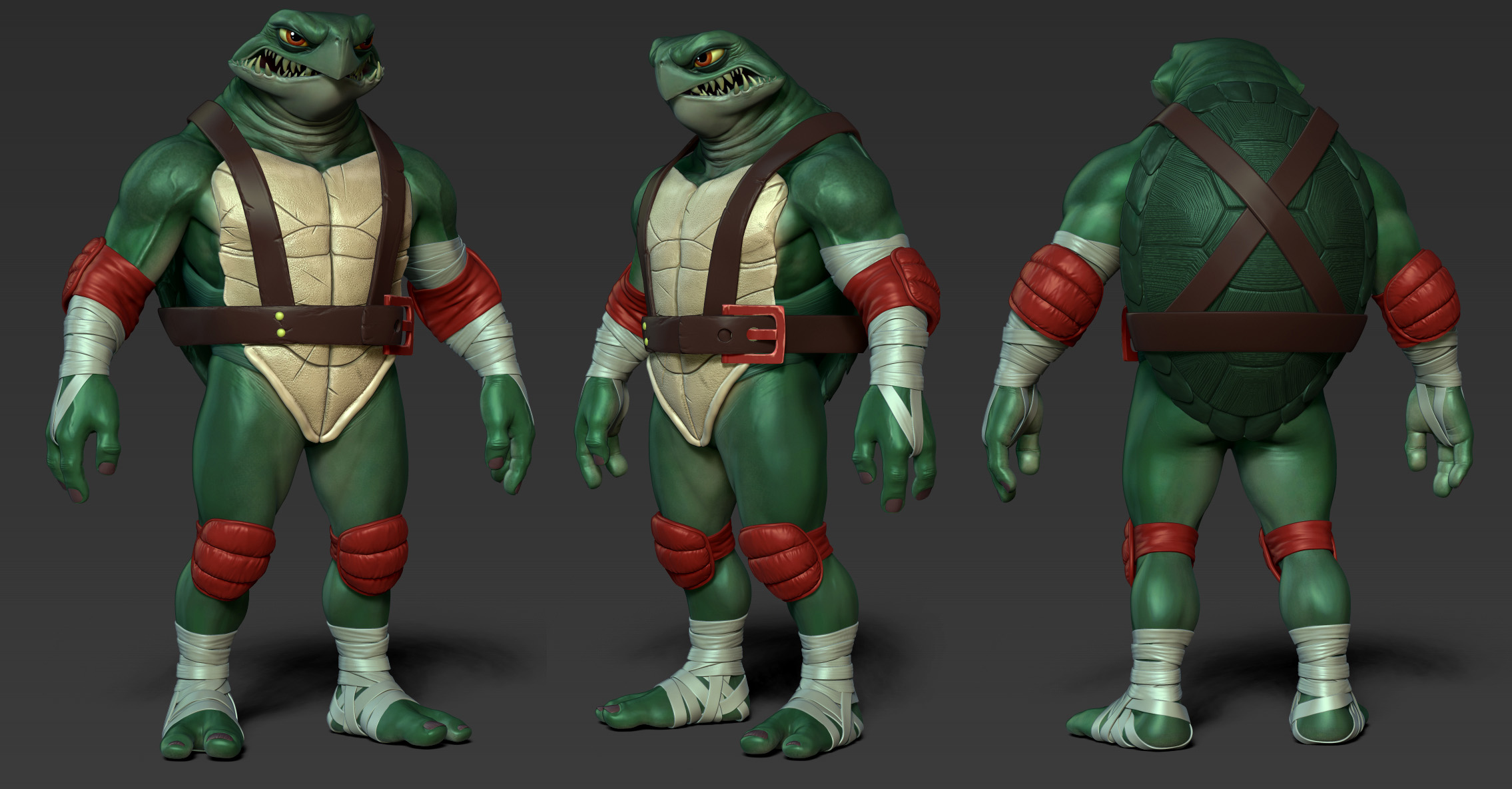 nice model m8

love the face
absolutely great and clean!!
Very cool style. Ill be following this to see your action poses.
Super sweet take on Raph

Where are you these days btw?
I ll subscribe. Want to see this finished.
Me too. Very agressive version.
Hey guys, thanks alot for the feedback! Really awesome that you like it so far!
Here's an update on the pose I'm going for. I did a mockup with some manneqins - A really great tool for posing.
Here's where it's at!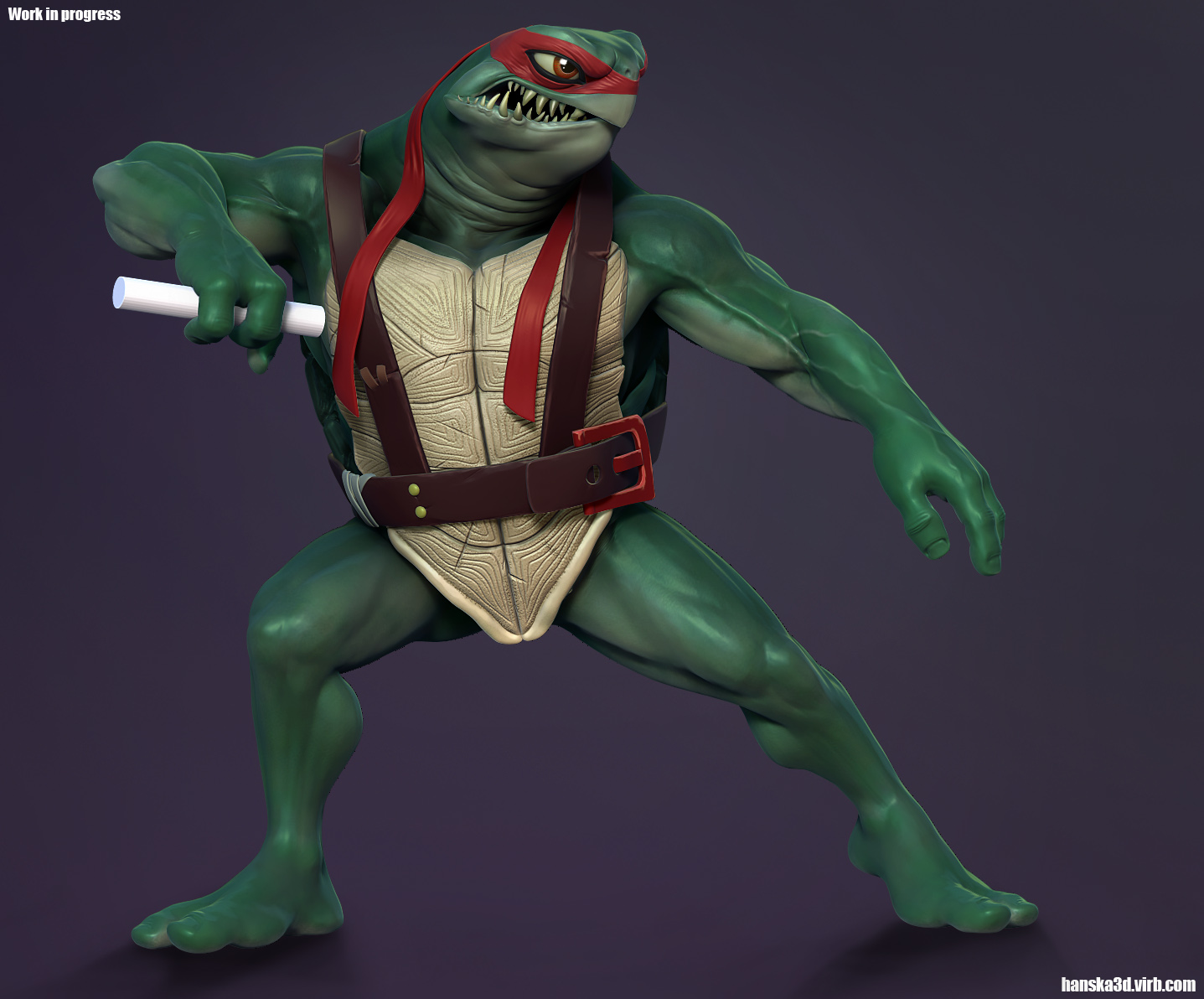 Obviously lacking some subtools and stuff, that will come later on

Feel free to critique it!
Love it! Really great style and execution.
Really fun piece Hans. Big fan of TMNT. This is a nice combination of realistic and stylized anatomy here. Thanks for sharing your progress, and I look forward to seeing more!
John
Awesome, thanks guys

Here's some progress! Just need to add Weapons, some details, better textures and do some nice renders now!
Straight from Zbrush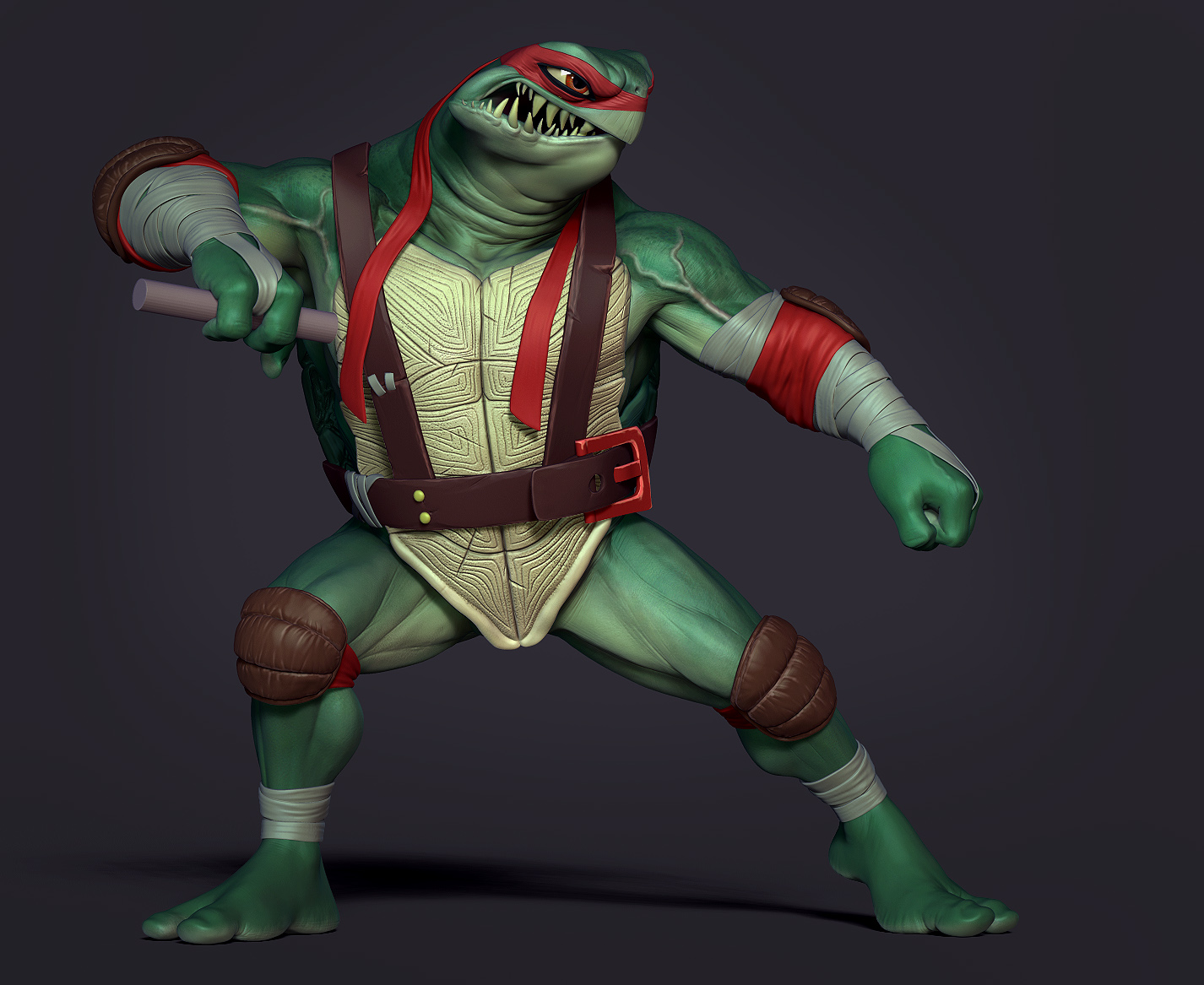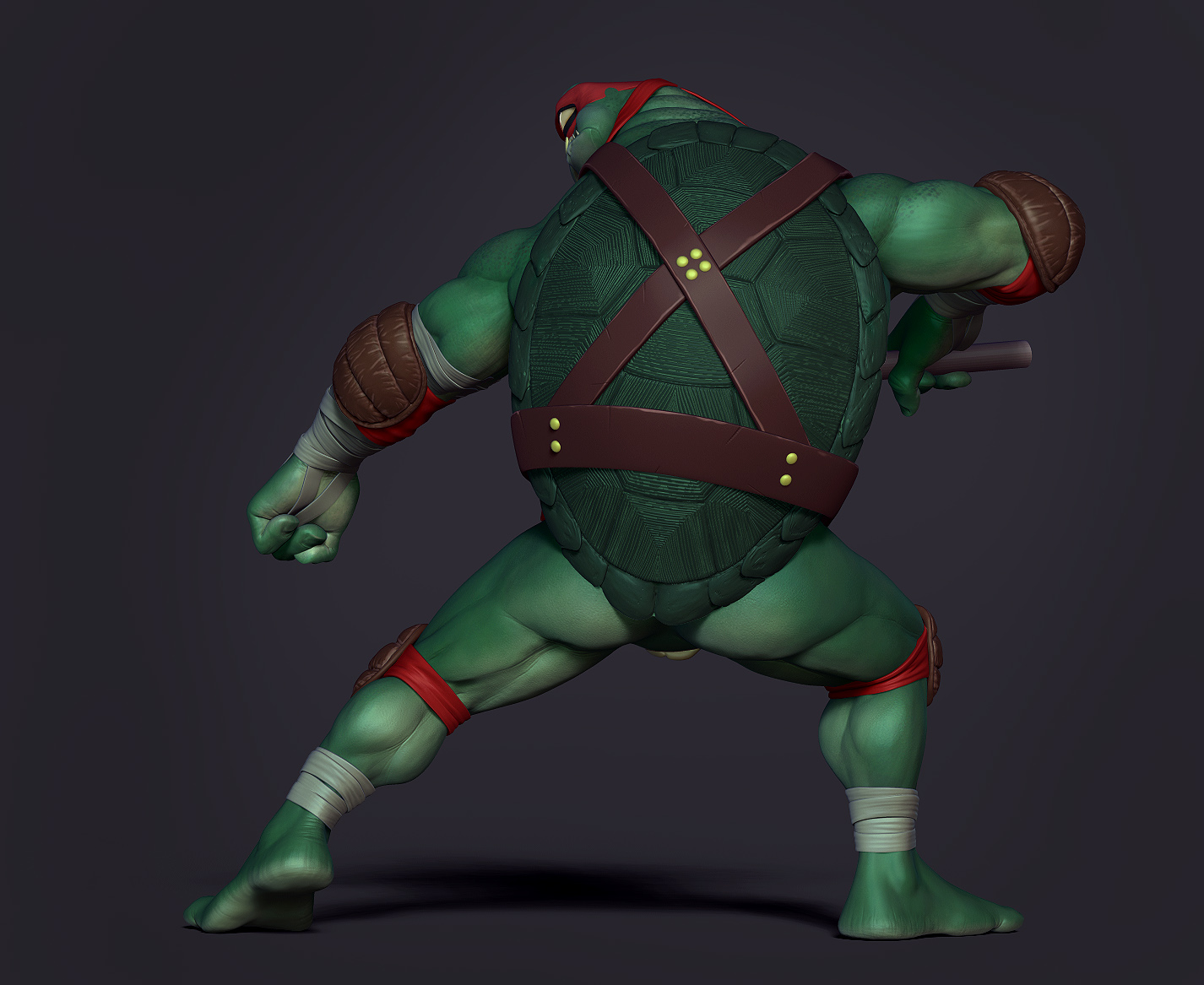 Attachments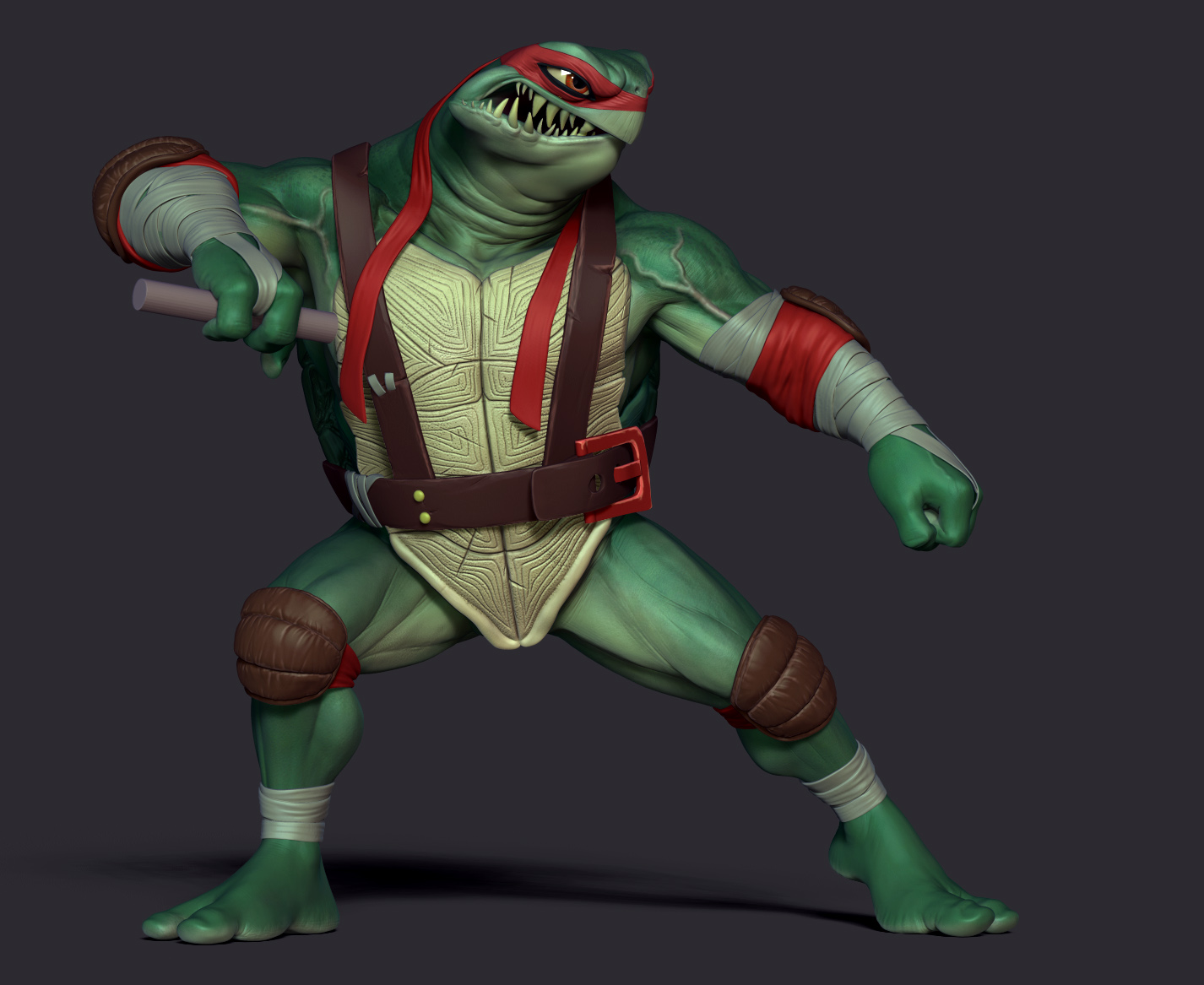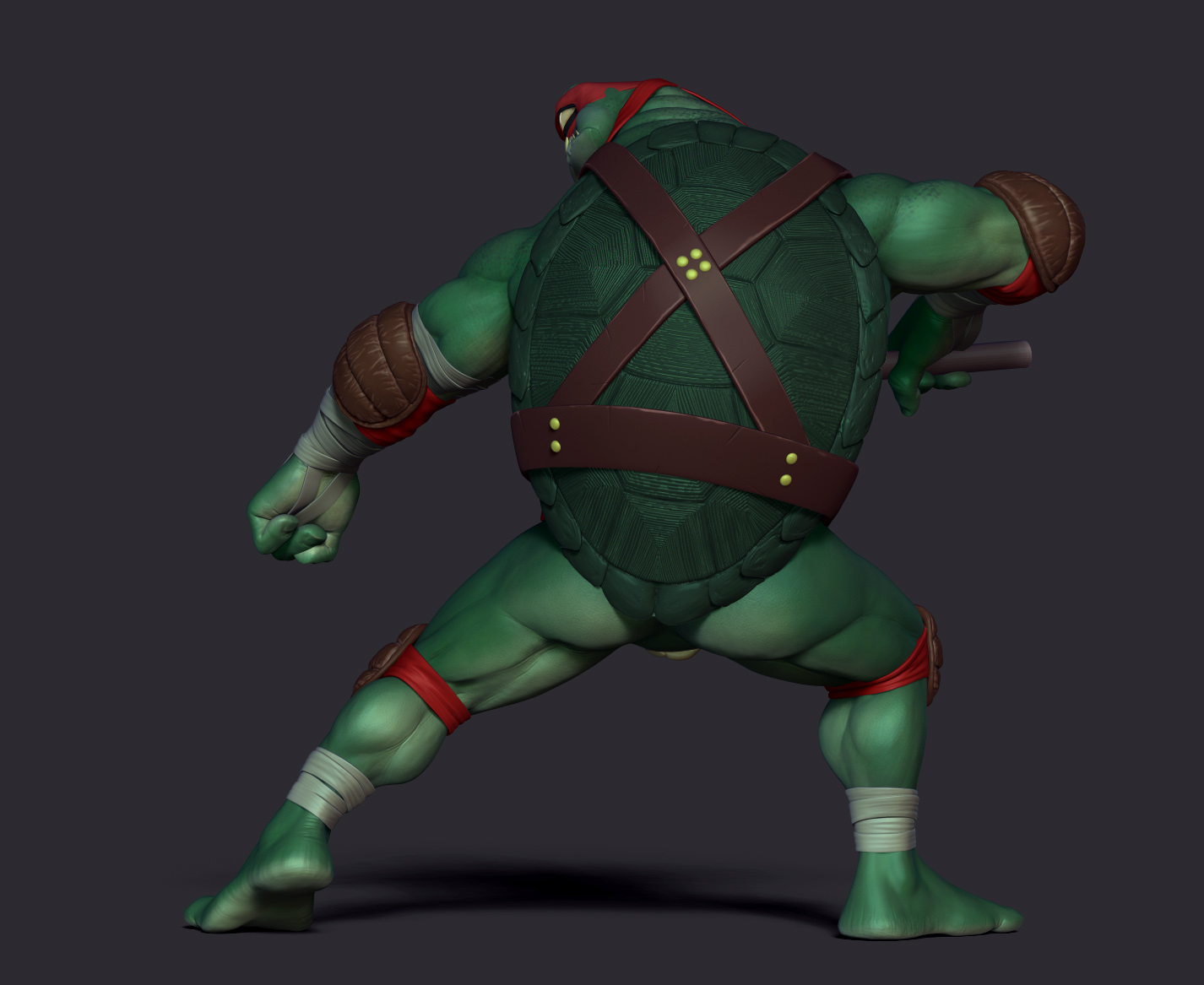 Really digging this interpretation! Love the style and feel of him. Keeps getting better and better with each update! Keep it up!
Love the new take on the Turtles!
I'd like to see Slash done this way. Or maybe even Beebop and Rocksteady.
Thanks for taking the time to comment, appriciate it

Ugahbugah: Doing Slash this way would be pretty cool. He's already a little bit of slash!
I'm hoping I'll get around to render him out in Vray soon. Some clay renders to start off with then I'll jump into textures and materials aswell!
Playing around with some render passes in zbrush!
Playing with Zbrush BPR passes and Photoshop!
Much fun!
Might have gone a little overboard with that photo feel and stuff, but it looks cool!

More renders coming soon! Hopefully
Edit; Added a black and white too, just because.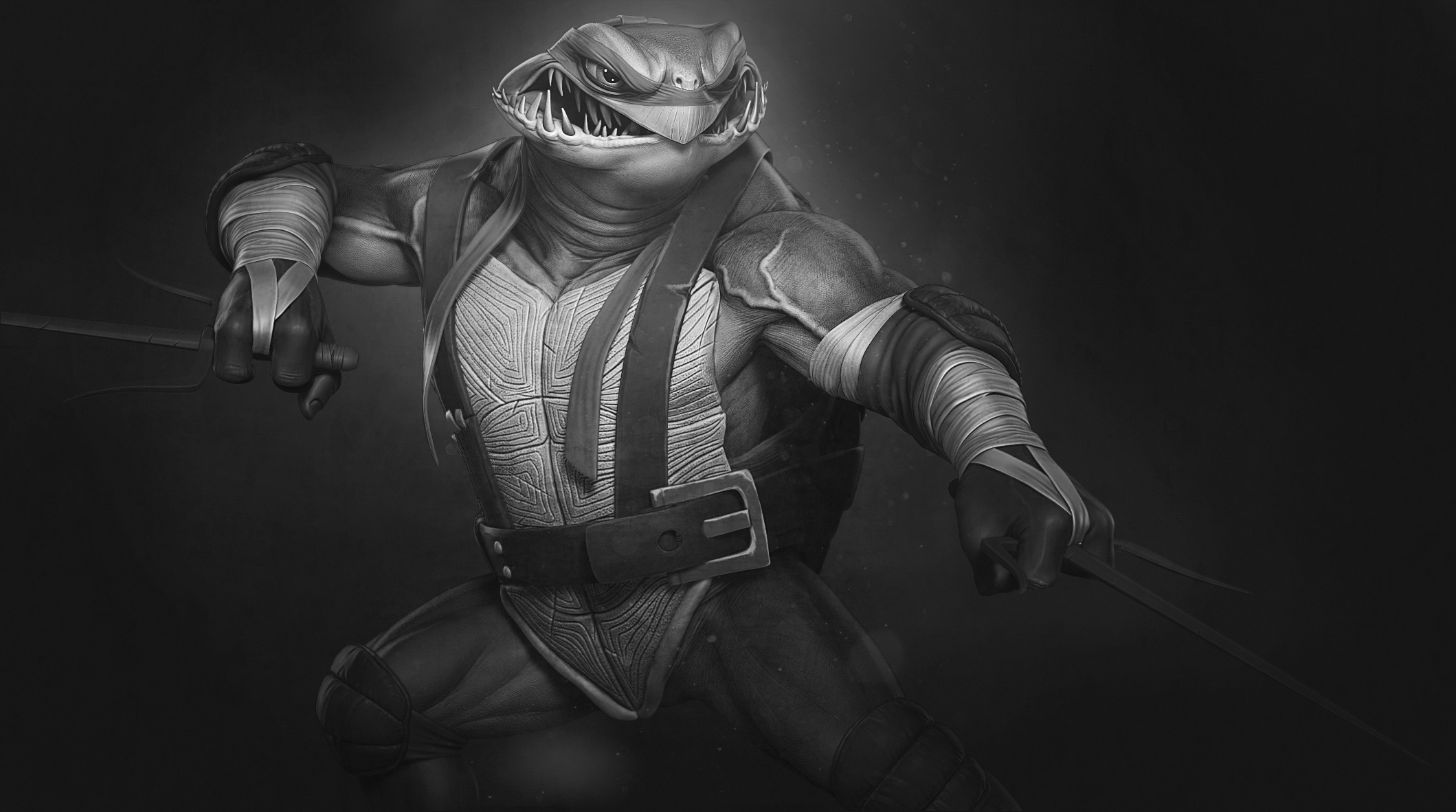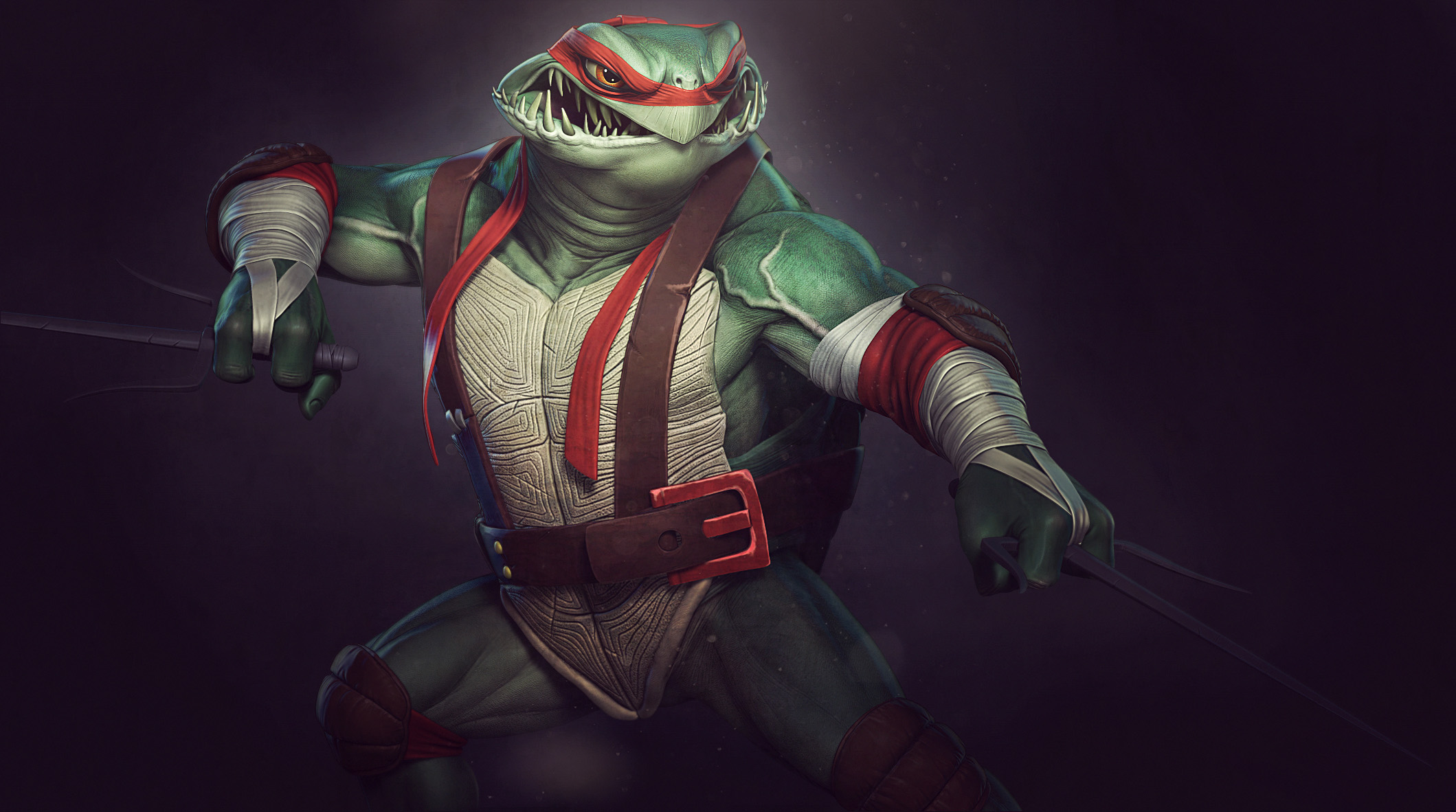 Attachments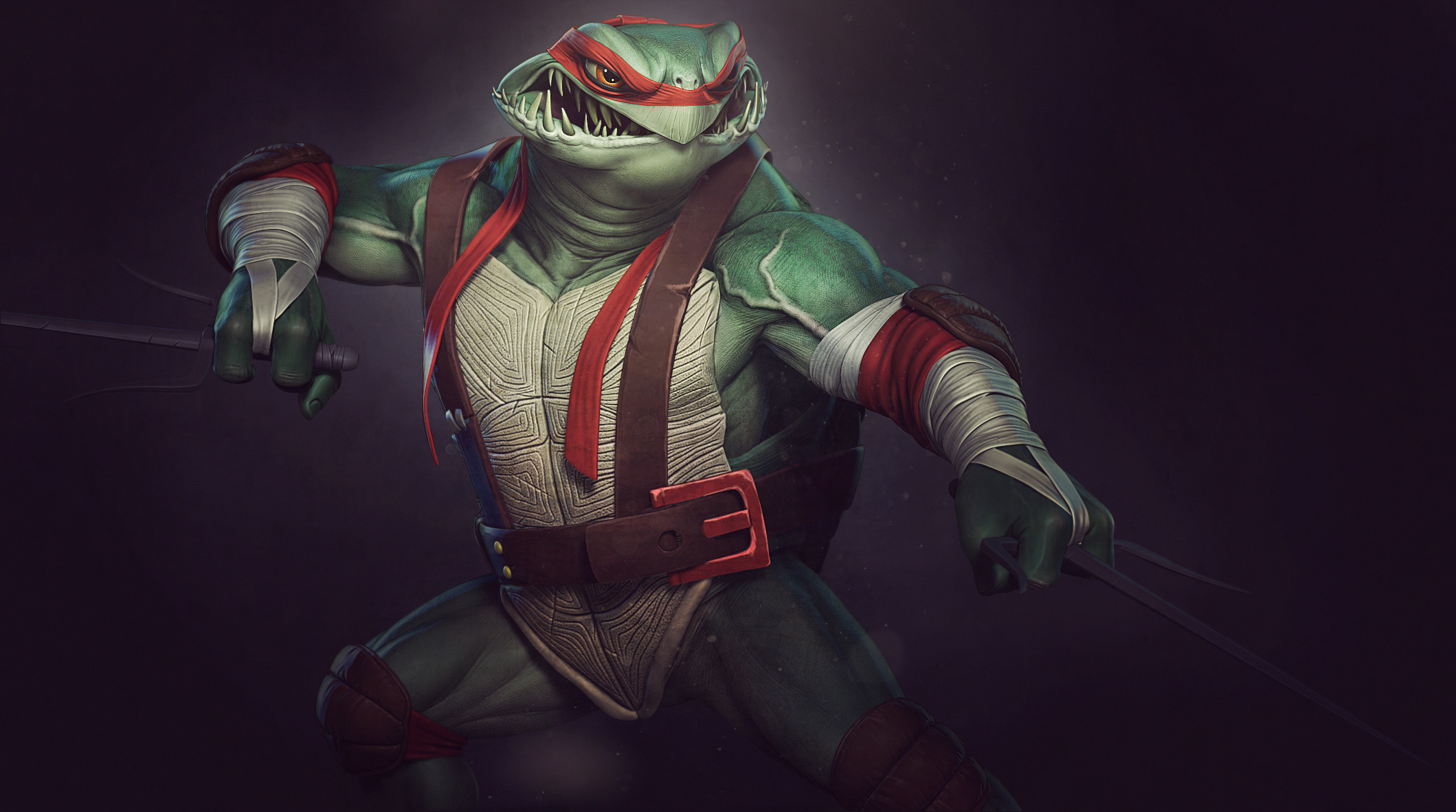 Thought it was one from battletoads. In any way, cool design
Love this style

Thank you!
More coming soon! ish